What Should I Use Under My Bike For Peloton Online Classes?
By Lisa Hobbie Created: March, 2021 - Modified: March, 2021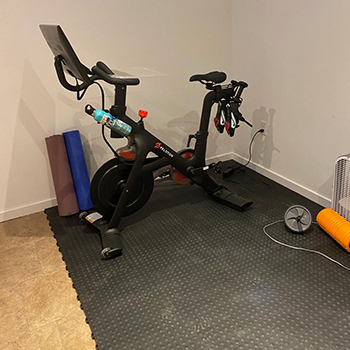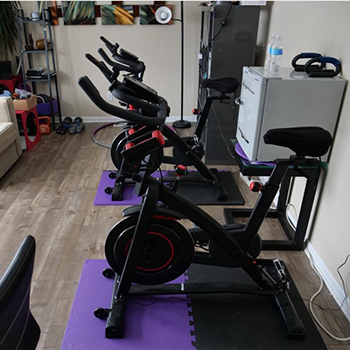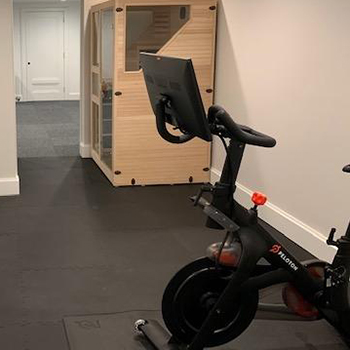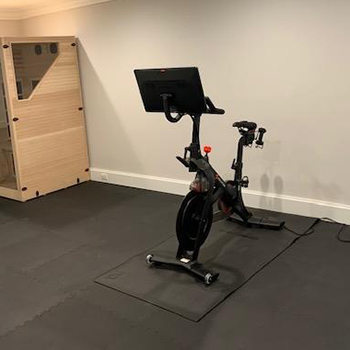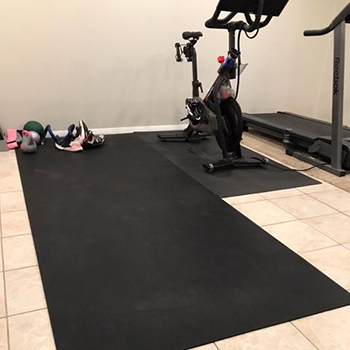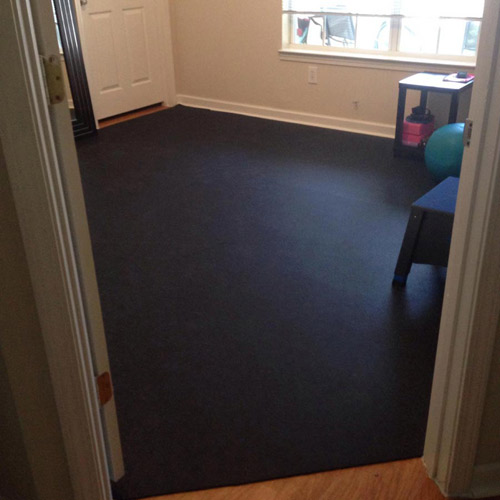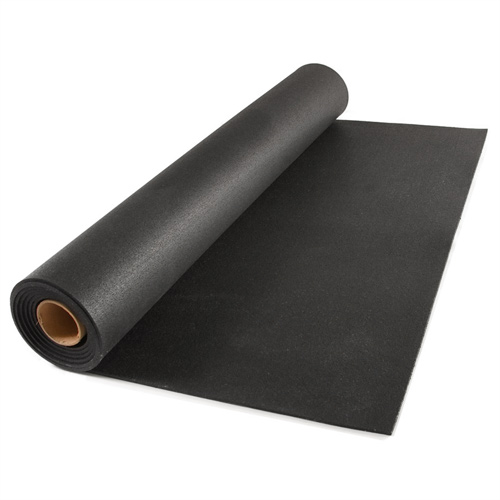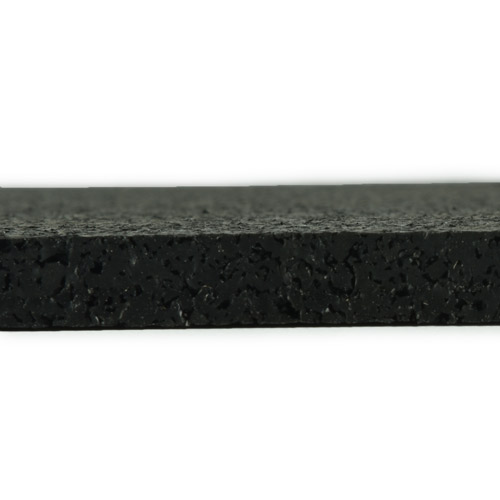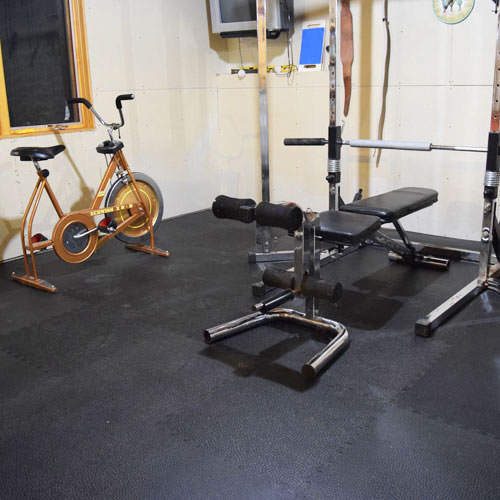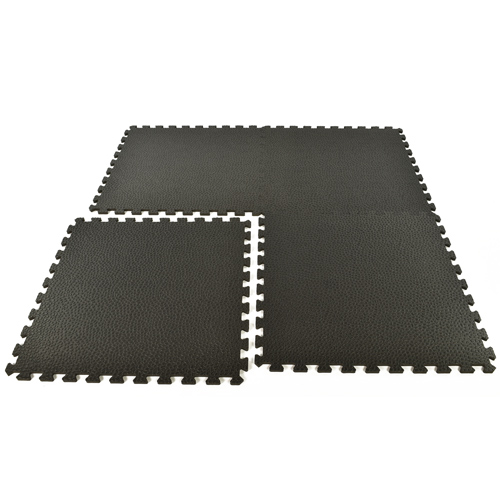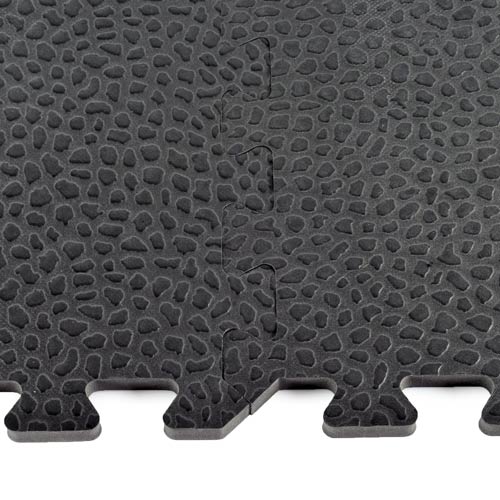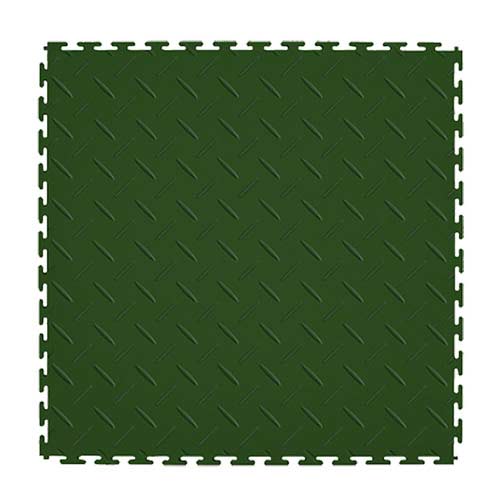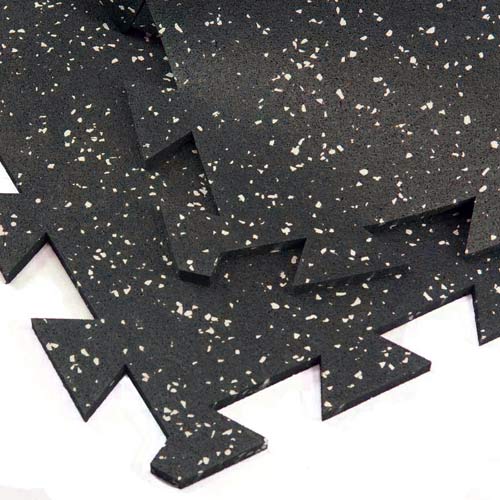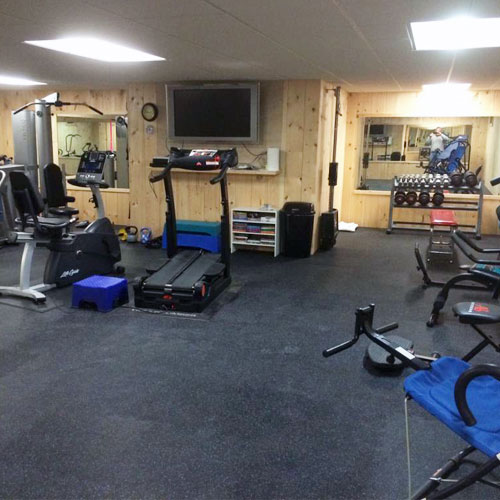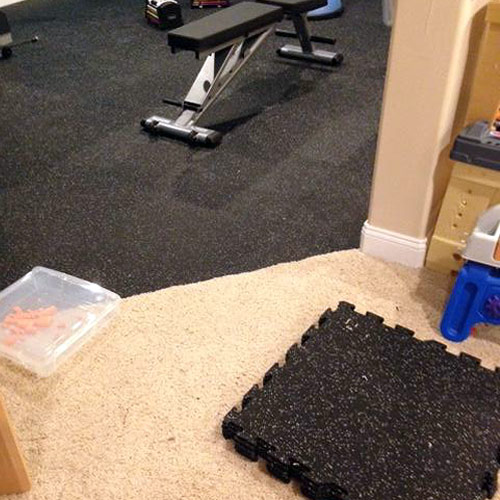 One of the hottest workout trends sweeping the fitness world is virtual cycling classes. Spin and cardio cycling are one of the best calorie blasting workouts there are, with group fitness classes for beginners and pros.
Biking in an indoor setting for hours will burn calories and fat and build muscle, and it will supply oxygen to the body. With on demand classes available online, there is no need to hit the gym or worry about finding specific times during the day to schedule time for a live class. Instead, just throw in a video or login using an app, strap on some spin shoes, grab a water bottle, and hop on the bike. Boost your mood and drop weight in no time with this type of exhilarating fitness class.
Whether a Peloton or Spin bike in a home gym or exercise room, having the right kind of mat or flooring under it will enhance the overall experience of the peloton online classes. Greatmats offers a wide variety of
flooring solutions for cycling studio spaces
, from rubber rolls to foam mats, and more. Among the many products available, the following list offers different material types with options to match any cost and design preference:
Selecting one of these great products will allow you to focus on getting the most out of your peloton online classes without worrying about your bike moving around and causing damage to the existing subfloor. It will also protect your subfloor from dripping water bottles and sweat, and it will help keep your bike even, level, and in top performance for your virtual cycling classes.
Vinyl & Plastic Flooring Solutions to Enhance Virtual Cycling Classes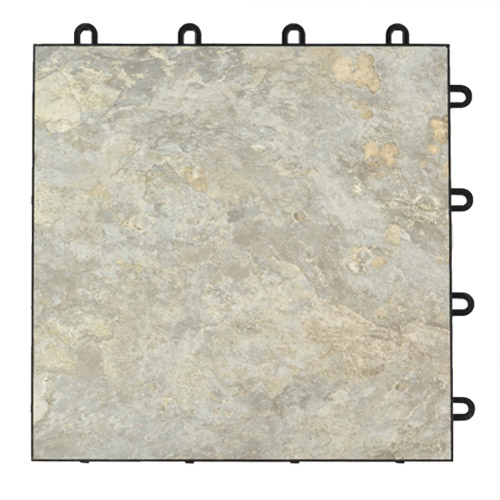 If you are shopping for a flooring solution for a large room or space that will serve many purposes - including being the setting for virtual cycling classes, the TileFlex Floor Tile is a fabulous product to install. Enjoy the look of a wood floor that will never need refinishing, and appreciate the benefits of it being waterproof, low maintenance, and easy to clean. Its raised modular design provides underside airflow, and it offers a simple, no glue install. This flooring may be used in a temporary or permanent setting and is available in a number of colors and finishes.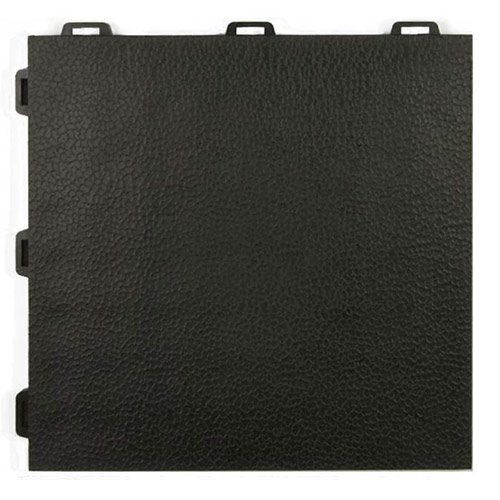 Black StayLock Tile in Orange Peel offers a lightweight PVC solution that is durable like rubber, yet much lighter weight. It has an interlock design that fits tightly without separating over time - even when bearing the weight involved with equipment required for peloton online classes. It is waterproof and resistant to most acids and oils, and it offers cushion for any level and intensity of exercise. Made from 100 percent recycled plastic material, this product is non-absorbent, and it will not degrade over time.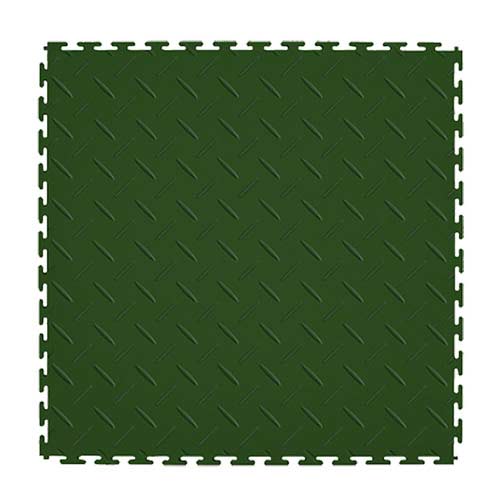 Diamond Plate Floor Tile is another PVC plastic product that offers a virtually seamless finish. It is among the most stable and strong flooring solutions, and it's a great option to install over an old floor - enhancing your overall virtual cycling classes. The tile's durable, diamond plate top texture is easy to install simply by interlocking the tiles without using adhesive. It provides sound absorption, comfort, and a solid footing, and it will look and perform well for years to come.
Rubber Flooring Solutions To Enhance Virtual Cycling Classes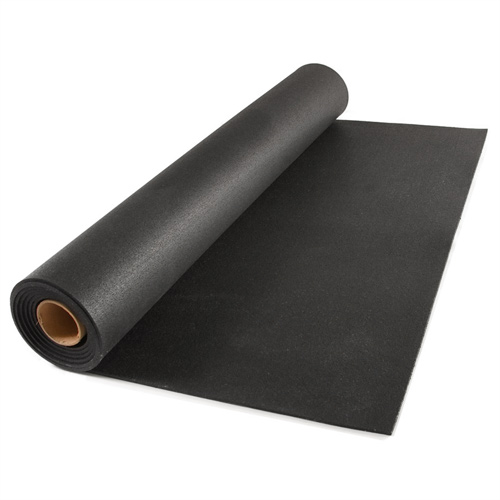 Rubber Flooring Rolls also work really well under spin bikes and exercise equipment. This product thrives in tough, high-traffic environments, so the weight of a peloton or other spin bike will not compromise the integrity of this product. The rolls are extremely durable and versatile, and they are easily installed over a concrete or wood subfloor. They are precision cut to ensure a seamless fit, providing a very clean and professional look. They are more affordable than rubber tiles by the square foot, and once in place, they require little maintenance. They are resistant to stains, mold, and mildew - making them a
great matting choice to go under an exercise bike
.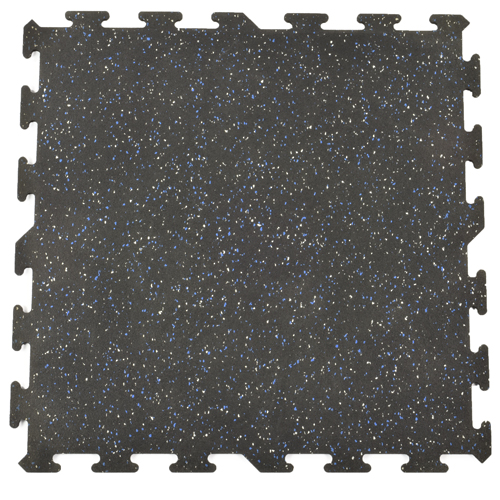 Interlocking Rubber Floor Tiles come in a convenient 2x2 foot by 8mm size, making them fast and easy to install. They are designed to endure the extreme weight of heavy workout equipment and foot traffic, and they dampen noise and vibrations. The rubber squares are super durable and long lasting, and they are very easy to clean and maintain. Their surface is smooth, but features a non-slip grip - making them a flooring solution that can serve many purposes beyond matting for peloton online classes.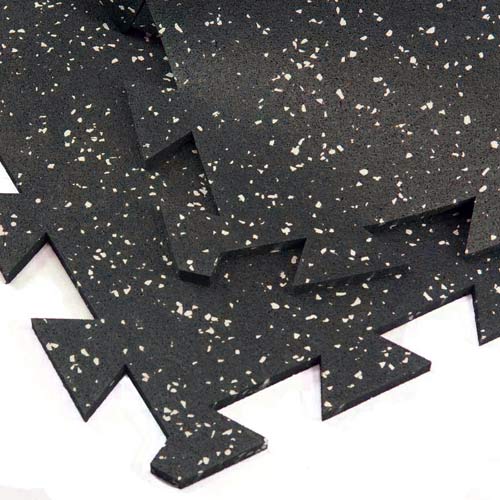 Geneva Rubber Tile is a top notch flooring product that is a durable option that covers a large area in a short amount of time with its 3x3 foot size. Although large, each one only weighs 18 pounds, so they are easy to maneuver into place. With such a large coverage area per rubber tile, there are fewer seams.These tiles carry a Shore A 60 material hardness rating, and they do a great job enduring abuse of weights and workout equipment. The tiles are easy to assemble and install without adhesive.
Foam Flooring Solutions To Enhance Peloton Online Classes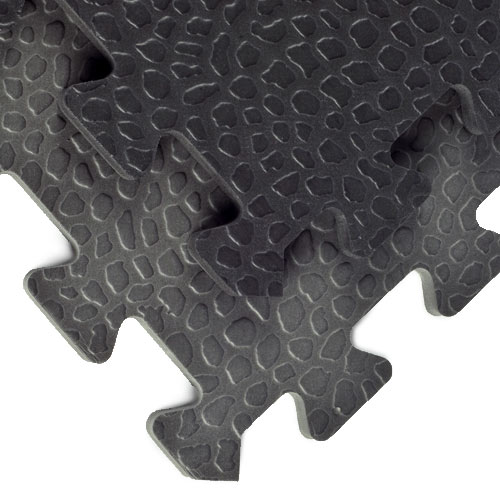 Pebble Home Gym Flooring Tile is a high density, EVA foam interlocking mat that is designed to support exercise equipment, weights, and more. They are great for all areas of a home gym, as they are latex and lead free, and they boast a durable surface top texture with a pebble design. Their tight interlocking design makes for a fast and easy DIY install, and the tiles are lightweight and portable if you want something suitable for a temporary solution.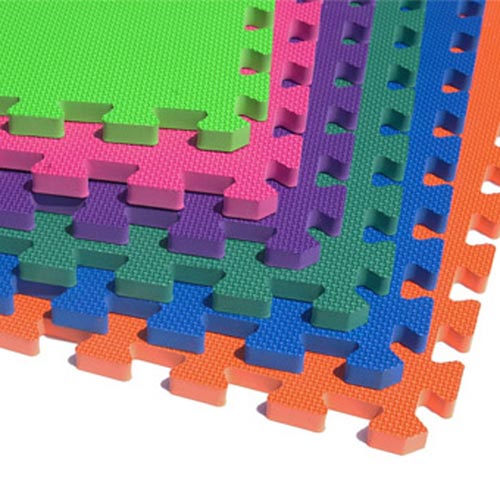 Premium Foam Kids and Gym Mats work great as flooring for your virtual cycling classes if you want a bright and versatile solution. These mats can be used to transform a space into one that provides a vibrant, cushioned layer of safety and protection on which to do your peloton online classes. They are made from waterproof EVA foam, and they offer thermal insulation and noise suppression. They are suitable for many types of workouts, and their thatch surface texture will endure constant use while resisting scuffing.
Greatmats - For Flooring In Areas For Peloton Online Classes And Virtual Cycling Classes!
Although many of the flooring solutions at Greatmats would work well in gyms and group fitness studio settings - the products highlighted are among the best. They are designed to endure years of heavy use and abuse, and they will protect your exercise equipment and your existing subfloor. They are all easy to install, and they take very little work to clean and maintain them. They will look and perform well in your spinning space - big or small. They will also provide adequate flooring if your space will be used for other types of workouts and exercises. Not only the products protect you from unnecessary fatigue, joint strain, and muscle strain, they also do an excellent job absorbing shock.
Greatmats really does have gym mats and flooring to suit any need. If price is a priority, there are sale options and solutions that are relatively cheap and among the best money can buy. You can be confident in the longevity of your investment when you choose products from Greatmats. Simply reach out to the friendly and knowledgeable staff who will help you determine the solutions for your project or space.