What Makes Rubber Flooring The Best For A Ski Resort
By Paige Cerulli Created: June, 2022 - Modified: September, 2023
Ski resort flooring needs to perform in a very specific way to not only keep skiers safe but to also be a practical choice for use in the demanding environment. When you carefully choose the right product for your ski resort, you can maximize your investment and enjoy a floor that enhances your resort's safety.
Qualities to Look for in Ski Resort Flooring
When choosing flooring for your ski resort, it's important to select a product that doesn't absorb water or moisture. The flooring will be exposed to snow and ice, and it needs to be able to withstand cold temperatures without being damaged.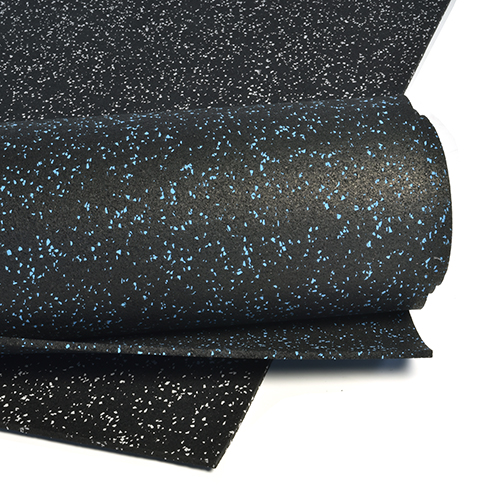 It's also essential that you choose a product that is slip-resistant, even when it's wet. That slip resistance can help to maximize the safety of your guests and staff and can help to prevent falls.
The flooring also needs to withstand high traffic, both in terms of ski and foot traffic. It needs to be strong enough to support equipment and carts that might have to navigate walkways, too.
In addition to that strength, the flooring has to be durable enough to withstand the elements that it may be exposed to, like gravel or dirt from walkways leading up to cabins. It's ideal if that flooring is easy to clean, too, so your staff can easily maintain recreation facilities and chalets without investing in special equipment or spending excessive time on the flooring.
Most importantly, you should choose a flooring product that will help to maintain sharp ski edges, rather than dulling those edges as skiers navigate the flooring.
The Best Ski Resort Flooring Options
At Greatmats, we have several ski resort flooring options that are easy to install, durable, and ideal for the demands of your mountain ski resort. Depending on your installation, you may want to choose rubber pavers or a rolled rubber or tile option.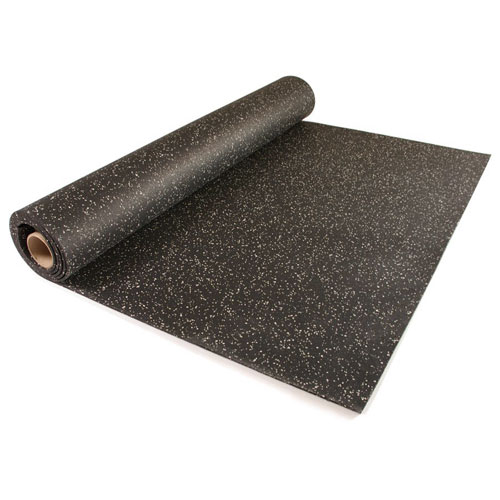 When installing flooring outdoors, such as to create walkways, rubber pavers tend to be the best option. They're highly durable, are designed for outdoor use, and offer a beautiful aesthetic.
When you're installing flooring indoors, our rubber rolls or interlocking tiles are a great choice. Both of these products are easy to install indoors, and they offer the durability you need inside recreation facilities.
Sterling Roof Top Tile
The Sterling Roof Top Tile is a highly durable rubber tile that's easy to clean and easy to install. Measuring a full two inches thick, this tile features a design that allows water to drain underneath the tiles, helping to prevent standing water on the tile surface.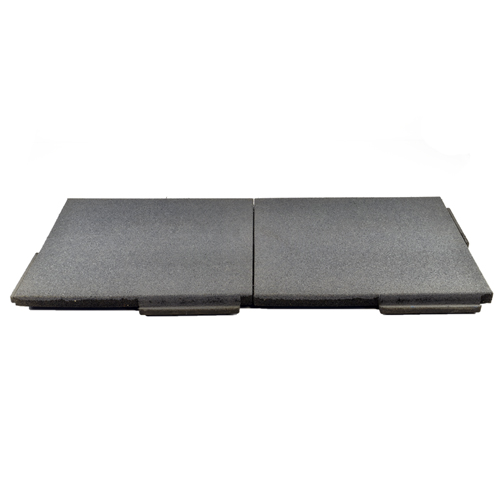 Since the tiles measure 2x2 feet in size, they can quickly cover larger areas. Their hidden interlocking edges make for a simple installation while also creating a clean, cohesive finished floor.
Keep in mind that these tiles are made of recycled rubber, meaning they're an environmentally-friendly addition to your business. This can be a valuable marketing bonus, especially in an outdoor-centric business like a ski resort.
These tiles feature a naturally grippy surface for increased safety, and if falls do occur, the tiles create a safer, more forgiving surface than concrete or other harder flooring options.
When it comes to cleaning, the tiles can be rinsed down outside, or they can be mopped with a neutral pH cleaner.
Domination Rubber Gym Flooring Interlocking Tiles
Ideal for an indoor installation in a ski resort, the Domination Rubber Gym Flooring Interlocking Tiles are highly durable and also offer valuable shock absorption. These tiles are resistant to sharp edges, and they can also withstand significant weight.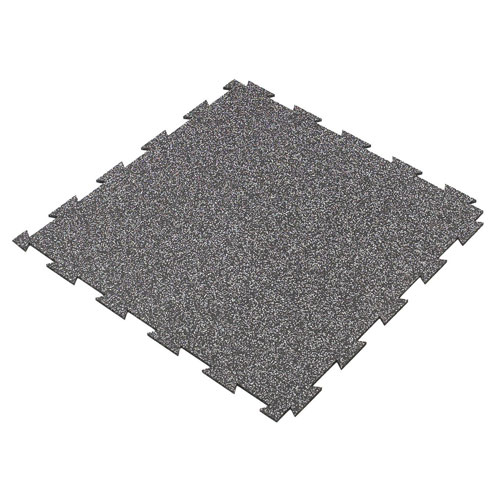 Made of 50% recycled rubber, the tiles are an eco-friendly choice. They also help to absorb sound, making your indoor resort spaces more enjoyable for your skiers.
The tiles help to maximize traction for enhanced safety, and if a fall does occur, they are shock absorbent. They're also stain-resistant, ensuring they add an attractive and long-lasting aesthetic to your resort.
The tiles feature interlocking edges, so they're easy to install and won't pull apart during use. They can be dry moped or vacuumed, and can also be damp mopped for a deep clean.
Rolled Rubber Sport 10% Color ⅜ Inch
The Rolled Rubber Sport 10% Color ⅜ Inch is an ideal flooring choice for indoor ski resort installations. This rubber roll is highly durable and can withstand the high degree of foot traffic it will see in commercial applications.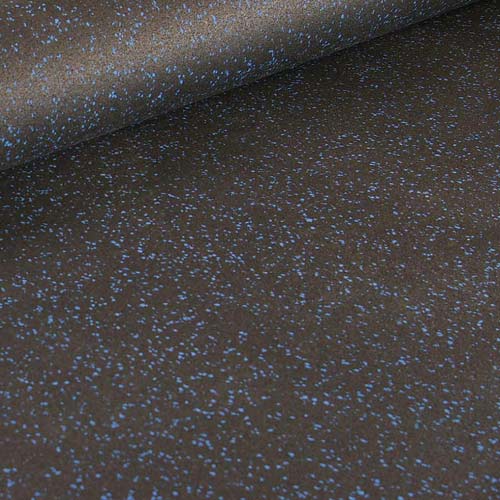 The flooring is made from more than 80% recycled rubber materials, so it's an environmentally friendly addition to your ski resort. The 10% color flecks add a nice pop of style that contributes to the overall look of your resort.
This flooring helps to absorb both shock and sound, making your indoor areas more comfortable, welcoming, and enjoyable for guests. The rubber is also incredibly strong and can handle up to 80 pounds of weight being dropped on it, so you don't have to worry about it being damaged.
Since the rolls are available in custom lengths, they will quickly cover large areas while remaining an economical flooring choice. You can order just as much flooring as you need, minimizing waste and helping to keep the costs affordable.
Made in the USA, this flooring is easy to install and can be installed with a tape-down or dry-lay method. They can be cleaned with a damp mop and neutral pH cleaner for easy maintenance.