What Is a Tatami Floor & Why Is It A Safety Feature?
By Paige Cerulli Created: December, 2021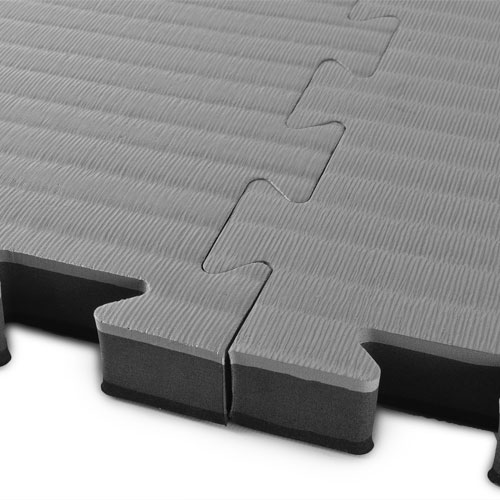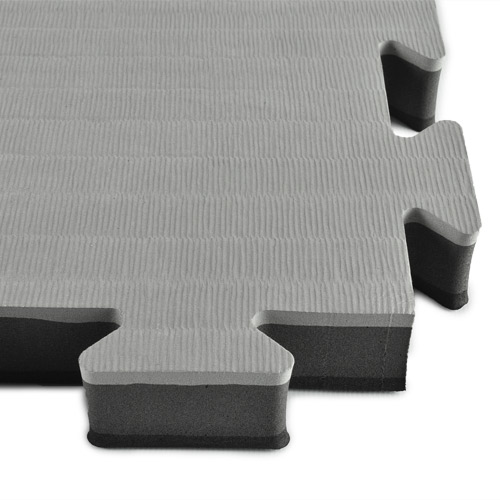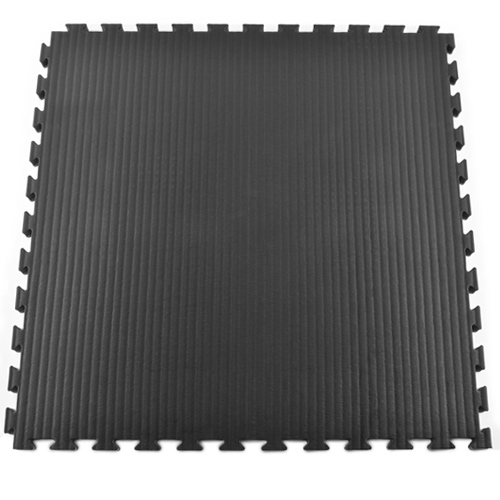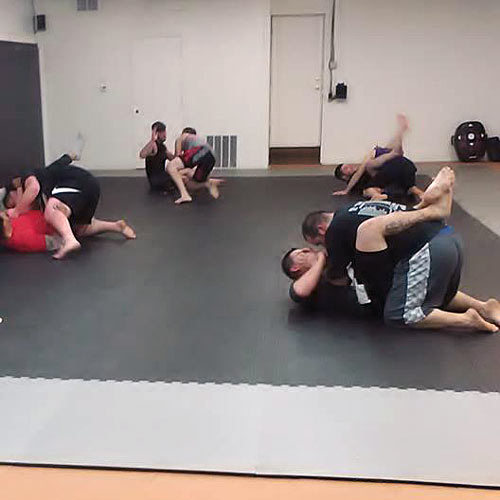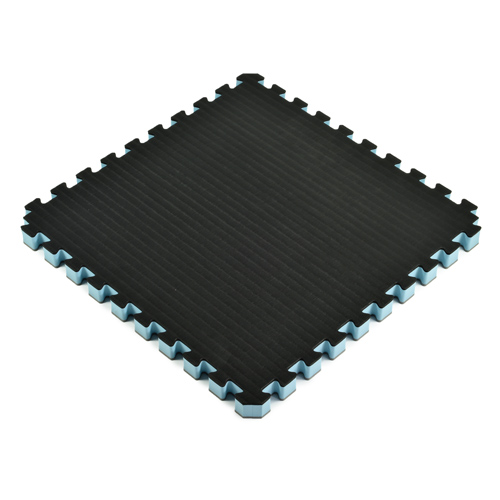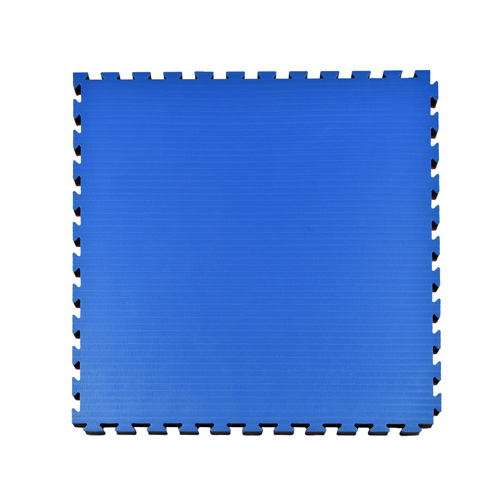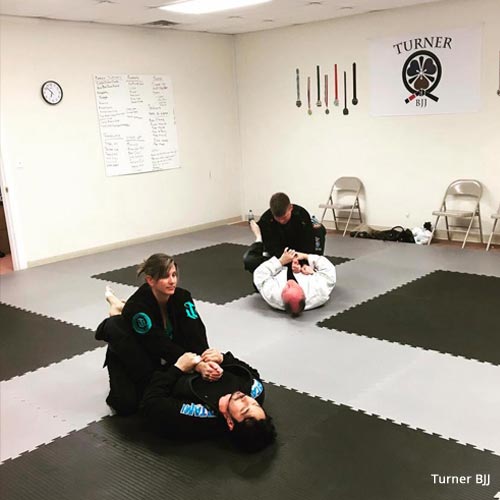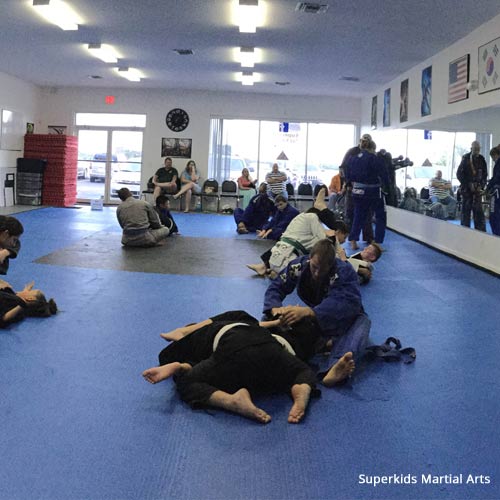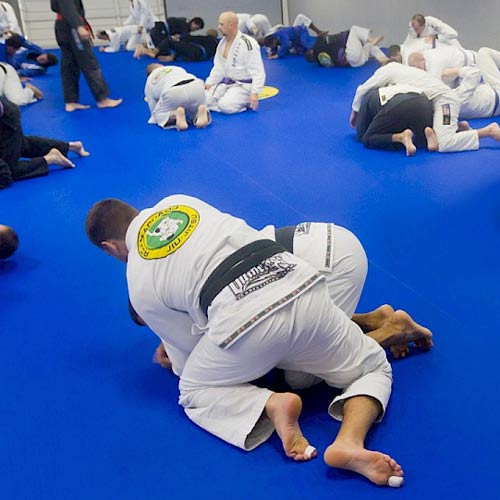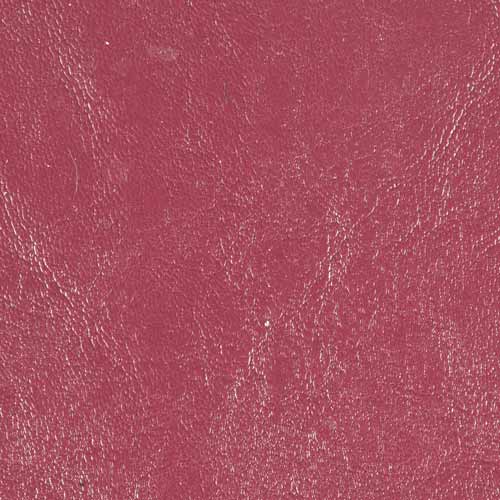 If you've ever tumbled onto a martial arts floor during training only to discover that you've bruised or burned your feet, hands, or elbows, then you've seen firsthand why tatami floors are so important. An essential tool in helping to prevent injuries, tatami floors help to maximize your safety and comfort.
What Is a Tatami Floor?
When athletes make contact with the floor, whether that's through falls, taketowns, or grappling, it's all too easy to burn your skin against some of the more common floor textures. This can leave athletes with painful and unnecessary wounds.
Kids who tumble, play, and roughhouse in a school or playroom setting may experience the same problem with a traditional foam floor that lacks a skin friendly surface.
Tatami floor products feature a surface that's designed with athletes' safety and comfort in mind. But you must be aware what kind of tatami flooring you're choosing. Greatmats EVA foam tatami flooring is designed specifically for mat burn protection. Rather than gripping and tearing skin, the specialized texture on Greatmats martial arts interlocking tatami mats glides against the skin to help prevent skin burns. Vinyl covered flooring with a tatami texture built in will be more aggressive on skin as it is designed with increased traction in mind and the vinyl material is much more rigid than EVA foam.
Tatami floors are ideal for use with nearly any martial art. Even if the martial art requires minimal floor work, Greatmats EVA foam tatami floors can help to protect bare feet during spins and jumps.
They're also a valuable addition to kids' play spaces, schools, and other settings where kids may crawl or play on the floor.
If you don't yet have interlocking tatami floors in your home or professional studio, it's well worth making the upgrade. Greatmats puzzle tatami floor products can make practicing and competing more enjoyable and safer for athletes, increasing the value and appeal of your facility while keeping you safe, too. They can also help to keep kids in your daycare or school setting safe.
Top Tatami Floor Products
At Greatmats, we carry several mats and tiles that are easy to install, offer optimal cushion, and feature tatami surfaces. They're ideal for
Korean martial arts
,
Japanese martial arts
, kids' rooms, and more.
Interlocking Tatami Floor Tiles
Each of the following interlocking tatami floor tiles is designed specifically for skin safety and is reversible for increased life span and design possibilities.
Judo Jiu Jitsu Mats Interlocking 1.25 Inch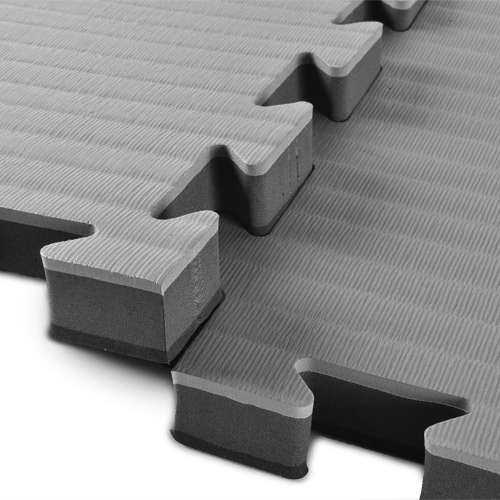 The Judo Jiu Jitsu Mats Interlocking feature a tough tatami top surface texture that helps to protect athletes from floor burns. The tiles are also waterproof, so they're easy to clean.
These mats feature plenty of cushioning and padding, making them suitable for multiple martial arts disciplines and styles, including MMA workouts and Jiu Jitsu training. They're also ideal for use as kids' play area flooring.
The tiles feature tight holding interlocks to ensure they don't separate during use. Each tile includes four border strips, so you can create clean, finished edges with your tile system.
With their tatami covering, these tiles are ideal for both ground work and grappling.
Home BJJ Mats 1.5 Inch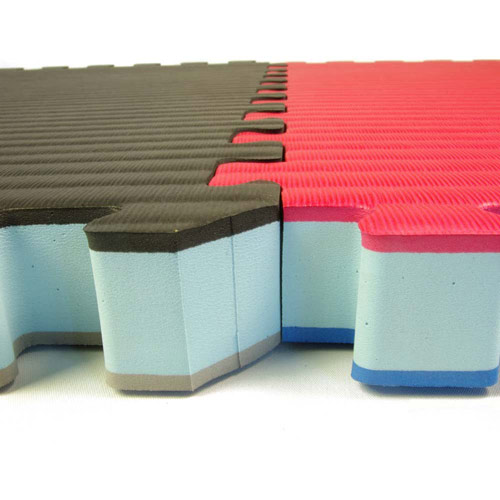 The Home BJJ Mats 1.5 Inch offer the cushioning that you need for grappling, but they're also firm enough to support athletes during stand up art training. The no-burn tatami texture prioritizes athlete safety, and the tiles offer a 4-foot fall height rating.
The tiles are double colored and double sided, so you can create beautiful installations or turn the tiles over to maximize their use.The puzzle style sides hold together tightly.
These tiles are waterproof and easy to clean, and their 2x2 foot size makes them easy to move and store.
Grappling MMA Mats 1.5 Inch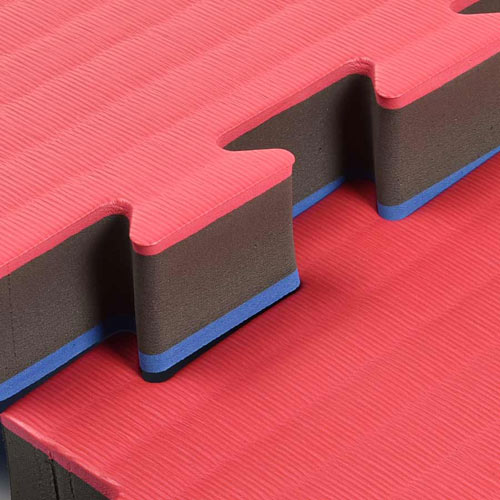 The Grappling MMA Mats 1.5 Inch feature a tatami texture and a four-foot ASTM fall height rating to keep athletes safe. They're a great choice for both ground work and takedowns, but they're also firm enough for stand-up work.
Each tile includes four border strips, allowing you to perform an island installation with clean edges. The tiles are reversible and double colored, so you can get plenty of use out of both sides of each tile.
Made of a durable ethylene vinyl acetate, or EVA foam, these tiles are ideal for studio spaces, thanks to their affordable pricing. They add a professional appearance to your gym or home space.
Roll Out Tatami Floors
Topped with a tatami textured vinyl surface, roll out tatami floors offer excellent fall protection in a faster to install form than interlocking mats as they cover a larger area. What they add for increased speed of installation, the sacrifice in weight and mat burn protection as they are significantly heavier and the straw like texture of the vinyl will be much more aggressive than its molded EVA foam counterpart. These rolls are also not reversible.
Roll Out Mats 1.25 Inch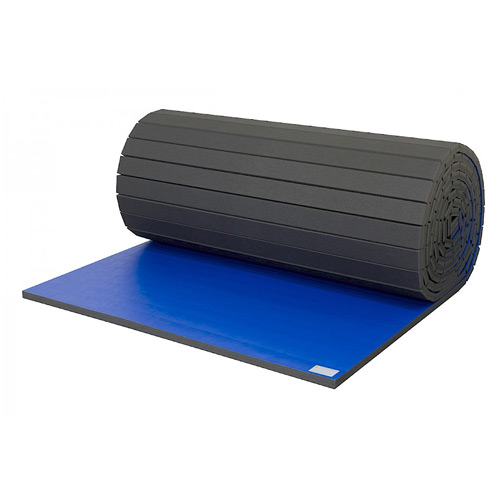 Our Roll Out Mats 1.25 Inch offer convenience, and can be rolled out and then rolled up again when not in use. They make your current floor more versatile and are ideal for MMA, BJJ, grappling, karate, and more.
This mat is available in a vinyl top or tatami surface texture. The mat offers a five-year manufacturer warranty against material defects.
Designed for years of use, the mat is durable enough to withstand shoes and boots. It's also available in custom graphics to reflect your business' branding.
Roll Out Mats 1-⅝ Inch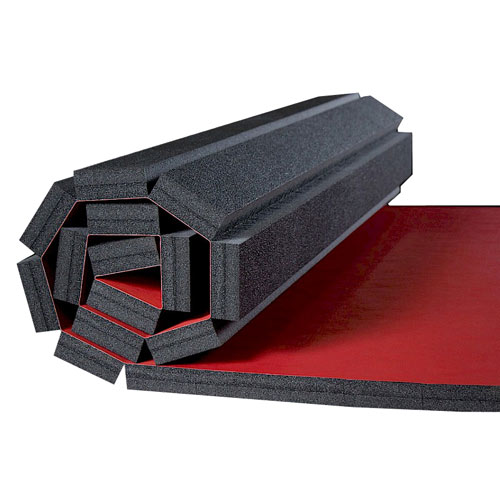 The Roll Out Mats 1-⅝ Inch are made of a durable crosslinked polyethylene foam that's flame bonded to vinyl. These mats are ASTM impact rated and offer the cushion and shock absorption that athletes need.
You can choose from a vinyl top or tatami surface texture, and the mats are available with custom graphics. They're durable enough for MMA and grappling arts and can withstand both shoe and boot use.
These mats are available in custom cut roll lengths. When you're done using them, you can roll them up for easy storage.
Roll Out Mats 2 Inch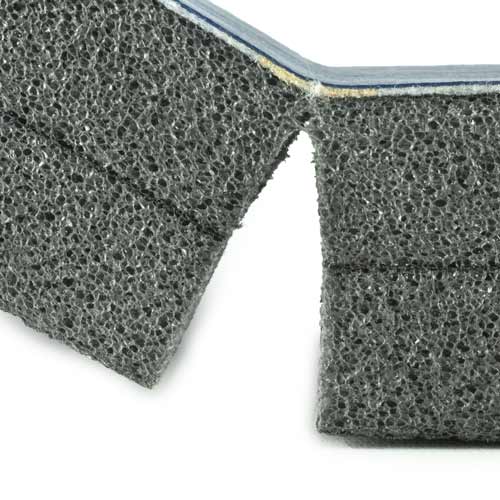 Our Roll Out Mats 2 Inch feature a convenient roll-out and roll-up design, making for easy storage and versatile applications. You can lay them on top of your existing flooring to create additional athlete protection.
The mats feature a durable two-inch crosslinked polyethylene foam that's flame bonded to vinyl. Highly durable, the mats are backed by a five-year warranty against manufacturer and material defects.
The mats feature a non-burn tatami or smooth vinyl surface. They're ASTM fall height rated.