What Are The Best Mats For Japanese Martial Arts?
By Lisa Hobbie Created: September, 2021 - Modified: October, 2021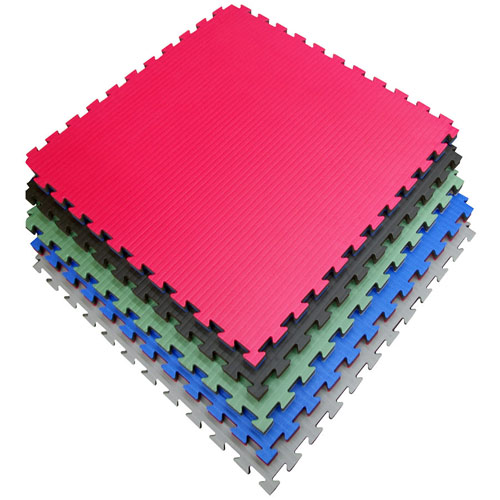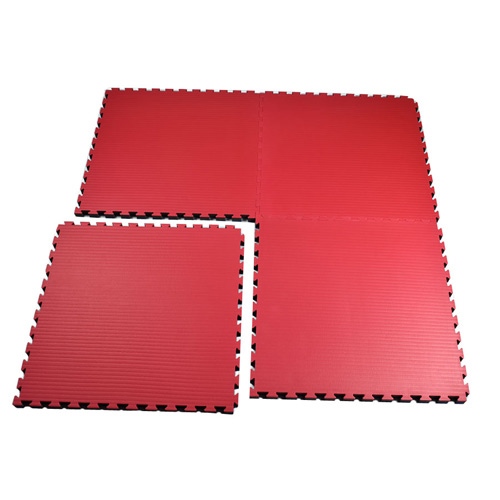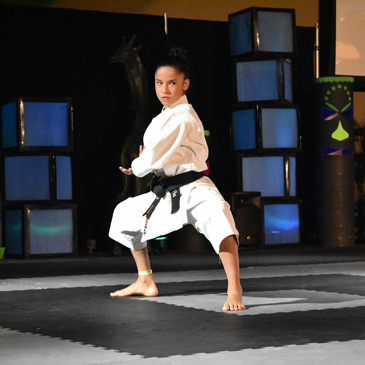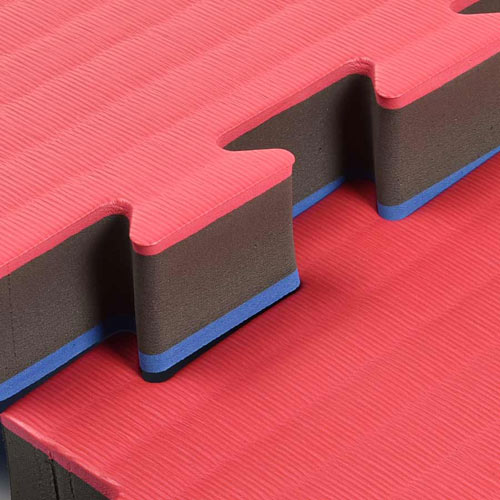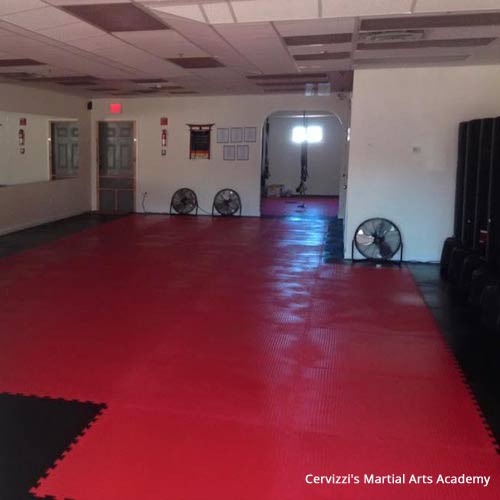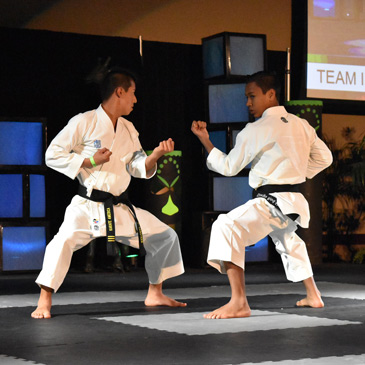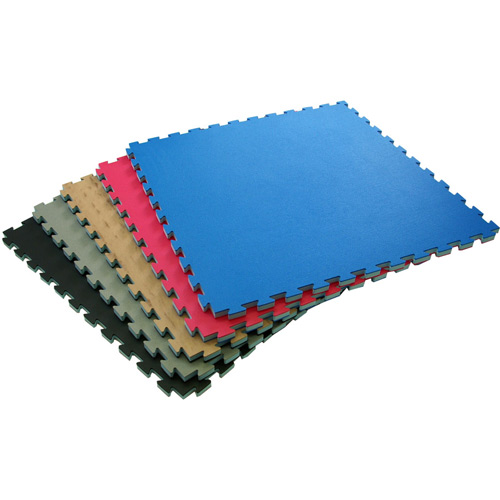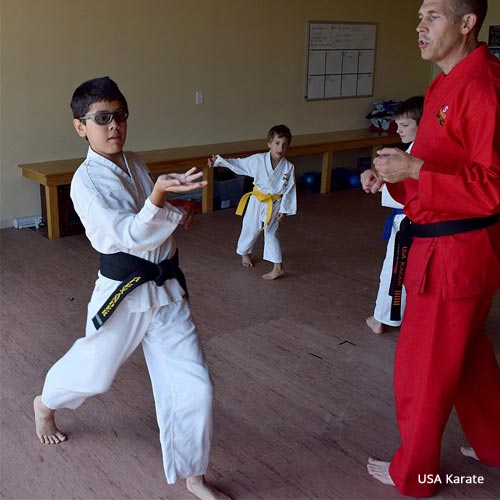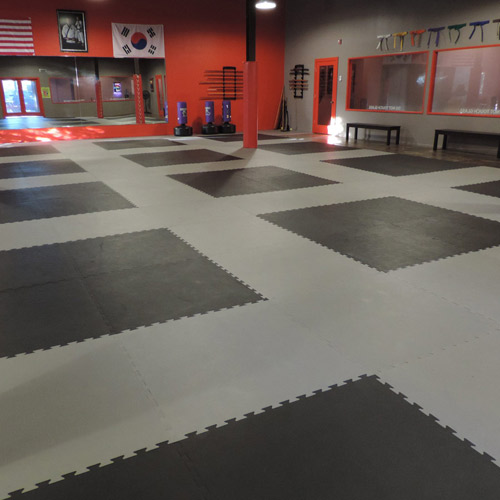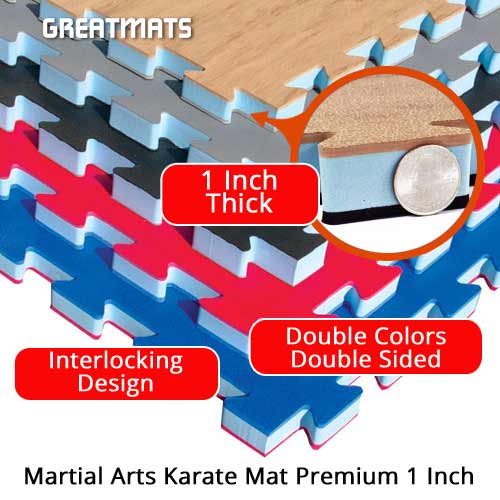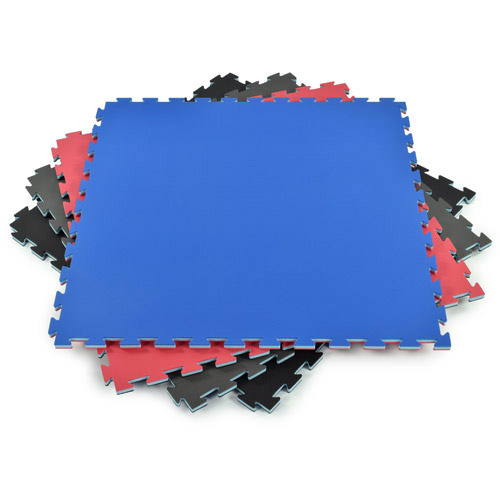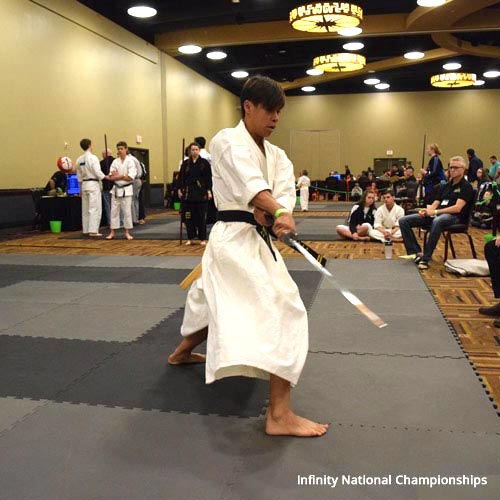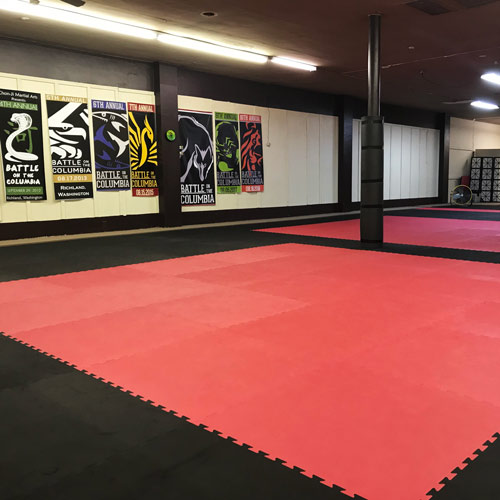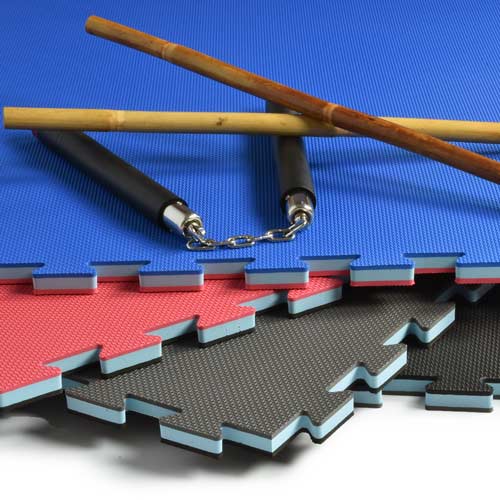 Japanese martial arts
, or budo, including karate, aikido, iaido, and judo, rely heavily on striking and throwing techniques and employ mats to protect against fatigue and injury.
Made popular by the film, "Karate Kid", Japanese martial arts are widely practiced throughout the US and other countries, as well. Now, with the popularity of the movie series, "Cobra Kai", dojos are likely experiencing a spike in enrollment. So, it's essential to have the best mats in place to prevent fatigue and injury.
Greatmats offers the best Japanese martial arts mats, with the following 3 representing some of the most popular:
Whether practicing traditional martial arts, jujutsu, or a style that's a blend of both with the use of a sword or other weapons, the mats in the featured list will offer a training school or dojo the protection it needs for its students.
Interlocking Tatami Mats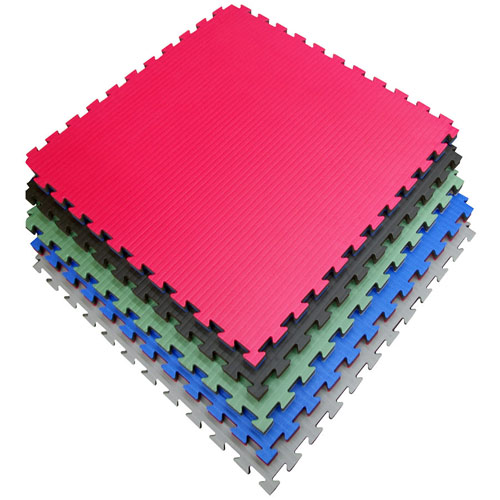 Harrisburg Brazilian Jiu Jitsu & Judo
Grappling MMA Mats have a tatami texture that is perfect for a ground based fight and training session. They are among the best mats for ground work or takedowns with their 4 foot ASTM fall height rating and skin burn resistant surface.
These mats are waterproof and resistant to mold, mildew, and odors. They are firm enough to use in perfecting stand up techniques, and once installed, they will not separate unintentionally - even in intense scenarios.
''I have run a few seminars at my place and every time other school owners come to my place they comment on the mats. EVERY TIME. They are perfect for any martial art.''

- Robert Guida
Robert Guida of
MSD Kenpo Karate
in New York uses these mats in his facility. He likes how they hold their shape and do not swell.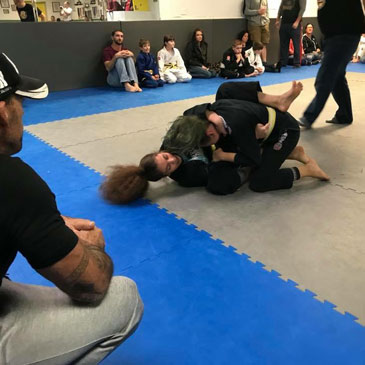 Harrisburg Brazilian Jiu Jitsu & Judo
, the largest US Judo Association school in Pennsylvania, uses the Grappling MMA mats, also. They have over 400 practicing students.
Owner, David Brogan, says, "The mats have held up for 5.5 years now and look and feel great!'' Brogan said. ''The mats are perfect for BJJ and Judo class, hold up well, give a professional look, and the price is right.''
1 Inch Thick Karate Puzzle Mats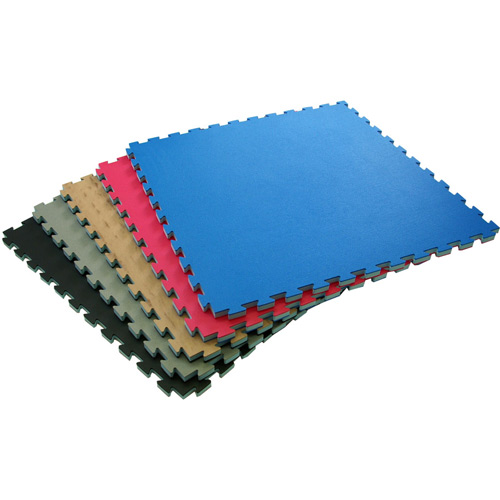 Premium Martial Arts Karate Mats, as their name implies, are perfect for Japanese martial arts like karate. They are made of high density EVA foam and have a smooth surface. They are 1 inch thick.
These mats are best suited for use with bare feet or soft shoes. They allow for freedom of movement, and they are firm, yet flexible. They are simple to install for a full flooring system with their interlocking design. They are also double sided and low maintenance, and they resist mold, mildew, and odors.
"They're very tough, and the feel is great.''

- Shihan Eric Swick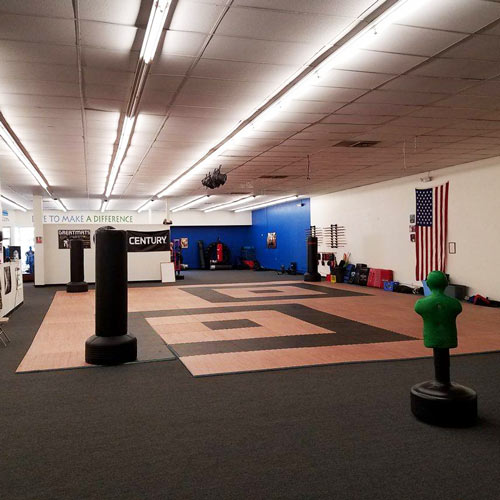 World class Martial Art Legend Hall-of-Famer, Shihan Eric Swick of
Dragon's Den Mixed Martial Arts
in West Virginia loves the Premium Karate Mats - not only for his school, but also for the many tournaments he, his students and his colleagues take part in, called the Warriors United Tournament Circuit.
"Overall, the mats are good. They're easy to clean. They're easy to reconfigure."

- Dennis Livotto
Professional Grade Tournament Mats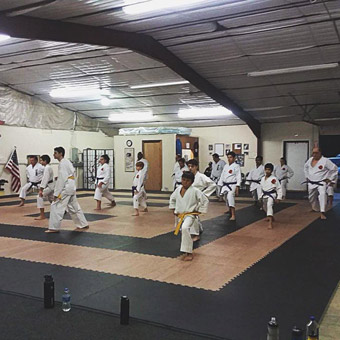 Dennis Livotto of
The Woodlands Shotokan Karate
of Spring, Texas utilizes the Premium Karate Mats, as well. Dennis said, ''We can do throws, we can still do our karate. We can do full takedowns without getting hurt.''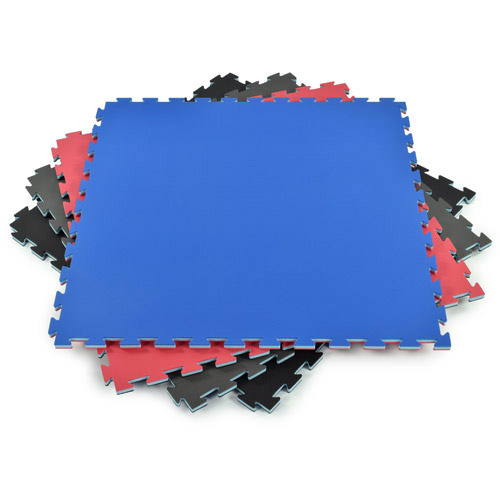 20 mm Pro Martial Arts Mats are affordable and durable and can be used with shoes or boots. They are scuff resistant with their durable thatched surface texture on both sides.
They are roughly 3/4 inch thick and have an interlocking design. The mats are made of closed cell EVA foam, and they are waterproof, cushioned, and designed to accommodate intense movements, kicks, jumps, and fight moves.
''I like the way you can interchange them really quick.''


- Sensei Sam Justice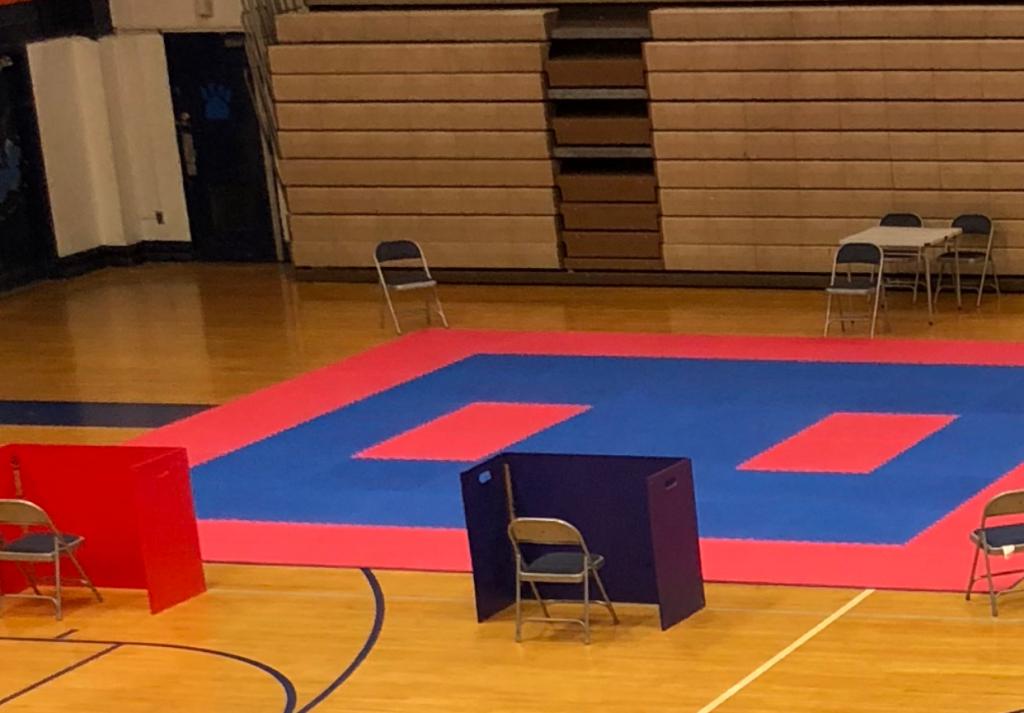 Sensei Sam Justice of
Justice Karate American Shotokan
in Virginia uses the mats and really appreciates their design. He says, ''It's easy to show someone how to set up a mat. We usually set up an 8 meter square, and it's really easy to set them up like that when they're interconnected. It's got a good pattern to it.''
Greatmats - For The Best Japanese Martial Arts Mats
The featured martial arts products represent a mere sample of what's available at Greatmats. From other puzzle style mats to roll out mats, there are products to suit just about any type of application, use, and installation preference for home or professional use.
If you have questions about martial art mats, including the different types available and differences among them, feel free to reach out to the Greatmats' staff. They can answer questions and provide you with all the information you need to be able to decide which flooring system is right for you. They can also send out samples and assist with ordering.
Regardless of what mat or system you choose, when it comes from Greatmats, you can be confident that you're getting the best quality, pricing, and service.