How Do I Stop My Stall Mats From Moving?
By Lisa Hobbie Created: November, 2020 - Modified: October, 2023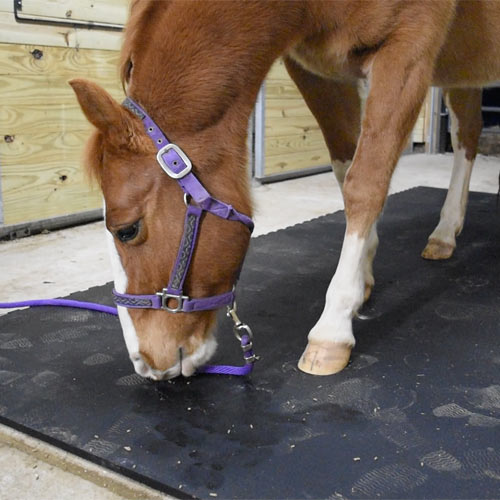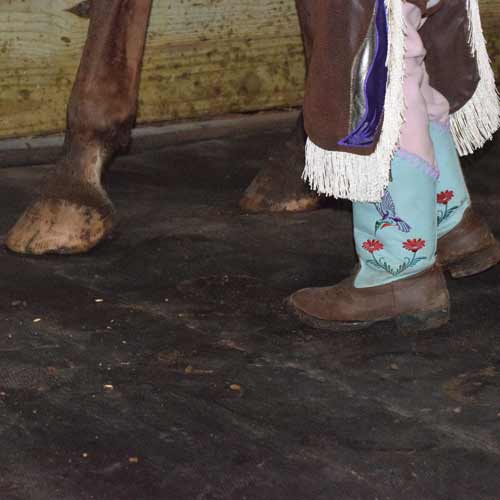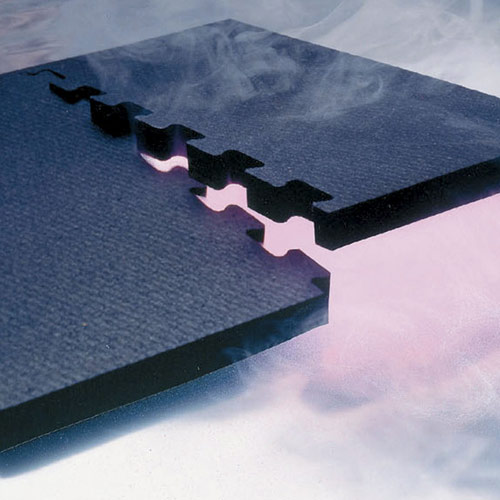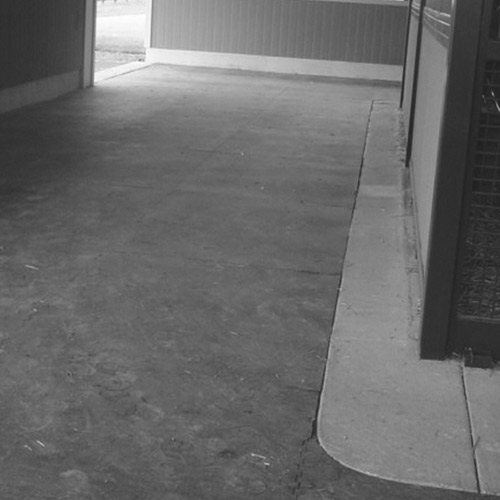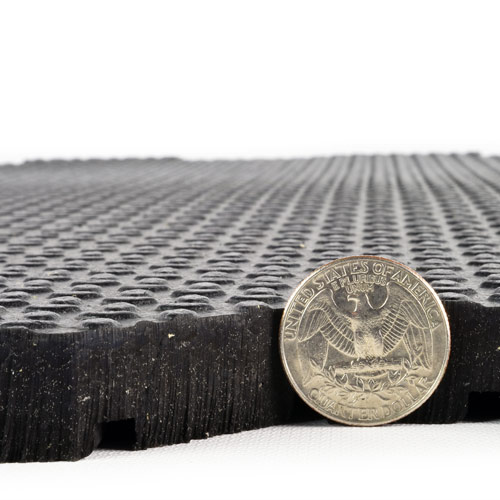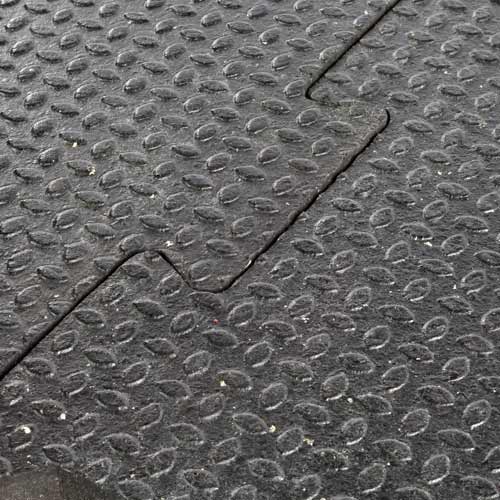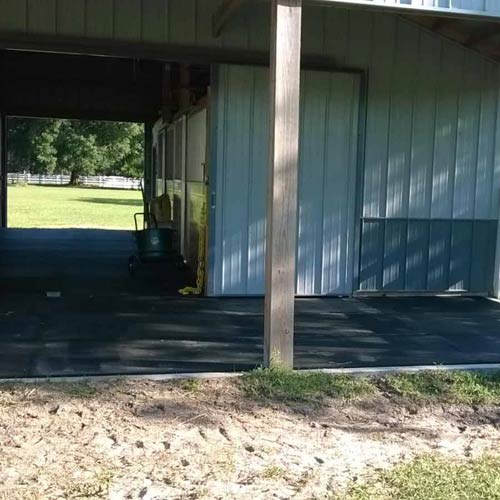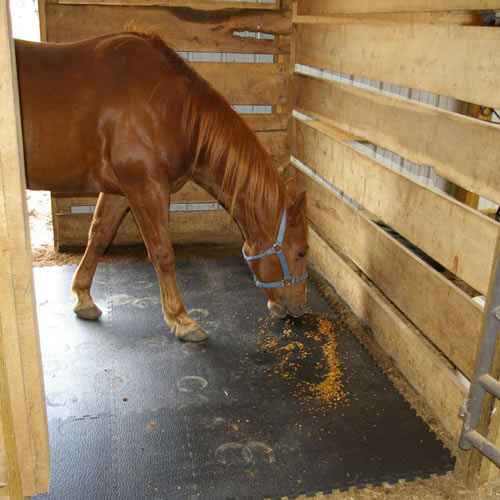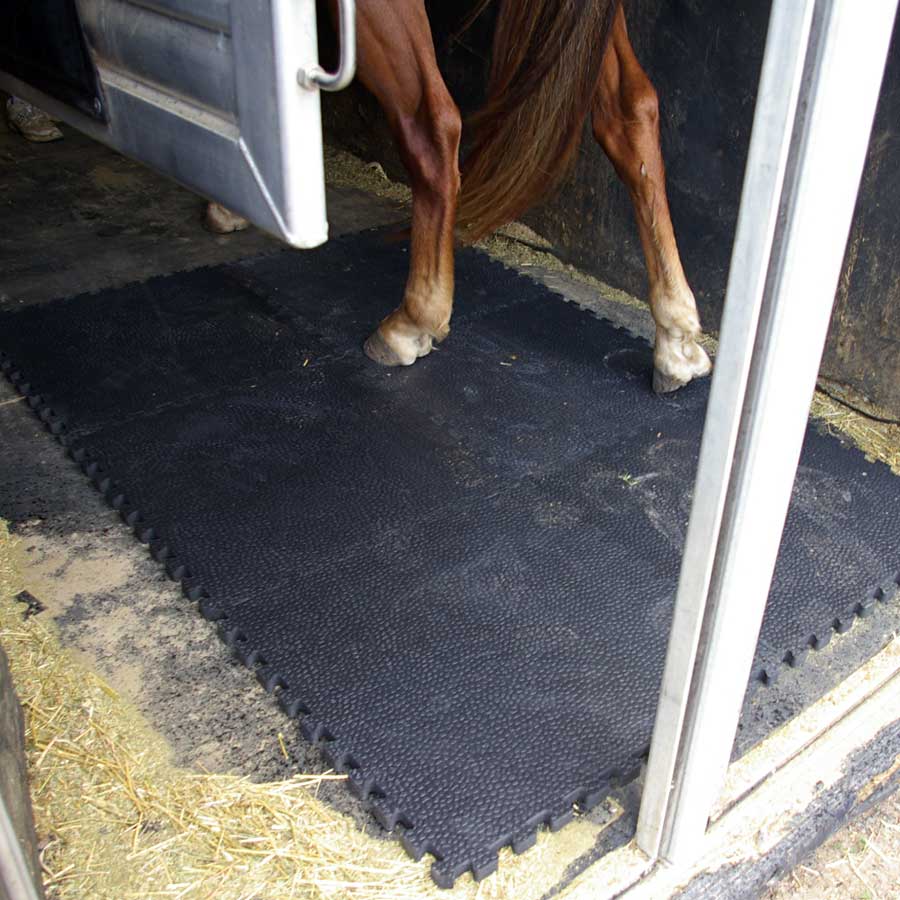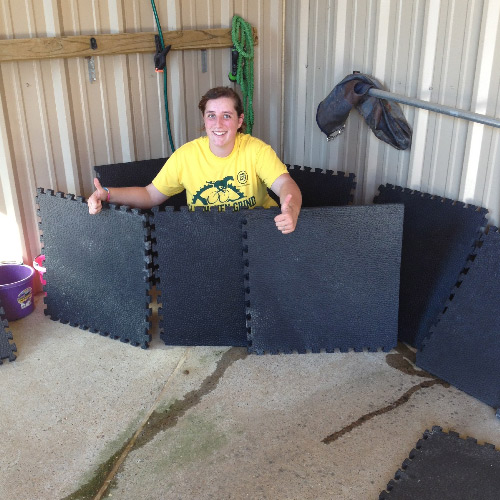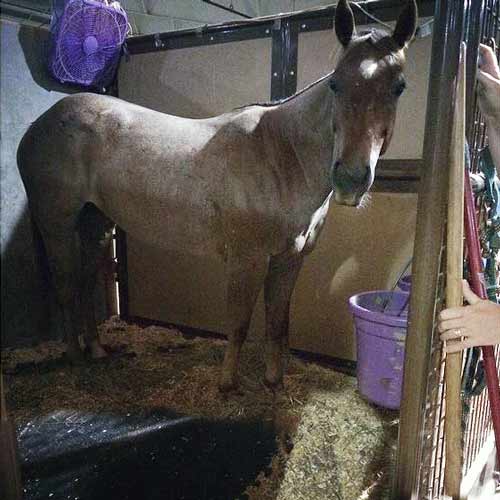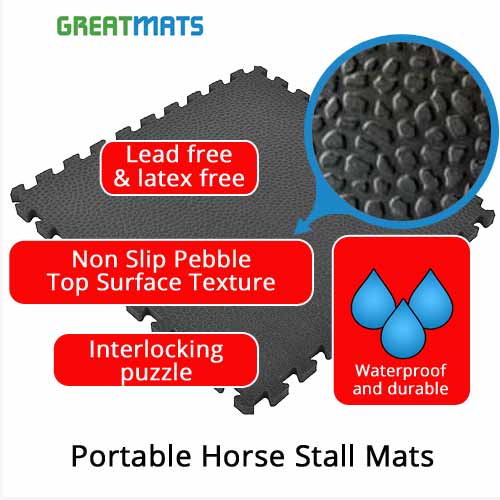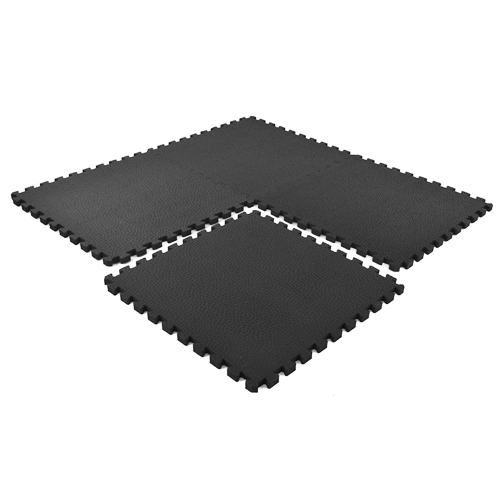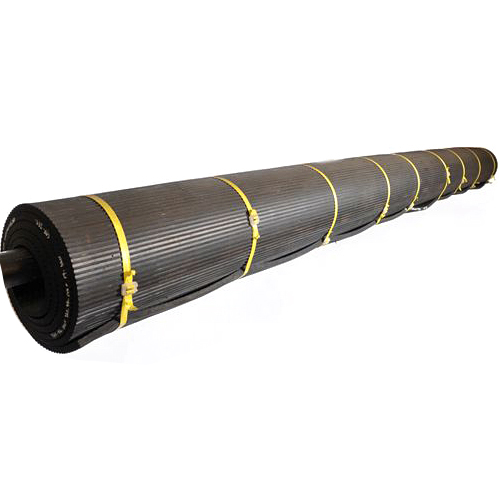 When stall mats slide and move around, it can present a number of problems. Not only does it cause the potential for an animal's injury, but it can also create a messy opportunity for mold, mildew, muck, and waste to take over.
When a large animal such as a horse paces or paws, this can make the mats move around. Finding a way to keep stall mats in place is not as difficult as it may at first seem. It really is as simple as starting with a compacted, level subfloor, and eliminating any space between mats for shavings and waste to get in between and under the mats. Choosing mats that are heavy-duty and those with an interlocking, tight fit will help prevent stall mats from slipping and sliding.
Greatmats offers a huge selection of stall mats from which to choose - all of which would provide a safe and clean footing for your horse or other animals.
Custom Interlocking Horse Stall Mats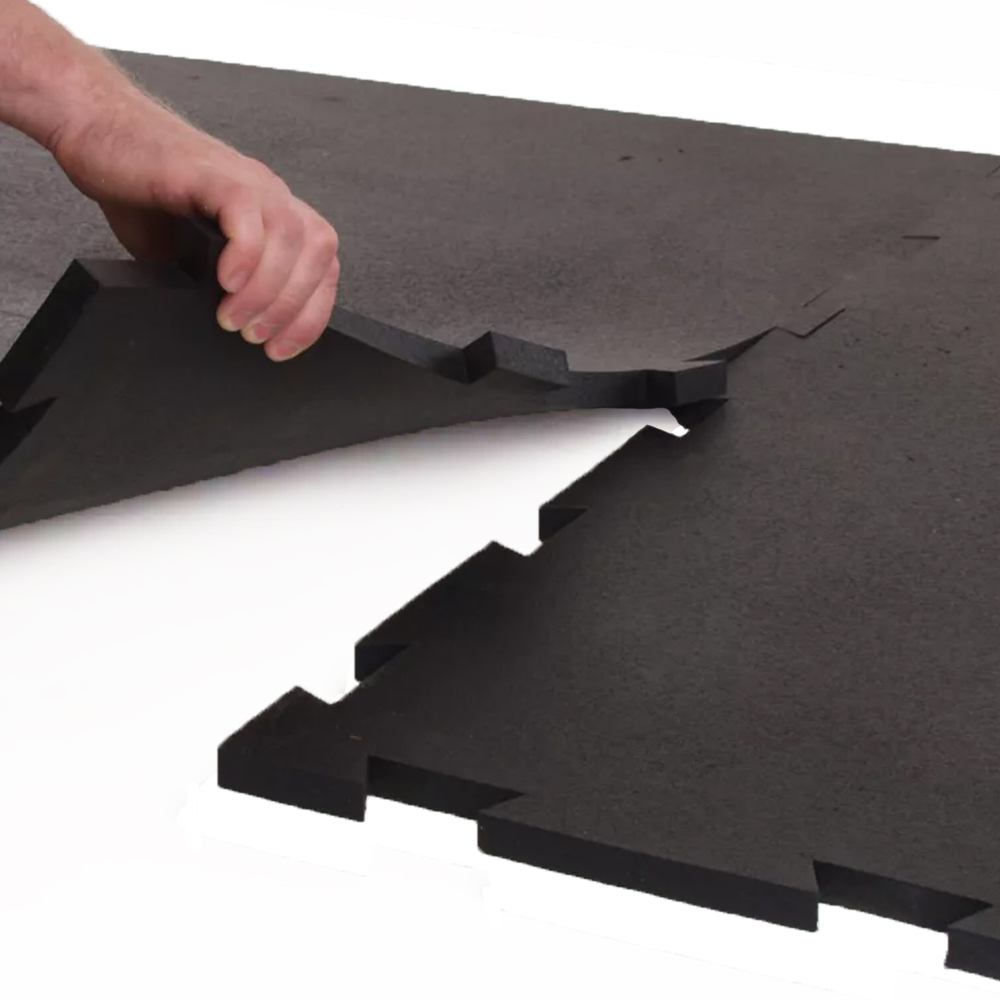 One of the easiest ways to ensure that your stall mats will not slip or shift is by selecting those that are specifically designed to fit your stall.
These custom interlocking kits are waterjet cut to ensure the tightest fitting mats possible. They are made of top-quality recycled rubber material that is the best on the market.
These mats feature a smooth top surface pattern that is easy to clean. The mats can be easily installed without adhesive, and once in place will stay put without a lot of maintenance. Each custom-sized mat kit comes with a 15-year warranty. You should choose these if you want to enjoy no gaps, no seepage between seams, top quality, and a waterproof, anti-fungal fit.
Sundance Mats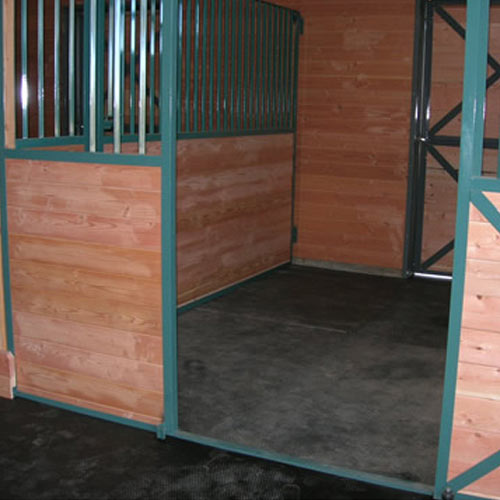 4x6 Sundance Stall Mats are ¾ inch thick and interlocking. These mats do a great job keeping animals safe, as they buffer against cold and damp conditions and feature a non-slip pebble top.
Sundance stall mats are made from 100 percent recycled rubber and are available in install kits to make suitable flooring for any stall size. These interlocking mats are easy to install, with custom sizes available to help prevent them from slipping and sliding around.
They are easy to clean with a neutral pH cleaner and hot water.
2x2 Sundance Mats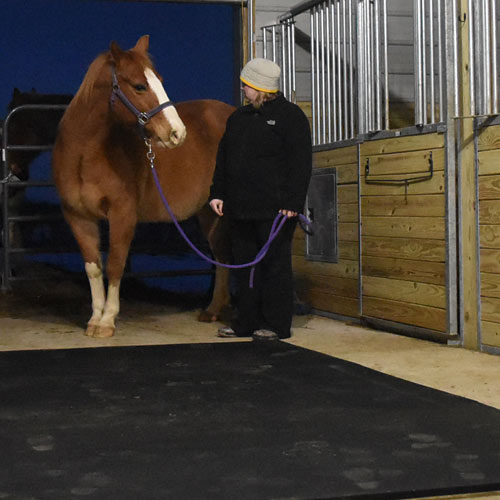 If you are looking for a smaller, more manageable mat, the 2x2 Sundance option may be a suitable choice. They are manufactured to a high level of thickness tolerance, ensuring the rubber will not have weak spots or thin areas that could collapse under the weight of a horse.
This conveniently sized mat with a durable pebble top surface texture is easy to install on concrete or any hard surface, and the interlocking design makes for easy cleaning.
Portable Horse Stall Mats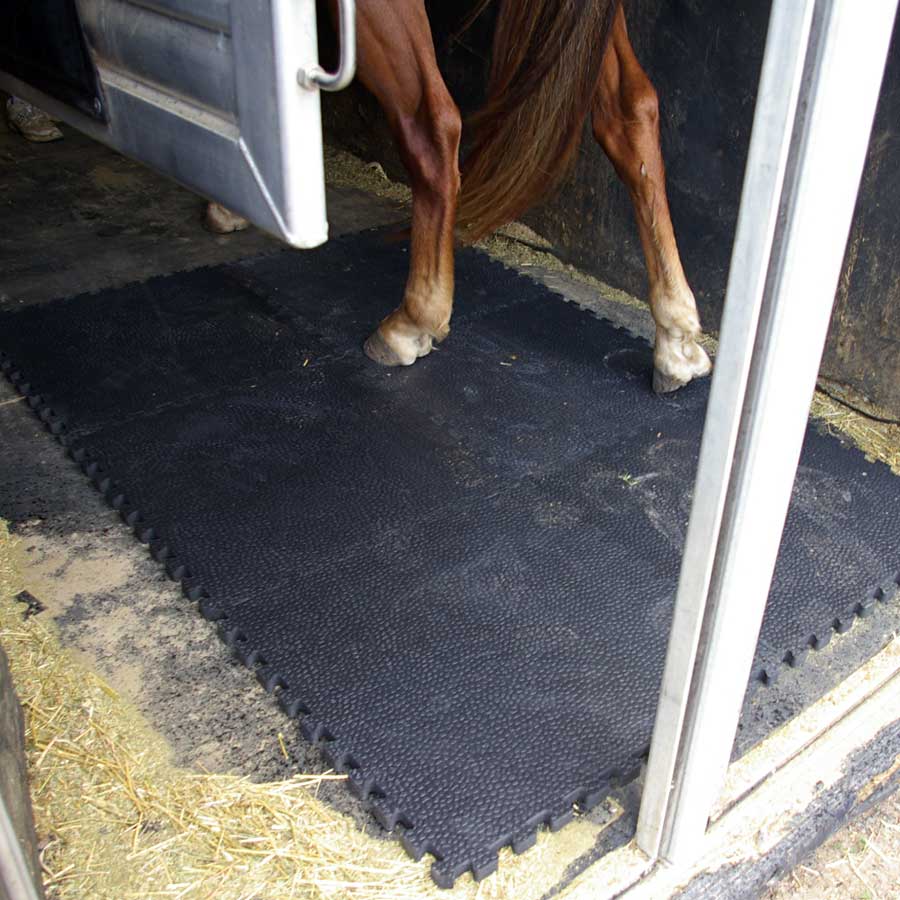 Traditional horse stall mats are made from heavy-duty, recycled rubber, and they usually are heavy - which help to keep them in place once installed.
If you are looking for a portable option that is also heavy-duty, yet light enough to transport, this is it. The ¾-inch thick EVA foam horse stall mat has a fast and easy interlock design. Each puzzle mat weighs just 2.2 pounds and works really well for fairs, horse shows, and exhibits. They also serve well in trailers and can be installed over any flat surface.
Portable horse stall mats do a great job absorbing impact and protecting your horse or other animals from injury. The mats are waterproof and durable, have a non-slip, pebble-top surface texture on both sides, and come with a 1-year warranty.
12x12 One Piece Horse Stall Mat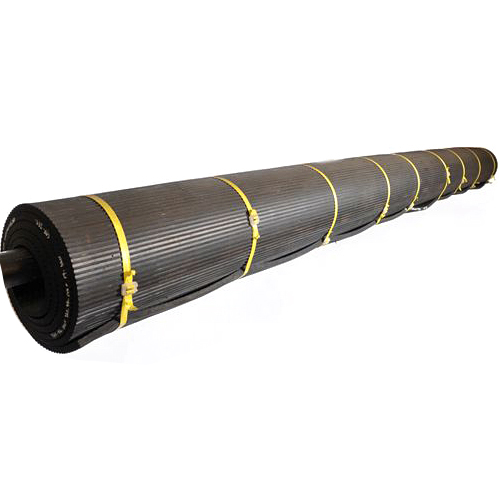 Using large, one-piece stall mats is a simple way to ensure no gaps or spaces will emerge. These mats are made from 100 percent clean, recycled rubber and are very popular among vets and boarding facilities.
These large stall mats lay flat without the use of adhesives, and they are versatile, durable, and long-lasting. This horse stall mat provides the highest traction rating in the industry, and it is an excellent solution to failed or leaky subfloors.
These can be laid on any surface when a watertight floor is needed, such as a wash bay or treatment area, and they come with a 5-year warranty.
Interlocking Center Stall Mats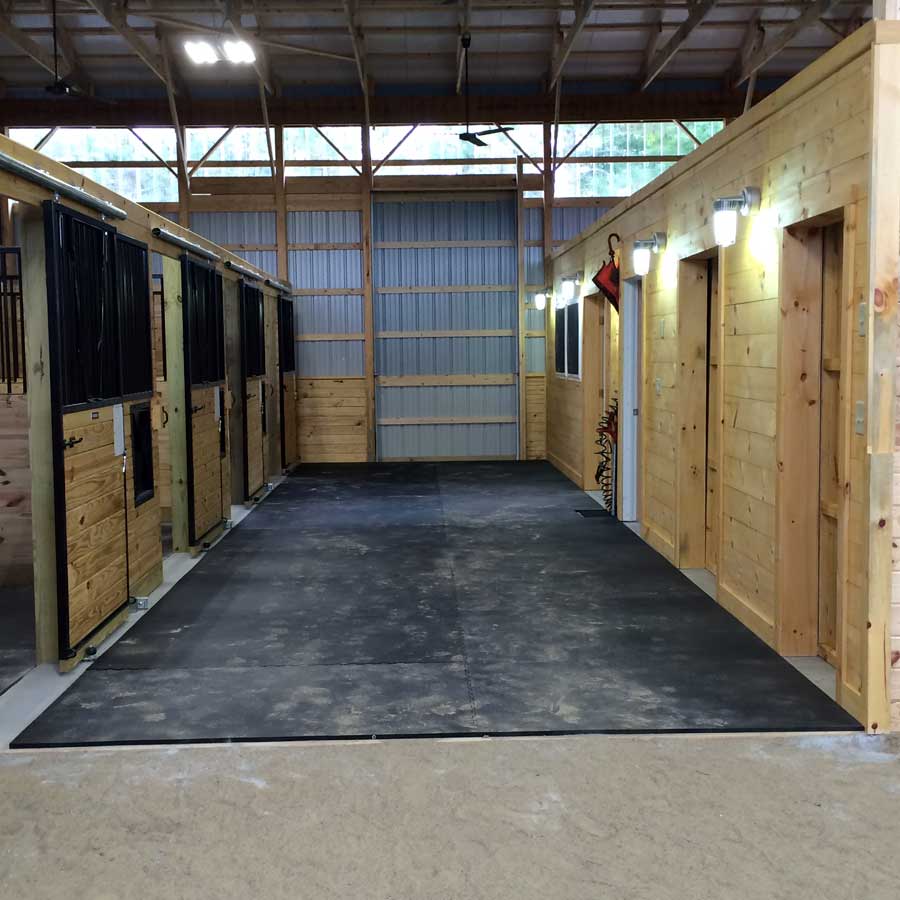 Interlocking Center Mat Stall Mats are among the best horse mats for traction. This keeps your horses and other animals safe, comfortable, and clean.
They are made from recycled rubber in the USA, and they feature interlocking edges that create a tight, secure seam. These mats are antibacterial, urethane-free, and antifungal.
They also lower bedding costs and will perform well for many years, supported by a 5-year warranty.
Greatmats - For the Best Stall Mats on the Market
Greatmats offers the best selection when it comes to stall mats. There are so many options to explore; this should just be a starting point. Regardless of the space and purpose, you are looking to fulfill, the friendly customer service team at Greatmats will help you find the stall mats that will look and perform perfectly in your stall or other space.