Uses For Rubber Flooring Beyond the Gym
By Kyle Schurman Created: January, 2021 - Modified: January, 2021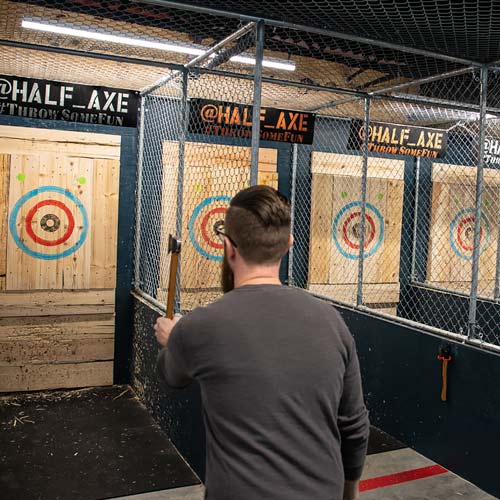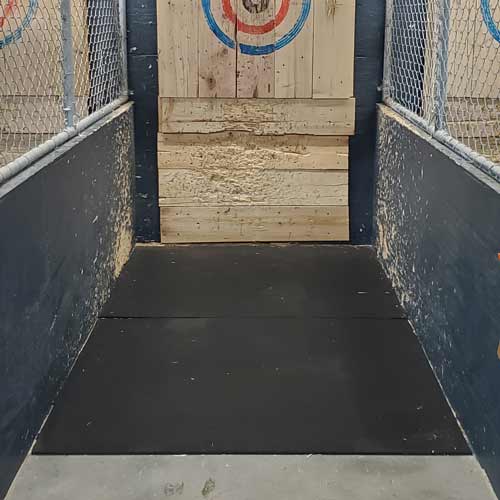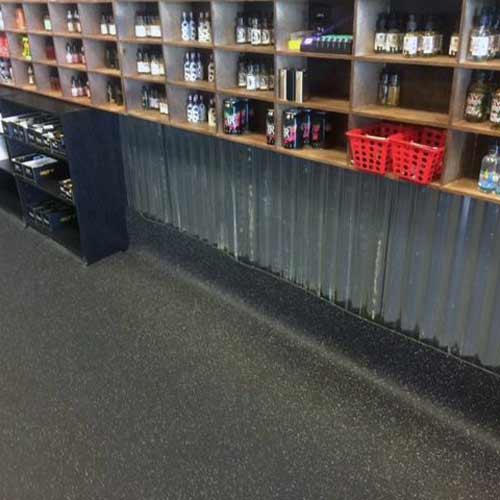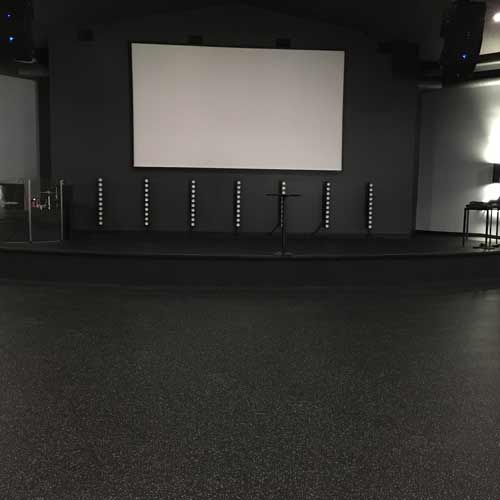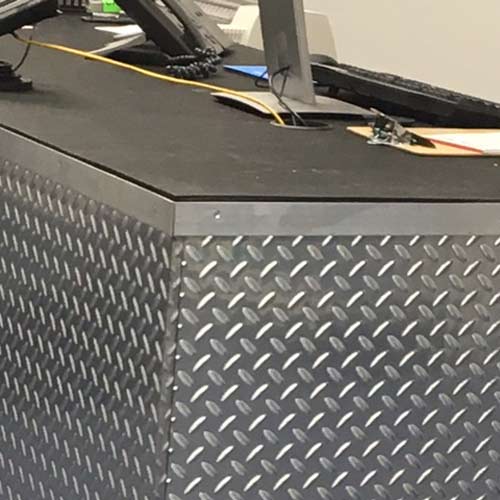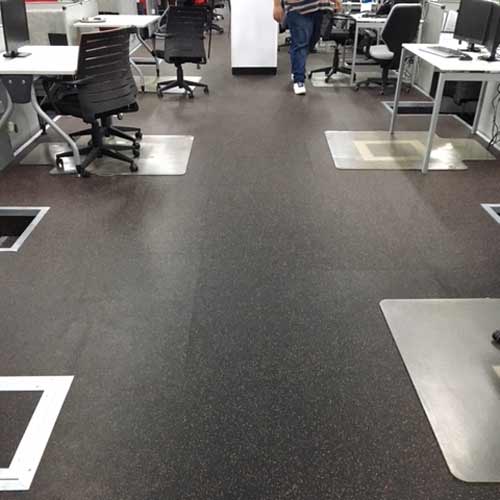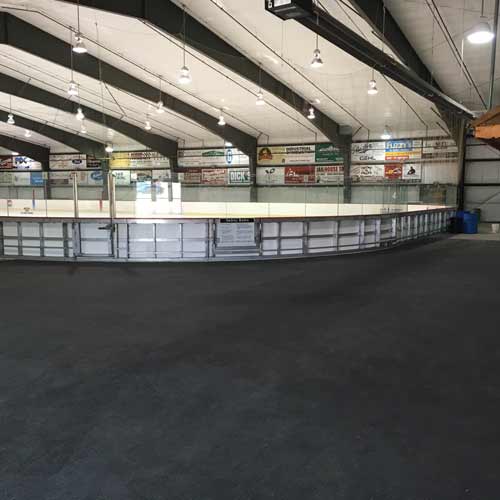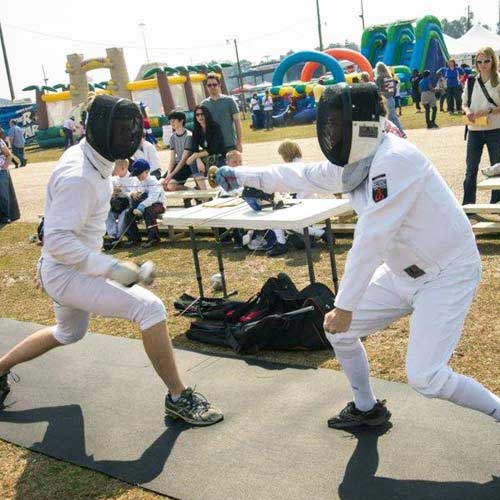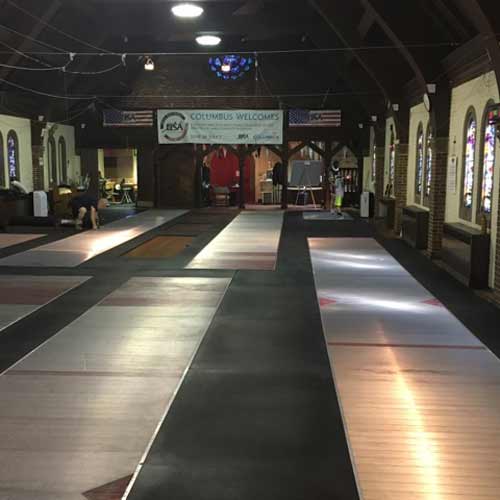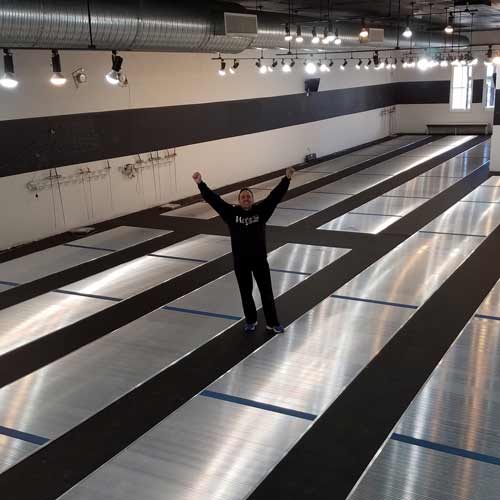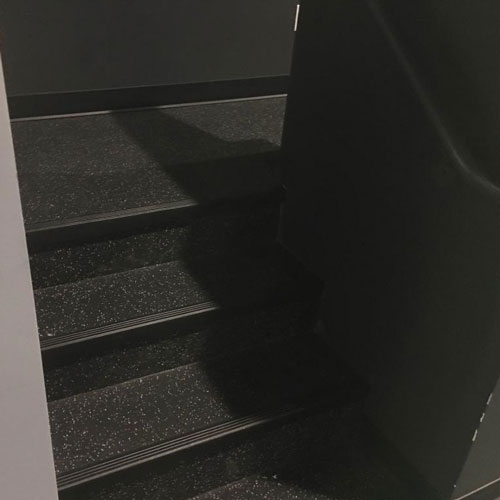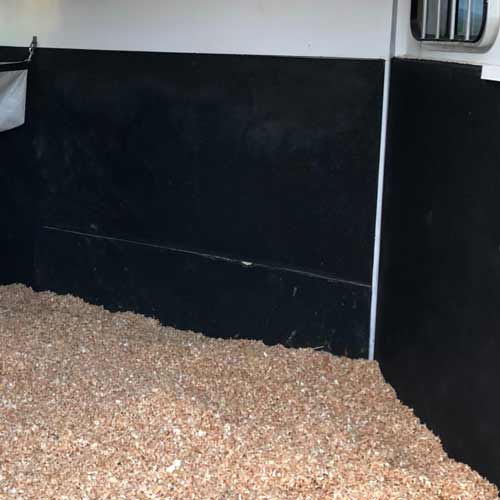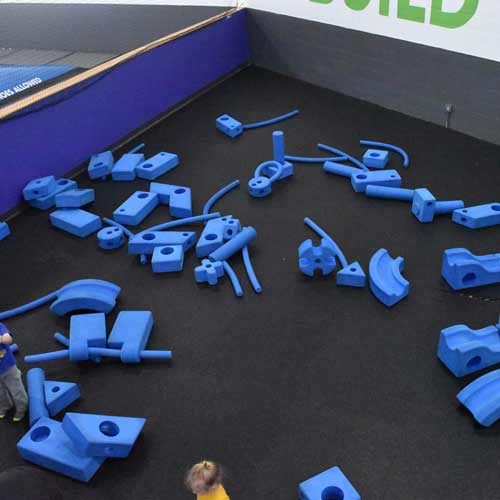 The most common rubber flooring use cases often include a studio gym setting, where rubber protects the subfloor from dropped weights and heavy exercise equipment. But multiple other reasons exist for using rubber floors, as rubber has outstanding durability, impact absorption, and grippiness, all while providing a good value.
Rubber flooring
is available in a variety of configurations, allowing installers to use interlocking tiles, straight edge mats, or rolls to match the space available and the planned use case. Beyond use in a gymnasium, some of the uses for flooring made of rubberized materials include:
Truck beds

Vehicle floor mats

Counter tops

Dog runs

Horse stalls

Walkways at a skating rink

Shooting ranges

Stair treads
Beyond this list, many other uses are available for rubber flooring, including the following.
Can I Use Rubber in a Vehicle?
Rubber flooring is ideal for protecting the interior of the floor of vehicles from soils and scratches. Some of the other potential uses in vehicles include:
Truck bed liners: When placing heavy items in the bed of a pickup truck, they may scratch the paint, but rubber will protect it.

Tool box liners: Keep a tool box looking new and reduce the noise of rattling tools while in transit by adding a rubber layer to the bottom The rubber prevents tools from scratching, puncturing, or denting the box.

Golf cart floor mats: Cleated golf shoes can damage the interior of a golf cart, but rubber matting protects this area without having a negative impact on the cleats either.

Car trunk liners: When loading rock or other heavy, dirty items in the trunk of a car, rolled rubber can provide protection and simplify cleaning.
The
Rubber Rolls 3/8 Inch Geneva
product has a thin enough configuration that customers can cut it to fit in a vehicle to protect a specific area.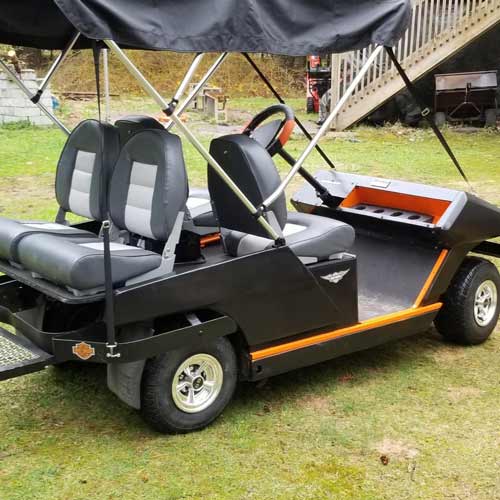 Does Rubber Protect a Workbench Top?
Using rubber flooring in areas where customers will be deploying tools is a smart way to provide protection for the original surface, such as a workbench top. Potential uses in a work area include:
Kitchen counter tops: Rubber over the top of a counter in a kitchen protects the counter from knife gouges or from staining from food coloring.

Workbench tops: Tools like hammers and drills can do damage to a wood workbench, but rolled rubber can protect it.
The
Rubber Rolls 1/4 Inch Regrind Confetti
model works especially well for this use case, and installers can easily cut the roll's 1/4 inch thickness to fit the desired space.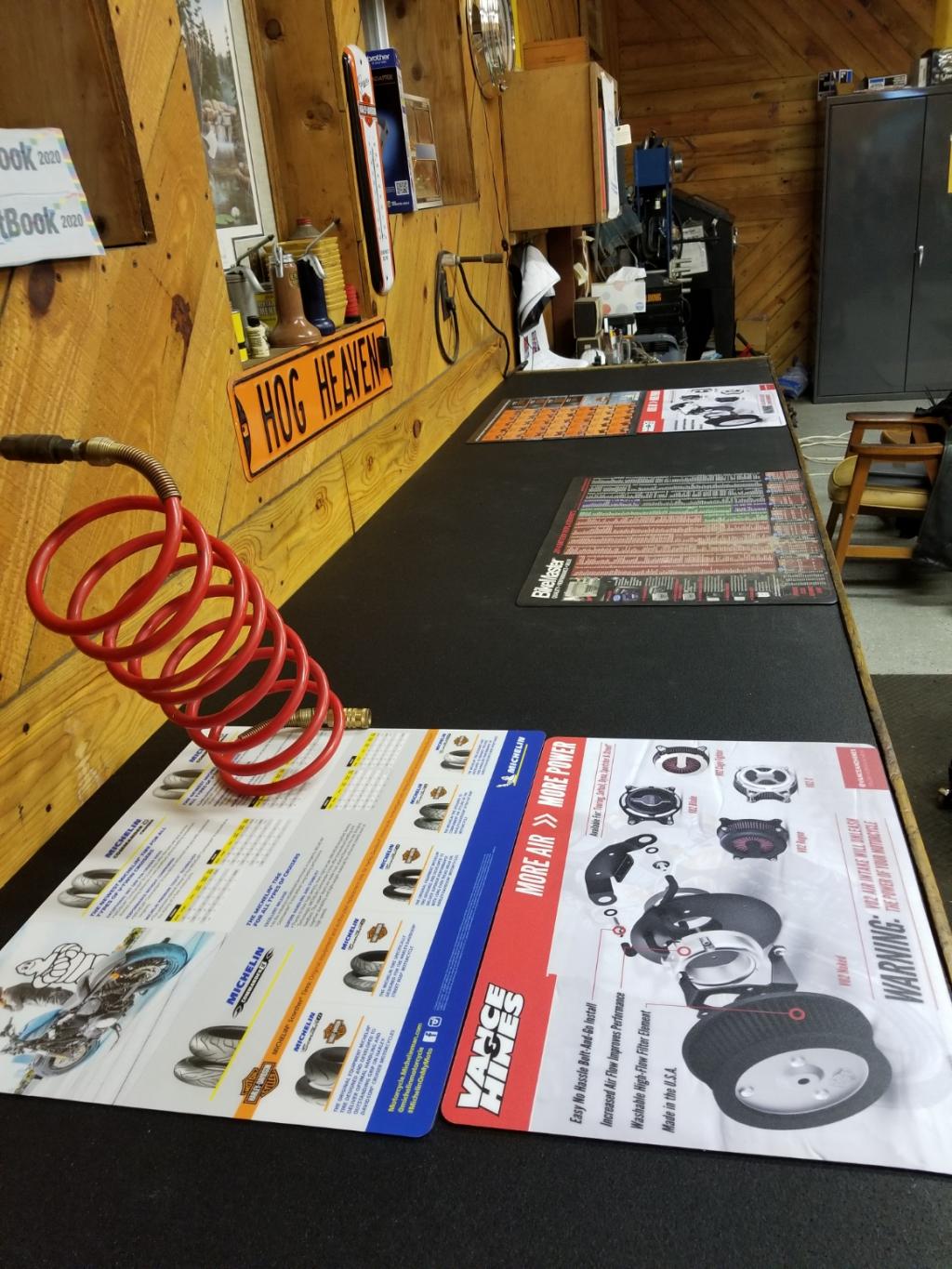 How Does Rubber Work in Animal Areas?
Rubber flooring gives both animals and handlers a safe surface for play and training time. The rubberized products have a bit of cushion to protect lower body joints, but they also create grippiness so no one slips and falls. Some of the ways people put rubber tiles to use in areas with animals include:
Dog run: Using rubber inside a dog run or kennel gives the animal a comfortable space to rest or play safely.

Horse stalls: For rambunctious horses, use rubber attached to the wall as horse kick pads. Additionally, horse mats on the ground prevent damage from pawing.
Consider the
Geneva Rubber Tile 3/8 Inch
product for use in animal stalls, as the interlocking tiles are easy to assemble and disassemble whenever needed. Add more tiles quickly to cover a larger space.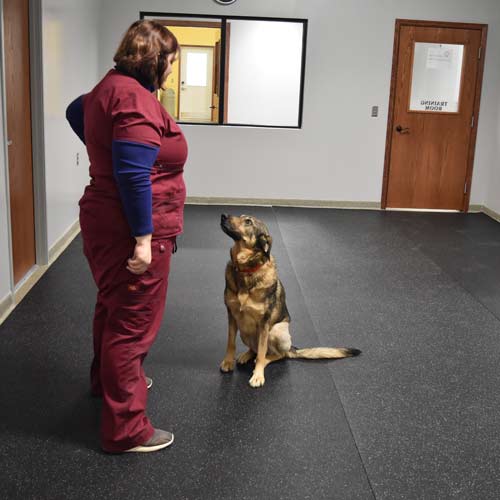 Does Rubber Help in Retail Storage and Customer Walkway Areas?
Rubber flooring creates cushioning, subfloor protection, and slip resistance when installed in areas where items could fall to the floor or where people frequently walk, such as stairs, office entrances, or aisle ways. Some of these potential use cases include:
Liquor store: Protect alcohol in glass bottles from breakage by using rubber floors to provide impact protection over a hard floor.

Axe throwing lanes: When an axe doesn't stick in the target, protect the subfloor from the bounce of the axe head with rubber matting.

Fencing practice and competition: Rubber provides an excellent grip for those working on their fencing moves, as they need a sure footing for quick movements. Rolled rubber is also simple to make long, narrow strips.

Archery ranges: When a stray arrow misses the target, use rubber matting mounted on a wall to protect it from punctures.

Shooting ranges: Using the proper rubber matting in shooting range lanes yields noise dampening capabilities as well as protection near the target against ricochets.

Ice hockey walkways: Skaters wearing their blades while walking to the ice surface from the locker room will be safer when going across a rubber roll. It is not slippery and also protects the skate blades.

Chemical tank mats: Rubber matting underneath chemical tanks protects the subfloor, while also providing cushioning for the weight the tank must support as it fills.

Cargo containment area: Protect cargo containers and the people loading them with rubber matting, which provides shock absorption for heavy items and slip resistance for people.
The
Rubber Rolls 1/4 Inch Black
is an outstanding product for these kinds of use cases, as it is easy to lay out. Installers can cut the thin material to create the desired coverage space.