Why Is Rolled Rubber So Popular For A Fencing Piste?
By Paige Cerulli Created: April, 2022 - Modified: July, 2023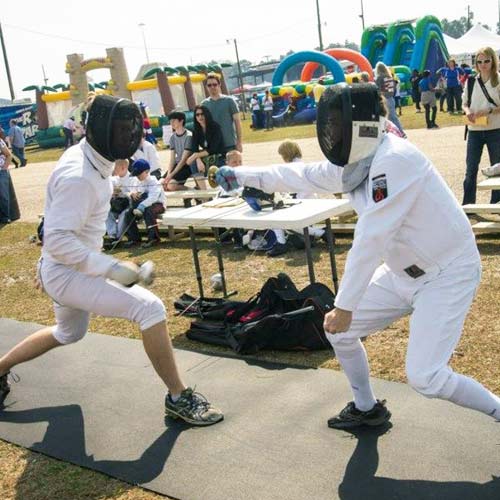 When designing a fencing piste, the flooring has to be just right to support athletes while also being durable enough to withstand the use the playing area sees. That can be a lot to ask of any product, but a rubber fencing piste offers the optimal combination of these characteristics.
Why a Rubber Fencing Piste Works So Well
Creating a fencing piste can be complicated. The area's dimensions are the first challenge.
Fencing piste length needs to be 14 meters long, while the width needs to be one to two meters wide. Those are unusual specifications for a flooring strip, and while some products are designed specifically for fencing piste use, they can be prohibitively expensive.
The second challenge comes in finding a flooring product that can protect both your athletes and your subfloor. The product needs to be highly durable, since this relatively small area will see plenty of use.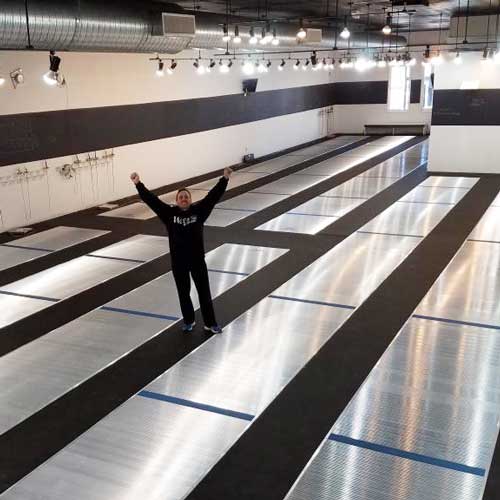 The flooring also needs to provide optimal traction, allowing athletes to move quickly and securely without slipping. It should also be a relatively forgiving surface that allows athletes to practice for extended periods of time.
Products like wood can be gouged and easily scraped up, but rubber flooring offers an ideal solution. Rubber rolls offer a continuous surface, so there's no need to worry about seams and areas pulling up.
Rubber is also a more economical choice, so whether you're creating a top-of-the-line piste intended for Olympic training or a training facility on a budget, chances are you can find a rubber product that works well for you.
Top Rubber Fencing Piste Options
At Greatmats, we offer several rolled rubber products for sale that are ideal for use as a fencing piste.
Rubber Flooring Rolls Black ⅜ Inch Geneva Per SF
The Rubber Flooring Rolls black ⅜ Inch Geneva are highly durable rolls that can be used under commercial gym equipment, so they'll easily stand up to the demands of fencing use. They have a low odor, so you can install them indoors.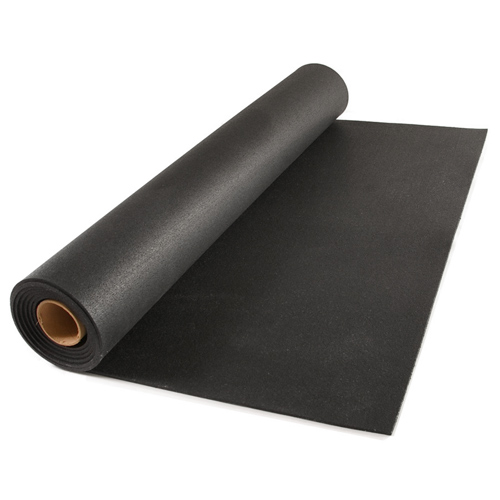 The rubber's surface features a no-slip texture to help keep athletes safe. This product is even made of recycled rubber content, so it's an eco-friendly addition to your fencing program.
The roll measures four feet wide and is available in custom-cut lengths of 25 feet and up. You can order precisely how much you need to minimize waste and keep your project within budget.
Made in the USA, this rubber roll is backed by a five-year warranty.
Rubber Flooring Rolls Black ¼ Inch x4x10 Feet
The Rubber Flooring Rolls Black ¼ Inch are a durable flooring used for gyms and exercise settings. The flooring is durable enough to support heavy exercise machines, but it's still relatively lightweight for an easy installation.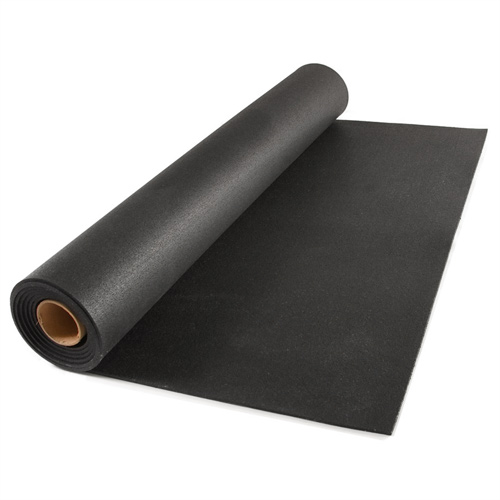 When placed over cement, the rubber can help to buffer the room from the cold and hard surface, making the space safer and more comfortable for athletes. It's easy to cut the mat to the dimensions that you need for a clean installation.
Installing the flooring is easy, since there's no adhesive required. It's an easy rollout process, and you can also roll up the rubber to store it if needed.
This rubber is economically priced, and it's easy to clean with a neutral pH cleaner, so you'll save money on maintenance, too.
Rubber Flooring Roll Geneva 1/4 Inch Regrind Per SF
The Rubber Flooring Roll Geneva ¼ Inch Regrind Per SF is an environmentally friendly product that has been made from recycled rubber content. The flooring is also an economical choice, delivering great value.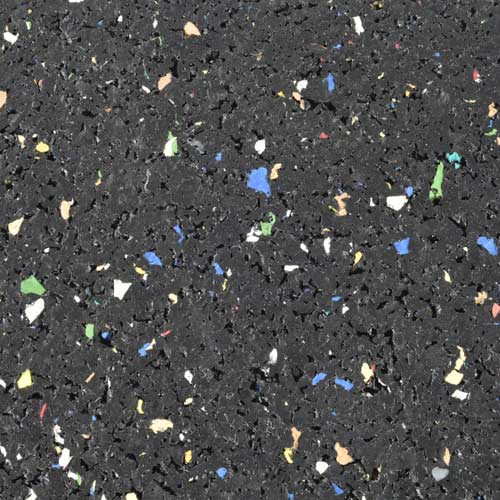 Highly durable, this product is suitable for home and commercial gyms and weight rooms, so it will easily withstand use in a fencing piste. The rubber helps to absorb both shock and sound, making for a safer and more enjoyable environment for your athletes.
Installing the flooring is easy, and you can use double sided floor tape or even adhesive for a permanent installation. The color flecks add a nice detail to your piste.
This product is available in custom cut lengths, so you can order exactly what you need for your piste to minimize waste and save on costs. Maintaining it is as easy as damp mopping it.
Rubber Flooring Rolls Black ½ Inch Geneva Per SF
At half and inch thick, the Rubber Flooring Rolls Black are a thicker option than our other products, but they offer increased durability as a result. This resilient surface is long-lasting, so it's an ideal choice if your piste is going to see significant use.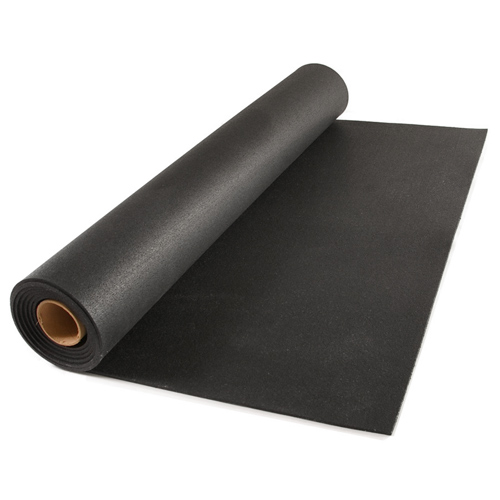 This rubber has a low odor, making it ideal for indoor use. It's often used in weight rooms and gyms, so it's more than strong enough to withstand the traffic and use that your piste will see.
When wet, this rubber still has a non-slip surface, which will contribute to athlete safety. It's even made from recycled rubber material, so it's an environmentally friendly flooring choice.
Since it's thicker, this rubber can be dry laid and has the weight necessary to stay securely in place. It's available custom cut to your desired length, which can save you money and help to prevent wasted product.