What Are The Types of Interlocking Flooring?
By Paige Cerulli Created: May, 2022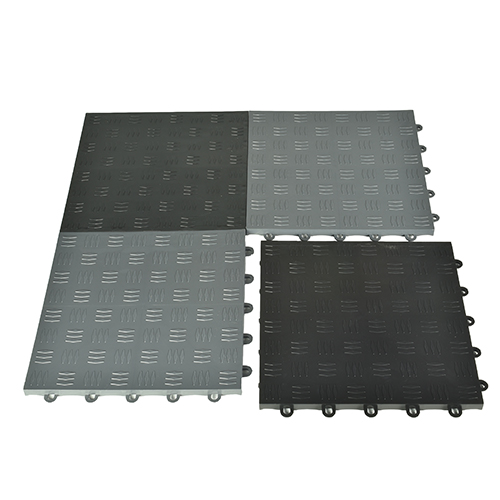 Interlocking flooring is easy to install and a versatile flooring choice. But how you use that flooring will depend on the type of interlocking flooring that you choose.
9 Popular Types of Interlocking Flooring
At Greatmats, we carry many different styles of interlocking flooring. We've highlighted some of the most popular options below.
1. Interlocking Rubber Flooring
Interlocking rubber flooring offers an ideal combination of durability and an easy installation. It's often used for home gyms, professional gyms, workout rooms, and more.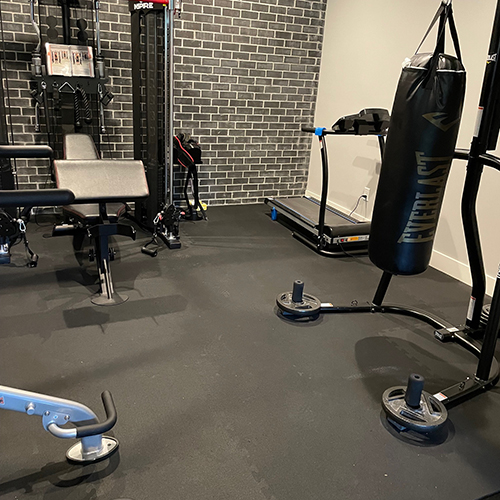 The Rubber Tile Gmats Black are tiles that are designed to withstand the weight of exercise equipment. The scuff resistant texture is highly durable, and the tiles help to absorb impact.
Made of recycled tires, these tiles allow for an easy DIY installation without any adhesive. The seams fit together tightly, and the tiles are even reversible so you can get maximum use out of them.
2. Interlocking Laminate Flooring
Interlocking laminate flooring is available in many different finishes, and it features a highly durable design that makes it popular for residential and commercial use.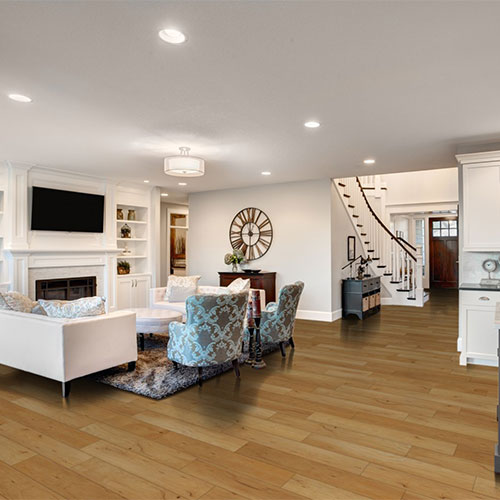 The Brew House Laminate SPC Flooring Planks feature realistic wood detailing, so you get the look of real wood in a more durable and comfortable flooring option. The flooring is pet proof and features a rigid core, while the wear layer ensures the planks can withstand plenty of foot traffic.
The underlayment helps to reduce sound, contributing to a more enjoyable environment. The planks can be used in rooms with radiant heat, and they are easy to install.
3. Foam Interlocking Tiles
Foam interlocking tiles offer excellent cushion and shock absorption, making them suitable for everything from kids' play spaces to basements.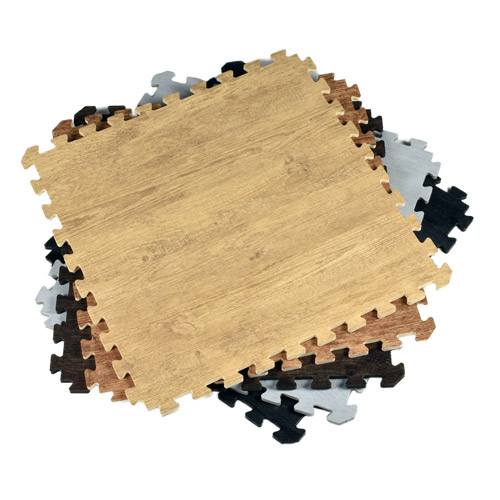 The Foam Tiles Wood Grain offer the look of a real wood grain, but they are much more comfortable. These soft, cushioned tiles are also waterproof, so you can use them in basements where they might be exposed to moisture.
The foam tiles are lead- and latex-free, and their 2x2-foot size allows them to quickly cover larger areas. Each tile includes two border strips, so you can create an island installation with clean, finished lines.
4. Carpet Interlocking Tiles
Carpet interlocking flooring provides the look and feel of real carpet, but it's much more versatile. These interlocking tiles can be installed and removed without adhesive, so you can replace a worn tile without having to replace an entire room of carpet.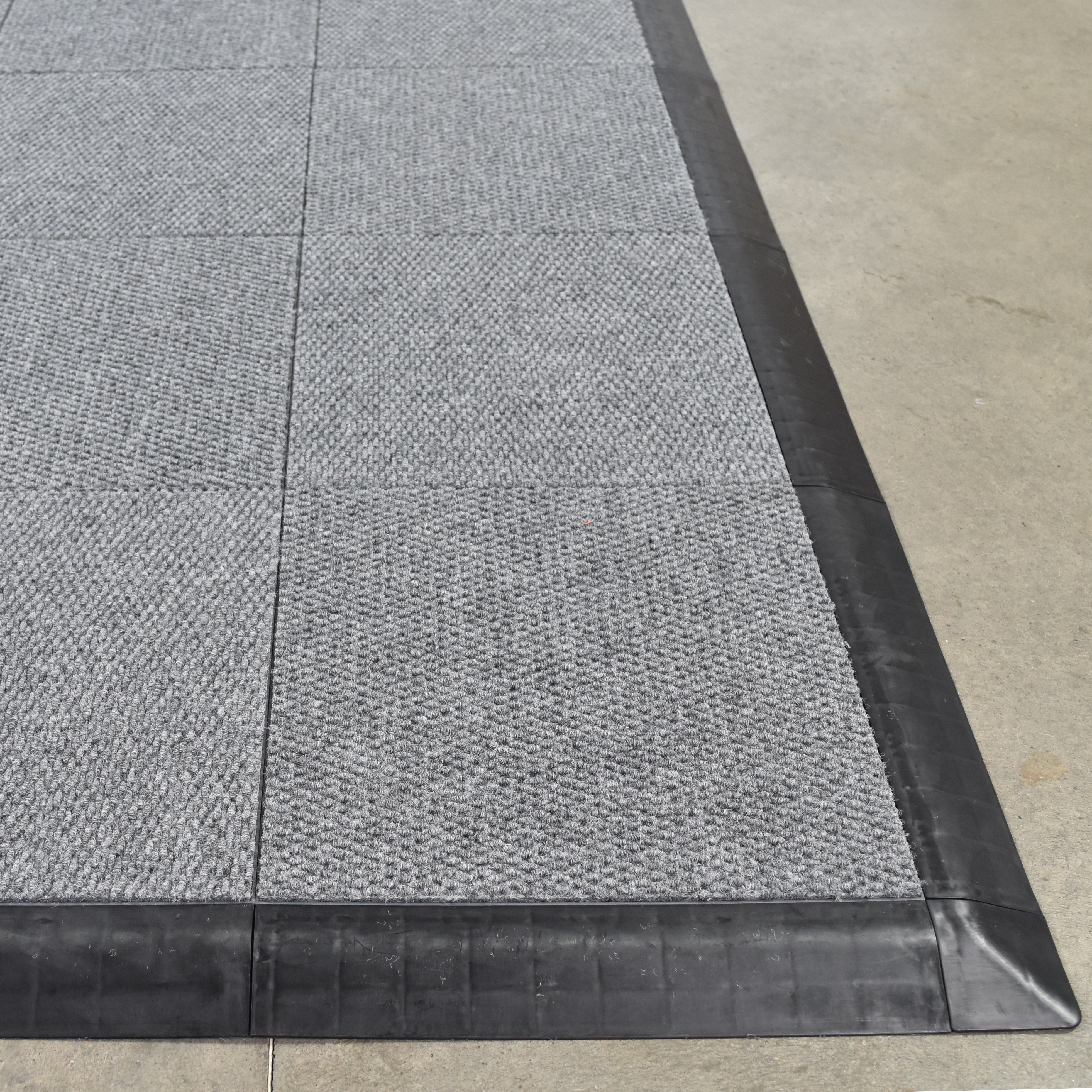 The Carpet Tiles Modular Squares feature a soft, comfortable feel but are also plenty durable. They provide a buffer against a cold subfloor, so they're ideal for laundry rooms, basements, and more.
The tiles create a floating floor system, thanks to their raised base. That design allows air and moisture to flow beneath the tiles.
A hook and loop system connects the tiles together, making for a glue-less installation.
5. PVC Plastic Interlocking Flooring
Designed to withstand the demands of outdoor installations, PVC plastic interlocking flooring is often used for decks, patios, rooftops, and pool surrounds.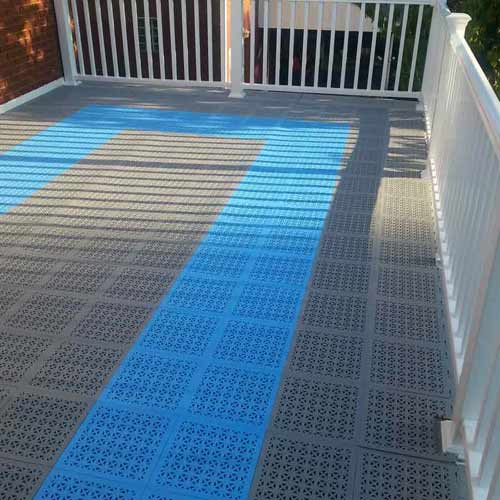 The StayLock Tile Perforated Colors is a highly durable tile that offers a 20-inch ASTM fall height rating. While the surface is non-slip to prevent falls, if a fall does occur, the tile offers valuable shock absorption that can help to minimize injuries.
The tiles are designed for outdoor use and feature perforations that let water drain away. The colors are UV stable for three to five years for an aesthetically pleasing installation.
The tiles are waterproof and resistant to oils and acids, and they can be installed on rooftops, in outdoor play areas, and more.
6. Garage Interlocking Tiles
Garage interlocking tiles are designed to not only be easy to install and durable, but to also be strong enough to withstand the weight of vehicles housed in the garage.
The Garage Floor Tile Diamond is made of virgin polypropylene, making the tiles supremely strong. They are rated for a 10,000-pound load and are ideal not only for garages, but also for trade shows and automotive showrooms.
The tiles feature a diamond tread pattern to maximize traction. That pattern also makes for rich detailing and a classic look.
Designed to be used mainly in indoor installations, these tiles feature a peg and loop connector system that makes for an easy installation.
7. Roof Deck Interlocking Tiles
Roof deck interlocking tiles feature heavy-duty construction for excellent durability. They're often used not only on roof decks, but also on other outdoor surfaces, like playgrounds.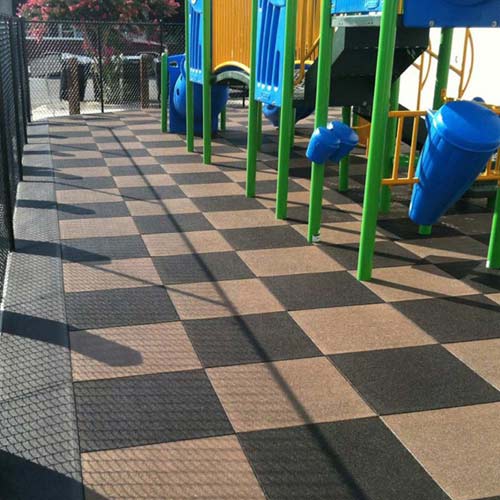 The Blue Sky Outdoor Interlocking Tile is a rubber tile that maximizes traction, whether it's wet or dry. If a fall does occur, the tile is fall height rated to help prevent injuries.
These tiles are designed for outdoor use, so they won't mold or mildew. Their underside design lets water flow beneath them.
8. Grappling Interlocking Mats
Interlocking mats designed for grappling have unique features, including excellent shock absorption and surfaces that help to prevent skin burns.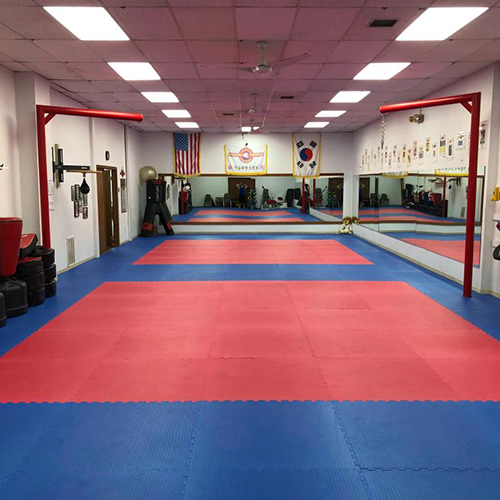 The Grappling MMA Mats are designed specifically for ground work and takedowns. They have a four-foot ASTM fall height rating, meaning they can help to prevent injuries that occur during grappling or competing.
The tiles have a tatami texture to help to prevent skin burns, and they're also waterproof for easy cleaning. The interlocks fit tightly together, helping to prevent the tiles from separating while in use.