Trade Show Floor Tiles - Portable Interlocking Flooring Options
By Kim Butler Created: July, 2017 - Modified: May, 2023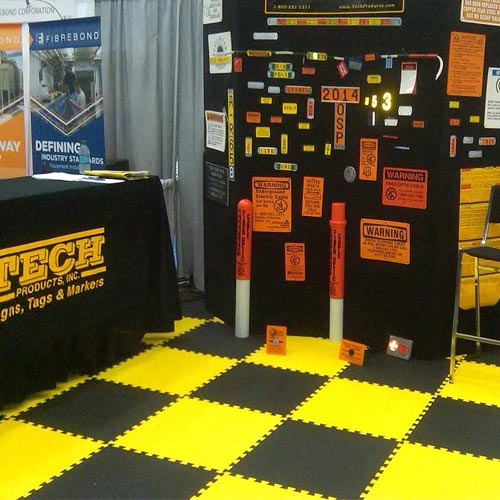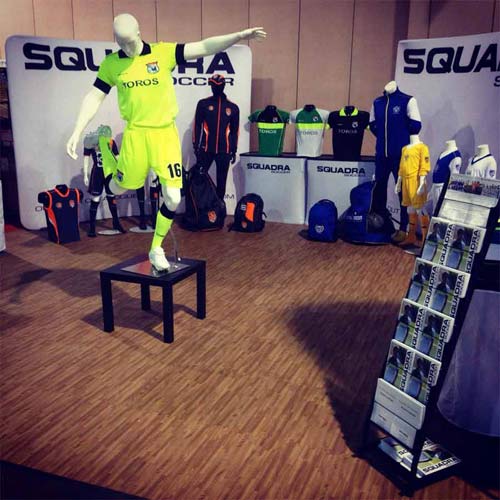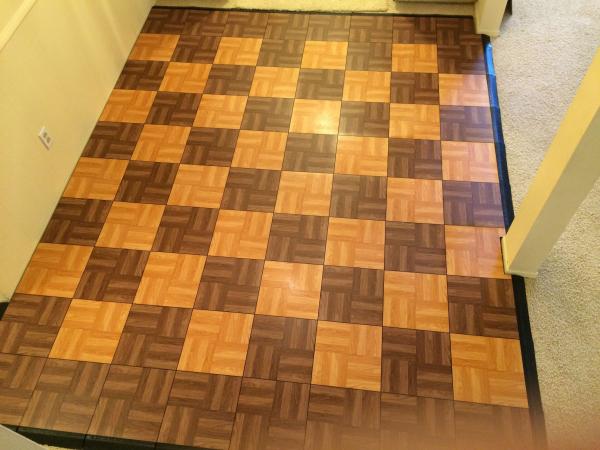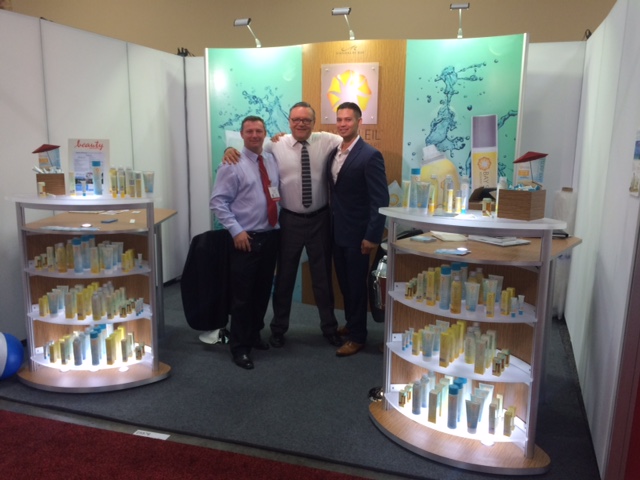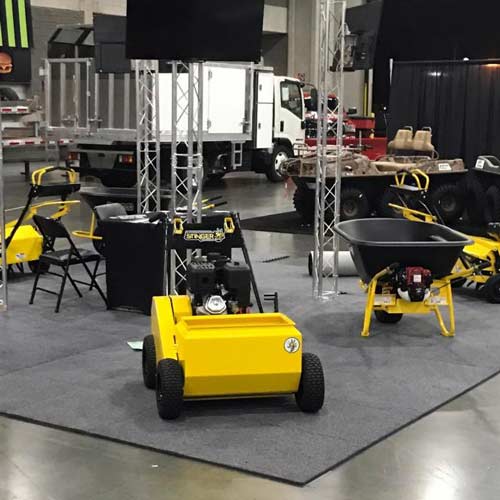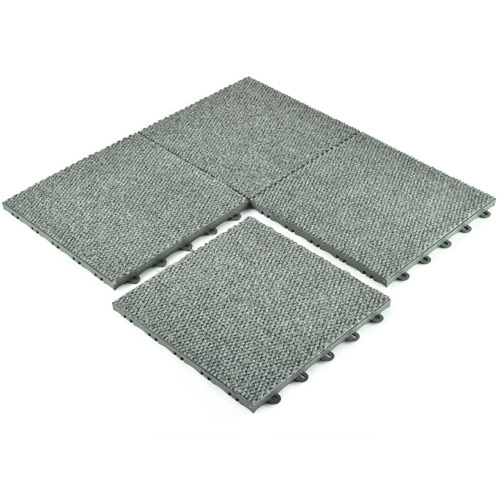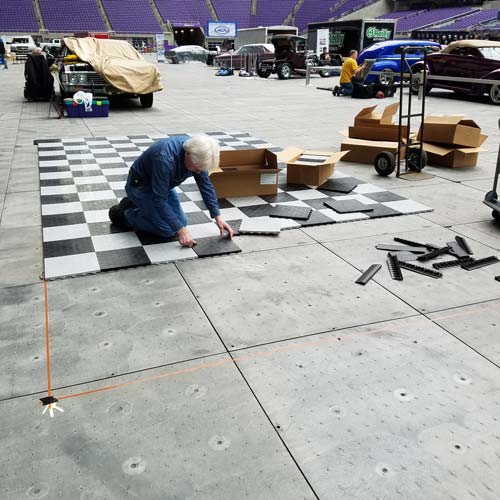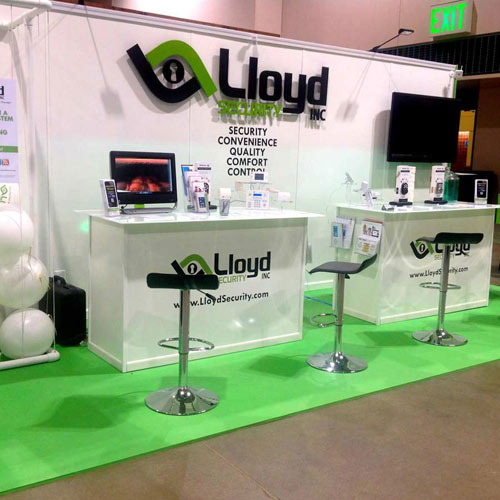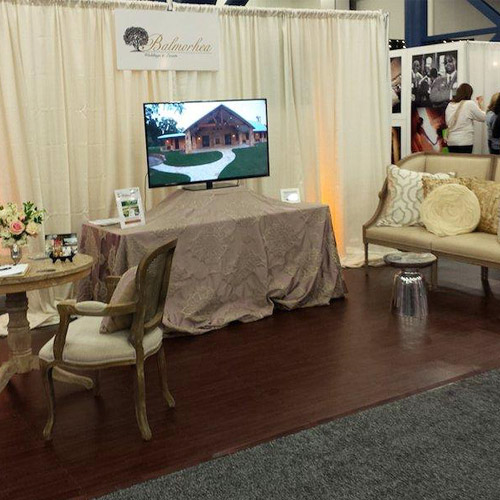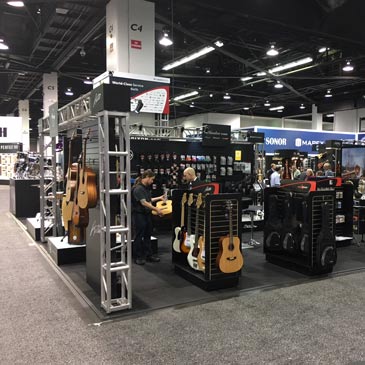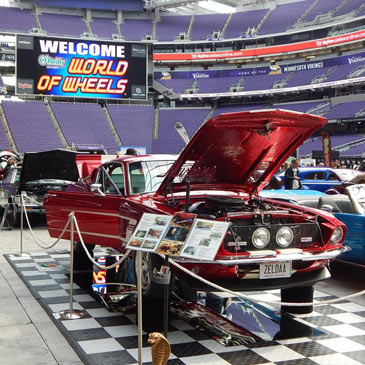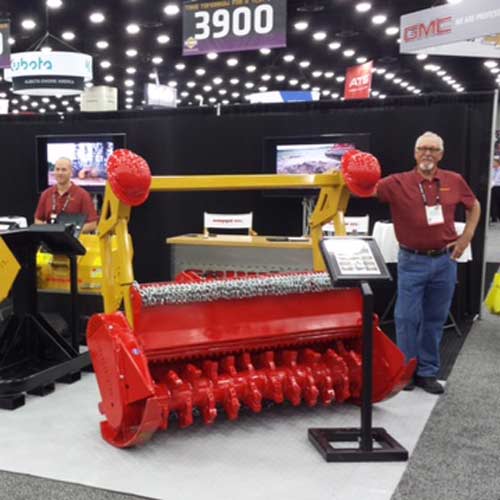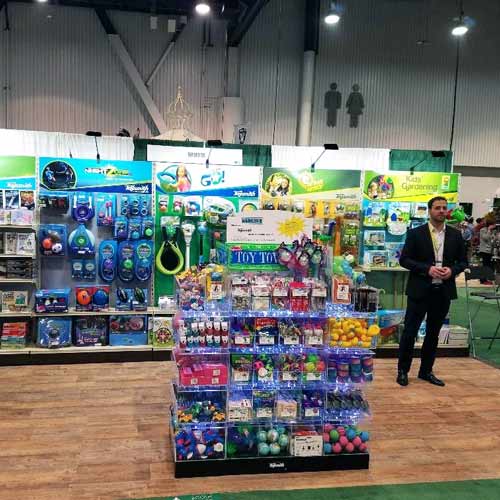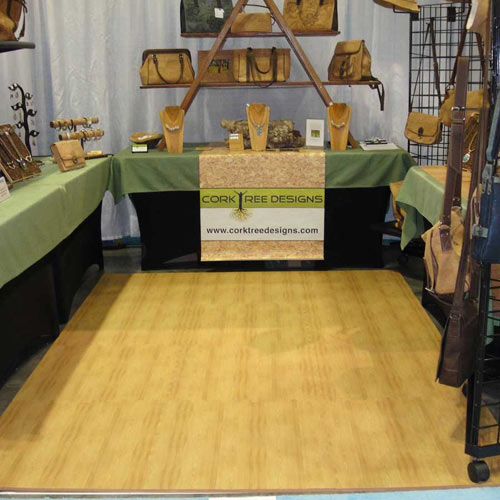 When designing a trade show booth, there are 3 main things to think about. First, you want to attract customers to your booth with an attractive, professional looking display. Second, you want the display to travel easily and be quick and easy to setup and teardown. Third, you want it to be a place that you, your staff and potential customers will be comfortable.
Start from the ground up in designing your booth. The majority of trade show locations have concrete floors - neither attractive nor comfortable. While some shows will allow you to rent carpeting, savvy trade show vendors know that by purchasing their own flooring, they increase their own and their customers' comfort. Plus, they save thousands over the cost of carpet rental. Two of the most popular choices for trade show flooring are plastic and foam modular floor tiles.
Both are relatively lightweight, affordable to ship and purchase, durable and comfortable, and easy to set up and take down. Some flooring retailers even sell cases so you can easily ship your flooring across the country. However, there are some differences between foam and plastic of which you should be aware.
If you want bright colors, EVA foam mats are the best choice. Whether plain foam, carpet topped foam tiles, or foam with a hardwood look, these cushy tiles provide comfort and unique style possibilities.
Foam Puzzle Tiles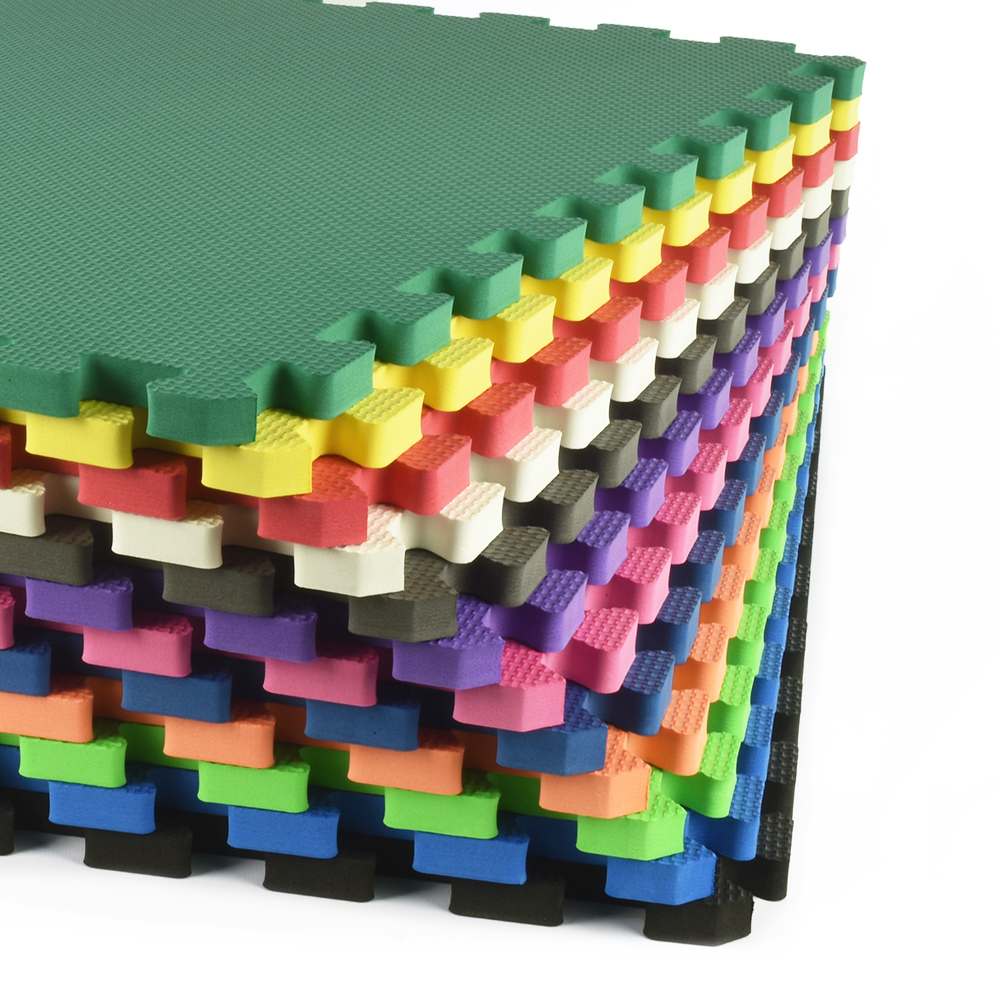 Foam Kids and Gym Mats Premium 5/8 Inch
come in 15 different colors. Mix and match colors to coordinate with the rest of your booth, and create an eye-catching display. These tiles are waterproof and stain resistant and feature a thatch-style surface finish. The puzzle-style universal interlock design offers the fastest and easiest interlock system available.
Each tile weighs just over a pound and comes with 2 border strips to create a finished edge. These mats are thicker and more durable than most mats found at major retailers and will stand up better to foot traffic in your booth, in addition to making standing on your feet all day much easier.
Carpet bonded Foam Tiles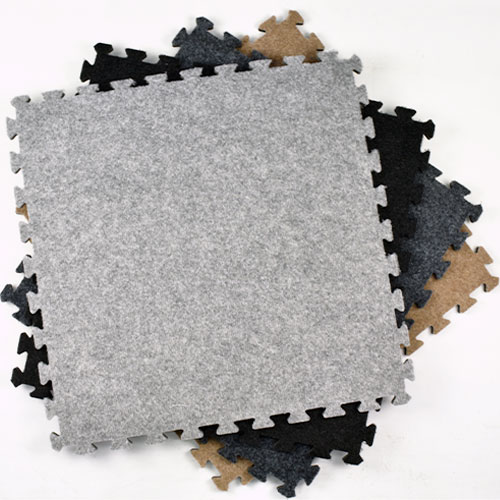 If you prefer the look of carpet, a popular trade show carpet is the
Royal Interlocking Carpet Tile
which features 12 mm (.47 inch) foam under a durable, long-lasting short hair carpet. Available in 4 colors, it is designed for years of use. Waterproof and stain resistant, the carpeted surface is tough enough to last under chairs and tables, and stands up to foot traffic at conventions and trade shows.
The tiles are 2x2 feet in diameter and weigh just 1.4 pounds apiece.
Greatmats customer Alex of Commack, NY, said in his online review, ''Instead of standing on the hard concrete for 8 hours a day, we had the padded carpet squares to save our feet and keep us energized.''
Gerard, of Arvada, Colo., said in his review, ''They made the trade show less tiring.''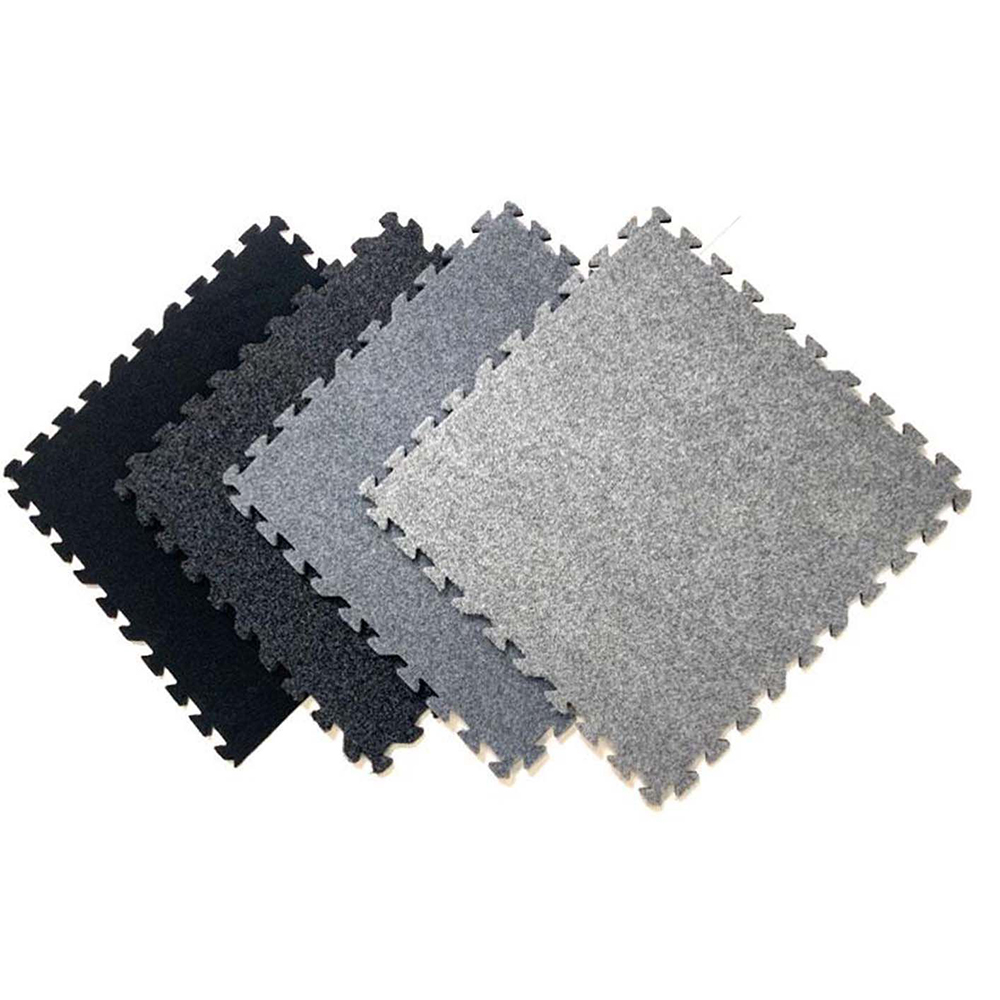 Comfort Carpet tiles
are 2x2 foot, 5/8 inch (.625 inch) thick and weigh just 1.2 pounds per tile. A beveled edge option is available. Available in six colors, they are also waterproof and odor proof.
Hardwood Look Foam Tiles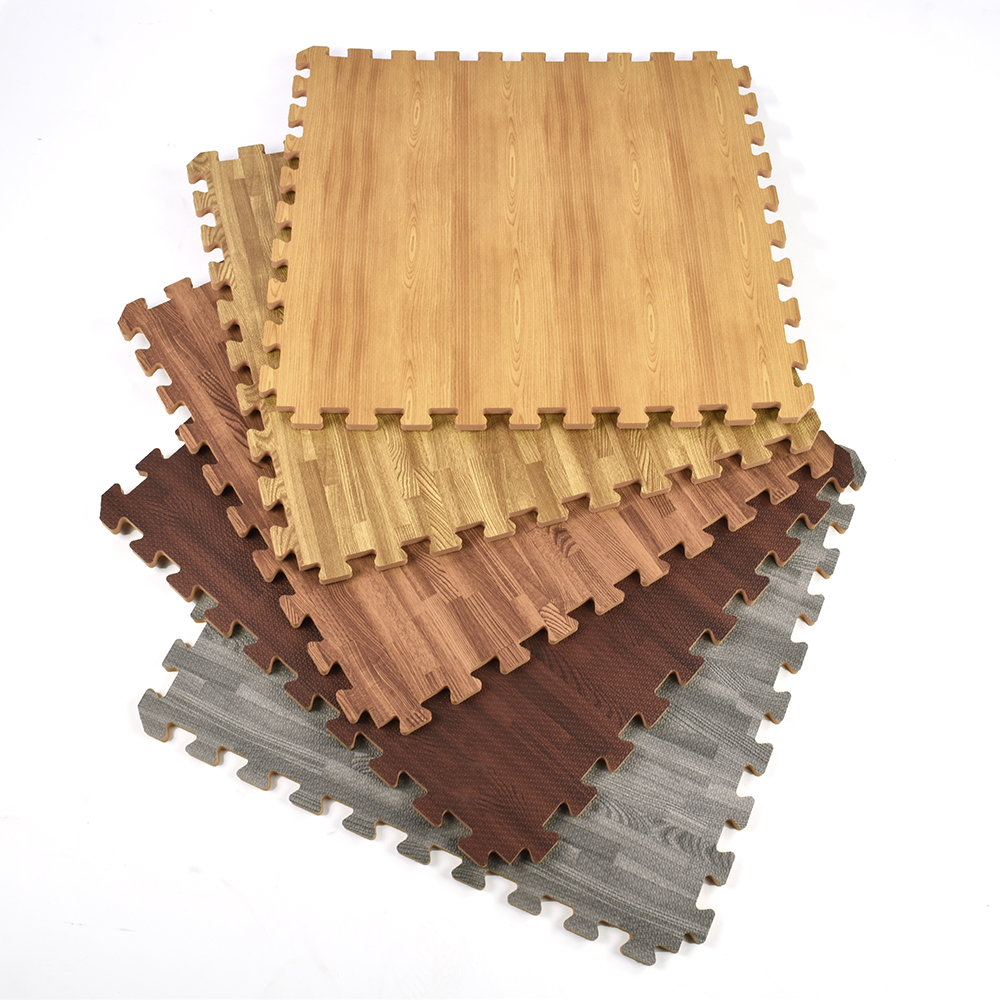 If you prefer a more natural look and want to go with a hardwood style, check out the
woodgrain reversible foam floor with 5 woodgrain finish options
for one side and a thatch design on the reverse side. Choose from standard, light or dark wood grain looks. Each tile includes two border strips.
Each tile is 2x2 feet in diameter, 1/2 inch thick and weighs just 1.2 pounds. Trade show professionals like the comfort provided when they stand all day for days in a row, as well as the the easy assembly and take down. The option of adding tiles as they expand their their display is just icing on the cake. They have received compliments from customers, and reported that other vendors expressed ''floor envy.''
Foam tiles win the comfort and lightweight comparisons, and quality brands will stand up to foot traffic. One down side of EVA foam is it indents under heavy objects and equipment and can get scuffed from moving furniture like chairs. If your booth includes heavy items or chairs, you should consider plastic tiles.
Woodgrain Plastic Floor Tiles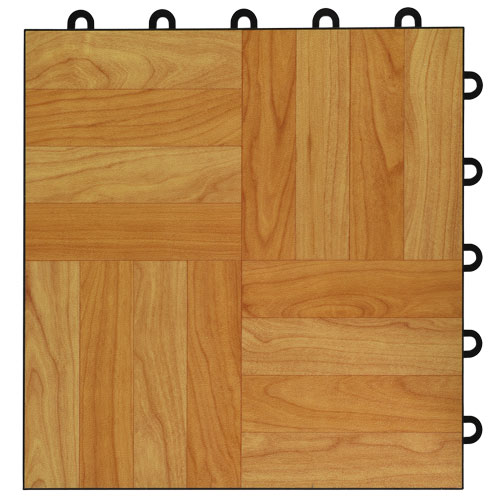 For plastic woodgrain,
Max Tile Raised Floor tiles
offer a rugged plastic base with durable vinyl surfaces that work well for multi purpose flooring including trade shows. Max Tiles are offered in 6 different wood grain designs in addition to black, white and stone. The scratch-resistant top holds up to foot traffic, moving chairs and more. Max Tiles come in 1x1 foot tiles, with a 5/8 inch thickness and weigh just over 2 pounds. Ramped border edges make your booth safe and provide a finished look. The tile connector pieces are designed for repeat installations, so your floor should last for years to come.
Single Color Plastic Floor Tiles
Polypropylene and PVC trade show flooring option include raised and flat bottomed tiles. They offer multiple surface textures or patterns as well, including coin, slate, orange peel, flat, bump, leather or diamond tops. Some are rated for loads of more than 20,000 pounds.
Artificial Turf Tiles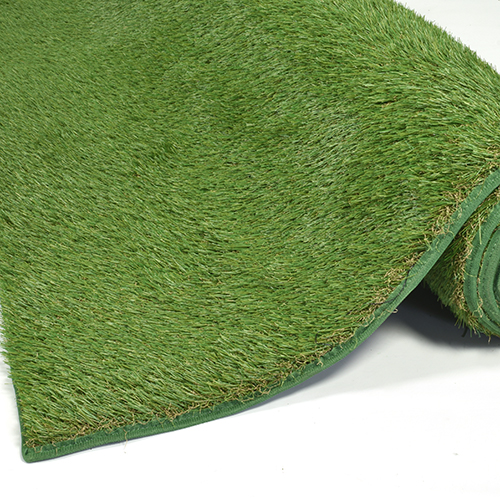 For trade show booths that require a look of nature, consider
Go Mat Artificial Grass Mat
. They provide a lush grass-like surface and easy installation. The interlocking turf tiles rest on a rubber base for comfort and durability.
Outdoor Trade Show Flooring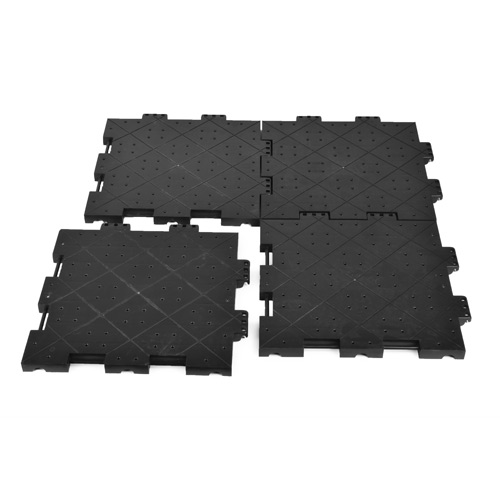 For outdoor event floors look for a durable, modular, hard plastic, snap-together tile system that can be installed over any outdoor surface including asphalt, gravel or grass. These outdoor event tiles should allow grass to grow underneath for limited periods of time and offer drainage holes.
Installation of this event flooring should be easy with interlocking tiles such as modular snap together flooring surfaces. Simply interlock or snap the tiles together and, after the show, easily pull the tiles apart for storage.
Greatmats offers
Portable Outdoor Floor Tiles that are 12x12 inches in size
and easily snap together for large scale installations. Depending on the type of outdoor event flooring you choose, it can be stacked on pallets or rolled up for easy transport and storage.
Many trade show flooring options also serve as strong flooring possibilities for dance, gym and playroom flooring.
Surface appearances range from a classic wood flooring to soft, low-profile carpeting to colorful foam or even anti-glare vinyl stage flooring looks to create the perfect fit for your decor.