How Long Does It Take To Install 20x20 Trade Show Booth Flooring?
By Paige Cerulli Created: October, 2022 - Modified: October, 2023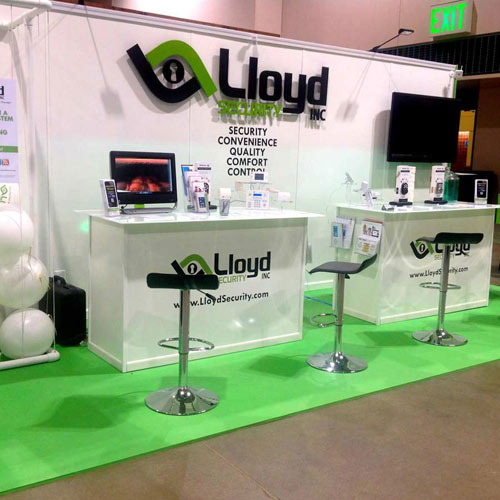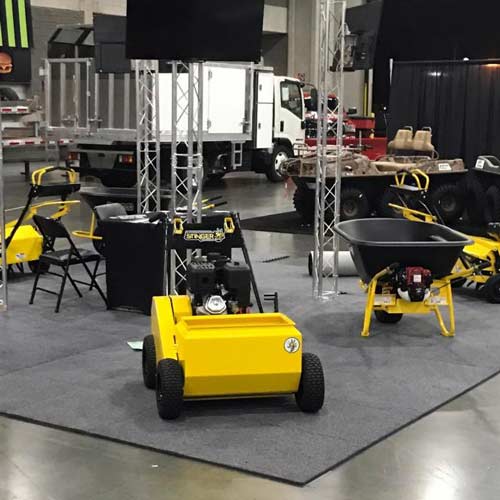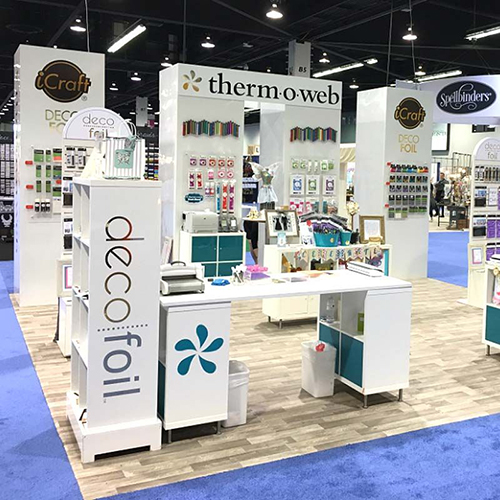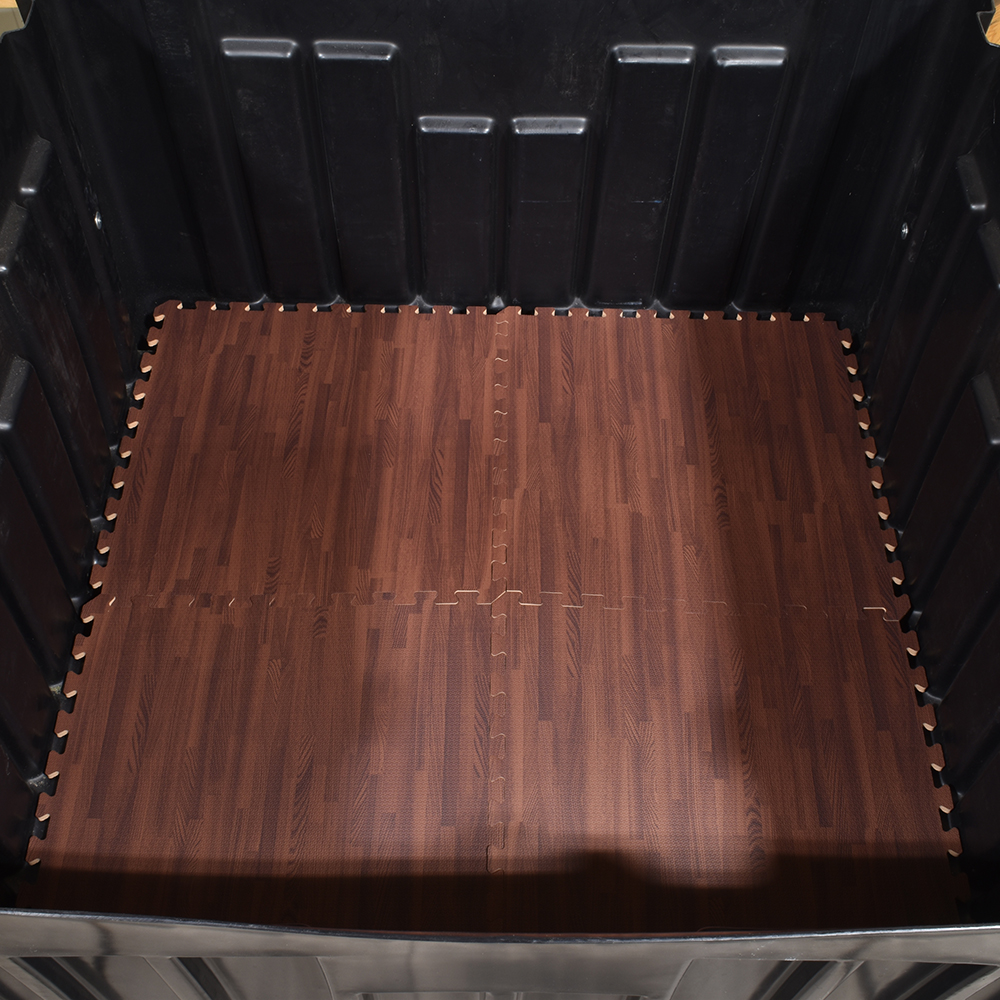 When you're traveling to a trade show, time is often of the essence. You're likely setting up a booth with limited staff, or even with temporary staff who you have hired locally and who aren't yet familiar with your setup. It's important to schedule enough time to set up your
trade show flooring
, and that's why we tested installation speed for ourselves.
20x20 Trade Show Booth Flooring Installations
We tested the time that it took to install a 10x10-foot area of five different 2x2-foot interlocking foam tiles. The same person installed each of the five products, and that person had no previous experience installing the products.
We found that time varied depending on each product, but even the most time-consuming test was still efficient.
Presuming that installing a 20x20 foot area of each product would take twice the time, you can see the results below:
Remember that these speeds reflect one person installing a product that they have never previously used. You can expect these times to decrease as you become more familiar with each product, as well as if you have multiple staff working to install the flooring.
Factors Affecting Trade Show Booth Installation Time
If you are shopping for trade show booth flooring, consider how the following factors can help you save time on the installation.
Start with the Right Pieces
If you know that you will need a floor for a 20x20 trade show booth, then start with the right flooring pieces before you even head to the show. This is easy when you choose a flooring kit designed for your business.
You can purchase trade show flooring in kits designed for a certain layout or size. You will receive the specific pieces that you need, including modular tiles and edge pieces, to create your display.
With the kit, you can create an island installation and you don't have to worry about sorting through excess pieces. There are no leftover pieces to put away or store after installing the floor, which can save you valuable time.
Avoid Patterns or Grains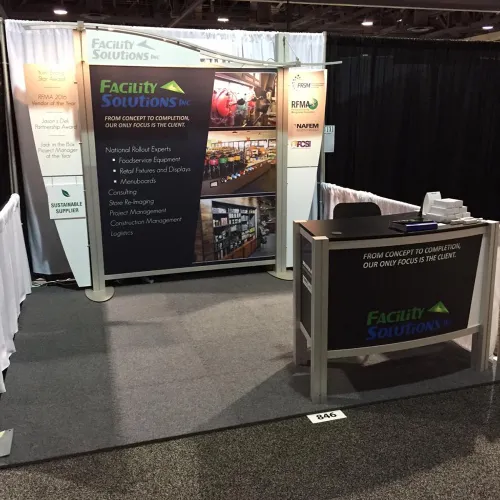 Think carefully about the type of design that you choose for your floor. If you choose tiles with a pattern, like a woodgrain pattern, then you will need to spend extra time orienting those tiles so that the pattern lines up as you install the floor.
The same is true of purchasing tiles in two different colors to create a checkerboard pattern, or another type of pattern. Sorting through your tiles and finding the specific colors that you need will add to your installation time, so you will need to decide if the end effect of your exhibition is worth that extra effort.
Choose a Piece with a Universal Interlock Design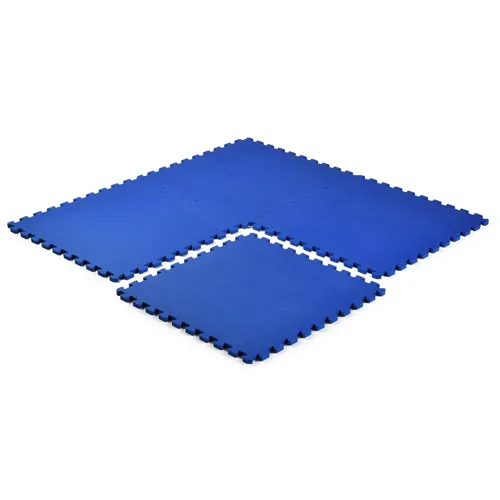 One major advantage of modern flooring tiles is that many of them feature a
universal interlock design
. Tiles with that design feature puzzle-style edge pieces that are cut so any edge of any tile will align with any edge of any other tile.
That design means you don't have to worry about how you align the tiles as you install them. It can save you installation time and allow you to move quickly through that process.
Tile Size
The size of the tiles that you purchase will also affect how quickly you can install the floor. Many of our trade show floor tiles are 2x2 feet for this reason.
While 1x1 foot tiles are ideal for smaller areas, a 2x2 foot tile covers more area more quickly and makes for a faster installation. There are fewer pieces to handle and press together, which can save you time.
Tile Storage
How you store your tiles will also affect your installation time. Investing in tile storage boxes that are easy to maneuver and open will speed up the process.
When you disassemble your tiles after a show, be sure to pack them away so that they are all facing the same direction. If you install the tiles in a certain order, then try to stack them so that they are already in that order.
Taking a little extra time when removing and storing your tiles can make it faster to install them during your next show.
Choosing Your Trade Show Flooring
As you shop for trade show flooring, it's important to consider not only how quickly you can install the tiles, but also which product is right for you. At Greatmats, we have many excellent ideas for trade show flooring products, including cheap products and more high-end products that can withstand heavy use.
Please contact Greatmats customer service if you have any questions. We are happy to help you determine which product is right for your needs.