What Is Universal Interlocking Flooring?
By Paige Cerulli Created: September, 2021 - Modified: February, 2023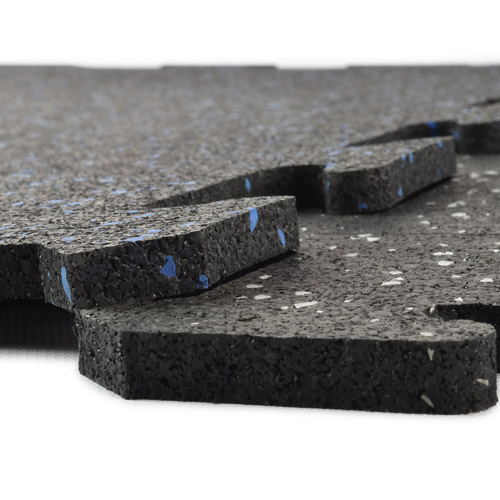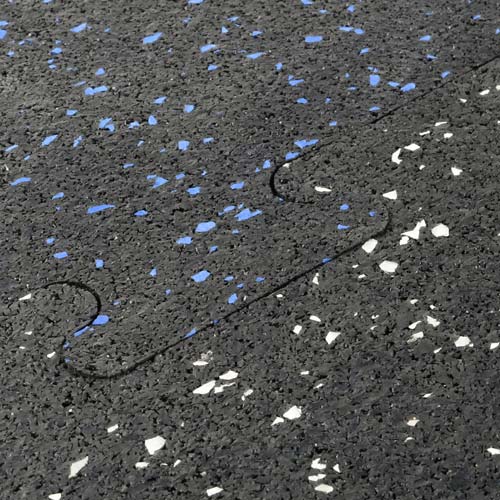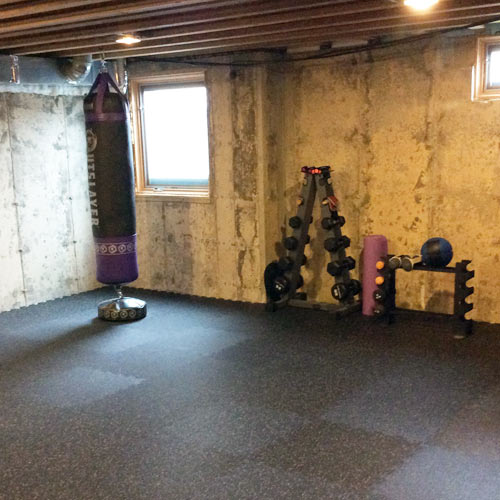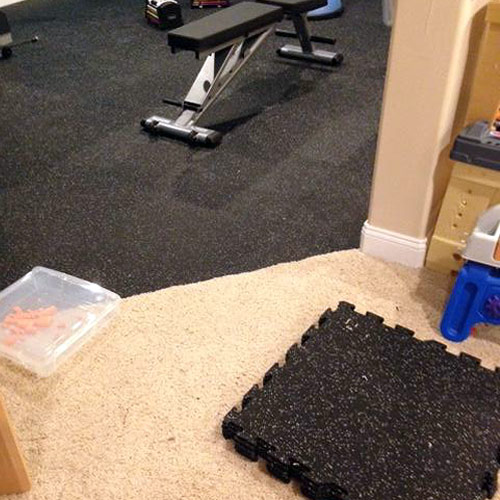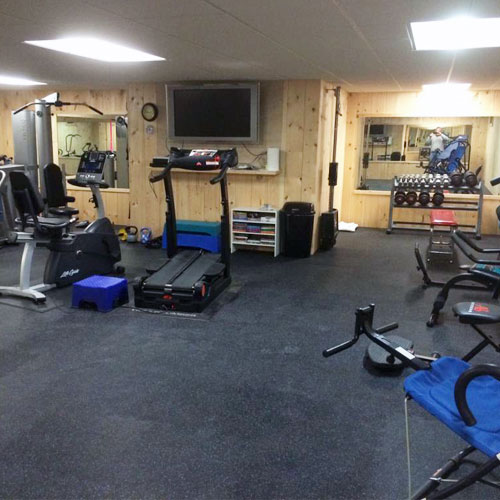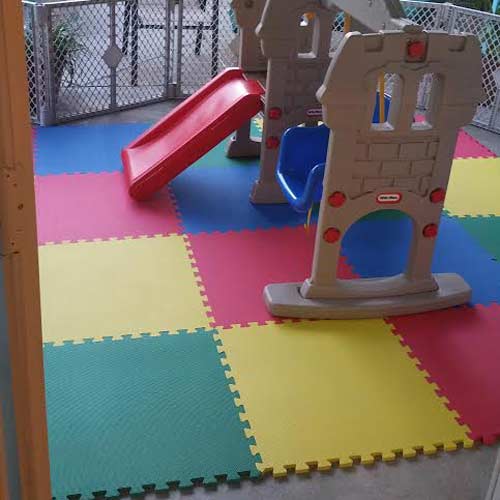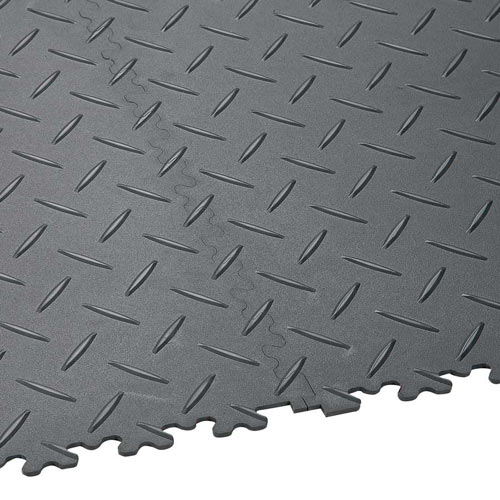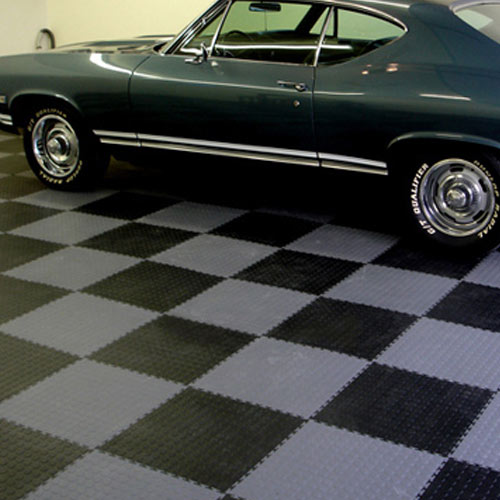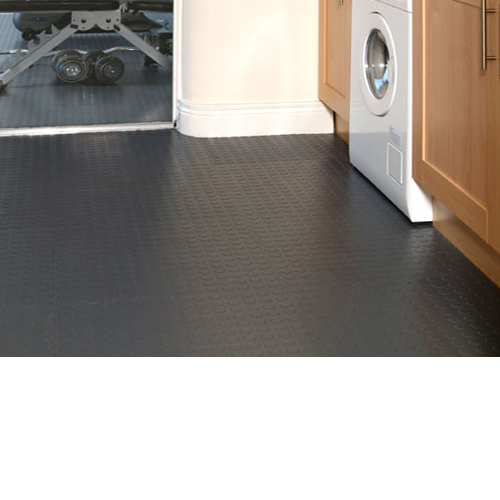 Interlocking flooring is designed to be easy to install, but some types of interlocking flooring are a little simpler than others. If you're looking for an easy DIY project, then consider universal interlocking flooring. We have a wide selection here at Greatmats.
What is Universal Interlocking Flooring?
Interlocking flooring connects in many different ways. Puzzle piece edged flooring fits together just like puzzle pieces, while some types of interlocking flooring have hidden locks and other connection devices.
All of these flooring types are designed to be easy to install and connect, and most require no adhesive.
However, some types of interlocking flooring require that you have the flooring tiles positioned in a certain way to make that connection. Rotating one of the tiles by 90 degrees can make them fit together - or it can prevent the tiles from connecting.
This means that you're limited in how you connect the tiles. You'll need to take the time to be sure that they're positioned appropriately to make those connections, and if the tiles have patterned finishes, this will limit your design options and how you choose to position those finishes.
Universal interlocking flooring is designed so you can connect the tiles together no matter what direction they're facing. This can save you time with installation and makes connecting the tiles easier.
If your tiles have woodgrain, carpet knap or patterned finishes, you can choose exactly how you want to position them for the best overall aesthetic. Many of these tiles can even be reversed, thanks to their universal interlocking design, meaning you can get more use out of them.
Top Universal Interlocking Flooring Products
If you're looking for a universal interlocking flooring product, you'll have plenty of choices at Greatmats, including vinyl, PVC, and even carpet tiles. Below are some of our most popular products.
Foam Tiles Wood Grain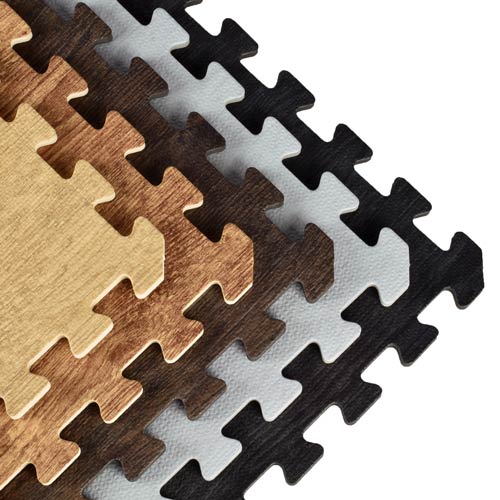 Our Foam Tiles Wood Grain combine the cushion and comfort of foam with an eye-catching wood grain finish. They're waterproof and free of lead and latex, so they're safe for use in a home basement or other space where your kids will play.
These tiles measure 2x2 feet, allowing them to quickly cover large spaces. They're lightweight for an easy installation, and they can be removed and reinstalled again if needed.
Border strips are included with every tile, creating a clean, finished edge against your walls or making for a beautiful island installation. You can also easily trim these tiles to fit around obstacles or within the space available.
While they can be connected in any direction, you'll want to pay attention to the wood grain pattern to get your desired look.
Royal Interlocking Carpet Tile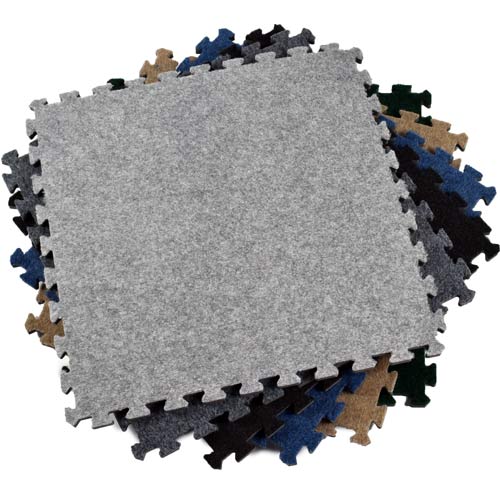 With the Royal Interlocking Carpet Tile, you'll get the look and feel of carpet paired with a foam backing for extra comfort. These tiles offer anti-fatigue and insulation properties that closely resemble what you'd get with a traditional carpet installation.
The tiles are waterproof, odor proof and stain resistant, so they're ideal for basements, trade show booths, and more. You can place them directly on concrete, wood, or tile, and remove them as needed.
Installation is easy, with no adhesive required. The tiles are designed for a snug fit and a connection that won't pull apart during use.
Each tile includes two border strips. They're lightweight and easily portable.
These tiles are available in a selection of beautiful colors, so you can mix and match to create your ideal design.
Again, these tiles CAN connect in any direction. However, there is a directional arrow embossed on the underside of the tile to help you keep all of the knap facing the same way.
Interlocking Rubber Floor Tiles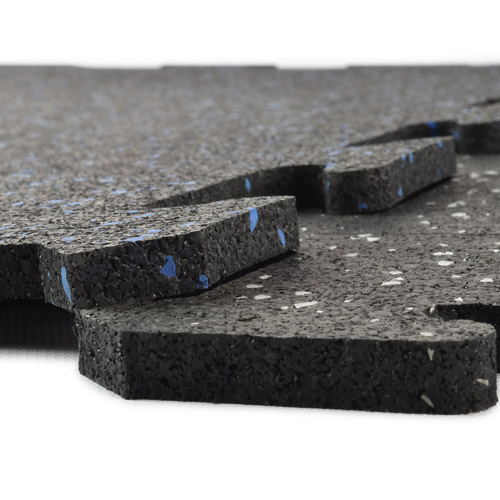 Our Interlocking Rubber Floor Tiles are an ideal choice for gyms and weight rooms. They're 8 mm thick, making them highly durable, and capable of supporting the weight of machines and free weights.
These tiles have a non-slip surface for safety, and they're made right here in the USA. Weighing just a little more than seven pounds each, they're easy to carry and install on your own.
You can dry lay these tiles on a flat floor with no need for adhesive. The tiles are available in three color fleck options, so you can choose the specific look that you want for your gym.
With these tiles, you get the same look no matter which way they are installed.
SupraTile 4.5 mm Diamond Pattern
The SupraTile 4.5 mm Diamond Pattern tile features solid PVC construction. This plastic tile is designed for garage floors, basements, and automotive spaces.
The tile is resistant to oil, chemicals, mold, and mildew. It's warm and comfortable underfoot, and can quickly convert a cold garage into a practical workspace.
You can install this tile over old and uneven subfloors, and it's easy to remove again in the future. Choose from a variety of color and texture options for the style that best suits your space.
Coin Top Home Floor Tile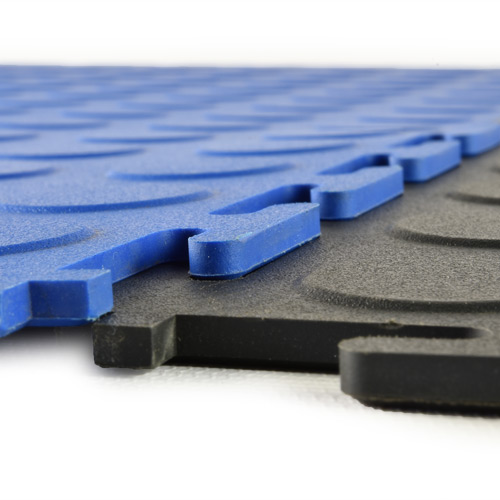 The Coin Top Home Floor Tile is a versatile PVC tile suitable for use in garages, warehouses, and more. It resists oil, gas, and most solvents and caustics, and it's unaffected by heat, cold, and humidity.
This versatile tile features an easy interlocking installation and a coin top surface that maximizes traction. There's no adhesive needed for installation, and this tile resists bacteria, mold, and mildew.
It's a practical choice for many applications where you're looking for durable flooring.