What To Look For In Mats For Ground Fighting
By Paige Cerulli Created: July, 2022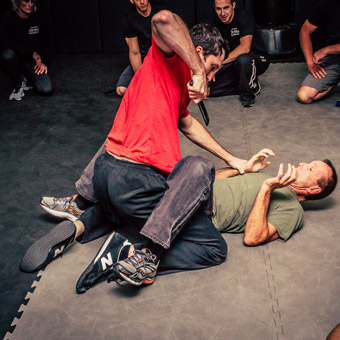 The key to safely practicing ground fighting techniques lies in the flooring that you choose. Whether you're looking for flooring for home use or for your commercial martial arts studio, it's important to invest in a quality product with the features needed to help keep athletes safe.
Qualities to Look for in Mats for Ground Fighting
An ideal mat for ground work and ground fighting should have a combination of several essential features.
Fall Protection
Your mats need to offer enough shock absorption to protect athletes during takedowns. That shock absorption helps to reduce impacts to the body, preventing potential injuries in turn.
At the same time, the mat also needs to be firm enough to keep athletes from sinking into the surface. That firmness is essential for standing work, spins, and leaps common in combat sports.
Skin Protection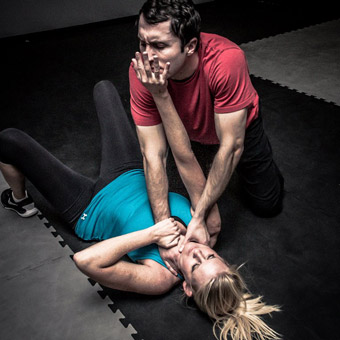 While your mats need to help absorb the impact of a fall, they also need to protect athletes' skin when those athletes make contact with the mats. Skin burns are common and painful when you're working with a traditional flooring surface.
Instead, the best martial arts mats feature no-burn surfaces that help to protect athletes' skin. These types of surfaces contribute to takedown and pin safety, so athletes can focus on ground games and training instead of on preventing skin burns.
Tight-Fitting Systems
When you're working with interlocking style mat systems, you'll need to choose mats that fit together tightly. Any gap in the seams could allow a toe or finger to get stuck in between the mats, leading to an injury.
Instead, look for mats that have tight-fitting, seams, seams that are covered, or a design that has no seams.
6 Ground Fighting Mats for Sale
At Greatmats, we have a wide variety of ground fighting mats for sale, suitable for both commercial and residential applications.
Our commercial mats are ideal for any martial arts studio, including your training and competition needs.
1. Grappling MMA Mats
The Grappling MMA Mats are suitable for Brazilian Jiu Jitsu, mixed martial arts, and more. They are designed for ground work and takedowns, and their no skin burn tatami texture surface helps to keep athletes safe.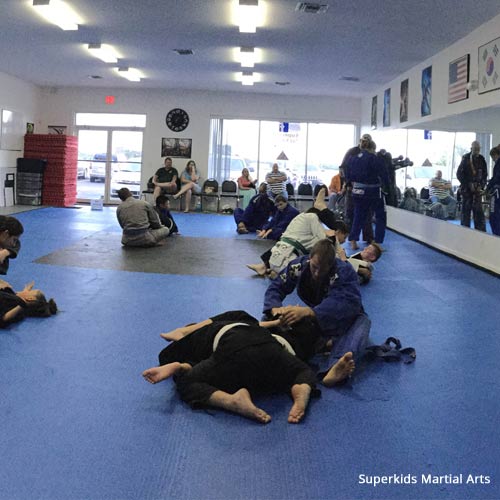 The mats feature excellent shock absorption and a four-foot ASTM fall height rating, but they are also firm enough to support standing martial arts. They are waterproof and easy to clean.
The mats feature tight-fitting interlocks, so they won't separate or gap while in use. They're double-colored and reversible, allowing for plenty of design options.
2. Judo Jiu Jitsu Mats Interlocking
The Judo Jiu Jitsu Mats Interlocking are an ideal choice for Judo, BJJ, and martial arts training.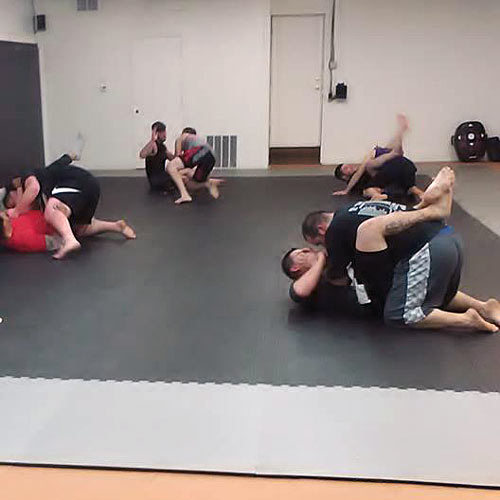 They feature a no-skin burn tatami top texture that's paired with a firm EVA foam that won't sink in at the seams. The tiles are waterproof and easy to clean and disinfect, and the tiles are double-sided and double-colored.
The mats are two inches thick, so they provide plenty of cushioning that's appropriate for ground work and grappling. The closed cell EVA foam offers enough shock absorption for both child and adult students.
3. Roll Out Mats
With the Roll Out Mats, it's easy to add extra shock absorption and protection to a section of your studio before training. These mats are portable and roll up for convenient storage when not in use.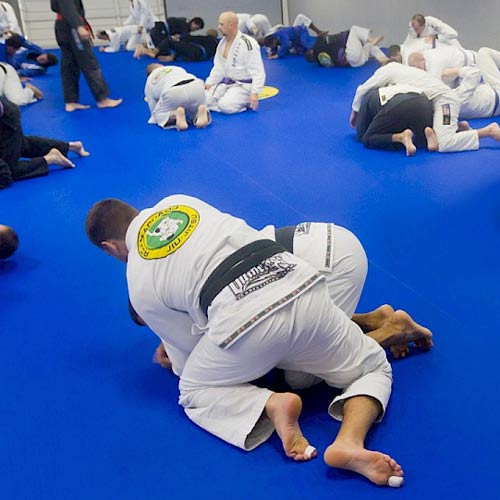 They are available in a tatami surface that's ideal for MMA and grappling arts. The two-inch cross linked polyethylene foam offers shock absorption, and the mats are ASTM impact rated so you can quickly add extra protection to your studio.
At Greatmats, we also have several products that are ideal for home use, whether your kids are wrestling or you're training in Judo or Aikido.
4. Gym Mats
These school quality Gym Mats fold up for easy storage and transport, so you can lay them down before training and then pack them away when not in use.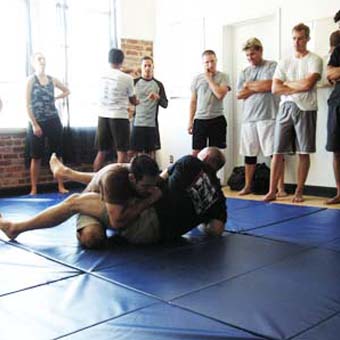 The mats feature a high rebond foam core for extra cushion and shock absorption, so they can support everything from tumbling to home wrestling and martial arts.
The mats feature durable 18-ounce vinyl covers and double stitched seams for strength. Hook and loop connectors on all four sides mean you can connect multiple mats together to make a floor size that's just right for your needs.
5. Roll Out Wrestling MMA Mats
The Roll Out Wrestling MMA Mats are ideal for martial arts, Judo, MMA, and more.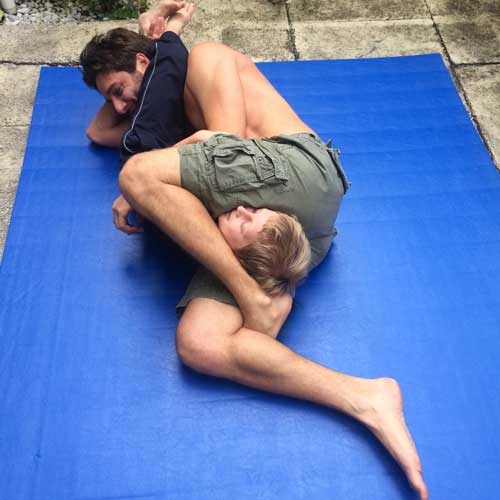 They feature 1.25 inches of foam for extra protection, and each mat offers 50 square feet of coverage.
The mats are convenient and easy to use, and you can lay them on top of a hard, flat surface. You can also tape multiple mats together to create a single surface.
6. Home BJJ Mats
The Home BJJ Mats are flexible yet durable foam tiles ideal for grappling.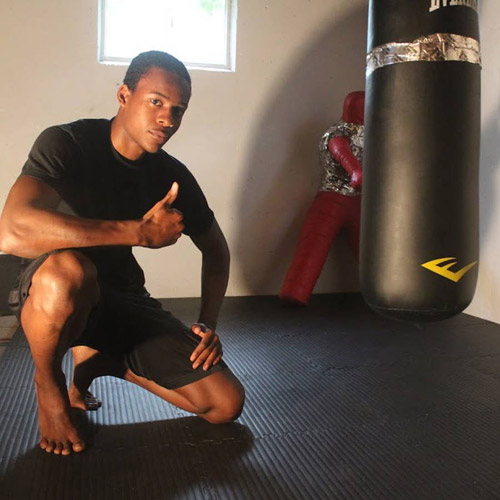 These waterproof tiles feature a no skin-burn tatami texture to help keep athletes safe and comfortable.
While the tiles add cushion, they are also firm enough to support stand-up arts. They are double colored and double sided, which allows for plenty of design options.
Their interlocking sides fit together tightly, so they won't separate during use. The tiles also include border strips, so you can install them with clean, finished edges.