Flooring & Mat Options for Ninja Warrior Training Courses
By Paige Cerulli Created: March, 2023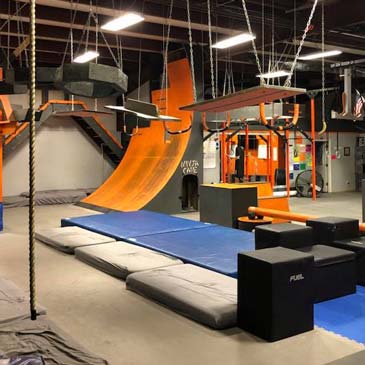 Athlete safety is a top priority when creating American Ninja Warrior courses. One of the best ways to help keep athletes safe is to invest in quality Ninja Warrior mats. We have several top-quality mats at Greatmats that offer all of the features you want for your home or commercial Ninja Warrior course, including shock absorption, traction, durability, and ease of installation.
Take it From An Industry Expert
Jon Taylor
, owner of Republic Warrior Sports in Republic, Missouri, found that Greamats products were ideal in helping to keep American Ninja Warrior athletes safe. A certified trainer and former body builder, Taylor is also a certified P90X and Insanity trainer and a Level 2 Parkour trainer.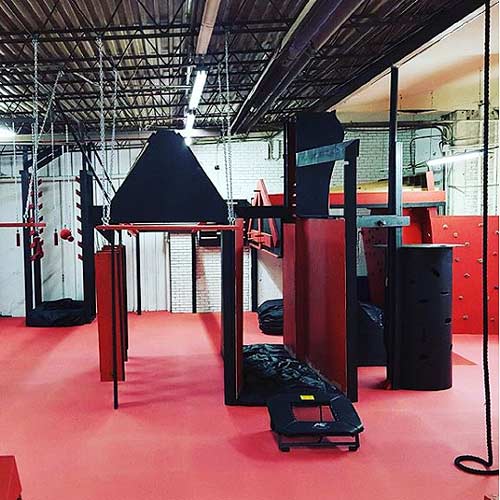 Taylor had used Greatmats products when he owned Bolivar Warrior Sports. Taylor chose the
Pro Taekwondo Martial Arts Mats
for Bolivar Warrior Sports. The mats are cushioned for safety with EVA foam and feature a thatch texture on both sides for scuff resistance. "I was happy with them from that location (Bolivar) and the pricing/selection options at Greatmats was great," says Taylor.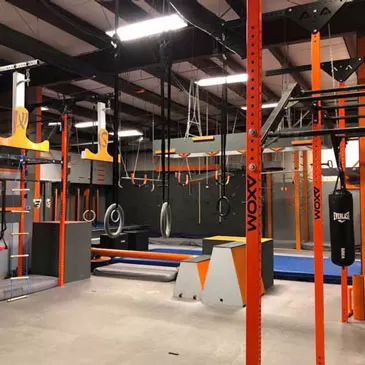 To equip Republic Warrior Sports, Taylor opted for a slightly thicker and more dense flooring, choosing the
Martial Arts Karate Mats
. These one-inch-thick mats feature a high-density EVA foam material that's both supportive of athletes and that can help to absorb shock. "It is the base layer of our facility so I wanted it to be pretty thick," explains Taylor. "I wanted something with cushion, of course, but also wanted something that would provide good traction for obstacles and fitness classes and could stand up to a lot of traffic."
Top Ninja Warrior Mats
Whether you're creating a professional course at your commercial gym or want to create a training course at home for your kids, consider these top mat options.
For Shock Absorption - Cheerleading Mats Poly Flexible Roll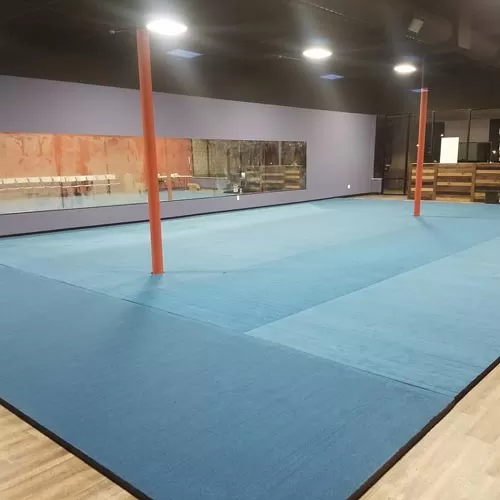 The Cheerleading Mats Poly Flexible Roll is an excellent way to add shock absorption to your Ninja Warrior course. This mat features a needle punch carpet top that's highly durable. The carpet top is bonded to the foam of the mat, and it features slits across the width of the backing to allow the mat to be rolled up tightly.
The mat's two-inch-thick foam offers excellent shock absorption and cushion, but it's still firm enough to support athletes running and jumping on the surface, including for gymnastics use. The mat features a three-year warranty and can be rolled up for easy storage when not in use.
Great For Jumps & Spins - Martial Arts Karate Mat Premium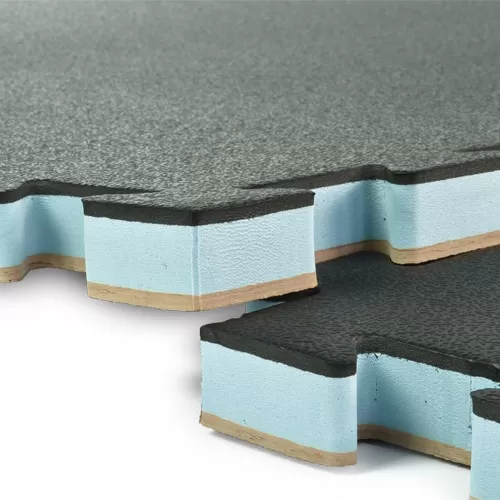 The Martial Arts Karate Mat Premium features a high density EVA foam that offers valuable shock absorption, but that is firm enough for spins and jumps. The leather surface is durable enough to withstand shoe traffic, and the tile is waterproof and easy to clean, making it ideal for commercial spaces.
Measuring 40x40 inches, this large mat can quickly cover lots of floor space. The tiles are double-sided and double-colored, giving you plenty of design options. Each tile also includes four border strips, and the interlocking design makes for a speedy installation. You can even remove and replace tiles if they become worn.
4 ft Fall Height Rating - Grappling MMA Mats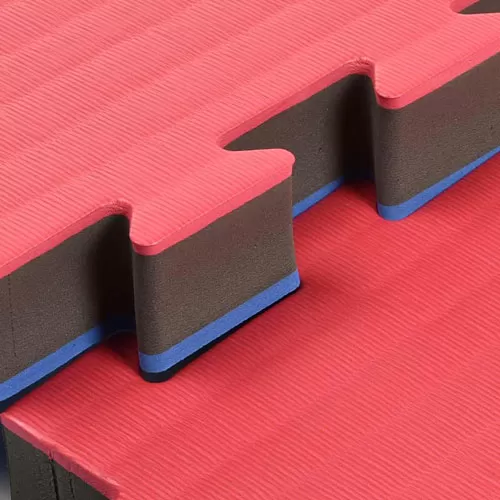 The Grappling MMA Mats feature a 4-foot ASTM fall height rating, helping to keep athletes safe in the event of a crash or fall. The mats feature a tatami texture that won't burn skin, and while the mats add cushion to a space, they're firm enough to support walking and running.
These mats are waterproof and easy to clean. They're also reversible and double-colored, so you can create patterns and designs in your floor. Each mat features four border pieces, and you can dry lay the mats to allow for future removal as needed.
For Home Practice - 1.5'' Thick Home BJJ Mats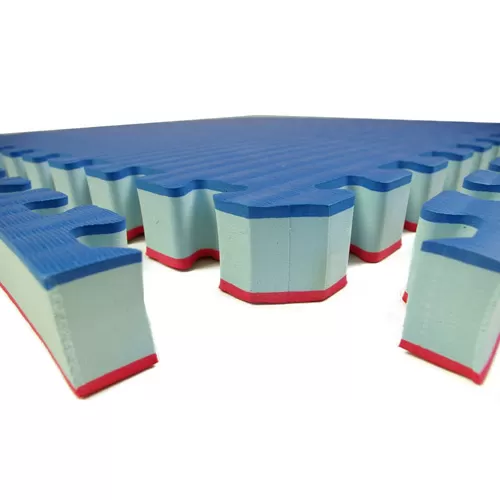 If you'll be creating a course at home, the Home BJJ Mats may be ideal for your needs, and they're available at a cheaper price than many of the commercial products. These mats are 1.5 inches thick, so they still offer plenty of cushion and shock absorption for your home obstacle course. They have the same no skin-burn tatami texture that the Grappling MMA Mats offer, and they're double-colored and double-sided, too.
These mats feature puzzle-style interlocks for easy dry lay installation and removal. They're sized to be easy to store, too.
2'' Portable Roll Out Mats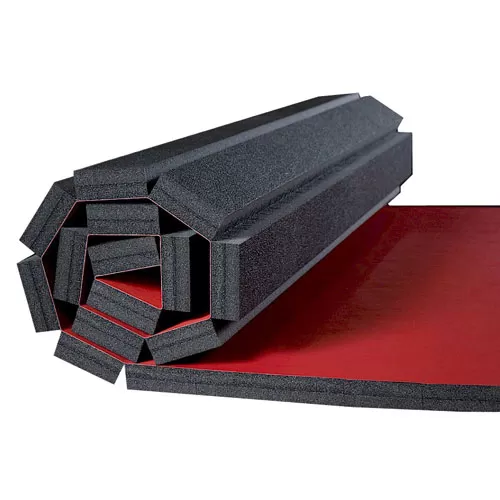 The Roll Out Mats allow you to quickly and easily add protection to an area within your space. Once your practice or competition is done, you can roll up the mats for easy removal and storage. Two-inch-thick crosslinked polyethylene foam offers plenty of shock absorption, and the mat is ASTM impact rated. It's durable enough to withstand shoes and boots, and is available in a smooth or tatami surface texture.
You can even order this mat with custom graphics to reflect your gym or business. The mat is backed by a five-year manufacturer warranty.
Additional Products to Pair with Ninja Warrior Mats
Purchasing Ninja Warrior Mats is just the first step in ensuring your space is safe for a competition or training.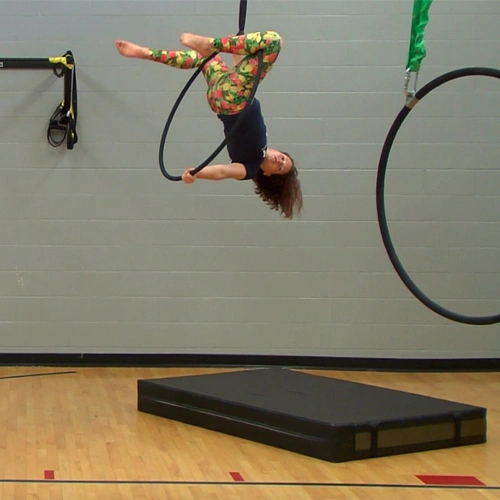 Crash mats are available in multiple thicknesses and can add extra cushion and shock absorption to an area where you know that athletes will fall or tumble from height or at speed. You can position these mats underneath climbing walls, balance beams, or other obstacles and equipment that carry higher risk.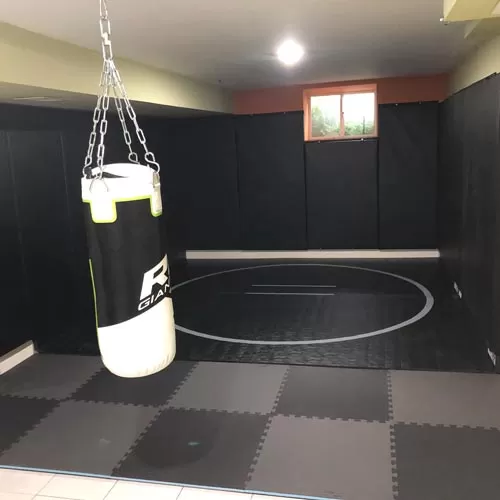 Gym wall padding is also an excellent investment. By padding your gym walls, doors, and poles, you can help to minimize injuries resulting from a collision.