Ninja Obstacle Course Race Mats Testimonial - Republic Warrior Sports
By Brett Hart Created: October, 2019 - Modified: December, 2022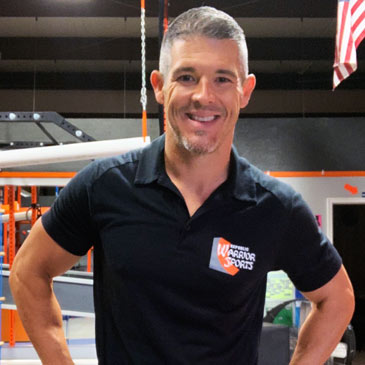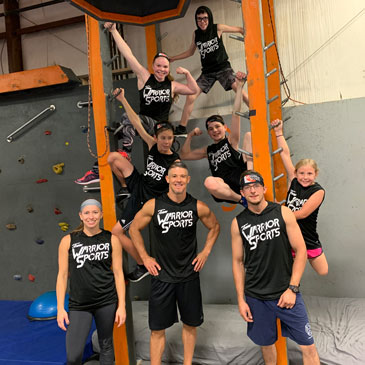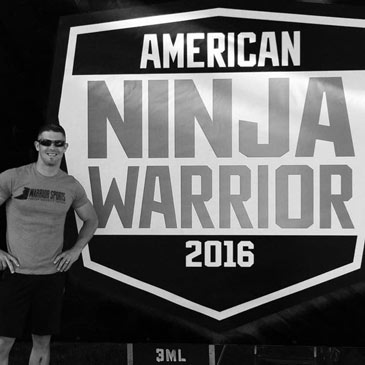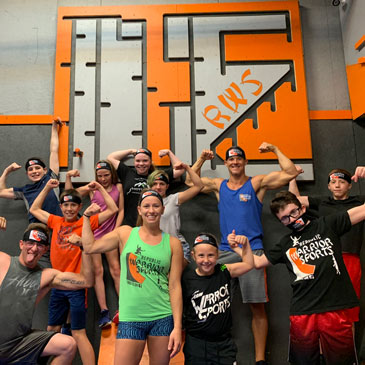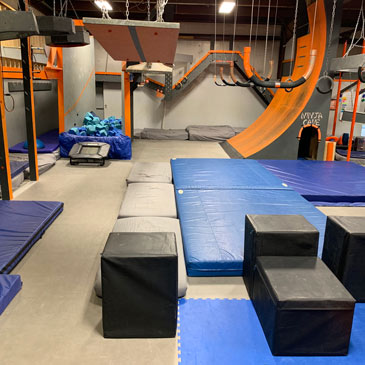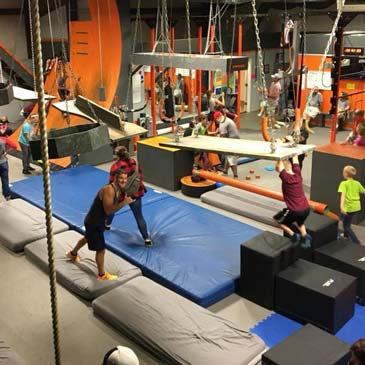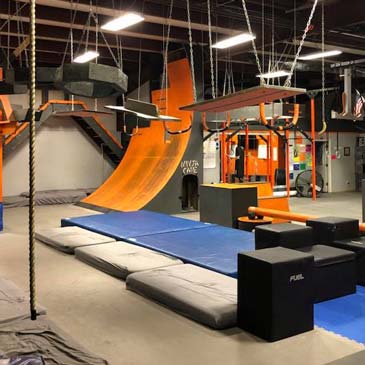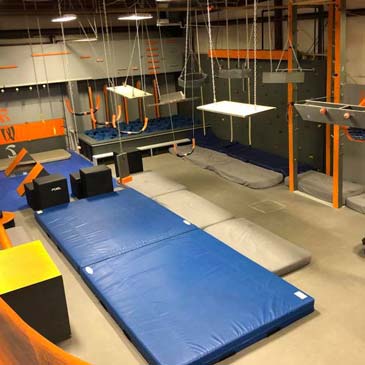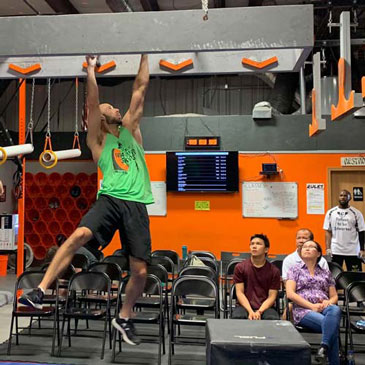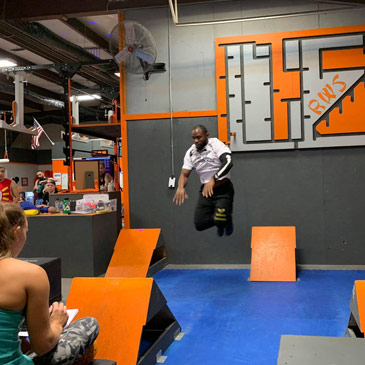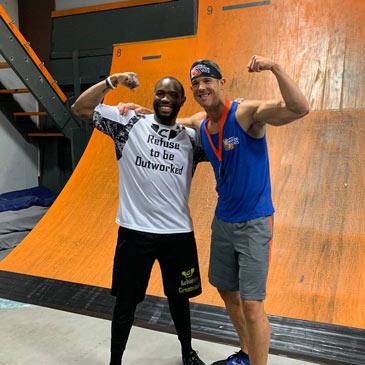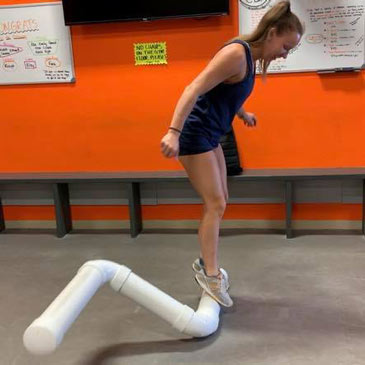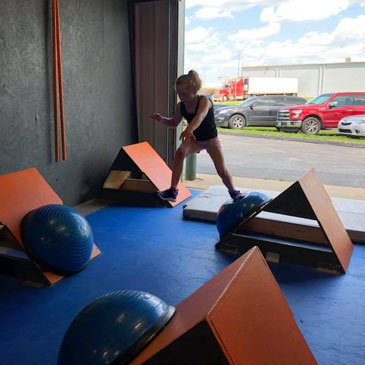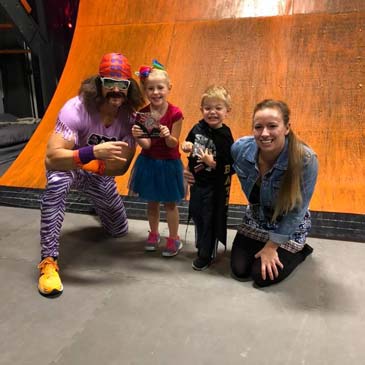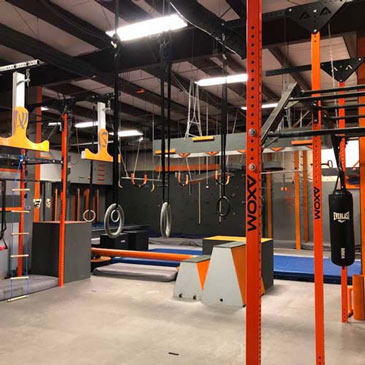 Known for its American Ninja Warrior athletes,
Republic Warrior Sports
in Republic, Missouri, is run by owner Jon Taylor, manager Kim James and personal trainer Sean Saunders, who all competed in the televised sporting event in Oklahoma City in 2016 - the same year Taylor opened the gym.
Since then, Taylor employed 2018 ANW Indianapolis and 2019 ANW Oklahoma City competitor Madelynn McNeal. In addition to preparing athletes for American Ninja Warrior, Republic Warrior sports is also an area and regional qualifier gym for the Ultimate Ninja Athletes Association Ninja Warrior competition league, area qualifier for the Athlete Warrior games and a founding gym for the Central States Ninja Association.
A National Academy of Sports Medicine (NASM) certified trainer of 10 years and former bodybuilder, Taylor is also a certified P90X and Insanity trainer and Level 2 Parkour trainer, among other things.
"I transitioned into Ninja Warrior about 5 years ago and have a hybrid style of fitness between Ninja Warrior training and competing, Cross Training, OCR (Obstacle Course Racing) training and competing and still do some Insanity workouts for cardio/endurance. I now coach and train clients from (age) 3 to adults in Ninja warrior, functional fitness, and OCR," Taylor said.
With such a strong fitness and athletic background, Taylor designed his facility not only as an obstacle course race and fitness training facility but a group event venue that has become popular for its Ninja Warrior-themed birthday parties and summer camps.
When Taylor was preparing to open Republic Warrior Sports, he turned to Greatmats for his flooring after having previously used Greatmats flooring at another location he owned called Bolivar Warrior Sports.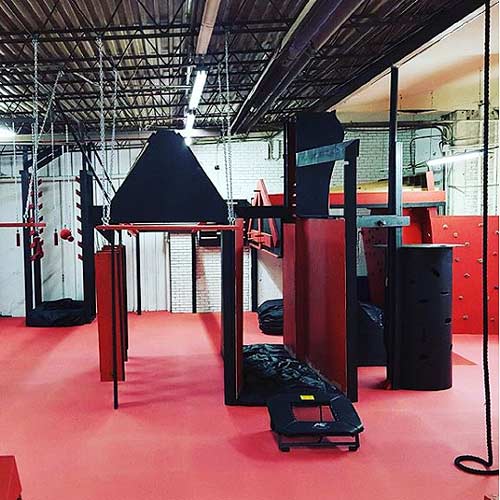 At Bolivar Warrior Sports, he used Greatmats
Pro Taekwondo Martial Arts Mats
which are made of 20 mm thick EVA foam. When equipping his new gym he opted for a slightly thicker and more dense flooring in Greatmats 1 inch thick
Martial Arts Karate Mats
.
"I was happy with them from that location (Bolivar) and the pricing/selection options at Greatmats was great," Taylor said. "It is the base layer of our facility so I wanted it to be pretty thick. I wanted something with cushion, of course, but also wanted something that would provide good traction for obstacles and fitness classes and could stand up to a lot of traffic. Being able to easily replace a mat tile was also appealing. After researching some reviews it seemed like it would be a good choice."
After using the martial arts flooring for three years, Taylor says, "They have held up very well to a LOT of traffic. We have hundreds of kids and adults on our facility floor weekly, and outside of one mat location that gets a huge amount of traffic we haven't had to replace any mat tiles to this point."
The one mat that has become damaged is at the bottom of his 8 foot warped wall that has hundreds of kids a week sliding and running up and down on it. In this case, they have worn through gray surface layer, into the blue core.
"The nice thing is, it should be an easy fix when we do it, just pulling up the individual mat piece and replacing it," Taylor said. "Overall, we have been happy with our floor. Everyone I have dealt with did a great job."
Jon Taylor
Republic Warrior Sports
Republic MO 65738