How To Build A Floating Deck Over Grass
By Lisa Hobbie Created: June, 2021 - Modified: August, 2023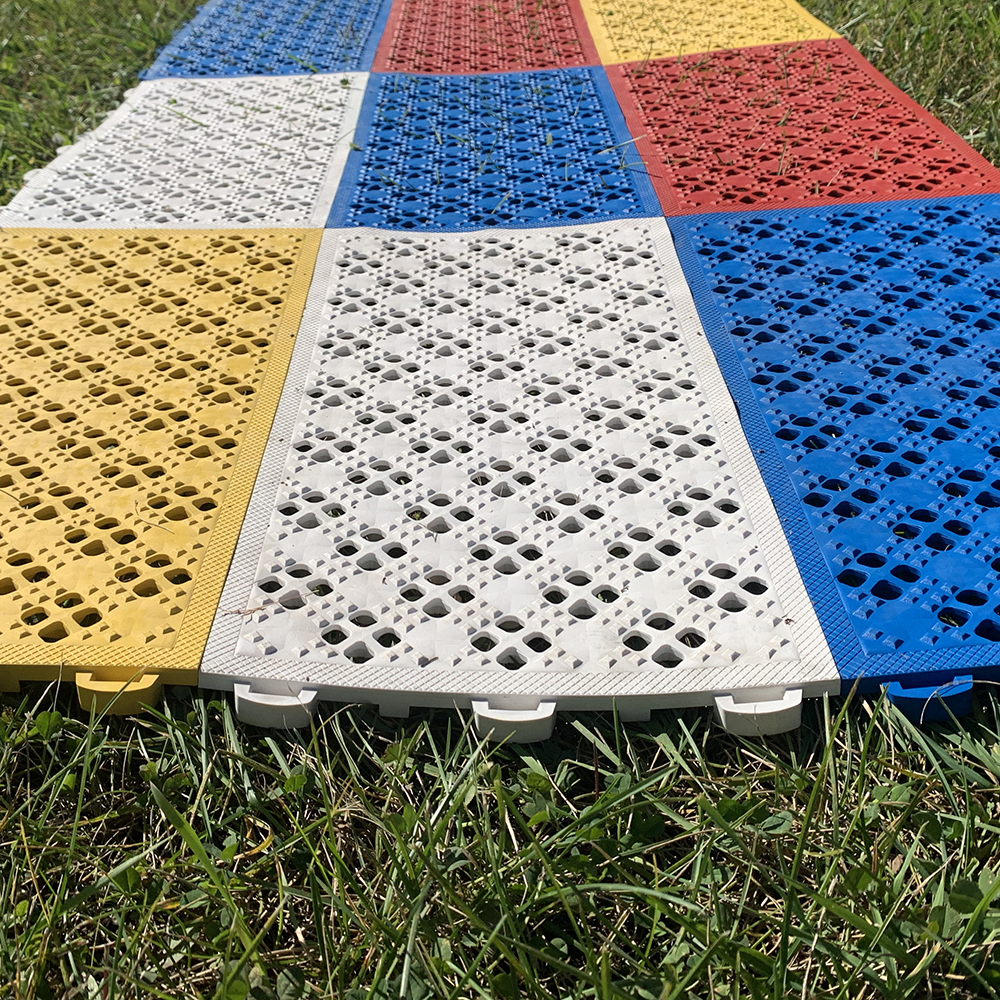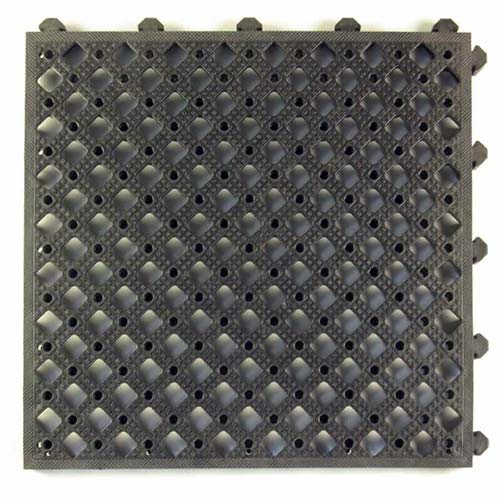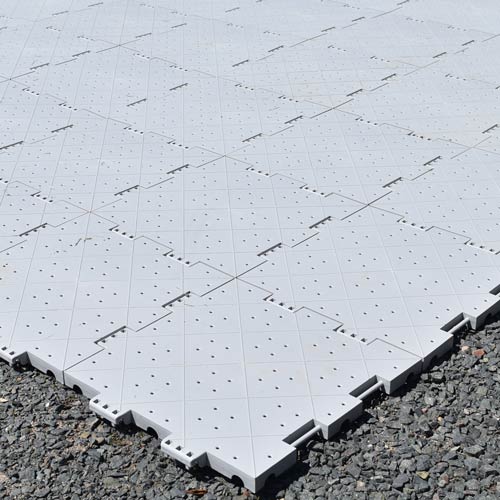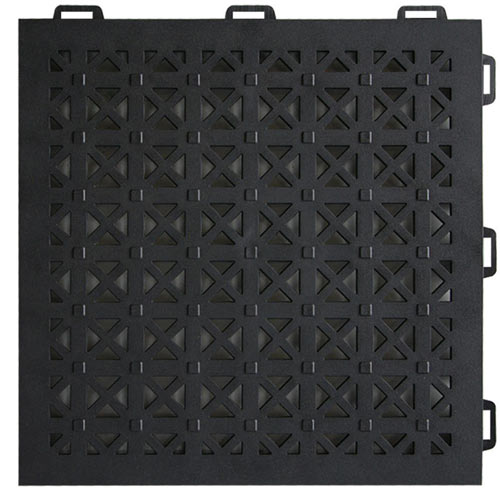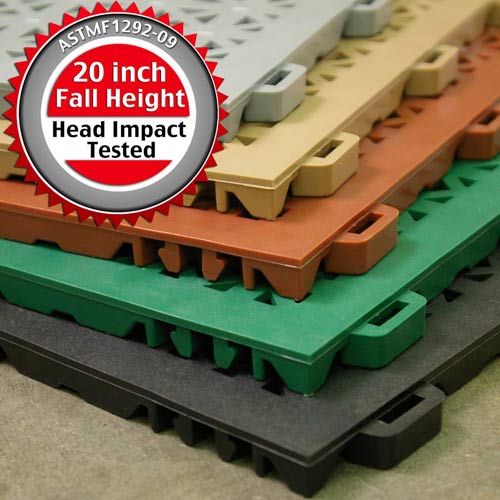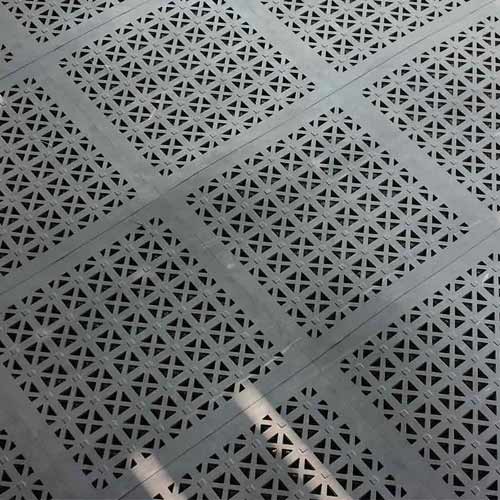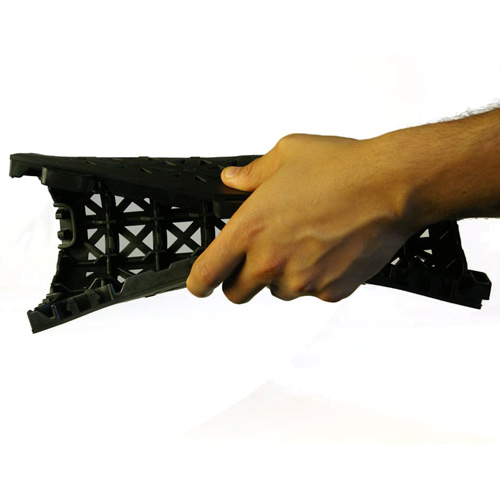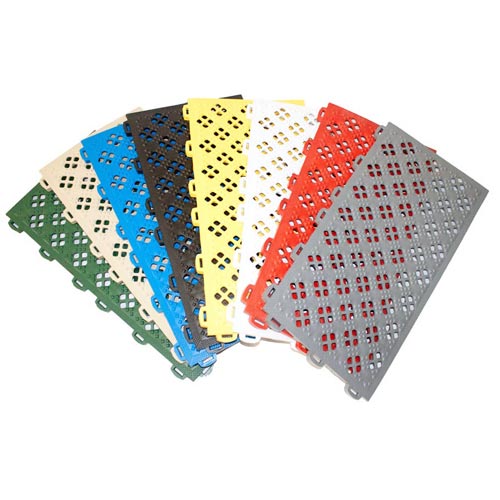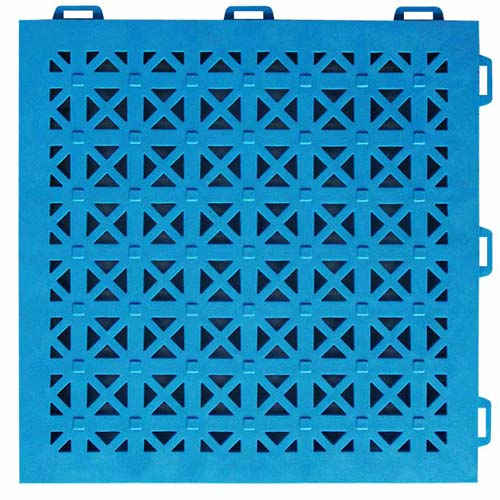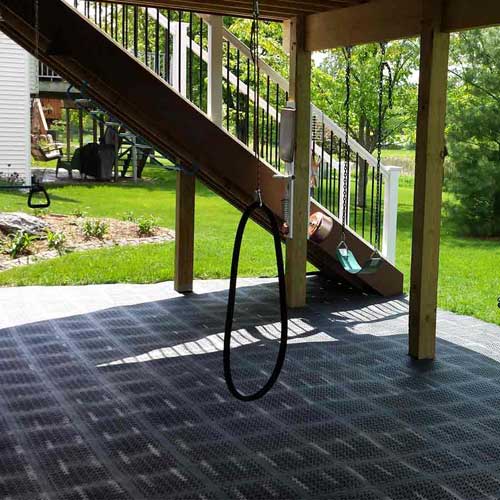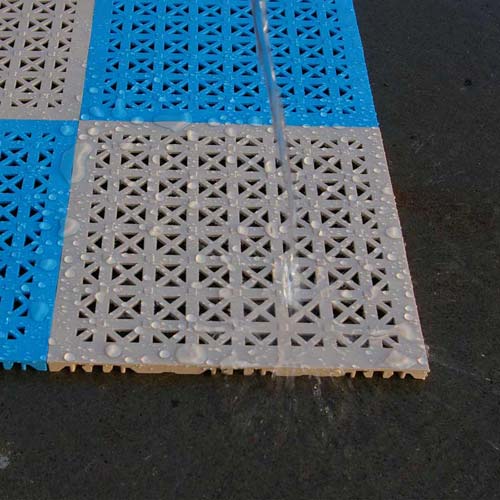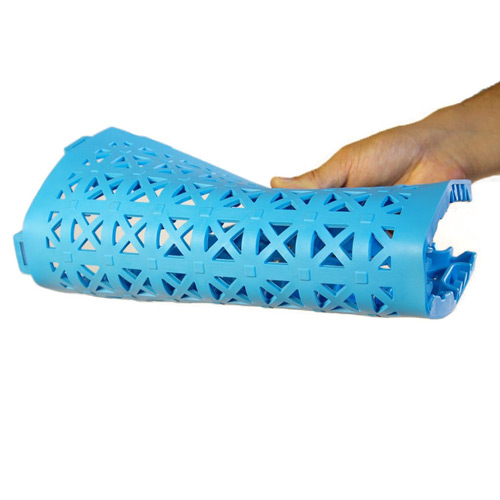 With the high prices of wood, you may be looking for alternatives to traditional decks. A great diy option is a
floating deck over grass.
Where a traditional timber deck offers a great place to gather together and enjoy the backyard, so does a floating deck. Easier to install and more attractive than a concrete patio, a floating deck is a fabulous way to offer an extended outdoor floor on which to enjoy the sun, grill some food, or gather with friends.
Greatmats offers a number of products that simply snap together and float over grass. Although individual products may require prep work to the subsurface and specially prepared perimeter, they are otherwise a breeze to install.
Although there are many options from which to choose, the following 7 are among the best and most suitable for a floating deck over grass: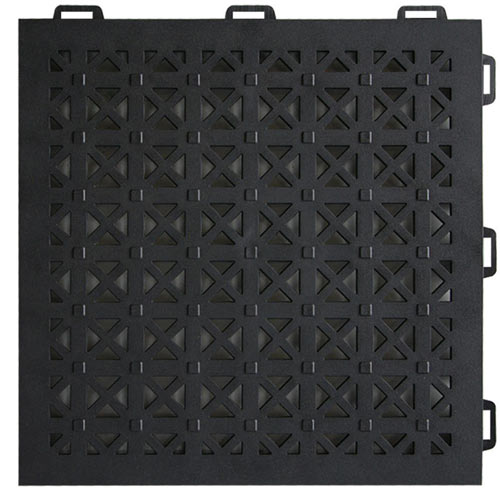 Perforated Black StayLock Tile is a great product to use for a floating deck over grass if you like a classic black look for your outdoor yard space. If you prefer a colored deck, you could select the
Perforated Colored StayLock Tile.
These decking tiles are a breeze to install over grass without adhesives or glue, as they have an active locking connector design that allows the tile to simply float over an outdoor surface, like grass. The tiles are 12 inches by 12 inches and have a cushioned pedestal base.
The surface delivers a non-slip texture and offers a 20 inch fall height rating, so this would offer a safe deck on which to enjoy your yard. This tile is made in the USA of durable PVC plastic material.
This product is waterproof. The tiles are designed for excellent drainage, and once installed, they will not separate unintentionally.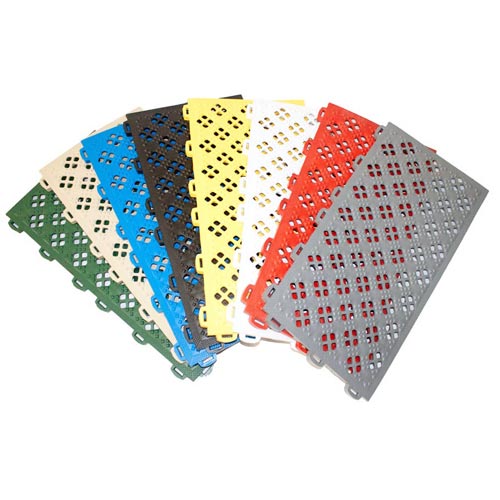 Ergo Matta Perforated Outdoor Tile is a vibrantly colored PVC plastic product that offers a surface which is non absorbent. These tiles are often used for playground and preschool use, but can also be used for a floating deck over grass.
Ergo Matta tiles boast a 20-inch ASTM fall height rating, offering a safe space on which to play and gather.
The different colors this product comes in will not dull or fade from the sun, and the superior drainage surface design keeps them looking dry and vibrant.
This tile is fast and simple to install and suitable for both hot and cold climates. Install over a commercial grade landscape fabric. Two edges of the tiles have loops, while the other two edges have pegs hidden underneath. Just line up the pegs and loops, and step down on the edges of the tiles until they tightly interlock.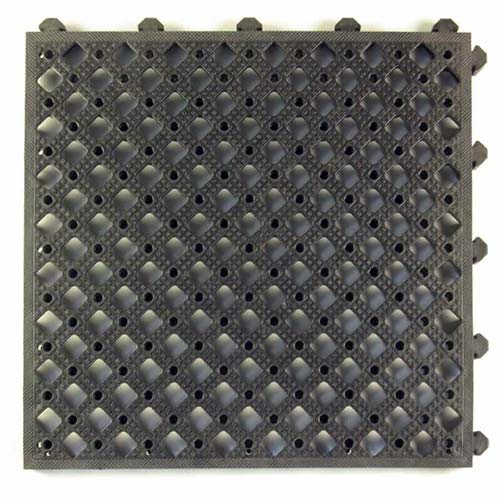 Safety Matta Perforated Black tiles offer another suitable heavy duty floating decking option, too. This tile has an interlocking lug system that is a breeze to install, and the raised tiles can be easily trimmed for a perfect fit.
They boast a non-slip diamond shield tread design, and they offer excellent ergonomic and anti-fatigue qualities.
This tile adds secure footing to wet areas, making it among the best decking products for wet climates. They are made using recycled materials, and they deliver superior drainage.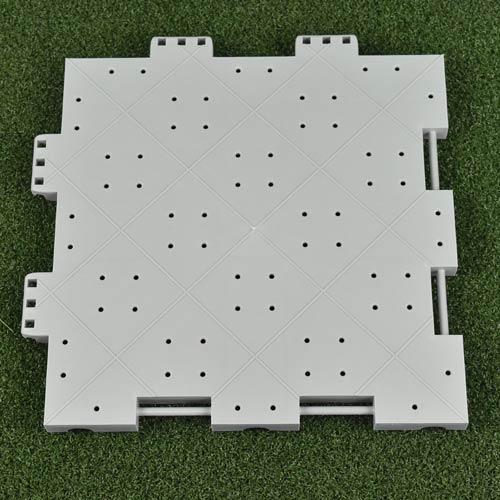 Portable Outdoor Tile is a fabulous outdoor flooring solution that can be installed directly over grass, resulting in a floating deck or patio.
This tile has a perforated surface with a non-slip texture that dries quickly, delivering another safe option for outdoor flooring, even after a rain.
These lightweight tiles are made from a tough polypropylene material. They are very fast and simple to install with their DIY snap together construction, resulting in an effective all surface flooring tile that reduces the growth of mildew and mold.
This is a much more rigid flooring system than the previously-mentioned flexible PVC products.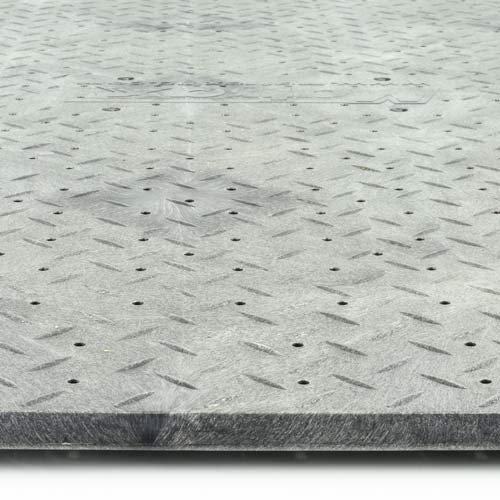 Matrax Light Duty Pedestrian Composite Mat 3.89 x 3.89 Ft can also be used to create a floating deck over grass. These mats are made in the USA and have water drainage holes and a slip resistant surface texture.
They are also UV treated and non-absorbent and provide a strong, solid decking system that is a breeze to install. Just place the mats and connect them together.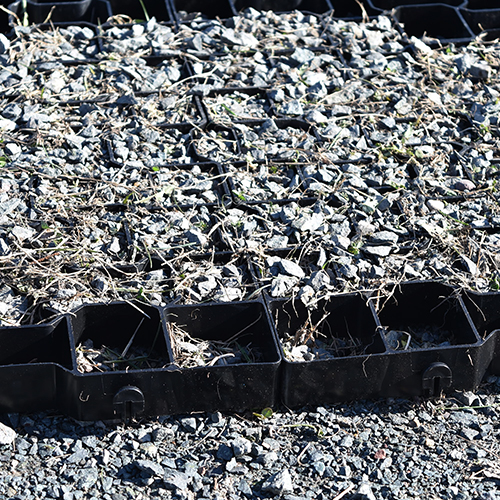 Finally, a GeoGrid Cellular Paving System offers a great base to go over the grass and under the decking. Or, if you like the look and feel of a grass deck, but are concerned about erosion, this system can help you create a stable grassdeck surface. It allows superior drainage to help fix and prevent areas of erosion.
The GeoGrid system features a unique cell design of grids that disperse excess rain water and flood water and delivers fast, efficient implementation of ground reinforcement and stabilization.
This system is lightweight and made from 100 percent recycled premium high density polyethylene. It has a simple interlocking design for easy installation, and its one-of-a-kind patented design provides for expansion and contraction.
Each pallet includes 60 segments of 4-grid sections that are pre-connected. It can be infilled with sand, gravel, aggregate, or stones to offer the most robust ground reinforcement, and decking tiles can be installed over it. You can even seed it with grass.
Greatmats - For The Best Decking To Float Over Grass
Greatmats offers the best selection of products to create a great patio or deck that floats over grass. For specific installation questions about any of the highlighted products, just reach out to the friendly and knowledgeable staff at Greatmats who are eager to help and answer your questions.