How Long Do Martial Arts Mats Last?
By Kyle Schurman Created: February, 2023 - Modified: February, 2023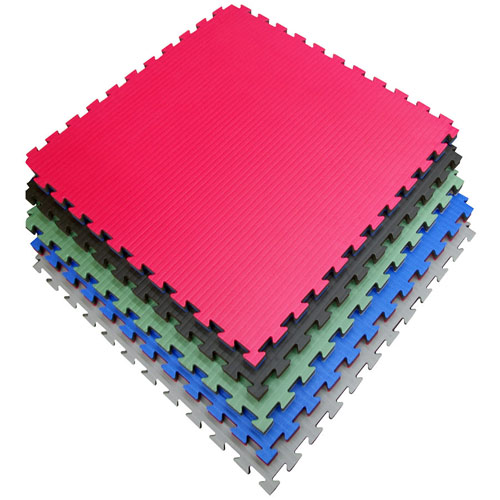 Martial arts mats have quite a few advantages, including providing a sure footing for athletes and a cushioned surface to protect against falls. Because they often contain quite a bit of foam, though, customers sometimes wonder how long martial arts mats will last.
Longevity of Martial Arts Mats
The good news is that these mats have an extremely durable design that gives customers long-lasting performance that results in a good value. We hear from customers on a regular basis about the high level of durability they receive with these mats.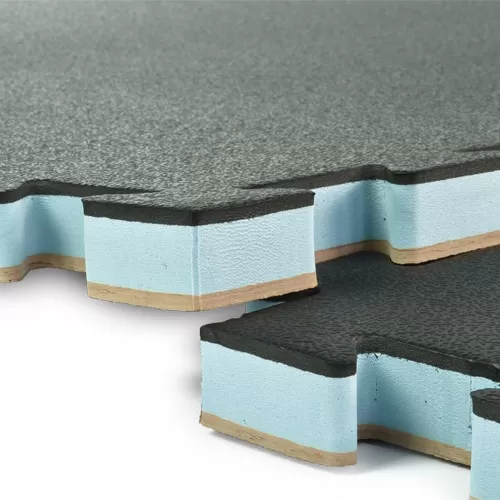 Warranty Options From Foam Mats
Some martial arts mats carry warranties as long as five years, although others have a one-year warranty. Regardless, we find that many of our customers report receiving a far longer lifespan from these mats than the warranty period.
For example, when
Tysons City Boxing
in Vienna, Va., purchased a former UFC training gym to start providing Muay Thai lessons and other martial arts and boxing training, the original flooring was carpeting … and not a high quality carpeting.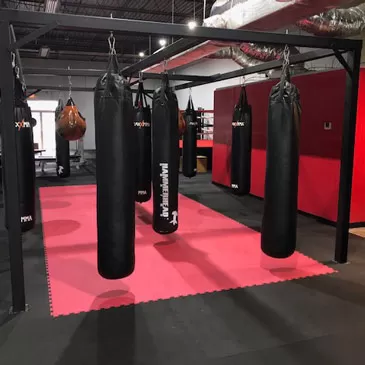 The owner replaced the carpeting with plyometric rubber flooring and tatami martial arts mats from Greatmats. Three years later and counting, the mats were still providing excellent results, keeping the athletes safe.
Durability of Fold Up and Roll Out Mats
Another option for martial arts mats in a studio setting is roll out mats and folding mats. These mats can take quite a bit of abuse, while delivering thicker foam than what's often found with puzzle style tiles.
Manitowoc (Wis.) Jiu Jitsu Academy
opted for roll out mats and wall padding from Greatmats when it became Manitowoc's first and only Jiu Jitsu school. After a couple of years and counting, these mats continue to provide the cushioning and protection needed to keep athletes in the best possible health.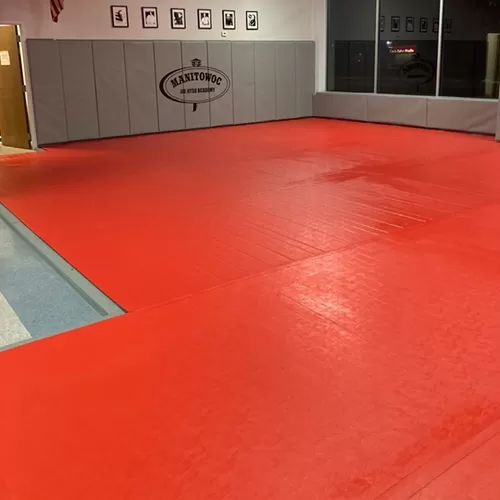 Coming Back to Purchase for More Mats
At Greatmats, we already know that our mats provide a great value over a long period of time. But it's always nice to have customers verify this when they come back to us for more mats or for replacement mats, because they were so pleased with the initial installation.
Wado Karate
of Nashville, Tenn., purchased its first martial arts mats from Greatmats upon opening. After its owners purchased New Visions Dojo for a second business several years later, it chose to come back to us for new mats for the second business. The owners appreciated that the original mats at the first location were still in great shape after seven years and counting.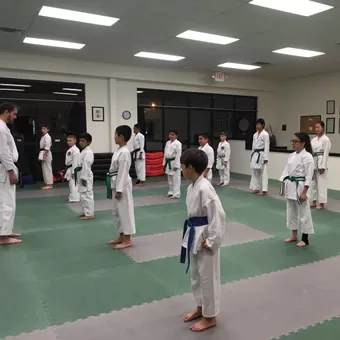 Having equally strong results with an initial installation was
Harrisburg (Pa.) BJJ & Judo
, which added BJJ mats from Greatmats to its facility. It started with 600 square feet. It eventually added another 2,800 square feet of mats because of the quality of the flooring.
These mats were still delivering excellent results 5.5 years and counting after the initial installation. Additionally, they maintained their great look, giving visitors to the facility confidence in the quality of the design of the floor.
Brandywine Martial Arts Academy
in Honey Brook, Pa., is another long-standing customer that received excellent results from mats purchased from Greatmats.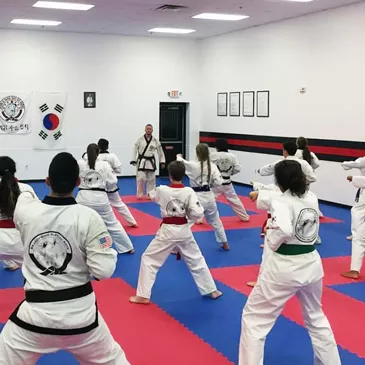 The academy still occasionally uses its original foam mats it installed more than a decade ago. In the interim, the academy made multiple other orders of flooring from Greatmats, including additional flooring for other rooms at the original site, flooring for a second site in Downingtown, Pa., and flooring for a home workout space.
One of the longest installations for our mats that we know about occurred at
Stockbridge (Ga.) TKD Academy
. This facility opened just south of Atlanta in 2003, and the owners decided to purchase and install mats from Greatmats after a significant amount of research regarding price and quality.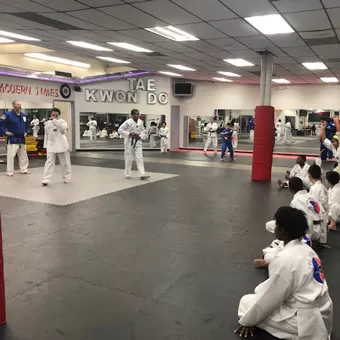 They received an excellent value for their decision, as the original mats lasted an amazing 16 years. When the owners decided to replace them with new mats, they were just as impressed with the quality of the new mats from us.
And the academy is still using the old mats, placing some of them in a smaller training space in the building. The rest remain in storage, waiting until they're needed for another purpose.
Importance of Proper Care
Of course, the best results for martial arts matting requires customers to perform
regular cleaning
, care, and maintenance on the flooring. Sweeping and mopping the floors regularly, especially in areas of high foot traffic, keeps the floor clean, allowing it to maintain its color and to avoid staining.
Properly caring for the martial arts flooring pays benefits, as shown by
Chon-Ji Martial Arts
, which is one of our longest-standing customers. This academy, based in Richland, Wash., opened in 2006, choosing to install Greatmats foam puzzle mats.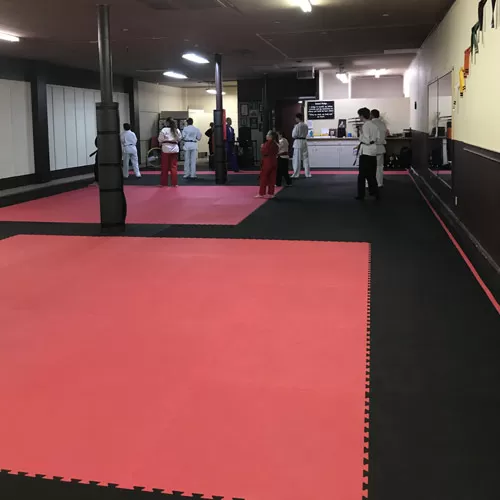 Those mats provided outstanding quality for a decade. The academy's owner made sure to clean the mats on a regular basis, while also flipping the reversible mats on an annual basis, ensuring that the wear was as even as possible on both sides.
Finally, in 2016, the academy decided to come back to Greatmats and order new mats to replace its original purchase.