Folding Training Mats for Garage Fitness Workouts
By Paige Cerulli Created: June, 2017 - Modified: March, 2021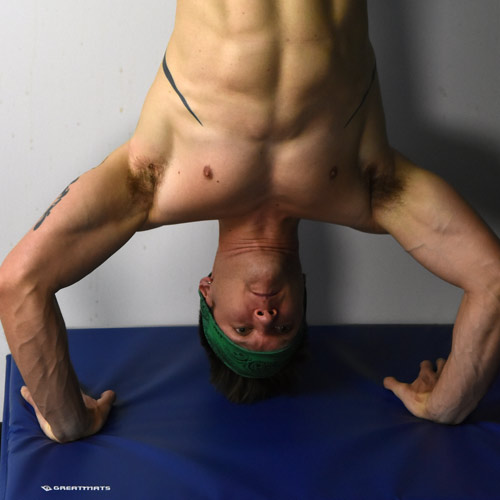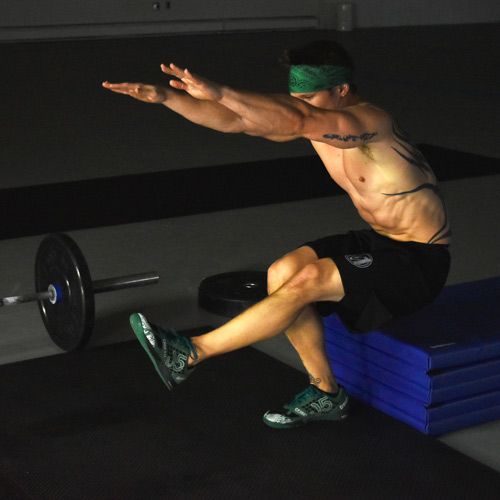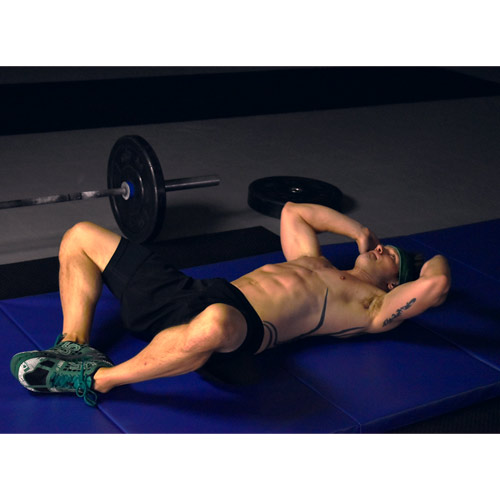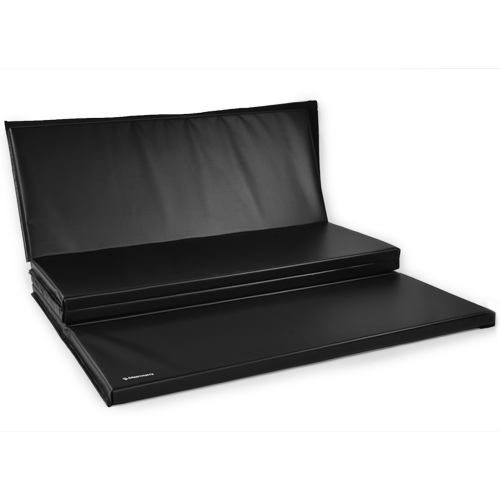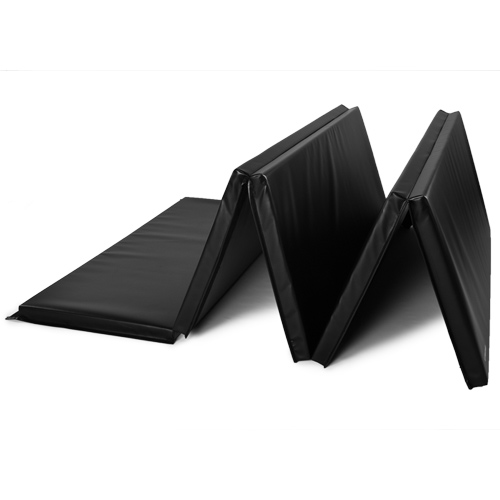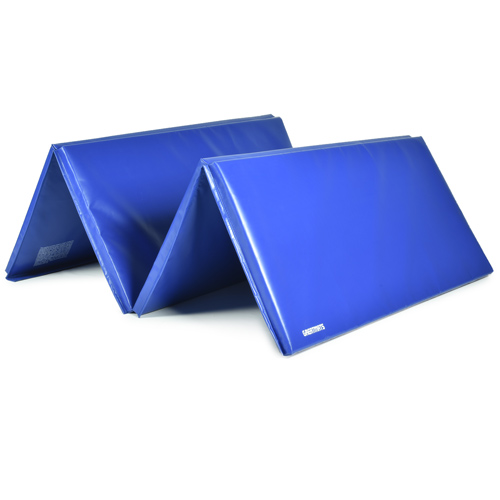 Greatmats folding gym mats are excellent choices when you're cross training or preparing for a fitness competition. These mats offer many advantages that make them top options for use in both professional and in home gym settings.
Folding training mats for gym use are easy to use when you need them, and then once folded up, they can be quickly stored away. Greatmats Gym Mats 4x10 Ft x 2 Inch V4 18 oz feature hook and loop connectors on all four sides, so these mats can be connected together when laid flat, making a large, forgiving workout surface.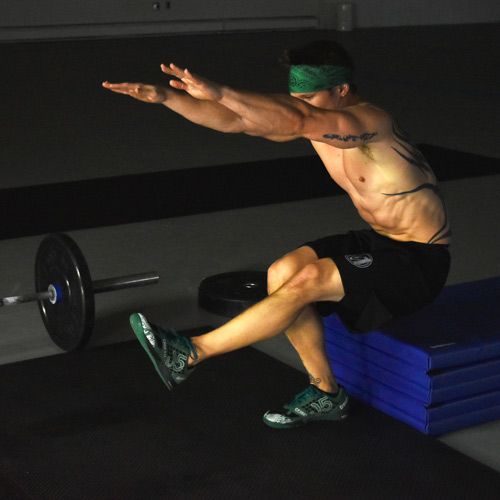 Folding the mats up adds even more versatility to your workout. Each comfort gym mat creates a platform of different heights, depending on how many panels you fold up. You can use this platform as an aide when learning new techniques. It can also provide cushion and safety for exercises like leg squats or
pistol squats
. The platform can support your rocking motion as you learn the squats.
When first learning a new technique, folding up all of the panels into a stack of 5 creates a 10-inch tall platform for maximum support. As you develop your skills and strength, you can unfold the mat by one panel at a time, gradually increasing the intensity of the exercise as you're ready.
Even when you're highly experienced with a skill, these comfort gym mats can still provide important support and safety. Exercises like handstand pushups can create significant strain on your head and neck. Using a foam gym mat can help to reduce the stress on your head and neck. In case of a mishap, you'll have a little extra cushion, thanks to the mat. This softer surface is also ideal for stretching, ab workouts, and floor-based exercises.
Gym mats offer additional benefits that make them a great investment in your home gym. They're made of the highest quality materials available. The
PE foam core
features a 2-pound per cubic foot density, making it durable yet forgiving and suitable for use in gymnastics training or in judo studios.
That foam is protected by a rugged 18-ounce vinyl cover. The cover is strong enough to withstand significant use during practices and workouts, and it outperforms PU leather. This vinyl is 6P compliant for phthalates, and it's lead-free, so it's safe for you and your family.
Excellent attention to detail has gone into every mat's construction. Double-stitched seams ensure maximum durability. These mats are even backed by a 1-year limited manufacturer's warranty, so you can buy and use them with confidence. Each mat weighs 30 pounds. They're easy to fold, move, and store away in a closet or a corner of your room when you're done with your workout. These mats available in both blue and black.
What is the best thickness for a folding gym mat?
The ideal thickness for a folding gym mat will depend on what you're using it for. At Greatmats, we carry folding gym mats ranging from 1 3/8 inches up to 2.5 inches. The thinner mats are suitable for lower-impact activities like child tumbles,
stretching
, and playing. They can also double as wall pads, and some athletes use them for floor exercises.
For higher impact activities like cheerleading
stunting
, home wrestling, tumbling, and home exercises, it's best to go with a 2-inch or 2.5 inch mat. These thicker mats offer additional cushion and shock absorption to keep you comfortable and contribute to safety, too.
Are training mats important for a garage gym?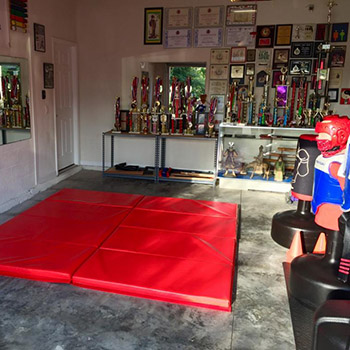 Garage folding gym mats can play an important role in your workouts, and they can increase the versatility of your gym. When folded up, a mat creates a platform that you can use for learning new techniques or when doing exercises like
handstand pushups
. Mats can help to make some exercises, like
leg squats
, easier and they offer safe, cushioned support.
When unfolded, garage gym mats create a forgiving, safe surface for your workout. They can be laid directly over concrete, temporarily converting your garage into an exercise-friendly space. These mats create a warmer, softer surface that allows you to do floor exercises with limited fatigue. When you're done, you can just fold the mats up again and store them away, so you can use your garage for other exercises or purposes.
Why do you need a mat for exercise?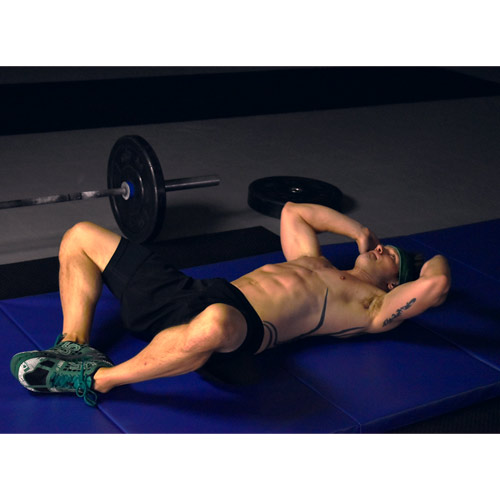 Training mats are essential in helping you to exercise comfortably and safely. These mats create a soft, cushioned surface that's still firm enough to support standing exercises. The mats can help to minimize pain during floor exercises. When folded, they assist with proper form and support during exercises like
lunges
and pistol squats. They also give you the height and leverage you need for handstand pushups. These mats are a valuable asset when learning new skills, and they can help you to perform your existing skills better.