What Is The Best Exercise Mat for Stretching?
By Kyle Schurman Created: February, 2020 - Modified: March, 2023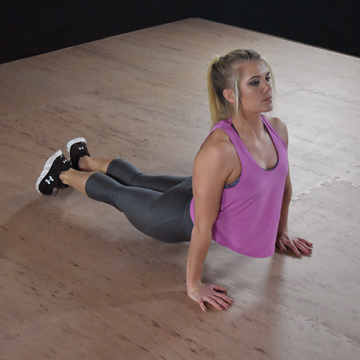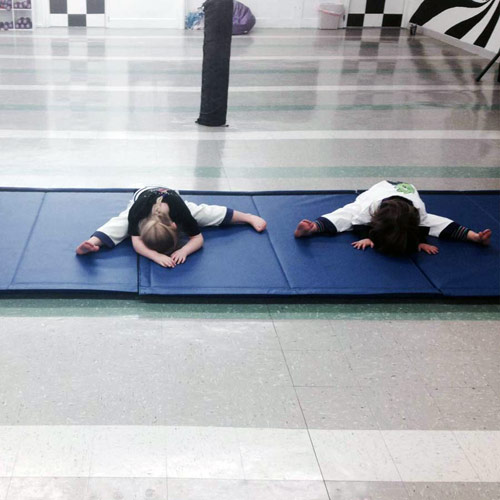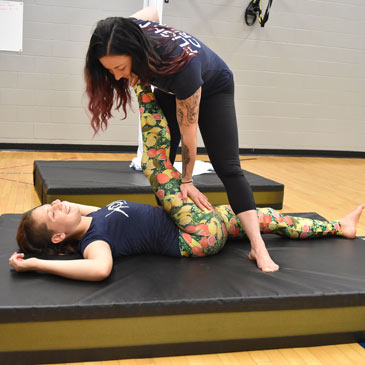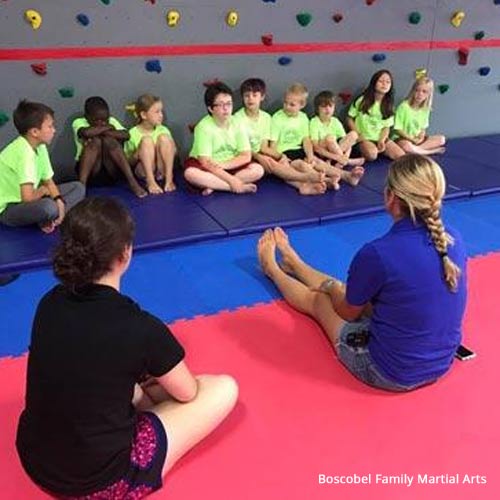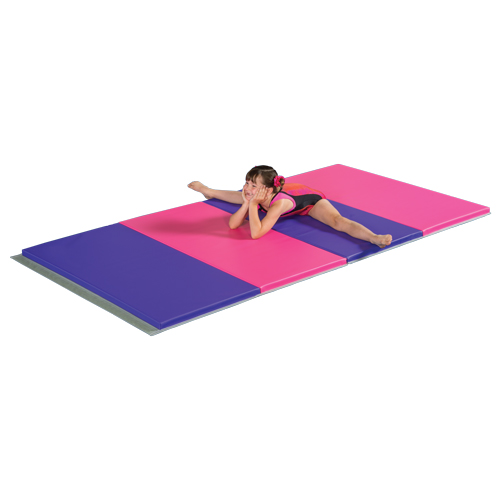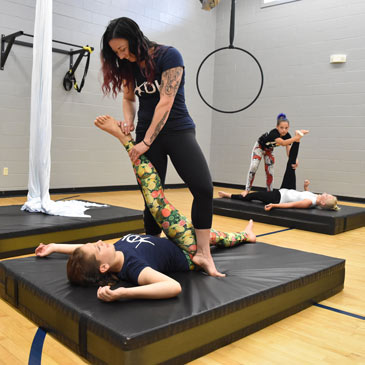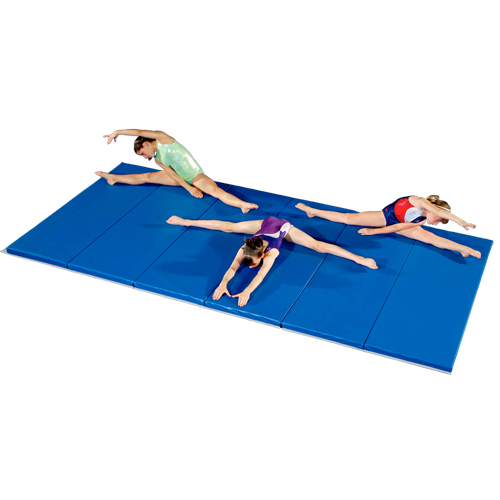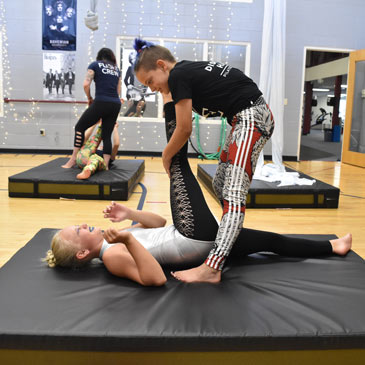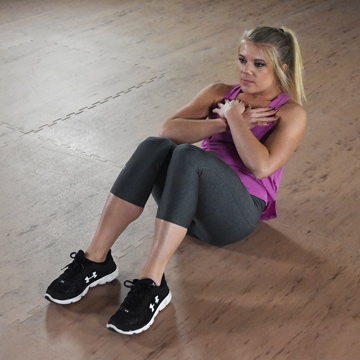 When using a stretch mat with your exercise routine, you be able to perform your workout or pre-workout warm-up in comfort. Rather than attempting to stretch on a cold cement or hardwood floor, you'll be able to use a mat with plenty of cushion, allowing your muscles to perform at their best.
Performing Stretching Exercises
When you use
stretch mat
as part of your workout or to prepare for a workout, you'll provide multiple benefits for your muscles, including enhancing flexibility and strength. Without the proper flexibility in the muscles, you run the risk of muscle strains and joint damage during a workout.
A number of muscles in the body benefit from regular stretching, including the calf, hamstring, and muscles in the shoulder area. Stretching also can help areas that commonly experience pain during workouts, such as the neck or the sciatica in the lower back.
By regularly performing exercises on a stretch mat, you will develop long and lean muscles that are more responsive. Rather than risk a strained hip flexor or upper back when making a sudden movement during exercise or playing a sport, stretching ahead of time increases the readiness of the muscles to respond.
Finding the Right Stretch Flooring
Because many stretches occur in a prone, kneeling, or sitting position, similar to yoga or Pilates, the stretch mat needs to have some padding and cushioning. One of the best materials for this purpose is EVA foam, which provides shielding from a cold sub-floor, while delivering cushioning that reduces the stress on the joints.
If you will be standing on your feet for your stretching routine, you may want a vinyl top or carpet top with a padded foam backing that delivers a mix of cushioning and sure footing. You may need to gain some leverage using the top layer of the flooring to complete the stretch properly, so it needs to have anti-slip properties.
Finally, a stretch mat should be easy to clean and disinfect. Because you commonly will be lying or sitting on the mat to stretch, you'll want a mat that's free from odors and bacteria, making it safe to use.
Greatmats has several mats that are perfect to use for stretching, delivering a high level of performance and value.
Roll Out Mat for Stretching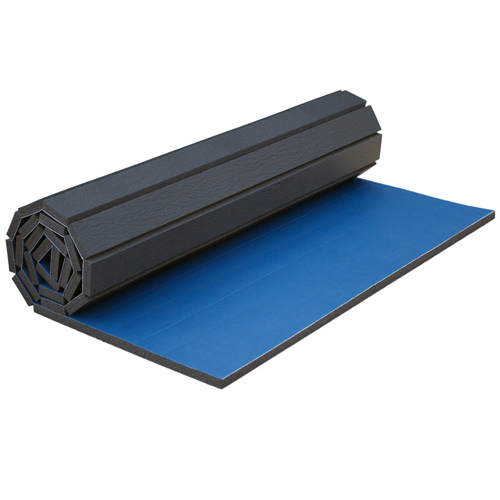 The Roll Out Workout Mat works well for this purpose, thanks to its foam backing and firm vinyl top layer. Vinyl is comfortable enough to sit on, but it also has a good footing for standing stretches.
With dimensions of 5 by 10 feet when rolled out, you'll have plenty of space to stretch while lying down without falling off the mat.
This mat is made in the United States, so you can count on the quality of the construction.
Stretching on Home Cheer Floors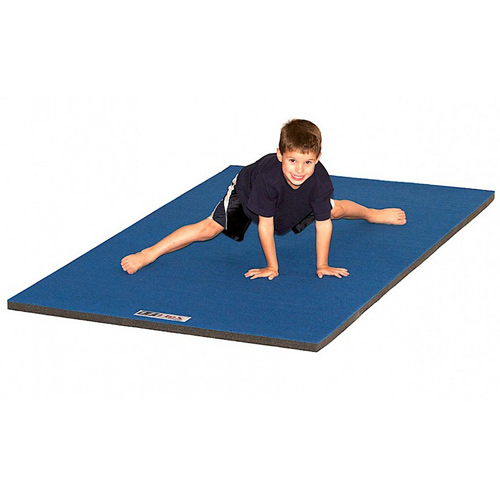 Cheerleaders commonly use the home cheer floor roll out mats for stretches and jumps practice, thanks to the high level of cushioning in the 5-by-10-foot mat.
The top layer of this stretch mat consists of carpet, so you'll have a sure footing when performing stretches from a standing position. The carpet also reduces the area of contact between your skin and mat surface, so you don't feel like your skin is sticking to the mat.
The lower layer consists of a thick PE foam that will keep you comfortable while lying, sitting, or kneeling on the mat.
Folding Panel Mats for Warmups and Cool Downs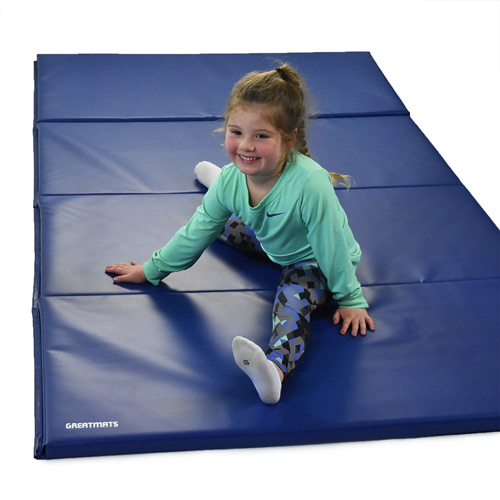 The Discount Gym Mats live up to their name by providing a good value per square foot of coverage area. But they also have a high level of cushioning with the PE foam section inside a durable vinyl cover.
With the 18-ounce vinyl cover in this stretch mat, you'll be able to perform all kinds of standing stretches where you need a steady footing as well as floor stretches where cushioning is need needs to prevent pressure pain or sores.
The polyethylene foam pad inside the vinyl cover is cross-linked, meaning it is not susceptible to the formation of mold or mildew, keeping odors at bay. At 1.5 inches in thickness, the foam padding gives you plenty of comfort for stretches. It's also easy to disinfect the vinyl cover with a damp rag.
Foam Puzzle Mat System for Stretching Areas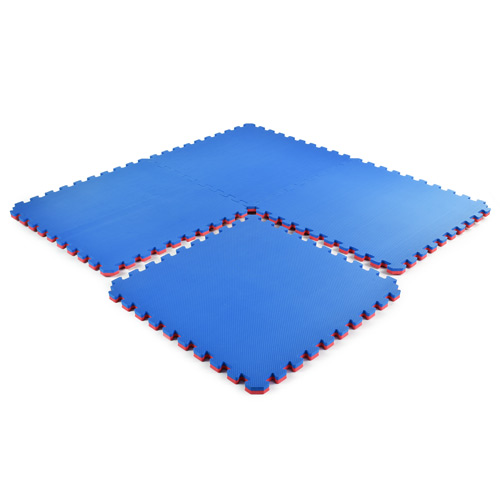 For the best value per square foot in a stretch mat, the Home Sport and Play Mat product is a smart choice. It consists of EVA foam that yields a perfect combination of firmness and cushioning, so you can perform any kind of stretching routine you want.
The closed cell foam design is firmer than some other options on our list, so it delivers a steady footing for standing stretches while still cushioning for floor work. The top layer also has a slight thatch texture, which creates a slightly tacky feel when you need to push off against the mat to complete certain types of stretches.
EVA foam has just enough give to it for comfort when sitting or lying down for a stretching routine.
Installation is easy with these tiles, as they have a puzzle style edge. Just connect the edges on adjacent mats, and they will stay in place tightly, even under the pressure of a workout.
For professional fitness studios, you may want to consider our 1x1 meter high density puzzle mats. These will cover larger areas faster and with fewer seams and is even available with a look that mimics a wood floor. In areas where you'll need significant fall protection, safety gymnastics mats also make a comfortable surface for stretching.
Count on Greatmats to deliver the exercise flooring you need for comfortable and safe workouts. These workout mats are easy to fold up or disassemble and store when they're not in use, which is another significant benefit for the design of a stretch mat.