What Is The Best Flooring For Lunge Exercises?
By Lisa Hobbie Created: January, 2021 - Modified: January, 2021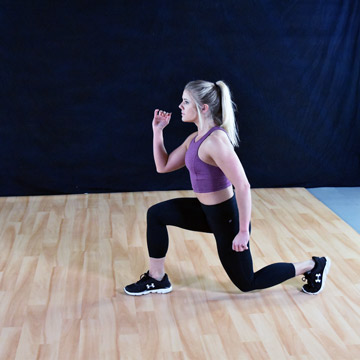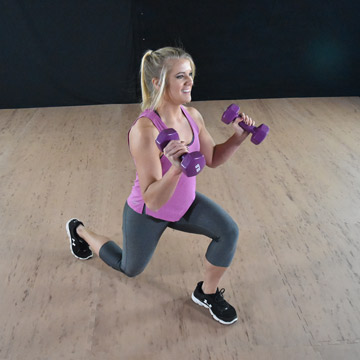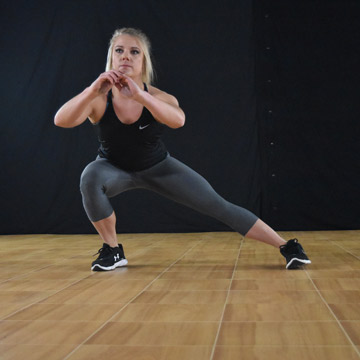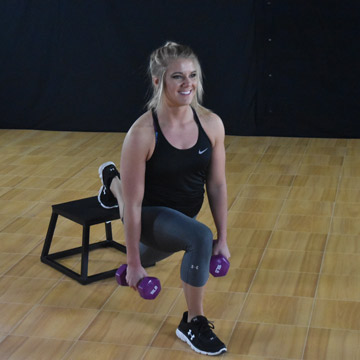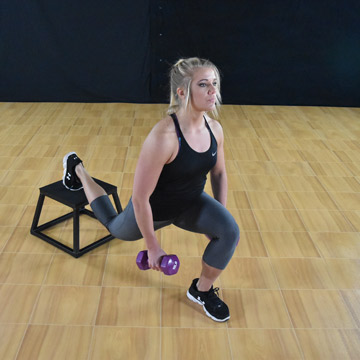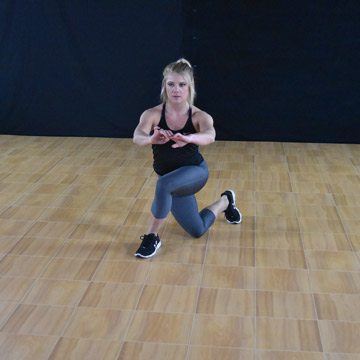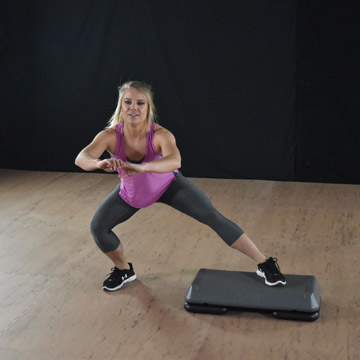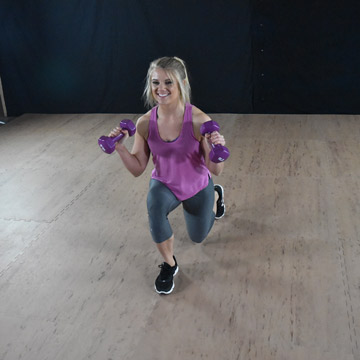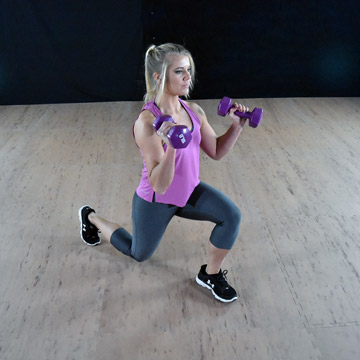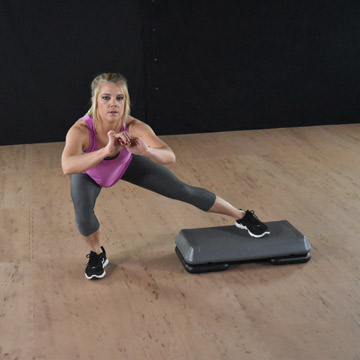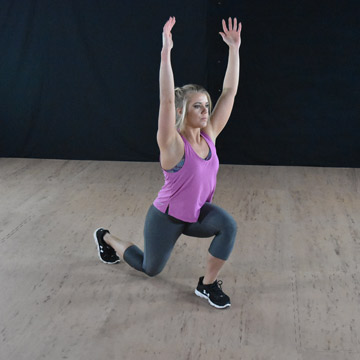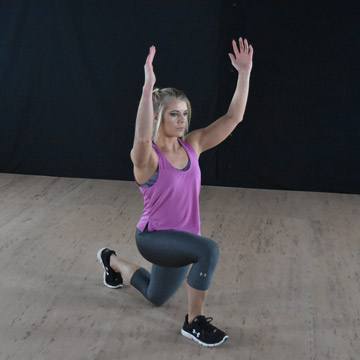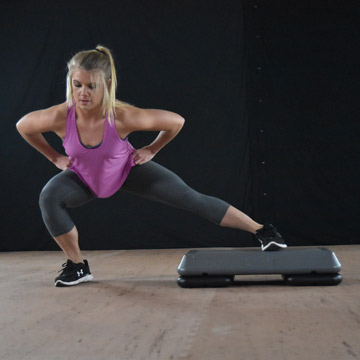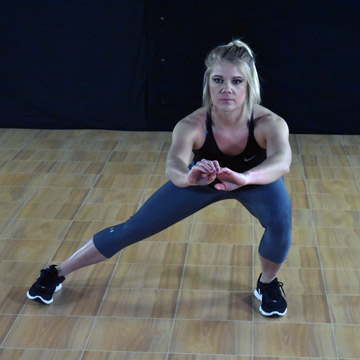 The best
flooring for lunges
will provide a stable, nonslip and supportive surface to protect your knees, muscles, and other joints from injury. The flooring should stay put once installed and maintain its shape and quality after repeated use. Aside from providing safety and stability, the flooring should also be easy to clean and maintain.
Greatmats offers flooring for lunges in the forms of rubber, modular tile, vinyl, and foam, with the five most popular products being:
There are many types of front and back lunges that help take a workout program to the next level. Lunges are functional movements that help strengthen the lower body muscles like quads, hamstrings, glutes, and calves. They also help prepare muscles for participating in sports that require lunging motions. The five popular lunge mat products from Greatmats each offer benefits and features that provide the perfect surface on which to practice lunges.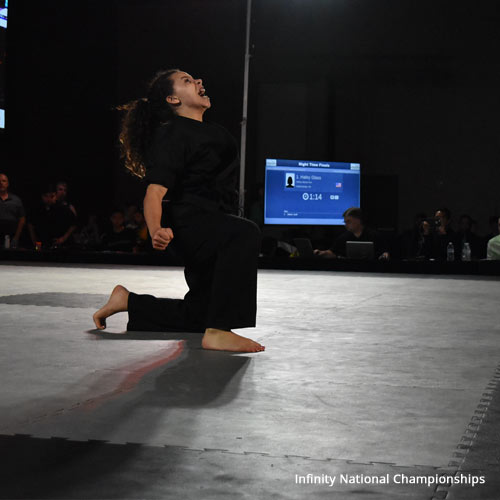 The
Premium Karate Martial Arts Mat
is part of an interlocking tile system that provides a protective, 1-inch thick flooring for lunges. Made from high-density EVA foam, these durable mats are durable and non-absorbent and provide 10.76 square feet of coverage. They are perfect for lunges and yoga, as well as exercises requiring a solid footing for quick, intense movements.
With each mat having a coverage area of 10.76 square feet, you can create a workout space as large or small as you need based on the type of workouts the mats will accommodate and the number of people utilizing the space. If you're looking for flooring for one individual to practice lunges on, installing nine of these mats would achieve that perfectly.
With three color options, you can customize your space to create the look you're going for.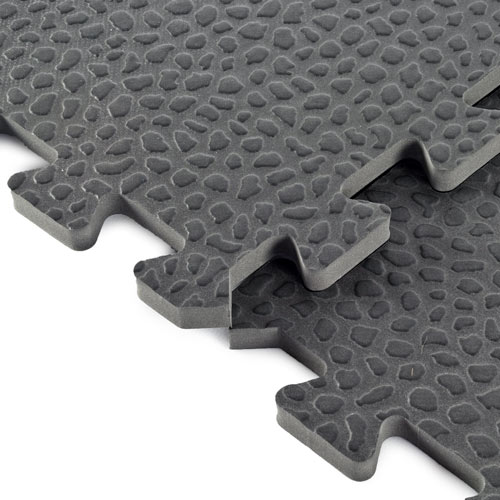 A
Pebble Foam Home Gym Flooring
system is another great option. This flooring provides adequate support and protection for lunges, but also provides a durable surface that will endure the occasional dropping of a mid to lightweight dumbbell or the weight of exercise equipment. It's also perfect for a variety of exercises, from cardio workouts to yoga and strength training.
This matting consists of 10mm pebble top EVA foam. The mats each provide almost 4 square feet of coverage per square and can be installed directly over a hard, flat surface. They are high density, yet lightweight and portable. This lunge friendly flooring system is latex and lead free, nonabsorbent, and water-resistant.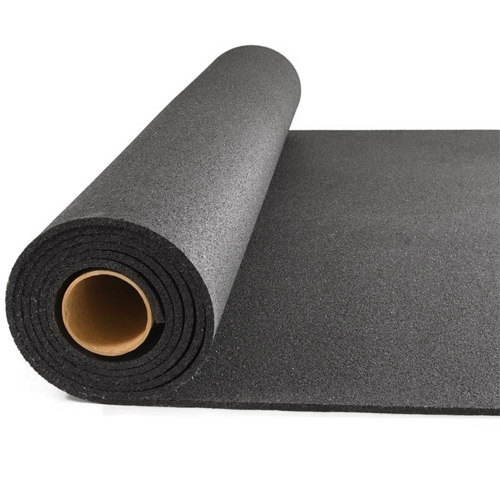 The
Plyometric Rubber Roll
is a super versatile flooring for lunges. It provides excellent cushion and shock absorption, making it perfect for front, back, and alternating side lunges as well as jumping, plyo, push ups, jump squats, walking, and more. These options also provide the most traction of any system on the list.
The rolled material requires no adhesive for an easy and complete installation, and it is made in the USA of top-notch craftsmanship and materials. Every 4 feet by 10 feet roll has a slightly porous structure - making it cushioned but durable - providing a sure surface to perform weighted lunges and jumps on while keeping your joints safe.
This mat provides friction, so it will stay put during workouts. It will also absorb sound and shock.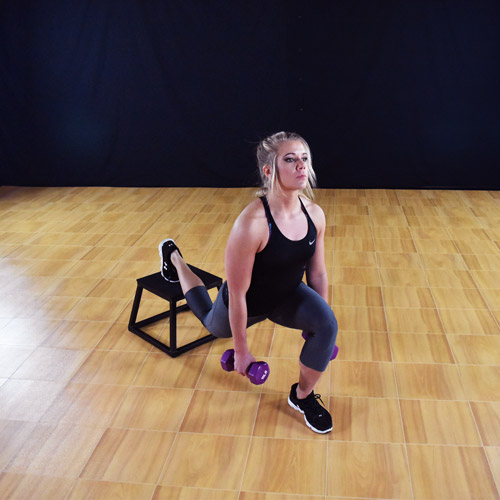 Max Tile Raised Flooring
has many features and benefits that make it suitable for lunges. It is a high-quality product featuring 1 foot by 1 foot tiles that allow for ease of movement. This is a flooring for lunges, aerobic activities, and exercise equipment workouts.
This floating tile provides superior style and support and is perfect for areas that are susceptible to moisture - like a basement or garage gym. It is resistant to mold and mildew growth, and it allows for air flow underneath because of its raised design. There is also an air pocket under the surface that adds some thermal buffering - which is a great feature if it will be installed in a garage or basement gym setting.
The tile's vinyl laminate surface provides protection from potential dents, scuffs, and divots that can be caused by weights and exercise equipment.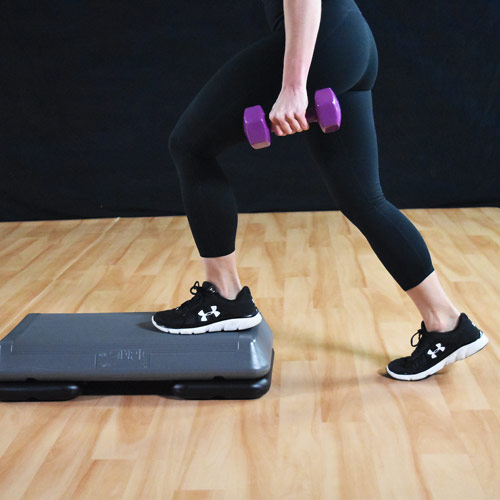 Finally, a
Fitflex Maple Full Roll
is perfect if you want to cover a large space quickly with a solution that is adequate for lunges and a variety of other workouts. This synthetic, multi-purpose flooring roll is 6 ft 7 inches wide x 65 ft 7 inches long.
Made with recycled pre-consumer material, this roll is low maintenance and doesn't need sanding or refinishing, so you will not lose the high quality after constant use. It features an attractive, realistic faux wood design and aside from lunges, is a great solution for gyms and fitness studios for group fitness, aerobics, Zumba, and yoga.
Greatmats - For The Best Flooring For Lunges!
If you are looking for the best flooring for lunges and other exercises, Greatmats has what you're looking for. All options highlighted deliver the perfect mix of quality, variety, and durability with an option to suit any need, preference, and budget. And with the Greatmats guarantee, you can also shop with confidence – knowing you'll never overpay for a product or find better service. When you're ready to explore the many available options, the customer service team at Greatmats is ready to assist!