What Is the Best Flooring for a Bodyweight Workout?
By Kyle Schurman Created: April, 2021 - Modified: December, 2022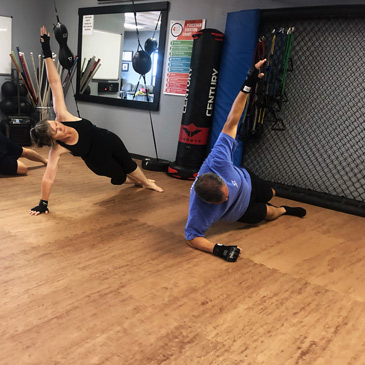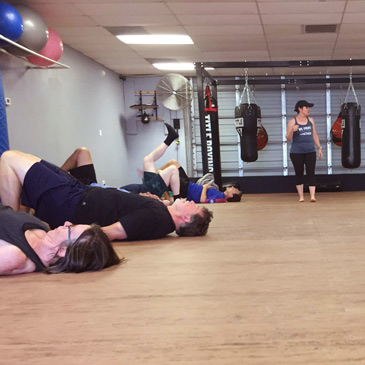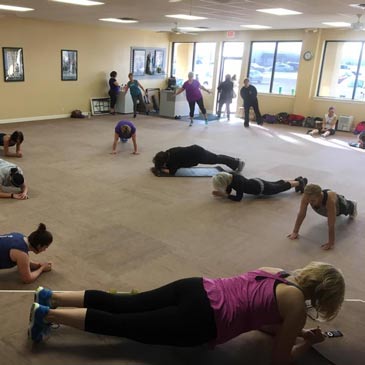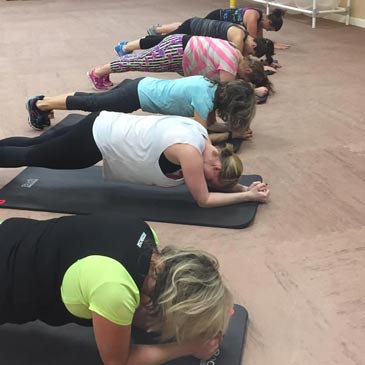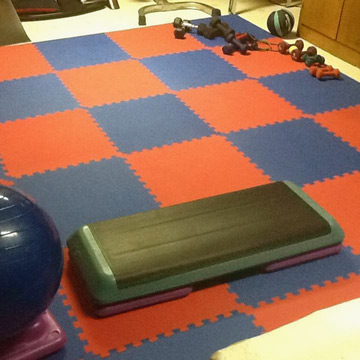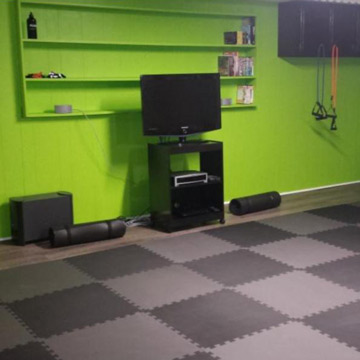 A bodyweight workout provides significant advantages for athletes, helping them build muscle and improve fitness. Athletes can perform this type of exercise workout session at home or at the gym.
Some of the best bodyweight workout models of flooring include:
Home Sport and Play Mats (3/4 inches thick)

Foam Kids and Gym Mats (5/8 inches)

Reversible Wood Grain Foam Tiles (1/2 inches)

Pebble Home Gym Flooring Tiles (10 mm or about 3/8 inches)
These foam tiles will provide the cushioning athletes need to protect the body while working on this type of strength and fitness routine. Both beginners and advanced athletes can benefit from the durability and cushioning found in these EVA foam tiles.
What Is a Bodyweight Workout?
With this type of workout, the athlete uses his or her own weight to provide resistance against gravity that builds muscle and strength. A full bodyweight workout plan improves flexibility, endurance, and coordination too.
Versus using
dumbbells
or other types of weight training gear, this type of workout doesn't have an extra cost for equipment. Nearly all athletes will see improvements in core strength over time by using these workouts.
What Kinds of Foam Floors Provide the Best Benefits for a Bodyweight Workout?
When selecting a foam flooring for this type of workout, it's important for the foam to have a non slip and
textured surface
, so the athlete will not slip while placing pressure on one part of the body to deliver the resistance for building muscle.
Cushioning in the foam is important too, as the pressure of resistance training against the athlete's own body can generate stress on the joints and tendons of the athlete. This is especially helpful when performing ground-based exercises where the athlete will support themselves with their knees or elbows.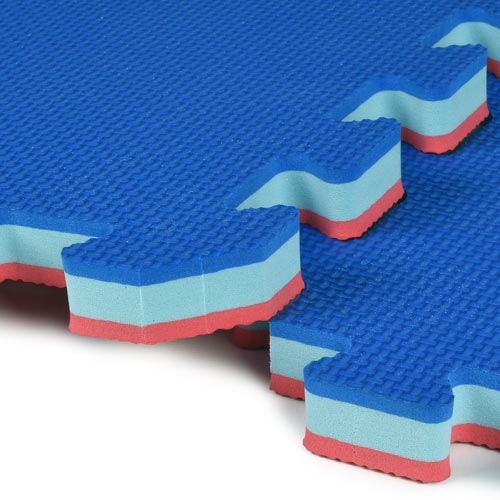 The Home Sport and Play Mats product has 3/4 inches of thickness in the EVA foam, creating a high level of cushioning. Even with this design, the foam remains firm enough for all kinds of exercise sessions at home or at the gym, including for performing bodyweight exercise sessions.
Each mat measures 2 by 2 feet and has an interlocking puzzle edge to simplify the installation process. The tiles will remain connected, even without the use of adhesive on the edges, thanks to the tight-fitting puzzle-style design.
The tiles have a textured surface on both sides, making them reversible, should one side become damaged.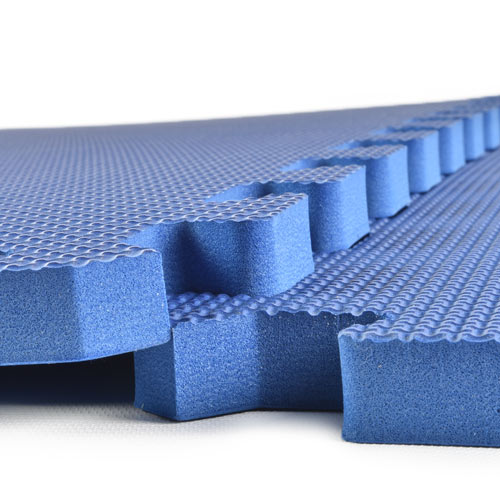 Another EVA foam tile with a textured surface is the Foam Kids and Gym Mats product. These tiles have a thatch texture on one side and smooth surface on the other side, allowing the installer to create the perfect flooring for the planned use case.
Each tile measures 5/8 inches in thickness and will cover 2 by 2 feet. The jigsaw puzzle edges deliver a secure layout, ensuring they will not pull apart when placed under the stress of bodyweight sessions.
More than a dozen color choices are available, so installers can create a fun looking floor for the kids to play on or for exercise sessions.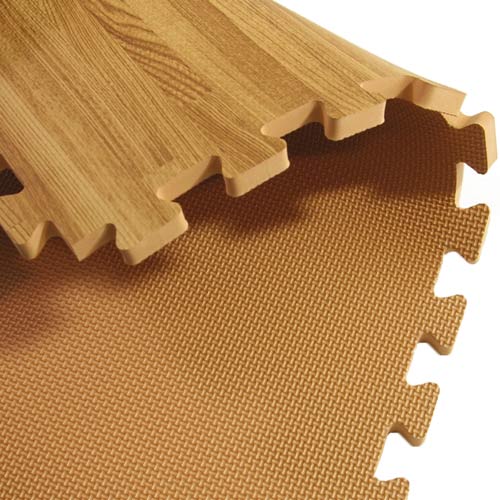 For layouts where colorful mats are not appropriate, consider the Reversible Wood Grain Foam Tiles. These EVA foam tiles have a smooth surfaced faux wood grain stain color on one side of the tile and a thatch texture on the other side in a tan color, allowing installers to select the appropriate style for the flooring.
These tiles may create a layout that looks like a hardwood floor, but they deliver the cushioning that's perfect for an exercise room or for a playroom for the kids.
Each tile measures 1/2 inch in thickness and 2 by 2 feet in coverage size, allowing for a fast layout process.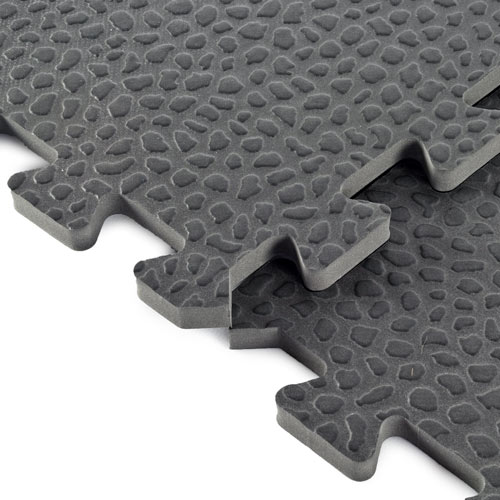 For a little bit of extra grip on the surface of the EVA tiles, the stylish Pebble Home Gym Flooring Tiles are a popular choice.
These all-black tiles fit into the decor of almost any room, and the pebble-top surface layer ensures a good grip for athletes who need to make sudden movements during their bodyweight training classes. (An all-gray pebble-top tile is available as a special order.)
At 3/8 inches in thickness and made of a more dense EVA material, these tiles don't provide quite as soft of a surface as others on this list, but they will deliver the durability and firmness athletes need for their workout sessions.