What is the Best Dumbbell Mat?
By Lisa Hobbie Created: June, 2020 - Modified: September, 2023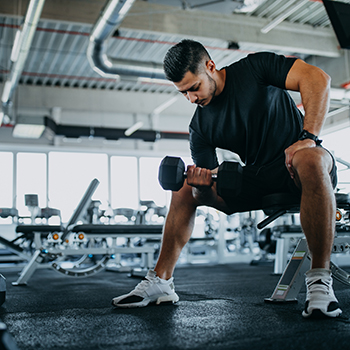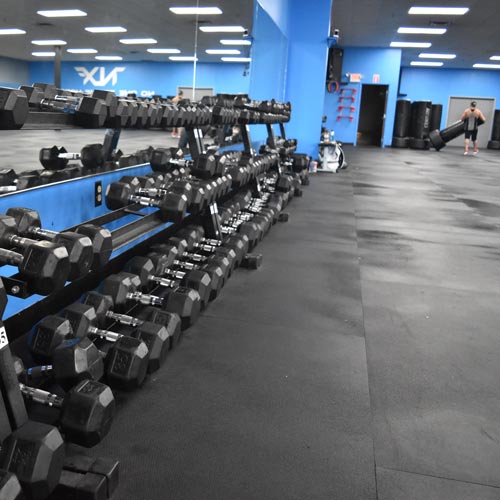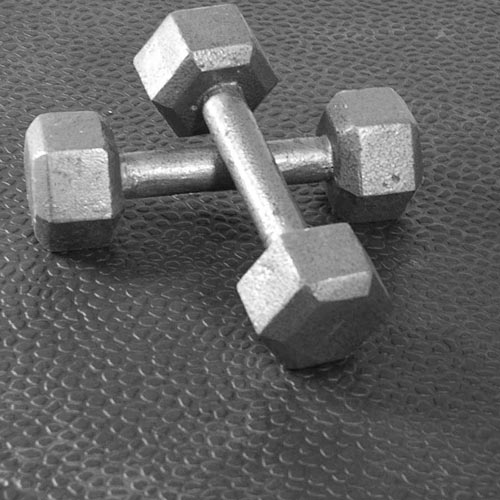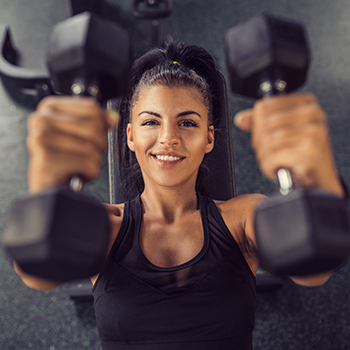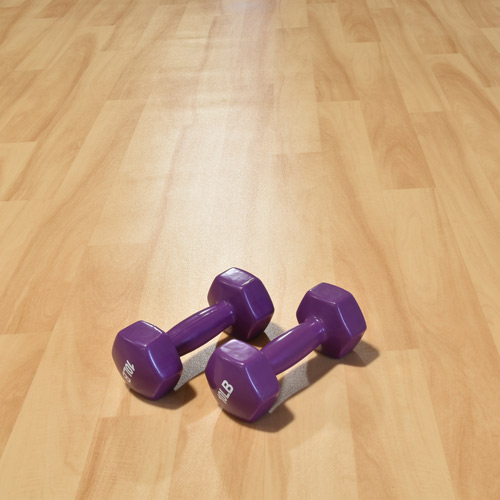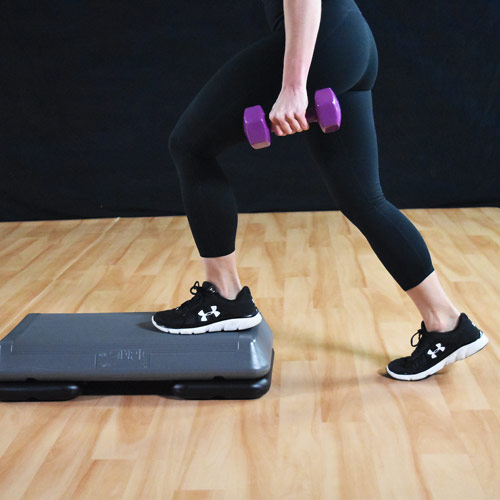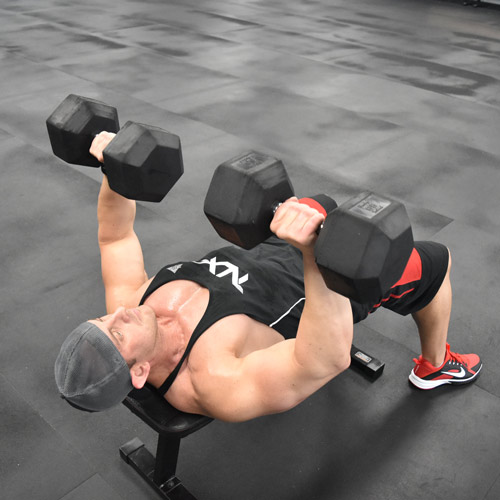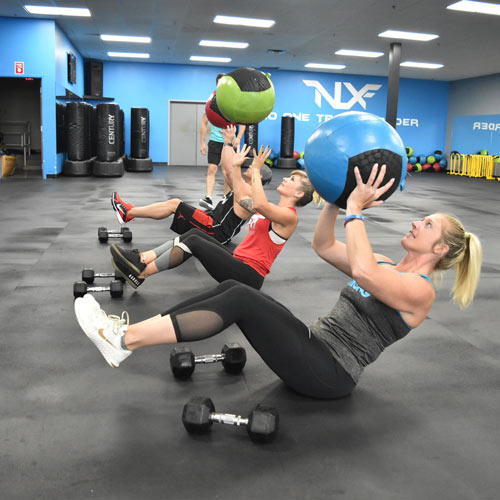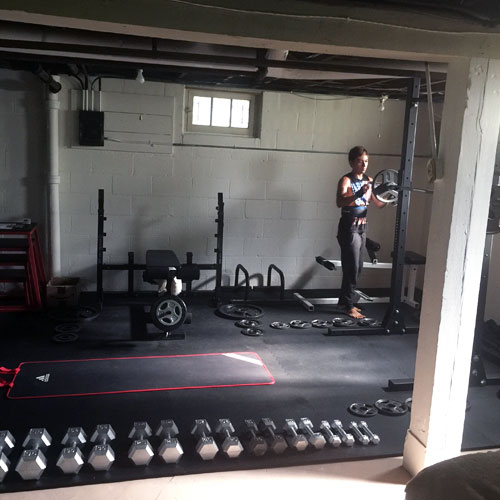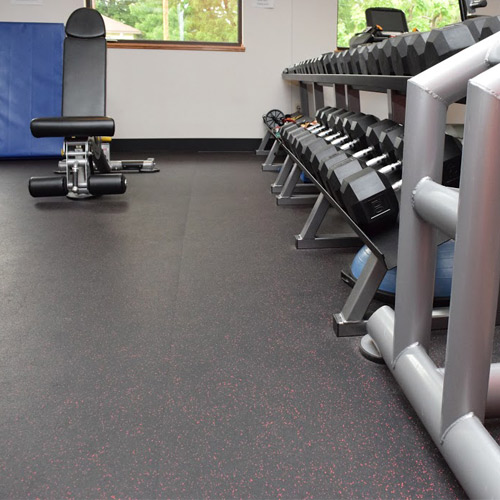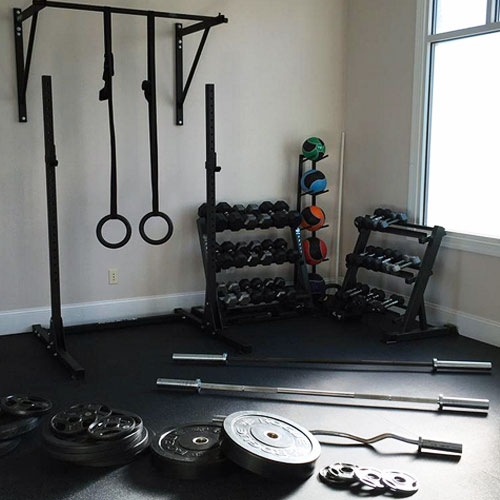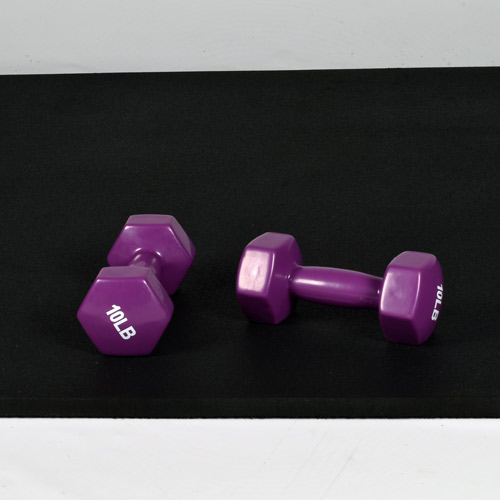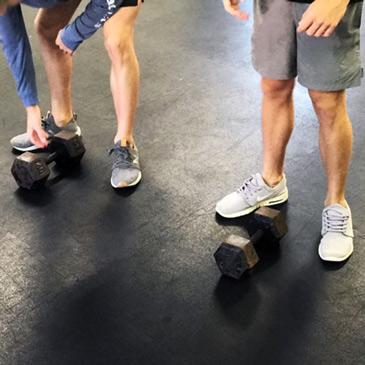 Lifting weights is one of the most popular and universal forms of exercise in today's fitness world. It would be difficult to find a commercial or home gym without at least one set of weights present - especially dumbbells. Not much beats a chest press, row, fly, to build up a muscular upper body. A good variation of curls will work the biceps and triceps, and whether one uses a bench or the floor to perform such exercises, they are an effective addition to any workout routine.
When thinking about a workout area, it is important to consider the type of flooring needed for the space. Even if gym flooring is installed, having a dumbbell mat in your weight lifting area serves multiple purposes. Different than a typical yoga mat, a dumbbell mat tends to be thicker and more robust and is designed to withstand the abuse of dropped weights and heavy equipment. Not only does it protect the existing subfloor, but it also provides a better lifting experience for the athlete. 
Greatmats has many flooring options that are suitable for a weight lifting space, with 5 options serving as some of the most popular dumbbell mats.
5 Best Dumbbell Mat Options from Greatmats
1. Sterling Athletic Rubber Tile Gray 1.25 Inch x 2x2 Ft.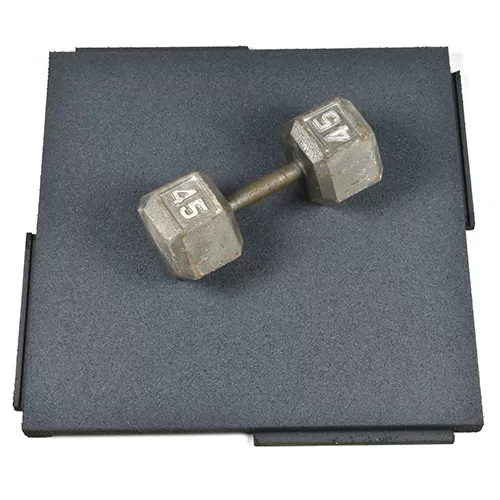 One of the best dumbbell mat options is the
Sterling Athletic Rubber Tile
. This 2x2 foot tile is made of heavy-duty, tough rubber and is a recycled rubber content product. It has precision hidden interlocking tabs that create a virtually seamless floor. It is easy to install without adhesive, and it can be used to accommodate any space - large or small. This dumbbell mat is extremely rugged and will stand up to any and all weights striking the floor including the potentially sharp or pointy edges of a falling hex dumbbell.
2. Sundance Mat Straight Edge Standard 3/4 Inch x 4x6 Ft.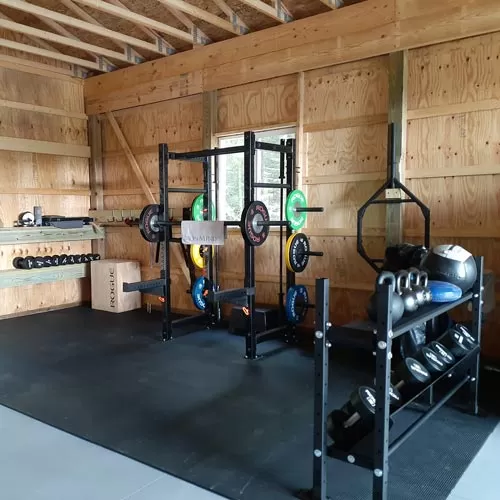 The
Sundance Mat Straight Edge Standard
is another great dumbbell mat option. These 3/4 inch mats are super easy to assemble without adhesive, and they are straight edge and cut to precision. The durable, long lasting, nonporous surface top also has a hexagon texture. They are made of recycled content, and come with a 10 year warranty. These mats are tough, and are even sometimes used as horse stall mats! They carry a Shore A 75 material density rating, so will not compress or dent with heavy weights on them. Instead, they will support the weight of your weights and other equipment, without affecting the subfloor or integrity of the rubber material. This is one of the best impact absorbing dumbbell mat options and will provide excellent protection to the subfloor below.
3. Woodflex Maple Full Roll Flooring
If a realistic wood floor interests you, the
Woodflex Maple Full Roll
is a suitable aerobic dumbbell mat option. 
This synthetic multi-purpose gym flooring is a low maintenance option that never needs sanding or refinishing. The vinyl flooring is available in wood grain maple and has closed cell vinyl foam backing. Made from recycled, pre-consumer material, each full roll is 6 feet 7 inches wide by 49 feet 2 inches long. It comes with a 15-year limited warranty. This is a great surface for cardio workouts with lighter vinyl coated dumbbells. 
4. Gym Floor Workout Fitness Tile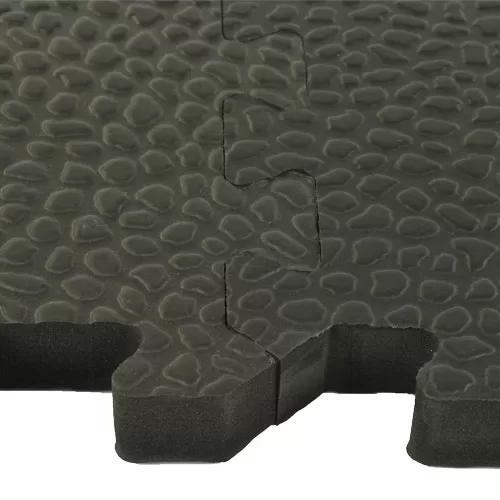 The
Gym Floor Workout Fitness Tile
also works great as a dumbbell mat. Designed to work as home gym and weight room flooring, this super high density and durable EVA foam tile is designed to withstand the weight of heavy equipment and dumbbell racks. It is lead and latex free, waterproof, and very easy to clean. The double sided pebble top surface texture allows for longer life, making this product an excellent value! Each tile is 2 x 2 feet, providing 4 square feet of coverage per tile. They weigh only 2.2 pounds each making for easy installation by one person. Yet they are durable enough to help protect your floors from the impact and noise of clanging dumbbells.
5. StayLock Tile Anti-fatigue Flooring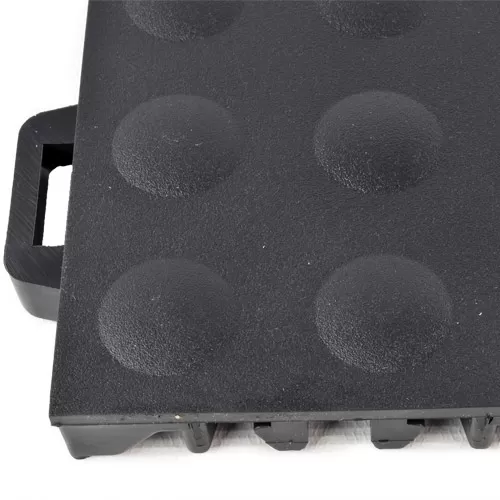 Another excellent dumbbell mat option is
StayLock Tile
. This anti-fatigue flooring system with bump top can be installed over carpet or cement floors without an underlayment, and it is durable like rubber with cushioning like foam. Installation is relatively easy using the active locking connector system which requires no glue. Sweat and liquid will not damage this flooring, as it is waterproof and resistant to most acids and oils. It fits very tightly together and is super easy to maintain. These flooring tiles provide superior cushion and bounce support for intense workouts, and work as a dumbbell mat and workout mat for things like Insanity, Zumba, aerobics, and more.
Keep in mind that the non-rubber products will hold up to dropping of dumbbells from low heights. If you will be using heavy dumbbells made of uncoated steel or iron, make sure to use a rubber dumbbell mat for the best durability and protection.
The wide variety of dumbbell mat options at Greatmats is quite extensive.
The different varieties have been installed in hundreds of professional and home gym settings and provide the best in quality, service, and dependability. Most mats come with a warranty and are designed specifically to take the use and abuse of heavy weights and fitness equipment. You can be confident in the longevity of your investment when you choose Greatmats. Simply reach out to the friendly and knowledgeable staff who will help you determine the best option for your space.