What Are the Most Affordable Bedroom Gym Flooring Options?
By Kyle Schurman Created: March, 2021 - Modified: December, 2022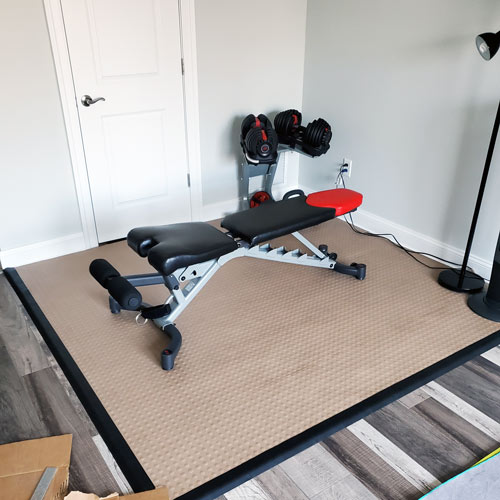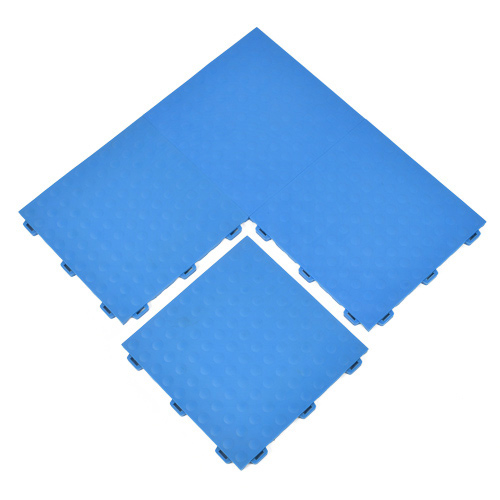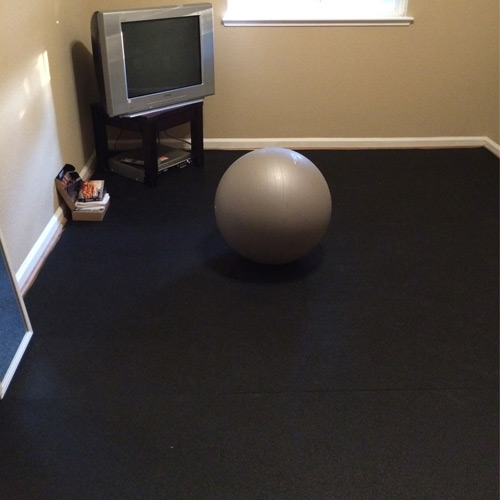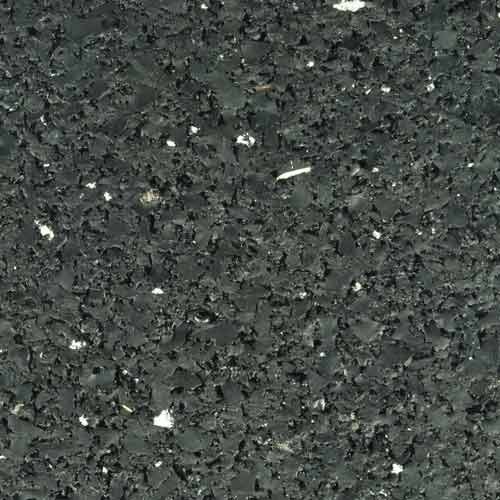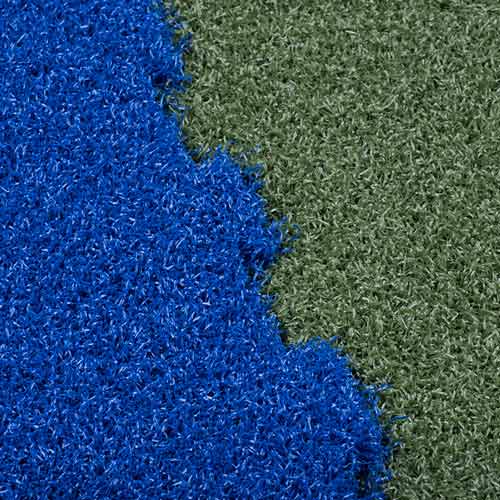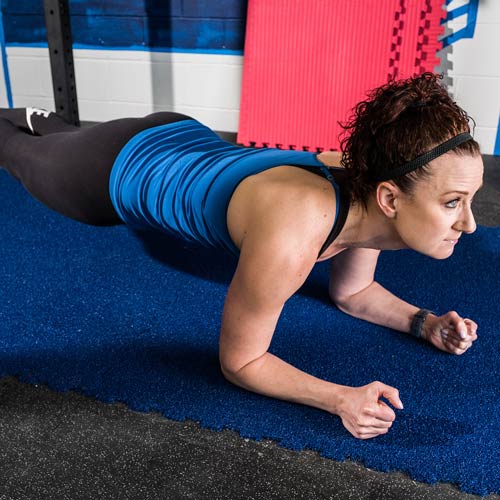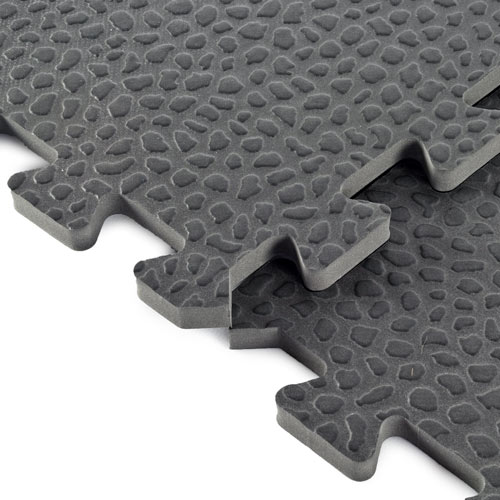 When creating a spare bedroom gym for workouts at home, it's important to think about the kind of flooring desired for the space. Beyond durability and cushioning in this flooring, it needs to provide a good value too. By shopping around, finding affordable bedroom gym flooring that delivers a high level of quality is not as difficult as it sounds.
The best budget friendly flooring ideas for creating a mini home gymnasium in an extra bedroom include:
Plyometric Rubber Roll Sport Natural

Home Gym Pebble Flooring Tile

Interlocking Turf Tile

StayLock Bump Top Tile
Does a Roll of Rubber Work for a Home Gym Setup?
When creating a bedroom gym, rubber rolls are an excellent choice for the flooring. Rubber has a high level of durability, so it will stand up to all kinds of workouts without showing wear. It easily can support the weight of
equipment for exercising
, protecting the subfloor underneath from damage.
Rubber delivers a solid footing for the athletes, ensuring they have a safe place for workouts. They won't have to worry about slipping with a grippy rubber surface under their feet.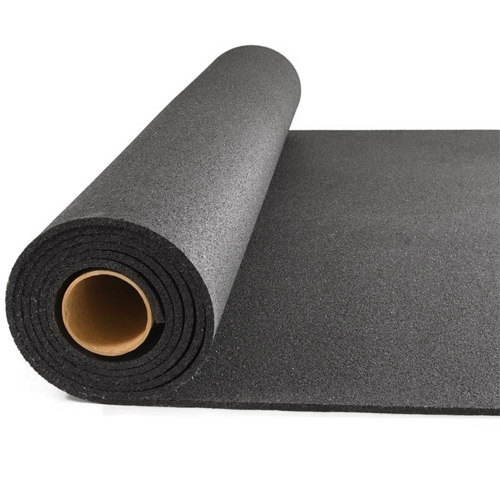 The Plyometric Rubber Roll Sport Natural product is available in thicknesses ranging from 6 mm to 10 mm (about 1/4 inches to 13/32 inches). The thinnest roll only costs about $1.15 per square foot of coverage.
Using a thin plyometric rubber roll in a bedroom gym simplifies the installation process, as thicker rolls can have quite a bit of weight to them. But even thin rolls of rubber have enough weight to allow them to remain in place during a workout without the need to glue them down.
Is Foam Safe to Use in a Bedroom Gym?
Foam tiles represent a popular selection for creating a safe and durable combo gymnasium floor in a spare bedroom at a home or in an apartment.
Foam tiles
often have a puzzle style edge, which greatly simplifies the installation. Just pop the tiles together like jigsaw puzzle pieces, creating a simple DIY job.
When the installer wants to return to the original floor, these tiles pull apart just as easily as they went together. EVA foam is lightweight, so moving the tiles back and forth from storage to the bedroom takes very little time and effort.
With EVA foam, the level of cushioning the athlete has is outstanding, which ensures a safe workout versus exercising on cement, ceramic tile, or hardwood.
Foam tile offers a high level of combined durability and grip too. If using heavy workout machines on foam, small indents may be noticeable over time, but these indents often return to their original shape after moving the machine to a new location - depending on how long the machine was in place and how heavy it is.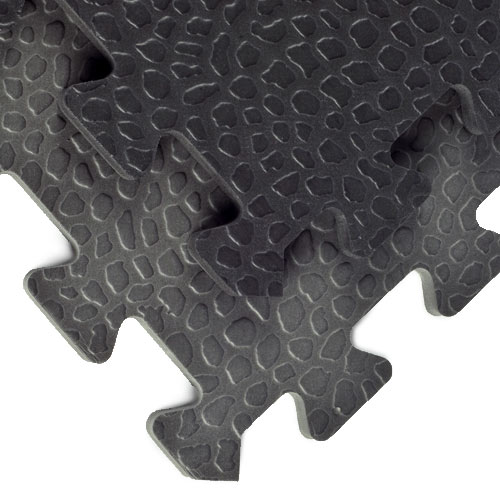 For a slight texture in the surface layer of the EVA foam tile, the Home Gym Pebble Flooring Tile product is an outstanding choice. It has a raised pebble top that gives athletes just a little bit of texture for efficient movement during workouts. This pebble tile texture product costs less than $1.70 per square foot of coverage.
Can You Install Artificial Turf in a Bedroom Gym?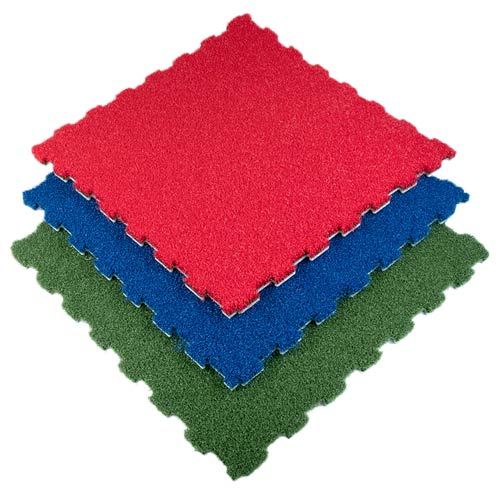 For those seeking uncommon flooring ideas for creating a gymnasium in a bedroom area, the Interlocking Turf Tile is an outstanding choice that is sure to grab the attention of friends and family.
These 2-by-2 foot tiles cost less than $8.25 per square foot. They consist of a red, green or blue artificial turf layer attached to a base layer consisting of polyurethane foam for cushioning.
The foam layer creates a level of rigidity in each tile that allows for a puzzle edge design. Installers can pop these turf tiles together easily, just as they would with the
EVA foam tiles
described earlier. They can even be interlocked with specific styles of interlocking rubber tiles for a multipurpose gym flooring system.
What DIY Gym Tiles Offer the Benefits of Foam and Rubber?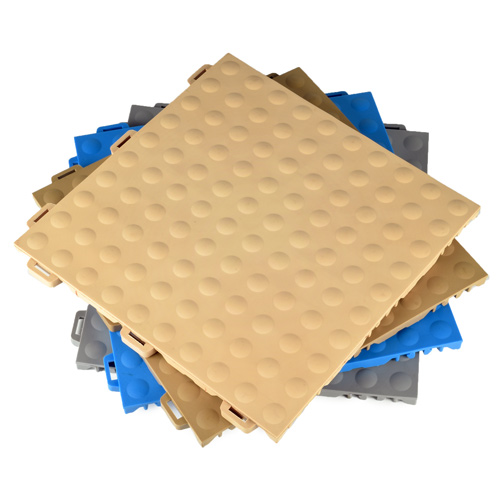 For those who want the cushioning benefits of foam and the durability of rubber in a single material, consider the StayLock Bump Top Tile product. The PVC plastic combines the best of both rubber and EVA foam, making it an outstanding choice for creating a home gym.
These PVC plastic tiles measure only 9/16 inches in thickness, but they provide a high level of cushioning for athletes, keeping their lower body joints feeling fresher after a long workout session. The slightly raised bump texture on the top helps athletes maintain a sure footing.
This is a highly-durable option versus other types of home gymnasium flooring, carrying a 5-year limited warranty. It will continue to look like new, even after regular use. The StayLock tile, which has four different color options available, costs about $5.50 per square foot of coverage. It's also available in black with a budget price closer to $5 per square foot.