Is There A Difference Among Rubber Mats For Gym Equipment?
By Lisa Hobbie Created: October, 2020 - Modified: September, 2023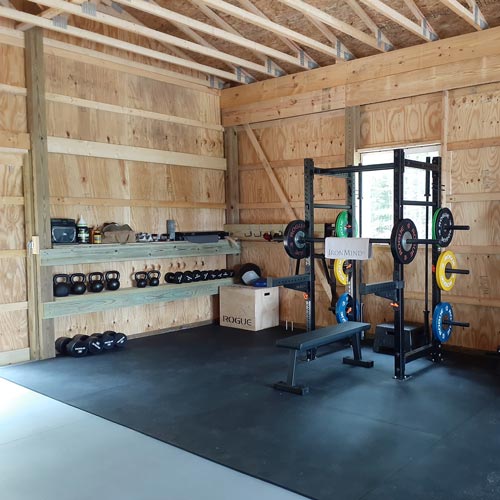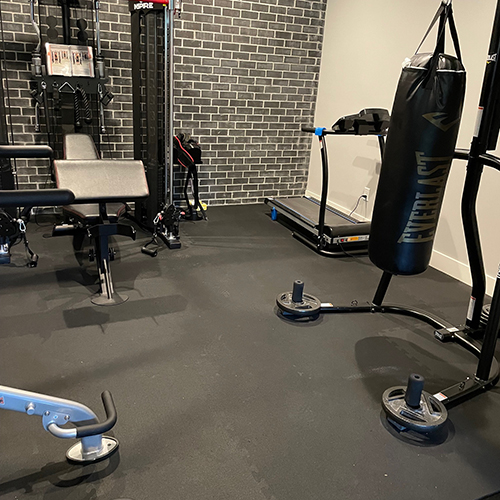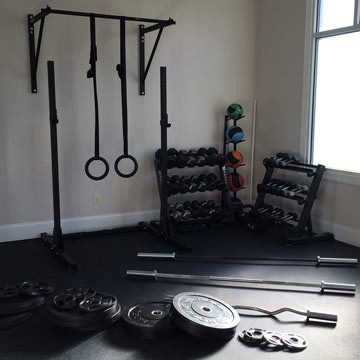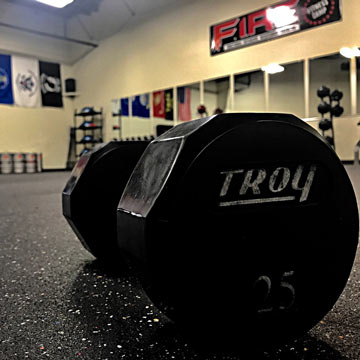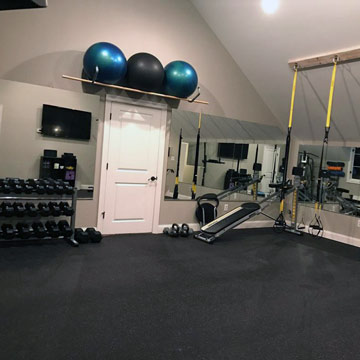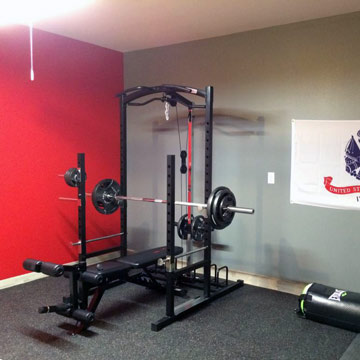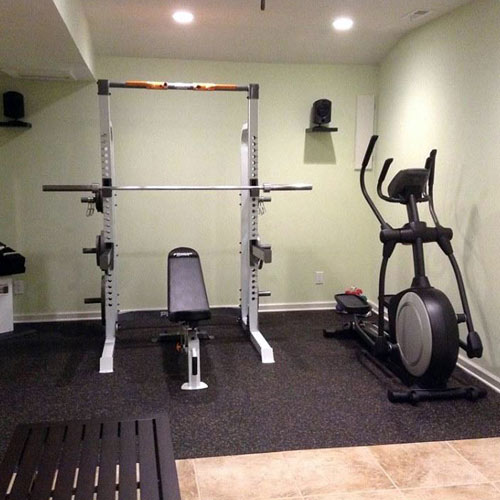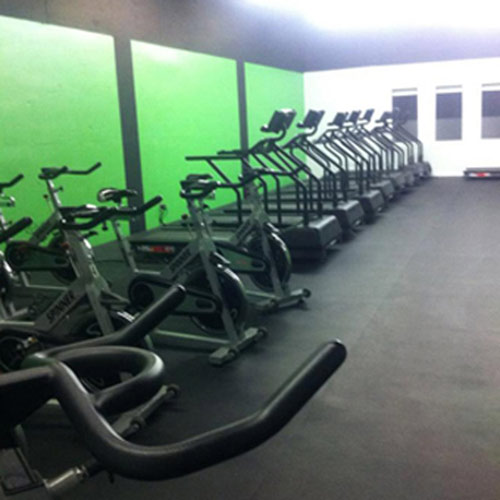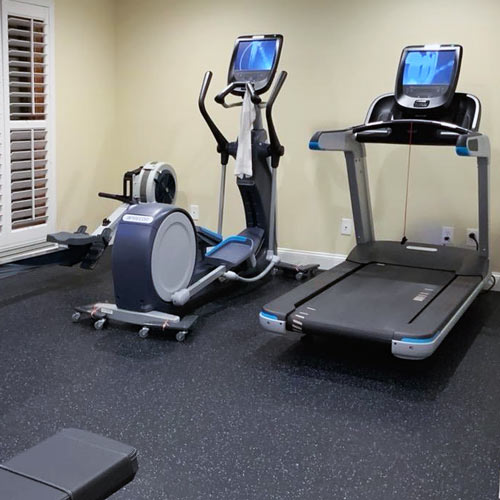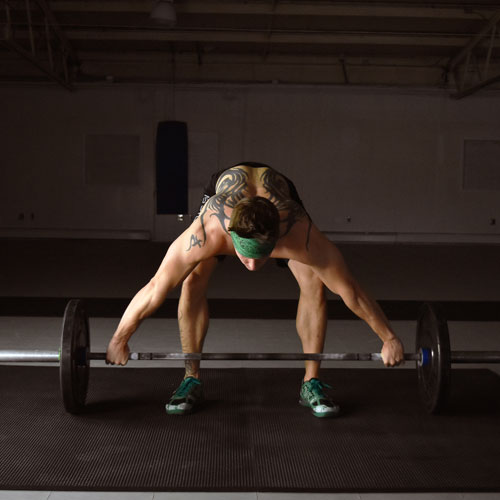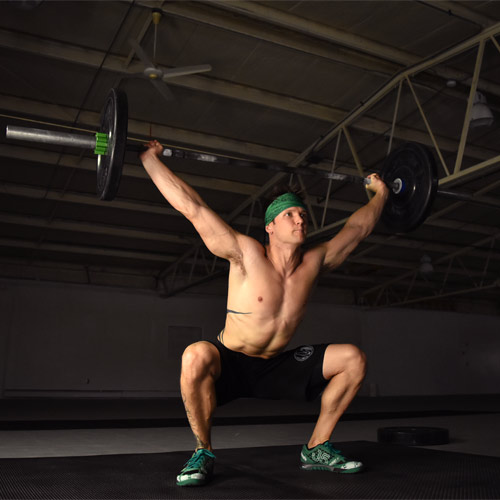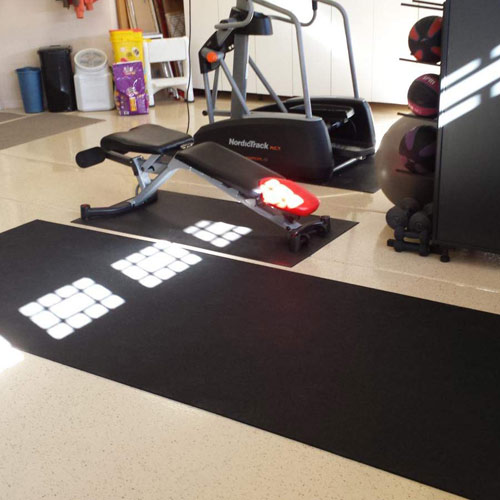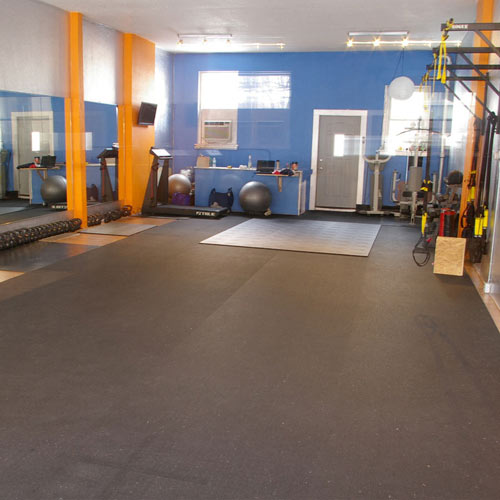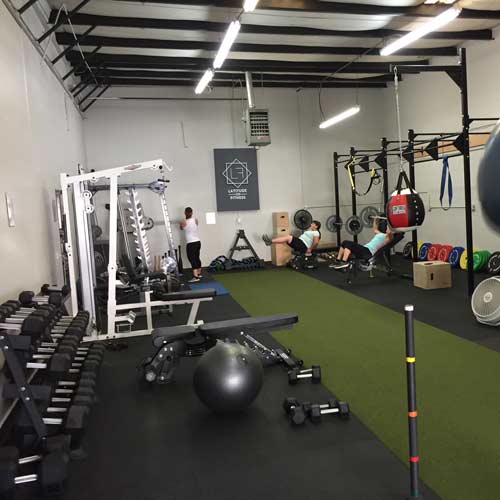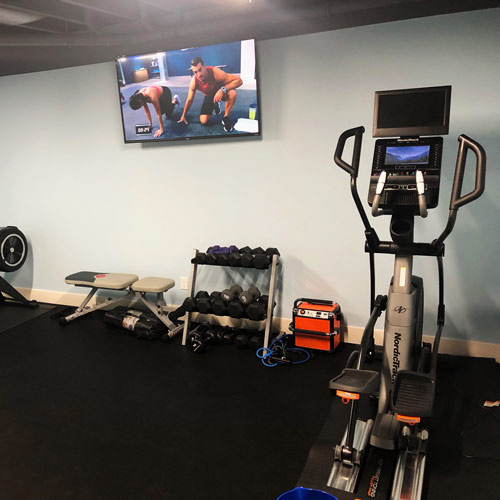 When thinking about outfitting a home workout space with rubber mats for gym equipment, it may seem like all rubber mats are basically the same. Although rubber is often the obvious and most popular choice for protection over subfloors and surfaces, not all rubber mats are the same. There are different sizes, thicknesses, weights, and surface textures. 
The source of the rubber from which the mats are made can also impact whether or not the mat will have a rubber odor. Some rubber mats for gym equipment roll out or lay flat, while others interlock and fit together like a puzzle. 
When you're ready to explore your options for rubber matting to go under a treadmill, elliptical, or other heavy-duty exercise equipment, Greatmats is your one-stop shop for the best selection of matting and flooring. From horse stall mats to specially designed fitness mats, and numerous options in between, Greatmats has what you need in terms of protective flooring mats for under gym equipment. 
Plyometric Rubber Rolls for Gyms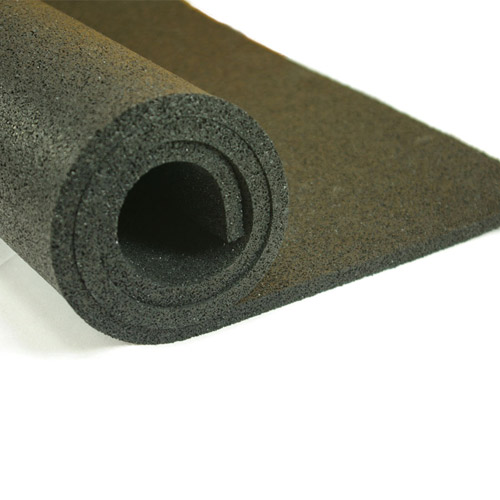 Plyometric rubber rolls make excellent mats for under gym equipment. 
Not only are these
rubber rolls
designed to work as an exercise mat for intense workouts but they are also designed to stand up to the weight of heavy equipment. That makes this roll a super versatile, multi-purpose rubber mat. 
It provides excellent cushion and shock absorption, even during repetitious and rigorous athletic workouts. 
The rolled material requires no adhesive for an easy installation on a flat surface, and it is made in the USA of the highest quality craftsmanship and materials. This product is durable, high performing, and easy to use while consisting of the same material that can be found in professional gyms nationwide.
4x6 Straight Edge Rubber Gym Mats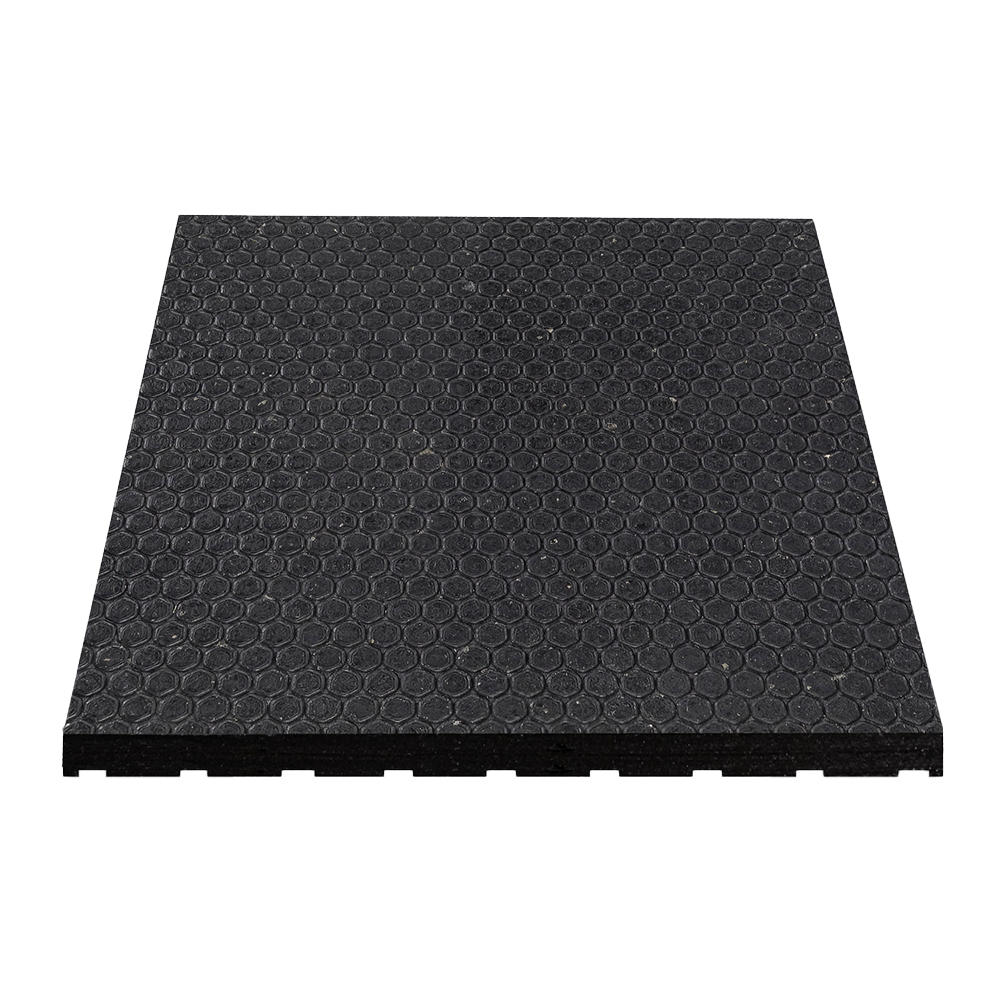 Stall mats often double as
mats for under gym equipment
. The Sundance 6x4 ft x ¾ inch straight edge product is among the best options for protecting the subfloor from damage caused by weights or machines. 
Made from 100 percent recycled rubber, these mats deliver phenomenal impact-absorbing benefits with a non-slip pebble top. The durable ¾ inch thickness helps the mat stand up to cold and damp conditions with a grooved underside that allows for some drainage and airflow. 
This product provides stable comfort and traction, delivers a high level of durability, lays down without the need for adhesives, and is among the toughest mats on the market. At 100 pounds each, these mats are also the heaviest and will not slip and slide once laid in place.
Interlocking Rubber Tile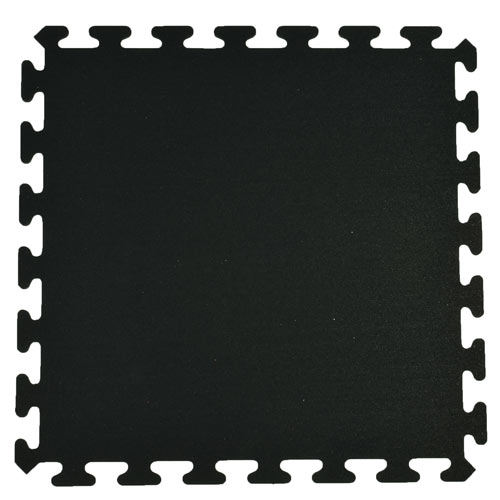 The Interlocking Rubber Tile Gmats Black is an economical option for interlocking mats for under gym equipment. The
⅜ inch-thick rubber tiles
can handle heavy exercise machines and protect the original flooring from damage. 
These 2 x 2 foot tiles are durable, yet lightweight. So, they are a great option to use in a temporary workout space or any time the flooring may need to be moved. 
Although light, they do carry a material density rating of Shore A 60, so you can count on a tough and dependable floor that will look and perform well. This fitness tile is made in the USA and comes with a 5-year limited warranty.
Interlocking Rubber Gym Equipment Mat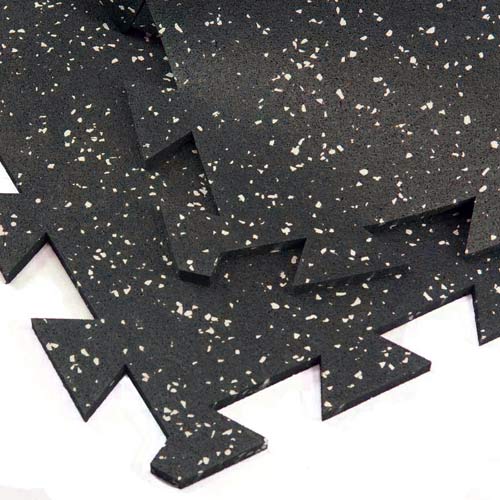 Another superior option for interlocking mats for under gym equipment is the
⅜ inch Geneva rubber floor tile
with 10 percent color. 
These tiles present many of the same qualities as some of the others highlighted, but do boast a lower rubber odor. Manufactured in the USA from recycled rubber content, these 3 x 3 tiles are 18 pounds, so you can easily cover a large surface area in a limited time, making it an ideal product if you have multiple machines to place on the floor. 
The tiles are waterjet cut and designed to stay put without curling or moving, and they also feature tighter fitting seams than most other mats. 
Finally, with the colored flecks distributed throughout the tile, the unique look of this product presents a classy finish to your gym floor. 
Rubber Gym Rolls Matting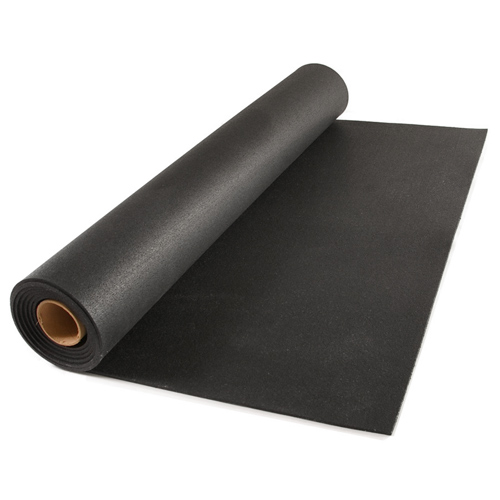 Rubber flooring rolls are very popular
rubber mats for gym equipment
. This durable rubber flooring option is available in custom-cut lengths of 15 feet per roll or longer and they're easy to custom-cut yourself.
This makes it a great product if you have a very specific area you wish to cover. Made in the USA of recycled rubber content, this Green product comes in many colors and thicknesses. This non-absorbent matting will provide excellent support and traction and serve multiple purposes in your workout space. 
Greatmats is your one-stop-shop for Rubber Mats for Gym Equipment!
Whether one of the highlighted rubber mats suits your budget and preferences, or, if you want to explore other options, keep in mind that Greatmats has unbeatable quality and service and numerous other rubber mat options. Friendly and knowledgeable agents are standing by - just waiting to help you determine what your ideal mat or mats would be. When you're ready to purchase, let Greatmats go to work for you!