What Types Of Flooring Can Be Installed Over Concrete?
By Lisa Hobbie Created: June, 2021 - Modified: October, 2022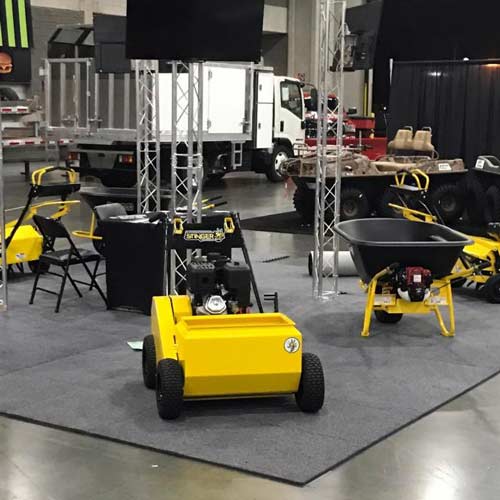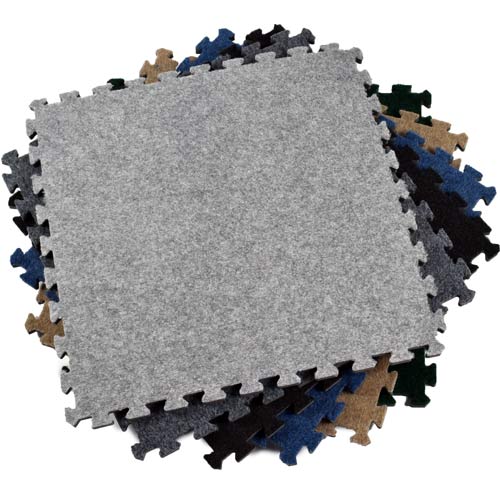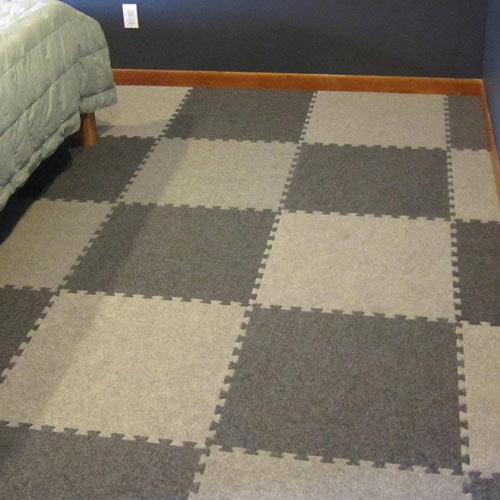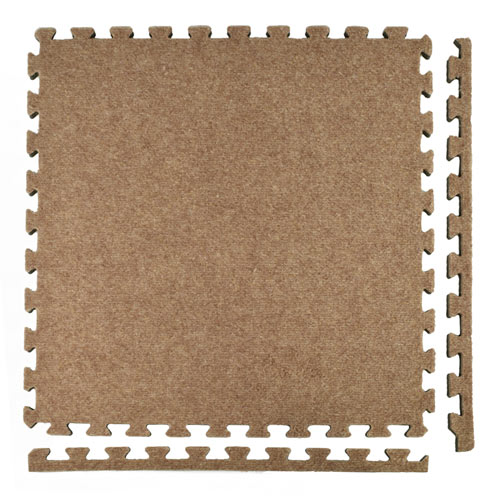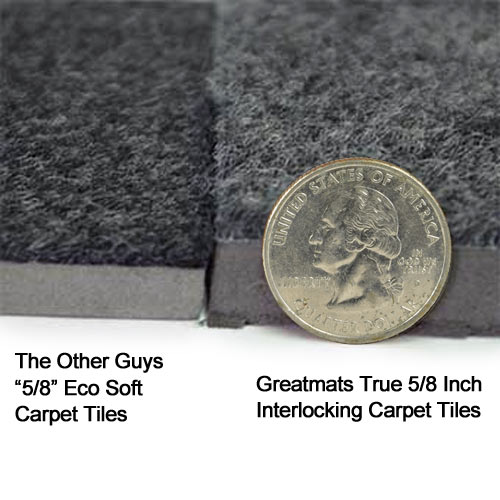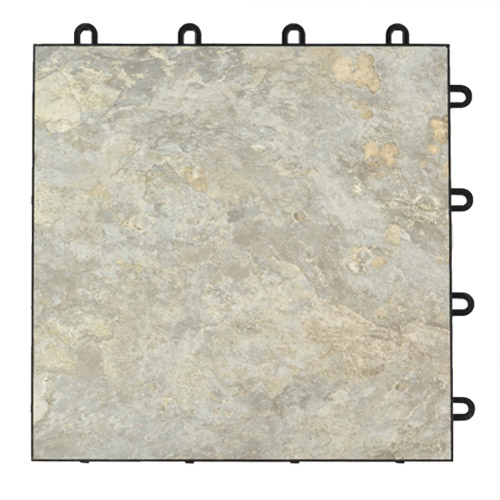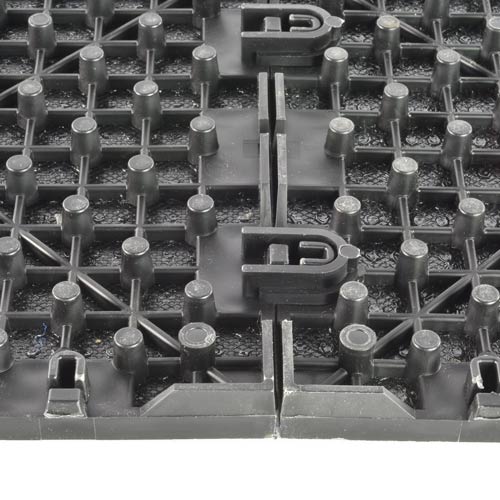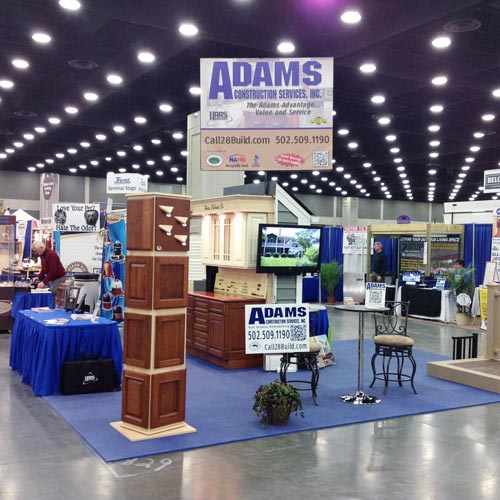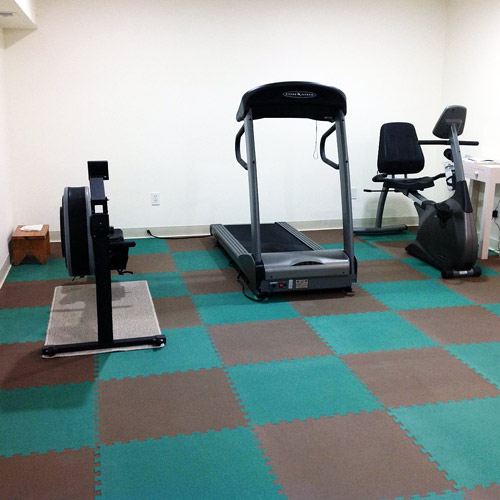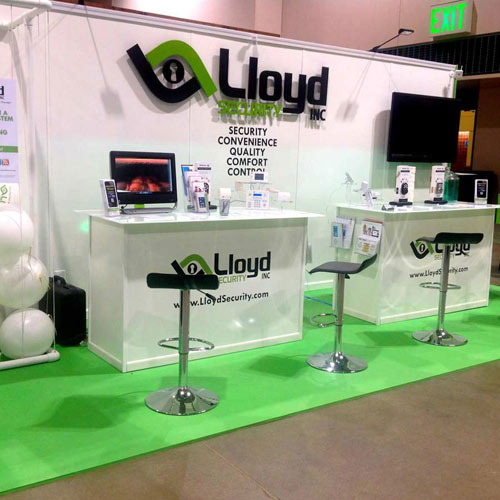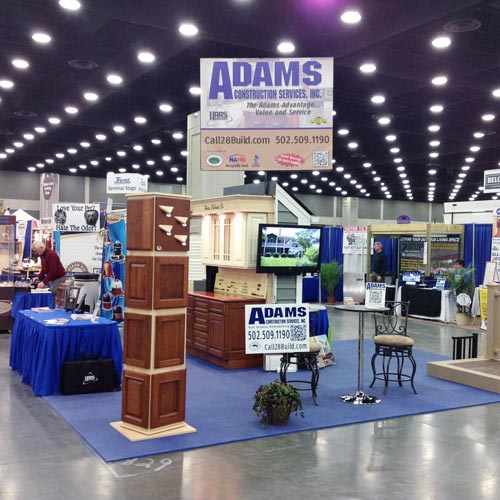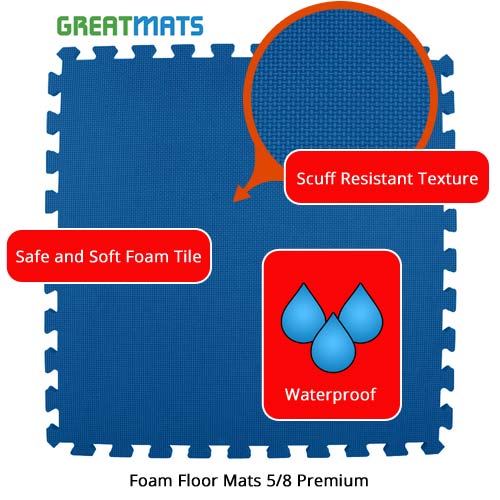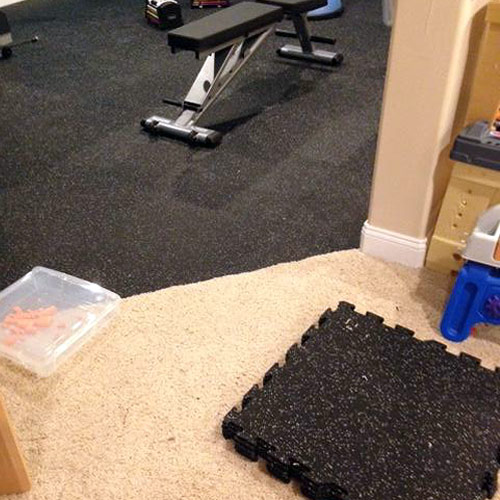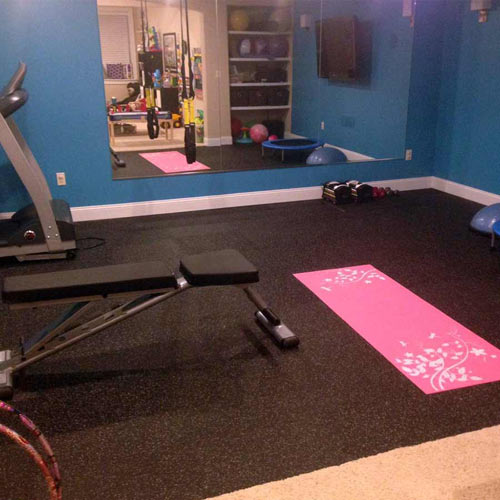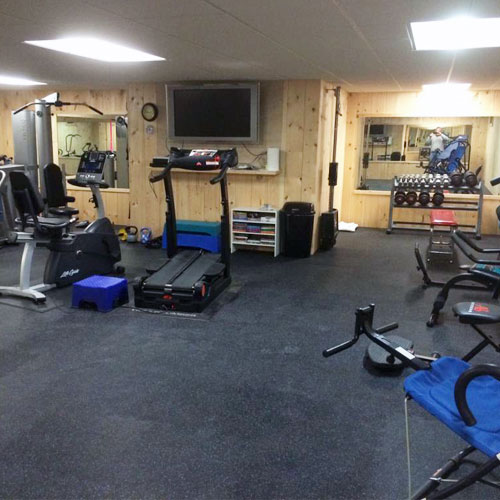 There are so many different flooring products that can be
installed directly over concrete.
From indoor options to outdoor options, the list is nearly limitless.
Any flooring product that can be installed directly over a hard, solid surface is one that can be a solution for flooring over concrete or cement. There are vinyl, carpet, plastic, foam, rubber, and turf options available at Greatmats, among which the following are the most popular:
Each of these products are among some of the best solutions for numerous applications and purposes. They are easy to use as flooring over concrete, and they will look and perform well for years.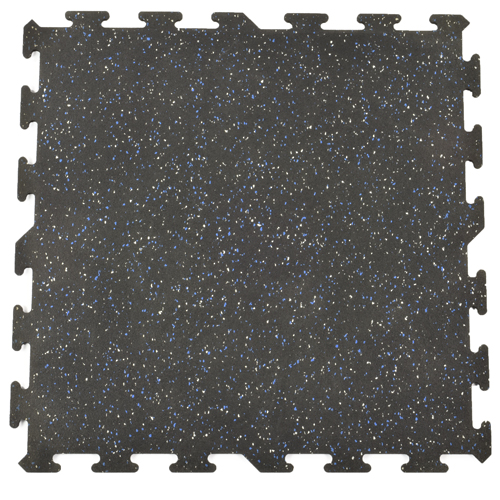 Interlocking Rubber Floor Tiles work well in home gym settings, basements, garages, weight rooms, and commercial gyms. They are 8mm thick and very easy to install over concrete by placing them and fitting them together like you would pieces of a puzzle.
The rubber floor tiles are made to last and endure heavy weight of exercise equipment and constant foot traffic. They also provide noise dampening qualities and offer a smooth but non-slip surface that will allow for years of quality flooring.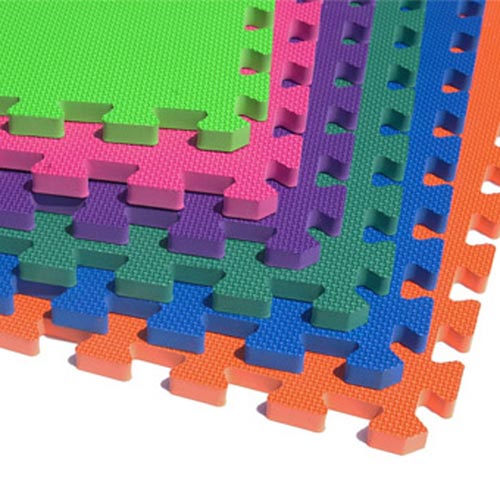 Premium Kids & Gym Mats are a super affordable flooring over concrete option that can make any space a safe and vibrant one suitable for working out and playing.
These cushioned mats are shock absorbing, stain resistant, colorful, soft, thermal insulating, and noise suppressing. They offer a surface that is durable and versatile.
The EVA foam mats are also scuff resistant, and they are designed to endure lots of use and foot traffic - thanks to their thatch surface texture.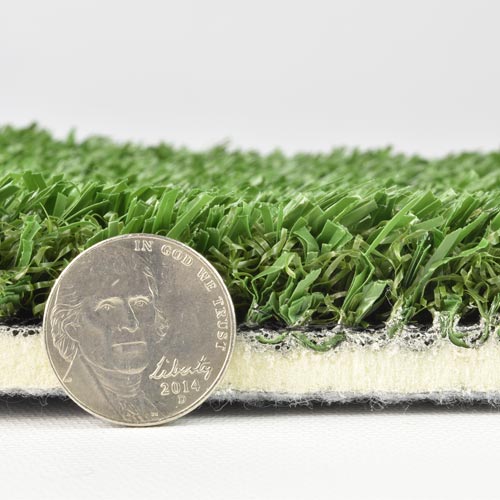 V Max Artificial Grass Turf is another option that would perform well right over concrete. It's one of the most popular gym turf flooring options that can be used in interior or exterior settings. It's perfect for many sports and physical activities like sled drills, soccer, baseball, and more.
This turf product delivers high performance quality, durability, and value. It reacts naturally and is easy to maintain. It's much more comfortable than hot or cold hard surfaces.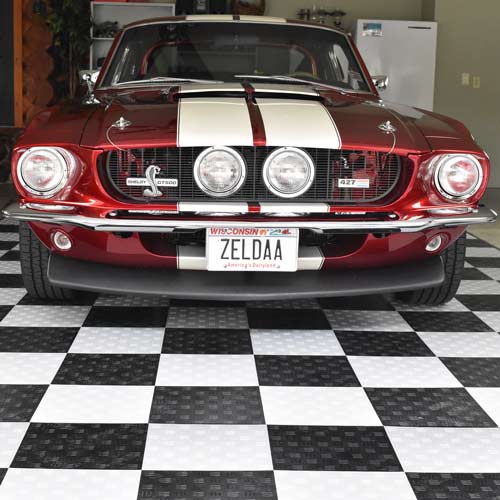 Diamond Garage Floor Tile is a top notch polypropylene plastic flooring over concrete product. It's extremely durable and tough, with the ability to endure weight loads of up to 10,000 pounds in a garage or other setting.
The waterproof tiles have a tight fitting snap together connector system for an easy installation process over concrete or cement. They can endure all kinds of heavy use and abuse. They feature a slip resistant diamond tread surface texture that offers a safe grip when walking on the flooring.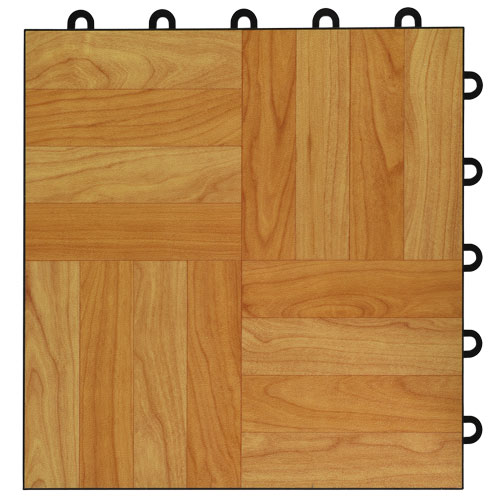 Max Tile Raised Floor Tile is one of the most popular and versatile products available at Greatmats. It is a floating floor that can easily be installed over concrete - or almost any subfloor, for that matter. It's waterproof and suitable for any space - especially damp areas like basements, bathrooms, or other areas prone to moisture.
This raised tile design promotes air flow beneath to prevent mold, mildew, and odor. Their commercial grade vinyl surface delivers the rich look of wood without having the need to be resurfaced. It also is resistant to scuffs, dents, and divots.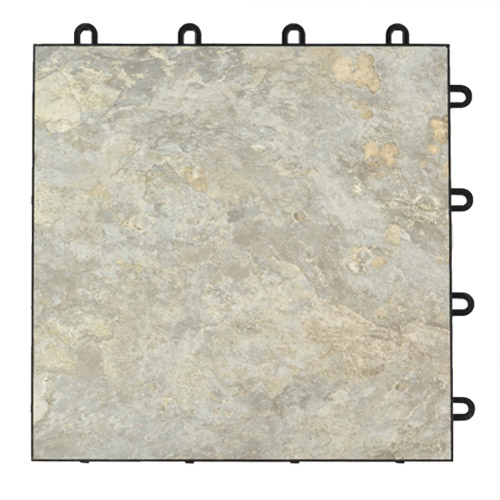 TileFlex Floor Tile is a flooring over concrete product that will help you achieve the look of an authentic wood floor, but you will never need to resurface or refinish it.
It is affordable, waterproof, and has a raised base to allow underside air and water flow. It is simple to keep clean and it requires minimal maintenance.
The modular design allows a fast and easy installation without adhesive, and it is available in a variety of finishes and colors.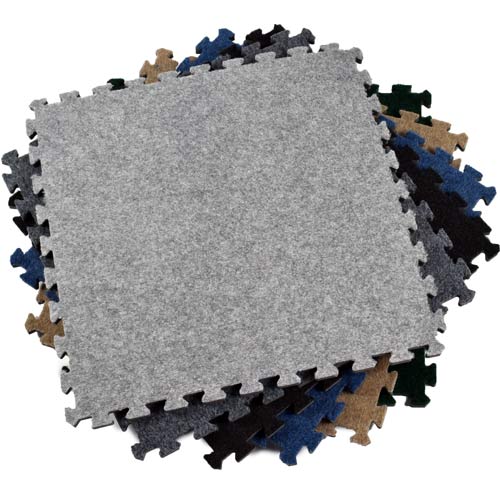 Royal Interlocking Carpet Tile can be easily and quickly installed on a clean concrete floor without any adhesive or padding. It's a versatile product that is durable and boasts numerous benefits, making it an option for most indoor and a few outdoor applications.
The tops of these carpet tiles are layered with a durable plush carpeting that is bonded to a soft closed-cell foam base, resulting in a durable product that is waterproof and stain resistant. It's very easy to clean and maintain, and it delivers a comfortable anti-fatigue and insulation value similar to traditional plush carpet.
Greatmats - For The Best Flooring Over Concrete
If you are considering flooring products that can be installed over cement or concrete, Greatmats really is your one stop shop. The options highlighted are only a few of the solutions that would work well. From a large selection of product options to the best quality and service available, you can't go wrong with any of the flooring solutions at Greatmats.