What Mats Should I Use For Back Handsprings?
By Lisa Hobbie Created: April, 2021 - Modified: April, 2021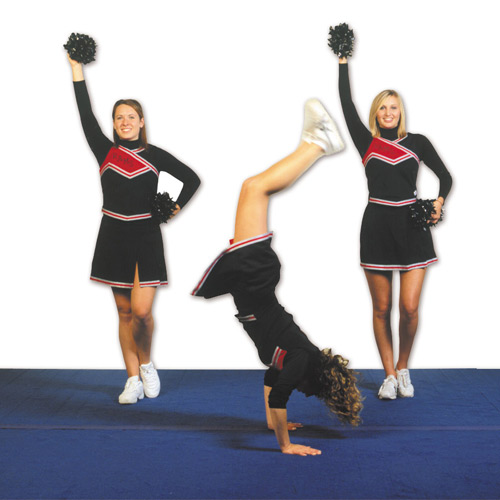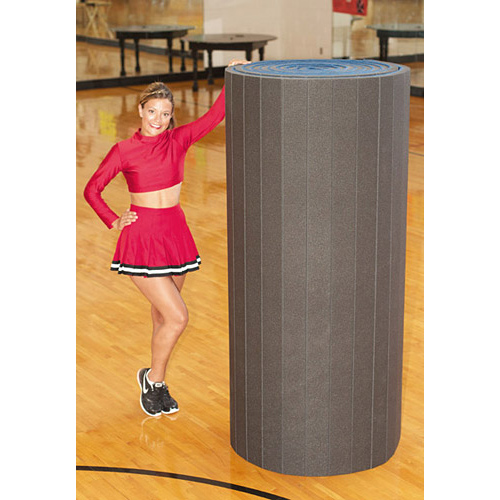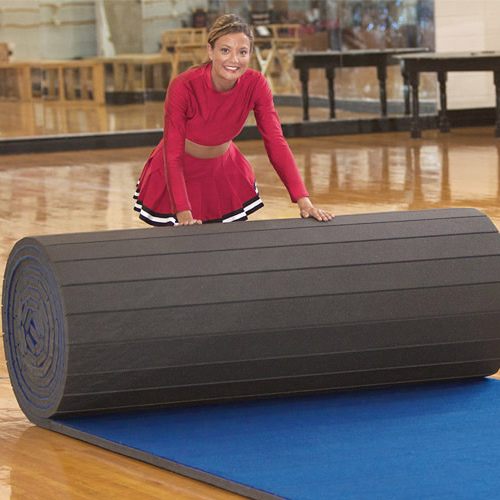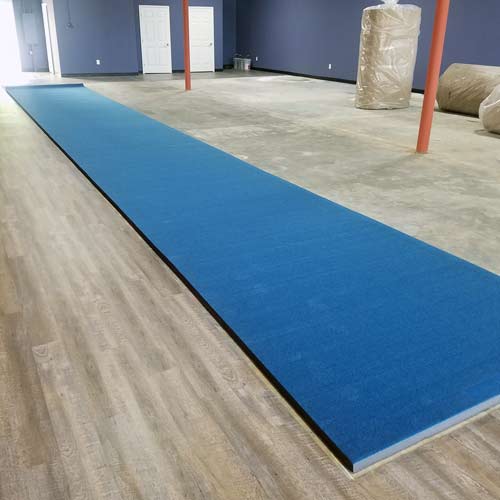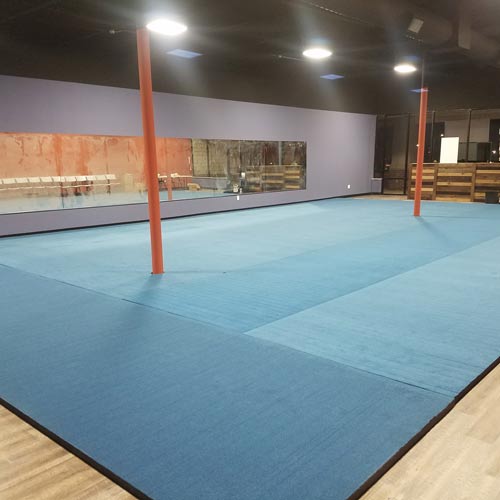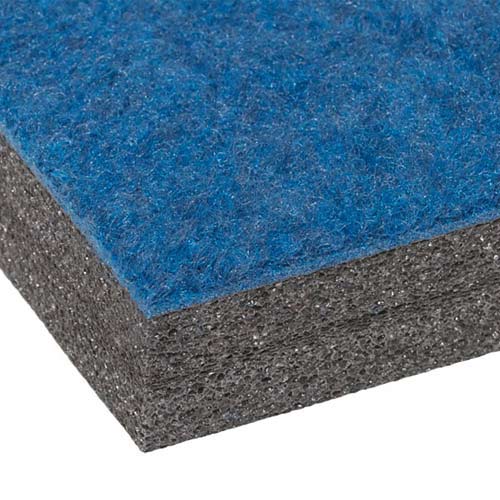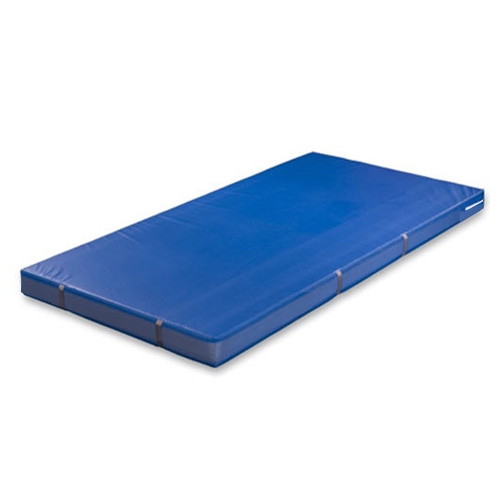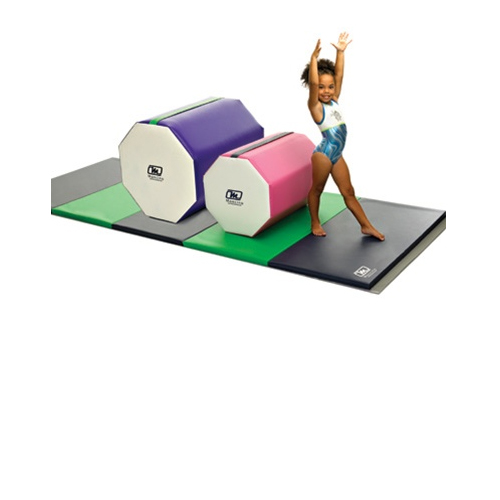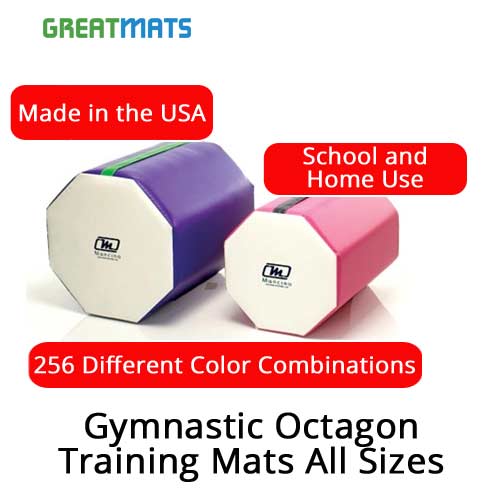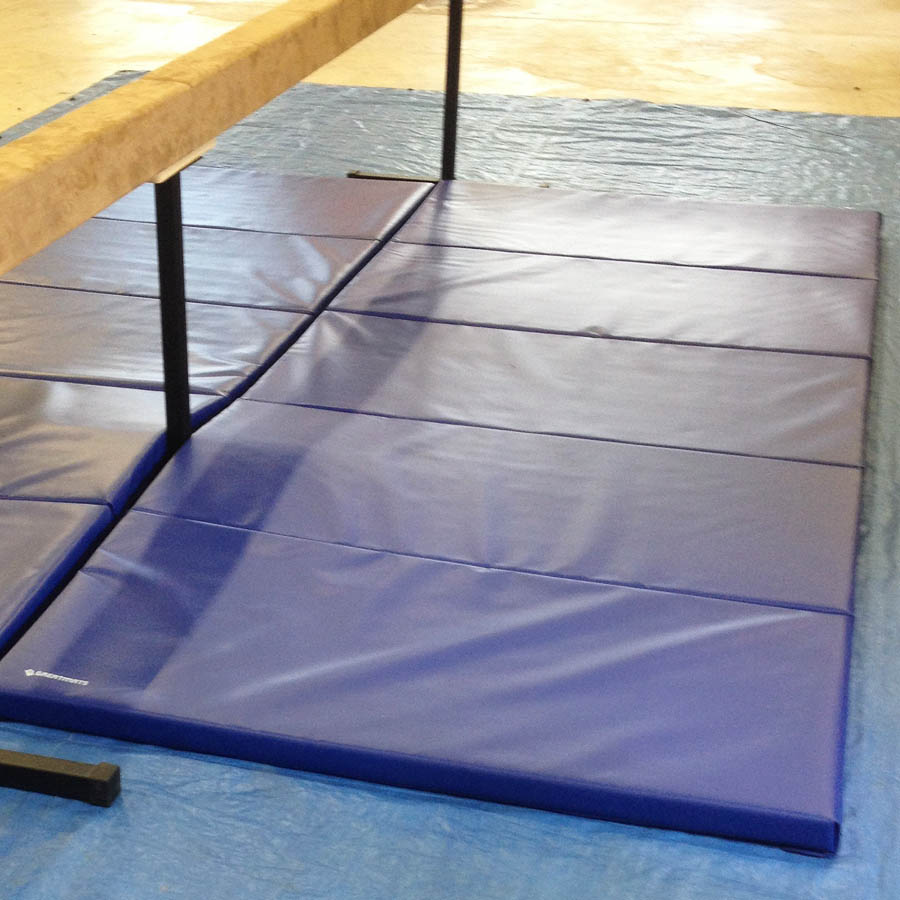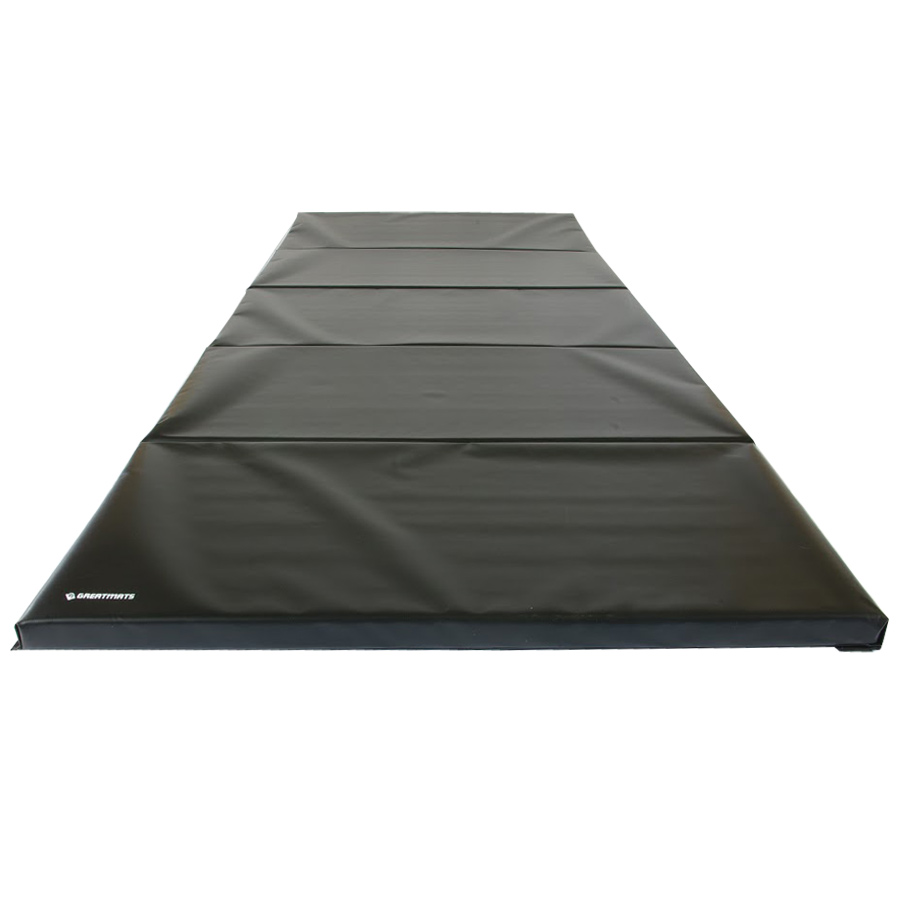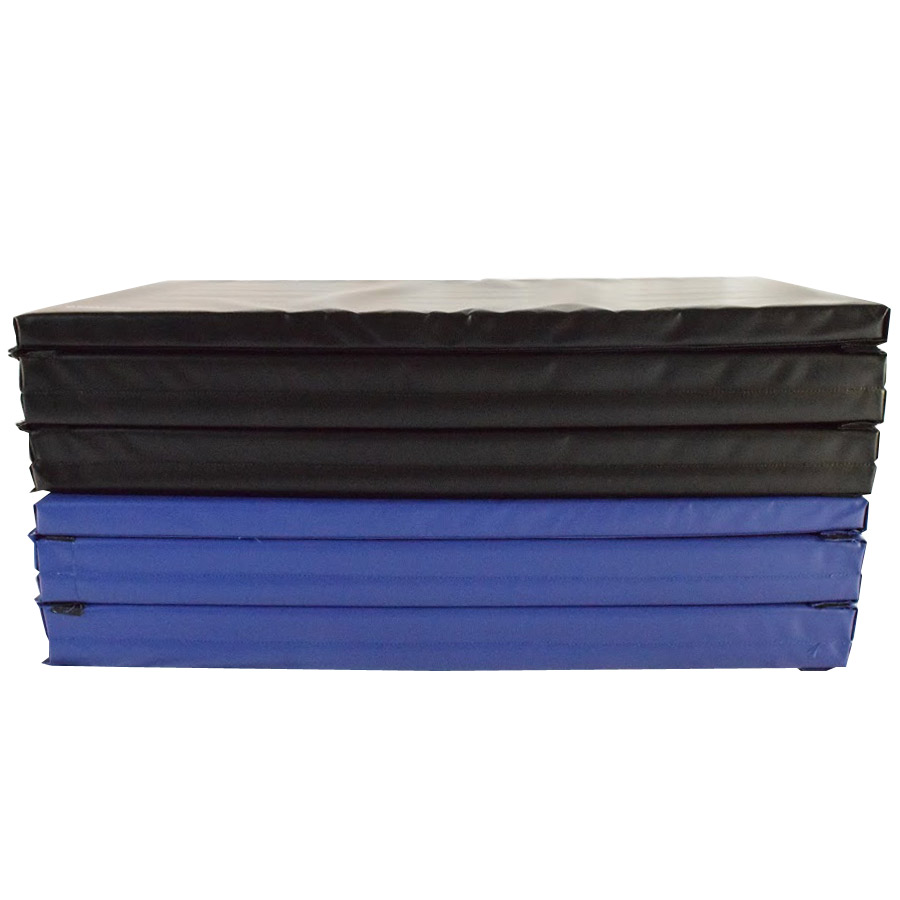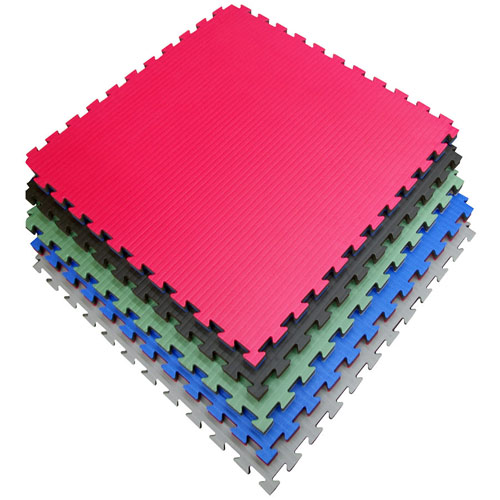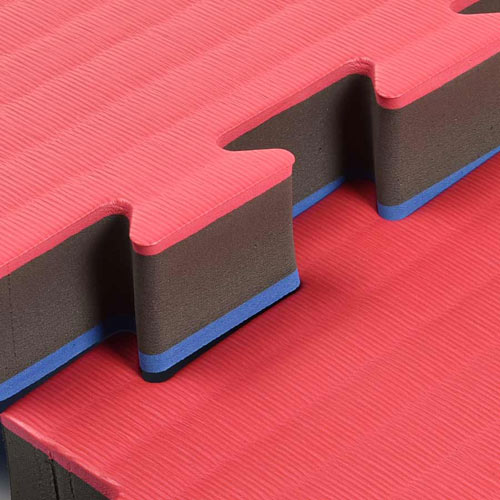 Doing gymnastics stunts and tricks takes a lot of practice and perfecting. Tumbling and doing everything from a back handspring (also known as a flic-flac and flip-flop) to a
back tuck
requires that adequate mat systems are in place to provide a safe and cushioned surface on which to land. The training required to master difficult skills, like a handspring, is quite intense, and having the
appropriate mats
in place is imperative.
Greatmats offers a wide variety of handspring trainer mat options from which to choose, with the following seven being among the best:
Wedge Mats
Octagon Mats
4x8 Gymnastics Safety Mats
4x10 Gym Mats
6x42 Cheerleading Mats
2x6 Foot Wall Mat
Grappling MMA Mats
These seven mats present a great mix of specialty shaped and standard mats, of different sizes, styles, and thicknesses. Each of these products offers many different features and benefits that make them the best. From wedge incline mats to foam puzzle mats and everything in between, these will all perform beautifully in a gymnastics practice space.
Specialty Mats for Handsprings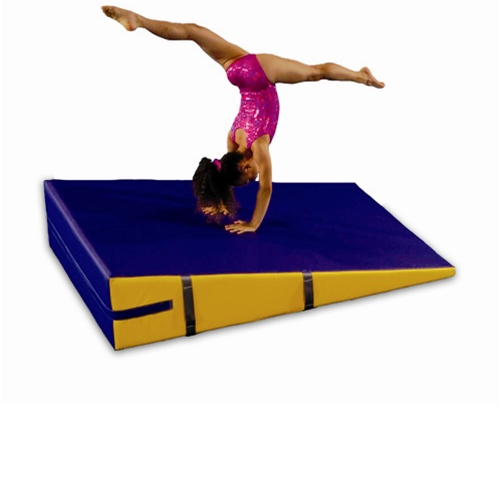 Wedge Mats work really great as a back handspring training mat. These gymnastics and cheer mats are used for learning and mastering new skills. The incline of the wedge allows for the athlete to start at the high end of the mat and work along the downhill portion of the wedge. This allows the athlete to make his or her body move correctly for a given stunt like a handspring until they are strong enough to perform it on a flat floor surface.
Incline wedge mats are super durable and constructed from the highest quality materials. They come in folding or non-folding options and numerous different colors. Also referred to as cheese mats, these are available in a number of sizes, ranging from - 24 x 48 inches and 14 inches high to 72 x 144 inches and 22 inches high.
Octagon Mats are versatile for developing and mastering any skills involving forward rolls, leaps, walkovers, and front or back handsprings. Because of the mat's unique shape, it also works well for supporting torso bending exercises - which strengthen muscles used in practicing and performing handsprings. It's really perfect for handsprings, as it provides help and roll speed to make it feel fast and realistic.
This handspring trainer mat is for sale at Greatmats in numerous sizes, ensuring you can find the perfect mat to meet your training needs - from 15 inch length by 24 inch width all the way up to 40 inch length by 40 inch width. They are also available in a wide variety of custom color combinations.
Gym Mats for Handsprings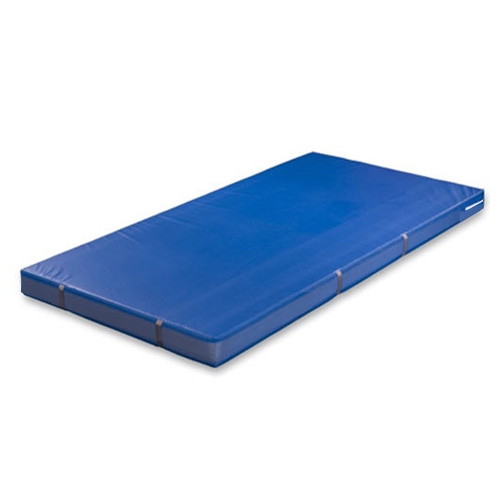 4x8 Gymnastics Safety Mats are used for developing skills. A great all-around mat, these are an excellent back handspring mat. They are 4x8 feet and 8 inches thick, making them a great choice to land on. The mat will do a great job protecting your athletes from injuries and fatigue.
These are available in single and bi-fold options, making them a great mat to take on the road or stack for extra thick protection. They are made in the USA and available in five other sizes and two other thicknesses. The high quality materials used when making these mats, like an 18 oz. 6P compliant vinyl cover, durable 2.5 inch polyethylene and polyurethane layered foam interior, and V2 or V4, are top notch.
There are 14 different color options to choose from, so it's easy to match school colors or design preferences. They are designed for durability and superior shock absorption and are suitable for basically any tumbling exercise. .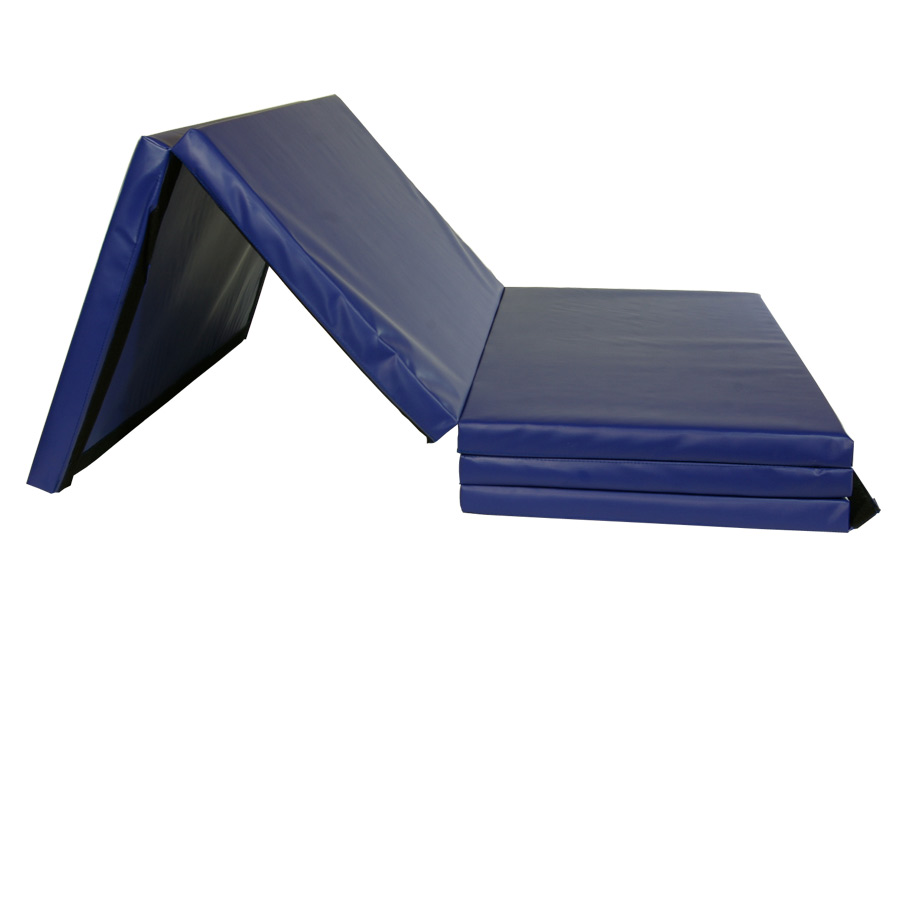 4x10 Gym Mats make for a great back handspring mat. They are constructed using the industry's best materials and standards, like
PE foam
, vinyl, and double stitched seaming, and an 18-ounce vinyl cover that stands up to very rough treatment and heavy use. Softness and shock absorption make this excellent for practicing and perfecting handsprings and other jump and drill work. They are also firm enough for the athletes to be able to jump and explode off the surface.
This tumbler & handspring trainer mat can also be used as wall padding, too, which is a great addition to a practice cheer or gymnastics space. Just screw the external flange on the long side to a strip attached to the walls to complete a simple DIY project. Regardless of the use or application in mind for this back handspring mat, it is among the best in terms of quality, durability, and versatility.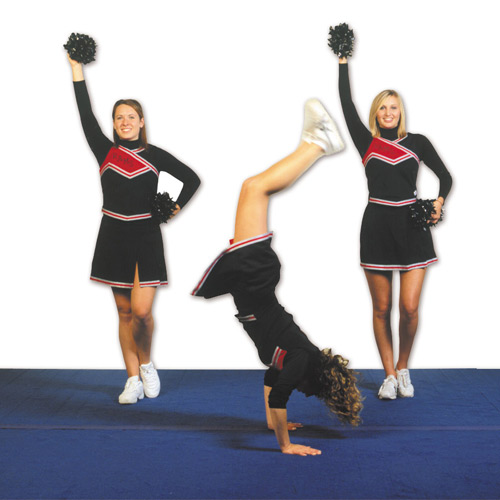 6x42 Cheerleading Mats are rolls that feature a 26-ounce needle-punch carpeted top and a 2 inch foam padding on the underside. This offers athletes lots of cushioning when practicing runs and handsprings. These mats are durable and made in the USA. This is a great back handspring mat option for any practice space, as it rolls up tightly into a manageable size that makes it easier to transport. It still provides a large coverage area that's perfect for runs or for allowing multiple athletes to use it at one time.
These mats come in many different colors, and they are designed and made to last.
Wall Mats for Gymnastics Practice Spaces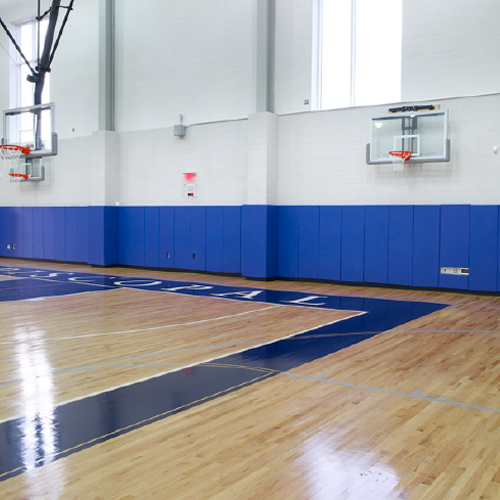 2x6 Foot Wall Mat Pads are a great addition to any gymnastics space. They serve as a level of protection for athletes who may have a stunt, skill, or run that spills off the mat or practice area and into the wall. This wall mat has 2 inch thick polyethylene foam and a backer board wrapped in a 16 oz. vinyl coated polyester. A lip top and bottom pads have a one-inch lip at the top and bottom of each pad that allows for a direct screw-on connection to a wall or furring strip attached to the wall.
The mats are ASTM impact rated, and they feature a formaldehyde free backer board. They are also antifungal and antibacterial.
Interlocking Mats for Handspring Practice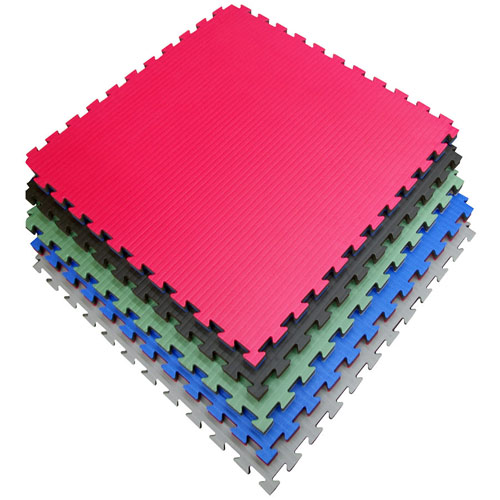 Grappling MMA Mats are designed for martial artists to have a space to practice ground work and takedowns. Due to their 4 foot ASTM
fall height rating
, they are also popular for Martial Arts Tricking that includes stunts such as back handsprings. They have a no skin burn texture with reversible and double color. Because of these features, they can also serve as a handspring trainer mat.
These mats are firm and have tight-fitting interlocks that prevent separation - even when placed under intense pressure and heavy use. They provide excellent
protection
for those learning new skills like handsprings. The professional grade puzzle mats are waterproof and non-absorbent, which helps to keep mildew, mold, and odors at bay.
Greatmats - For the Best Back Handspring Mat Options!
There aren't many things that are more exciting to watch than a successful gymnastics routine with tumbles and tricks. Tumbling takes a variety of strengths, skills, and talents, and to master these is a great accomplishment. There are many dangers involved with tumbling, though, including a potentially dangerous level of impact on the body of the gymnast. If a gymnast lands wrong from a flip or handspring, it could lead to a serious injury. This is where mats come in.
One of the most important training tools used in gymnastics is a matting system. Mats are used for safety and protection of gymnasts while they practice and perform their various skills - especially runs involving difficult skills like handsprings and tucks. Learning these stunts and mastering tumbling skills comes with some risks, which are minimized with proper mats.
With the many types and sizes of mats available, it may be overwhelming to try to determine which style is the right fit for mastering handsprings. Greatmats offers a variety of landing and other mats that come in many different styles, including non-folding and folding options, as well as different sizes and thicknesses. Most feature a layer of at least one inch cross linked polyethylene foam, providing the best in durability and shock absorption properties. Many are also combined with a layer of polyurethane foam.
The seven mats highlighted only skim the surface of what Greatmats has to offer. From discount mats to top of the line professional products, there are so many options from which to choose. When shopping for mats, one thing is for certain. You never want to sacrifice quality when it comes to handspring mats. When you purchase from Greatmats, you can be confident in the fact that you're buying top notch mats made out of the best materials and offered at the lowest prices. Contact one of Greatmats experts to help you determine which mat or mats are best for you and your athletes.