What Makes the Best Wedding Dance Floor?
By Kyle Schurman Created: January, 2021 - Modified: January, 2022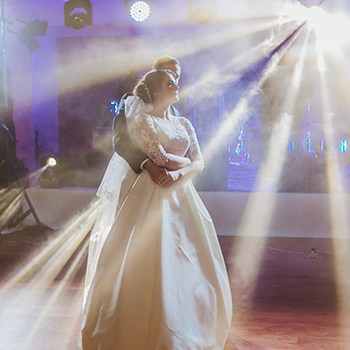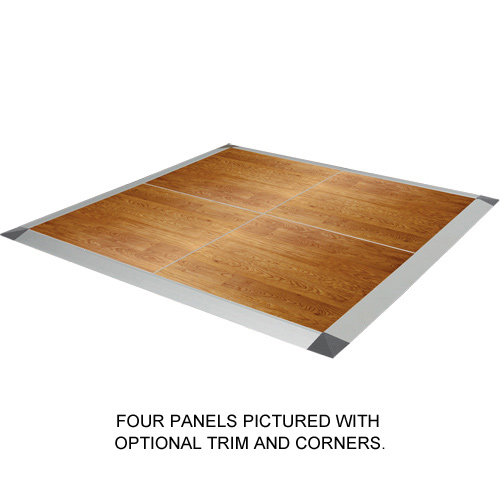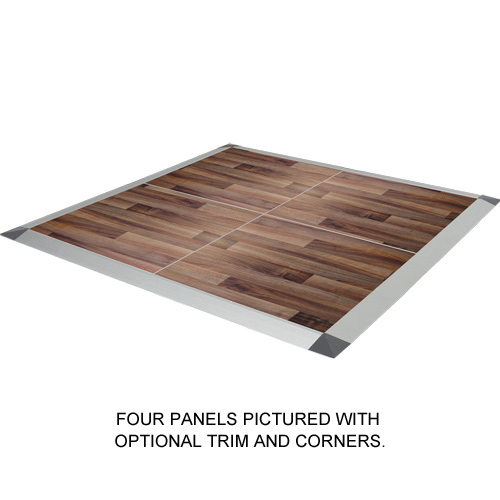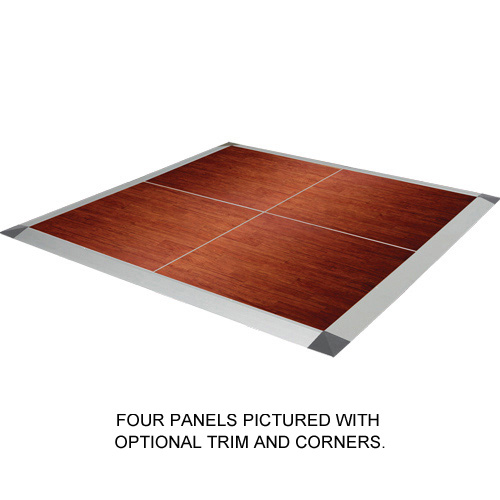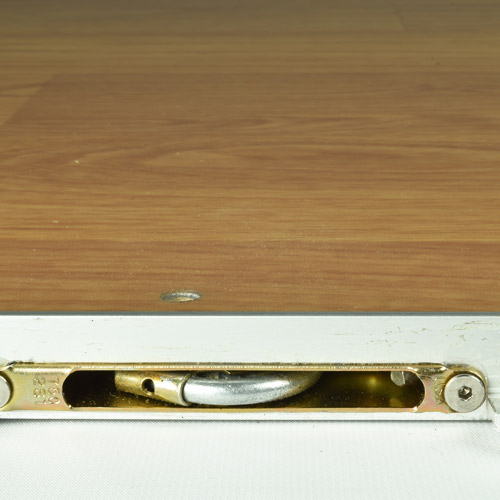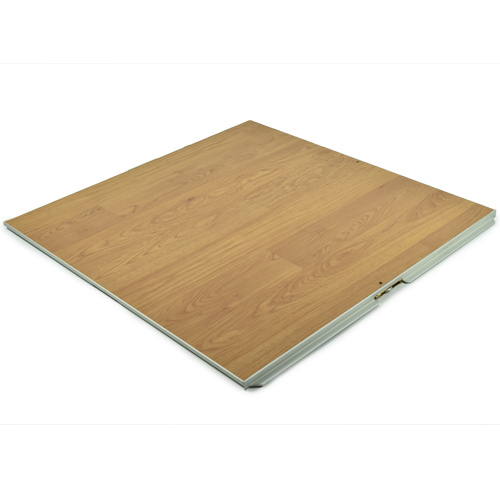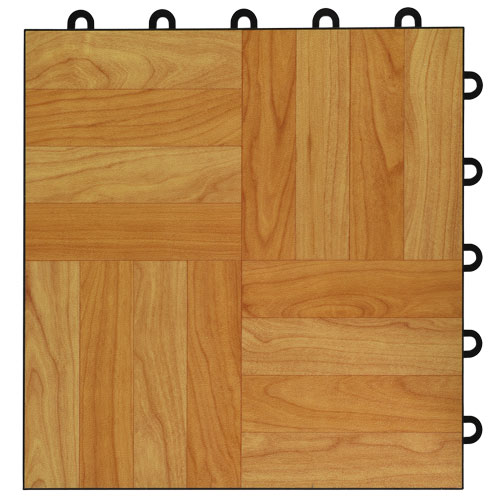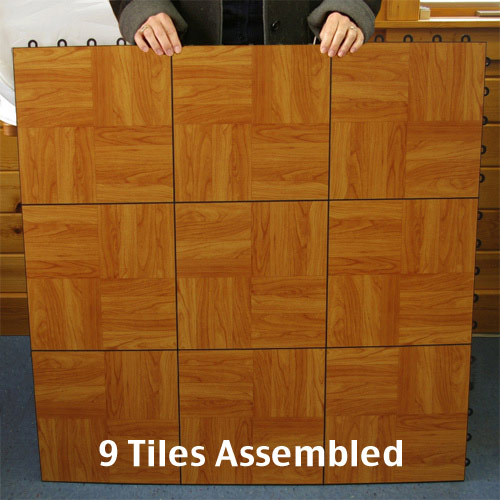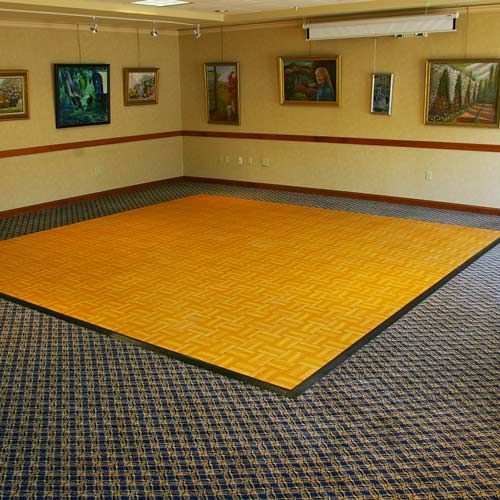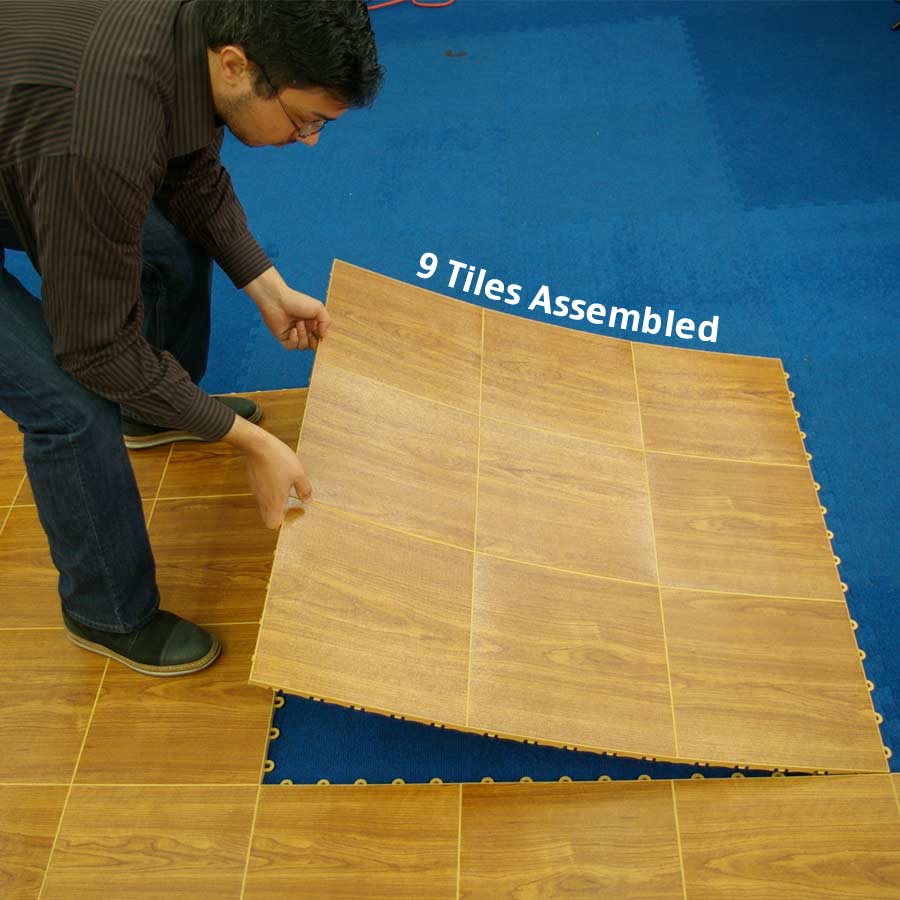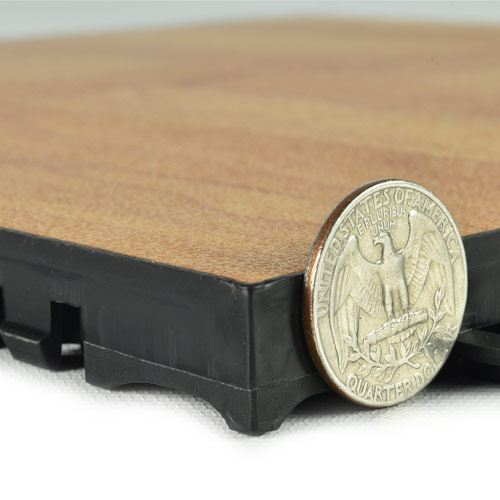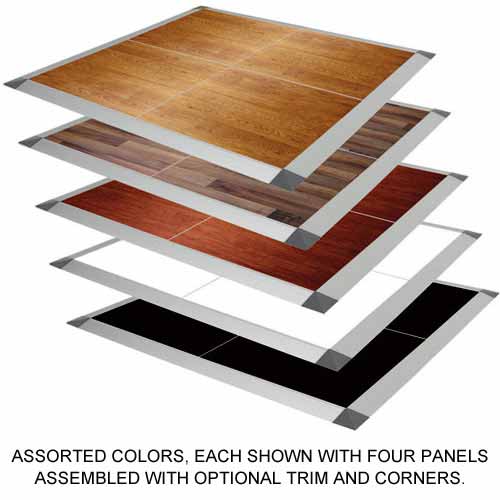 To find the ideal wedding dance floor, it's important to consider items including:
Overall size of the dance floor

Average number of people in attendance

Type of material in use and style of the flooring

Portability of the parts of the flooring

Ease of assembly and disassembly
The Greatmats collection of wedding dance floor products gives customers quite a few selections, creating just the right look at the right price. Whether the customer is a rental company seeking flooring that's portable and light or a hosting venue that needs to match a certain coverage size, Greatmats has outstanding selections available.
How to Determine the Right Size of Wedding Dance Floor?
When planning a wedding reception with dancing, it can be a challenge to know just how big the flooring should be to accommodate all of the guests. A recommendation of
9 square feet per person
works best.
With an average of about 9 square feet available to each person, he or she will feel comfortable about moving freely without worrying about bumping into someone else.
Understand that it's highly unlikely all of the wedding guests will be on the floor at the same time. An average reception may have about 40 percent of the guests dancing at once, so use this number to calculate the coverage space required to give the guests enough space to dance.
What Is the Best Commercial Quality Wedding Dance Floor?
For venues that need to project a professional, high quality look in a wedding dance floor, look for items such as:
Premium vinyl top layer

Solid core for stability

Long lasting materials

Secure locking mechanism to connect tiles

Professional quality finish
Among the product ideas in the Greatmats catalog are the Seamless Cam Lock models. These are impressive pieces of hardware. They do have a higher cost than average for a dance flooring for weddings, but the quality of the materials in use easily justifies the price.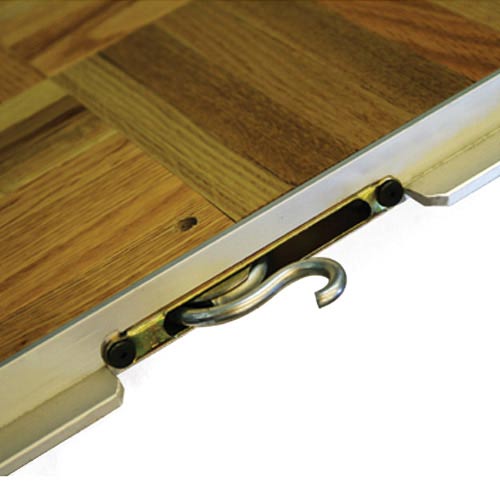 Here are four different wooden dance floor designs for the Cam Lock flooring that will yield a luxury style of flooring for dances at wedding receptions.
All four of these use the same interlocking system, which features a Cam Lock fastener in the side of each tile that connects to an adjacent tile. This is one of the strongest connection systems available to bring your wedding theme and ideas to fruition, ensuring a tight, secure fit that is expected in a luxury style of flooring. If installed correctly, there are no concerns about these tiles separating under pressure.
Each tile measures either 3x3 feet or 3x4 feet, depending on the model selected. The larger 3x4 pieces will have a slightly lower cost per square foot than the smaller 3x3 pieces, but the square shapes of the smaller pieces may simplify layout when a perfectly square floor is the desire.
The plywood base layer on each tile measures 1/2 inch in thickness, giving the tiles plenty of stability to handle even large crowds.
For a finishing touch, optional silver aluminum trim is available to create a ramped edge.
What Is a Good Wedding Dance Floor on a Budget?
When seeking a less expensive style of dance flooring for wedding receptions, don't sacrifice style and durability. The
EZ Portable Dance Floor
is an excellent choice for those seeking to save some money on the materials.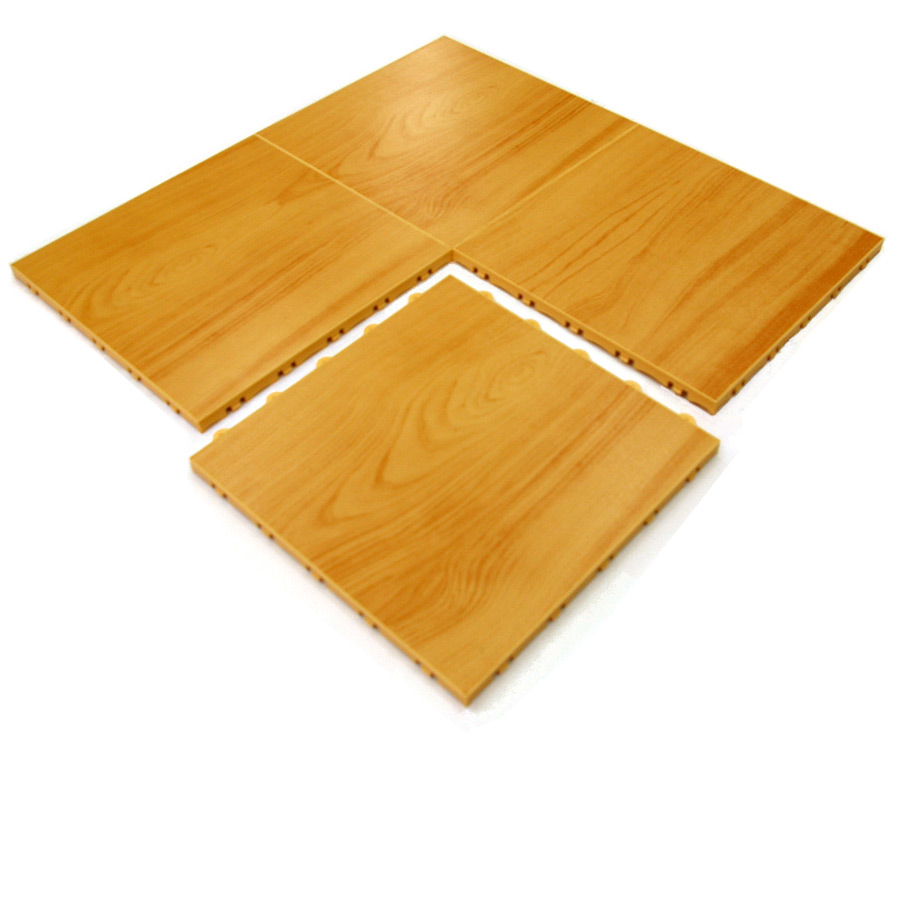 The EZ dance floor product delivers a number of benefits, including:
Easy installation as a DIY project

Add more panels to cover a big area

Uses a hidden interlock system to yield a clean install

Durable build quality

Offered in any of six different wood grain patterns

Black border edging available for the ideal finishing touch
For those wedding receptions held in an outdoor tent, the EZ wedding dance floor is ready for an installation over a firm, flat surface. When going over an extremely hard surface, such as concrete, a thin rubber underlayment works nicely to dampen noise and ease impact. When going over grass or dirt, consider laying out a plywood sublayer to provide support.
The wood grain look exists in the vinyl top layer, which attaches to a firm plastic base layer for stability.
Installation goes easily
, as each tile weighs only 2 pounds with a 1x1 foot measurement. These tiles stand up to repeated assembly and disassembly, using a hook and tab hidden interlock system that holds them in place without the need for adhesive.
Can you put decals or monograms on a wedding dance floor?
One of the best options for customizable dance floor ideas that can be printed on is to go the route of a temporary vinyl floor covering such as the
GamFloor Self Adhesive Vinyl Floor Roll
.
These can be printed on using inkjets or lasers and are available in more than a dozen different color options to match the wedding decor for your big day and provide that perfect photo op for that first dance.
It eliminates the need and hassle of dance floor rental and can accommodate virtually any dance floor size.
What can I use for an outdoor dance floor?
Outdoor dance floors get a bit more tricky as you may have to content with weather elements, such as sun or rain. And ground conditions, such has grass or sand. The EZ Portable Dance floor can be used outdoors temporarily as it is resistant to both UV rays and water, but it may become slippery when wet. So it is best to put the flooring under a tent if rain is in the forecast. This makes an excellent reception dance floor for the wedding venue.
If you ground is soft or uneven, you'll want to use an outdoor specific flooring system underneath your dance floor. Some great options for that are the
Matrax Light Duty Pedestrian Composite Mats
or
Portable Outdoor and Tent Tiles
. The Matrax tiles are much larger and will maintain a flat surface better over more uneven surfaces, while the Portable Outdoor and tent tiles are smaller and more budget friendly, but will contour to the ground surface more.
The smaller outdoor tiles may be more appropriate for a photo booth, wedding dj space, or dining area for that reason. Both have great potential to add a professional touch to your special day and help keep the wedding decoration clean and beautiful, but you'll definitely want to keep pricing in mind.