What Is The Most Popular Specialty Flooring In Iowa?
By Lisa Hobbie Created: June, 2021 - Modified: July, 2021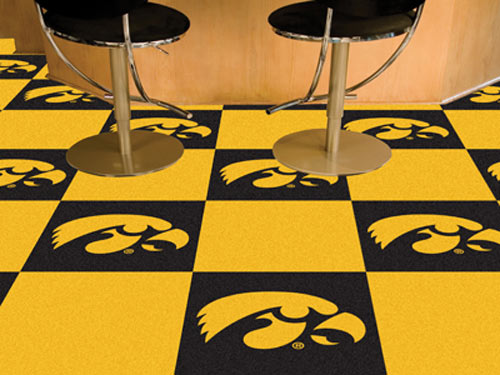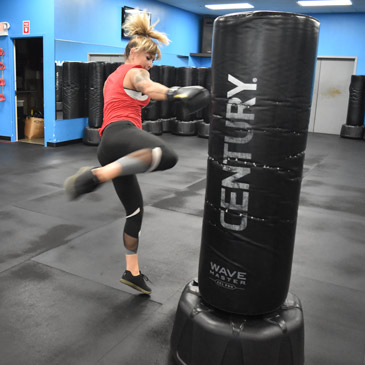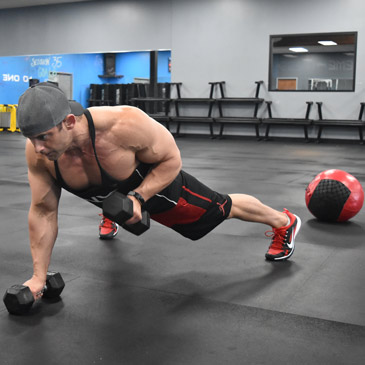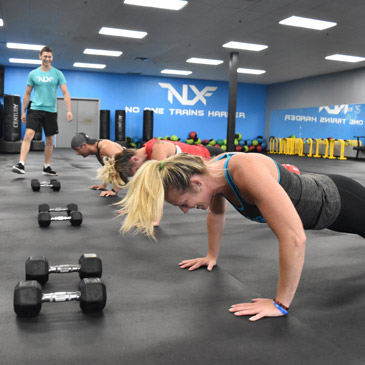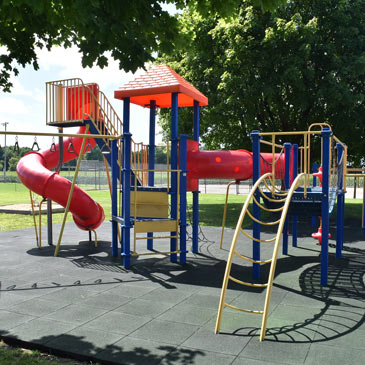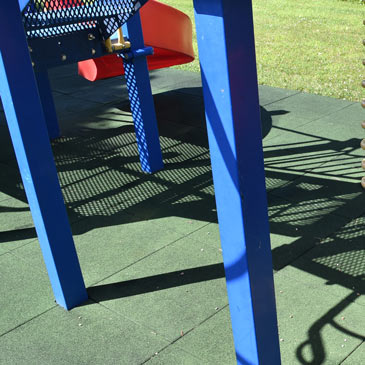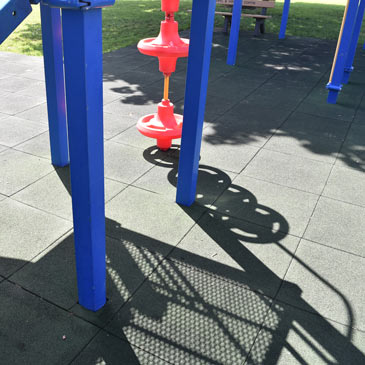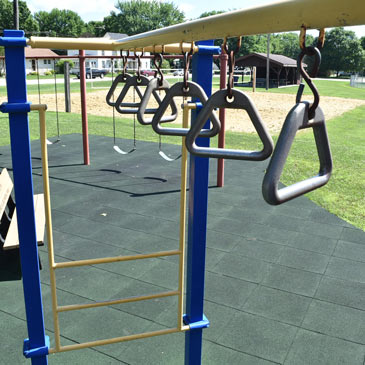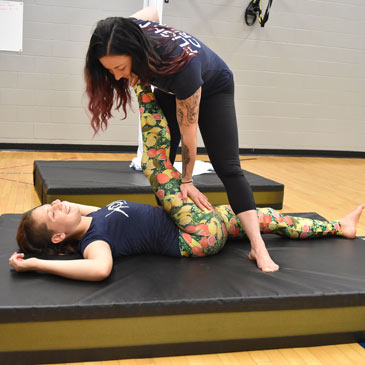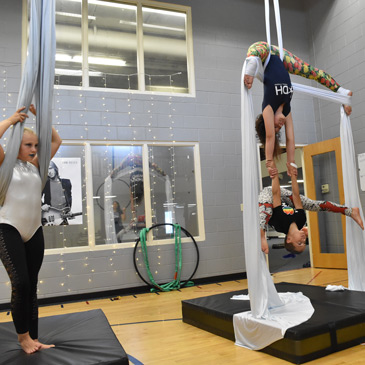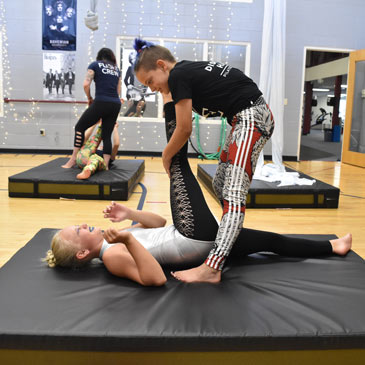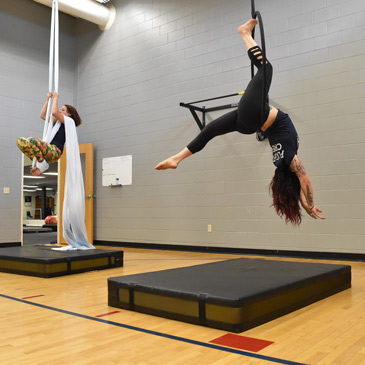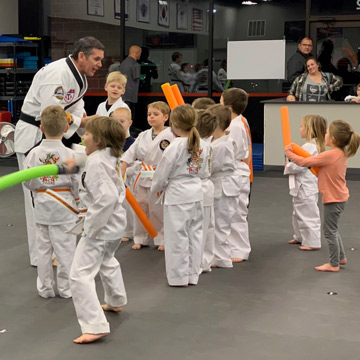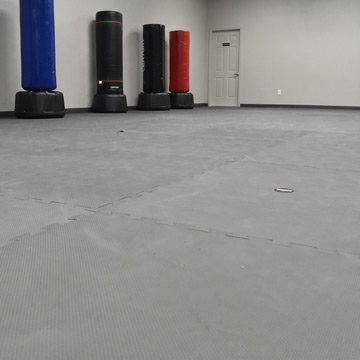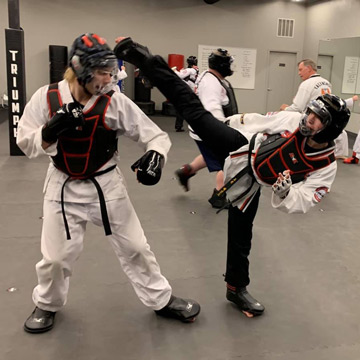 The most popular specialty flooring provided by Greatmats throughout the state of
Iowa
are products suitable for martial arts, dance, and fitness or playground settings.
Greatmats has been providing the best specialty floors to Iowa customers for many years, with countless satisfied customers from a wide-range of businesses. With products having the ability to be shipped to and from all regions of the US, including a strong presence in the Midwest, Greatmats continues to be the leading provider of the top flooring products for home and business.
Iowa is home to some of the greatest fitness facilities, martial arts studios, schools, parks, and more - all of which have become valued Greatmats' customers.
Playground Floors In Iowa
The
city of Elgin,
located in northeast Iowa, is a small town known as a great place to raise a family. It's just a few hours or less from larger cities like Des Moines, Cedar Rapids, Manchester, Waterloo and Waukon.
The city council counted on
Greatmats' Playground Tiles
to deliver flooring throughout its city park that looks attractive and performs well in all 4 seasons that Iowa delivers.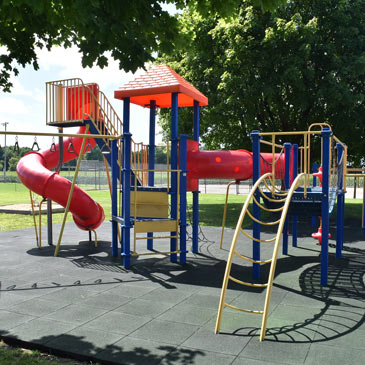 This charming, small Iowa town wanted the best looking and performing playground floor to install during a complete park renovation project. With the goal of offering a safety surface that is fall-height rated, while also being more inviting than sawdust, wood chips, or sand, the city realized that the 2.5 inch interlocking rubber playground tiles were a no-brainer.
Gym & Fitness Center Floors In Iowa
Cedar Falls, Iowa, also located in the northeast quadrant of the state, is home to FIT - Next Level Extreme Fitness, the
best fitness club in the Cedar Valley
offering a variety of evolving training opportunities and classes. Because it offers the best in fitness, it is outfitted with the best in flooring.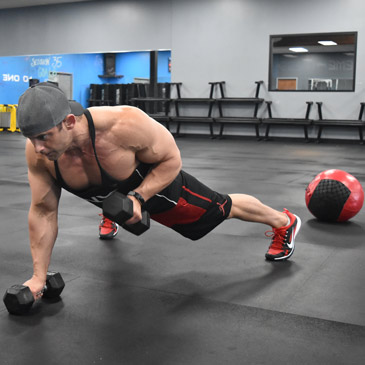 FIT installed ½ inch thick 4x6 rubber fitness floor mats in its group fitness area, and under its weight training and cardio equipment. And as it expands and updates areas of the facility, FIT management loves how each time they order more of the high performing mats from Greatmats, they match right up to the old ones.
One representative of the gym noted, "You can't do that with very many companies - to be able to put another ½ inch one right next to it, and have it be the same after six years."
Not only are these mats performing well in their current facility, they also plan to install them in their new 10,000 square foot facility, as well. If you're in the Cedar Falls neighborhood, be sure to check them out!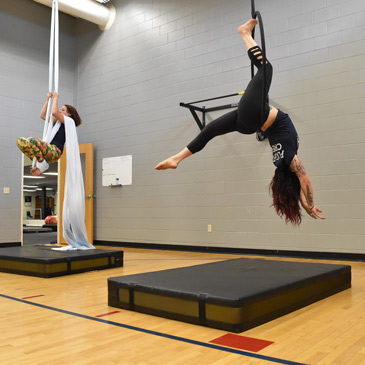 About 45 minutes north of Elgin is the
Discover Happy Aerial Arts & Pilates facility in Decorah
. This facility focuses heavily on aerial arts and fitness, and its staff needed the best safety mats to place underneath its equipment, which happen to be the Safety Gymnastic Mats at Greatmats.
They believe these mats cover all bases should anyone be in propulsion, orbiting, and fall out of a spin. They also work well to store, as they are conveniently sized.
Martial Arts Floors In Iowa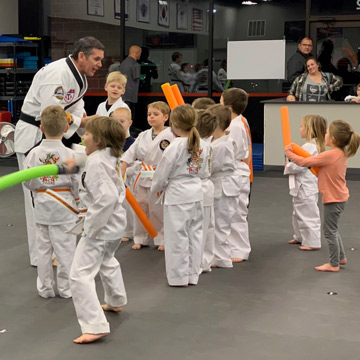 Clive and Pella Iowa are both home to some of
central Iowa's best martial arts schools, Triumph Martial Arts
,
The owners believe that having the correct martial arts flooring surface is imperative. The flooring must hold up to both bare feet and shoes and allow for quick movements - while also offering enough comfort to allow for long training sessions. That's why they chose Greatmats to provide their flooring.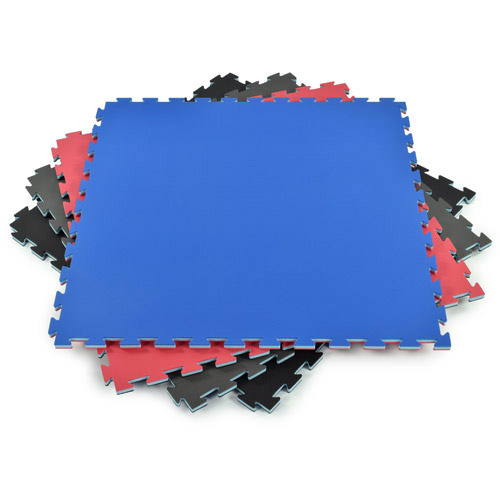 They found the closed cell EVA foam Pro Taekwondo Martial Arts Mats to be perfect for their space. They can be used in any area of their facility, and they are super durable. Even when unappealing seasonal weather hazards - like an ice dam on the roof - cause water to leak into the center, they can just be picked up, dried off, and returned to the floor - without any damage.
The owners add, "The Greatmats that we've used for the past 5 years have been excellent and by far the best flooring that we've trained on."
Dance Floors In Iowa
The very popular
Iowa Ballet Academy has two locations in Iowa - Urbandale and West Des Moines.
Owner Ami Yaro chose to install Rosco Adagio Marley Flooring from Greatmats at both of her locations. She likes the gray color option, the versatility of the floor, and the perfect surface texture.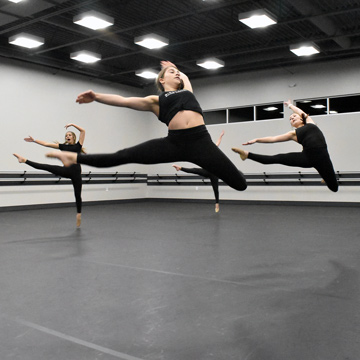 Not too far north,
in Ankeny, Clear Lake, Hampton, and Iowa Falls, you can find four Dancin' With Roxie dance studios
. They also use the Marley Floor from Greatmats, as it works for all dancers, and they find Greatmats to be the best.
It's Ankeny school owner notes, each time, they've purchased the floor from Greatmats and made the decision to purchase from Greatmats after reading good reviews about the upper midwestern company to enjoying the service provided by Greatmats.
She said, "We've ordered a lot of marley over the years. Greatmats has been a great company for us to work with. They always have great customer service, awesome ship time and are super pleasant to work with."
Dog Friendly Floors
No matter where you're located in Iowa, from Indianola, Davenport, Ottumwa, and Dubuque, to Iowa City, Marion, Sioux City or any other location, Greatmats can deliver the type of flooring you need for your business or home.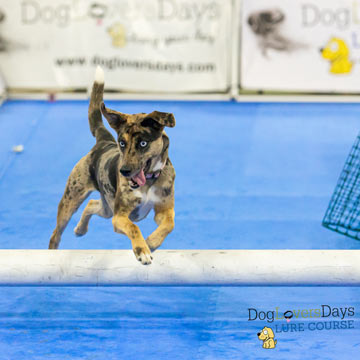 Take
Mark Gross at DogLoversDays Lure Course
, for example, who sets up dog courses throughout the US and Canada. He brings his Greatmats' blue EVA Foam Dog Agility Mats with him to offer the best lure course flooring wherever his events are - including the Iowa Home Show in Des Moines.
The mats are lightweight enough to easily transport, while being durable enough to provide long-lasting performance and quality.
Wall Padding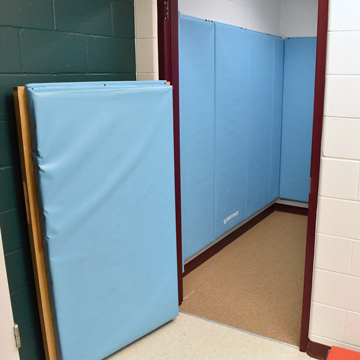 Or, take a look at
Clear Lake, Iowa schools
' use of Greatmats' products. They have made a 10x10 foot seclusion room in their elementary school using custom ordered gym wall mats from Greatmats.
Now, the school has a safe place for students to go to work through their problems without hurting themselves or others.
Hawkeye Floor Tiles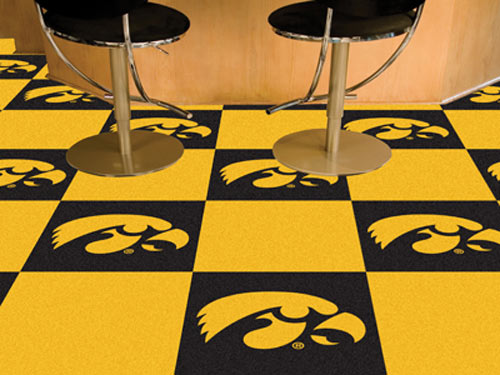 If you're a sports fan in Iowa, there's a strong possibility that you back the University of Iowa Hawkeyes. And if so, you're in luck. Greatmats even offers floor tiles that feature the Herky the Hawk logo. This makes a great addition to any sports den, man cave or any other game day party room!
If your home or business is in Iowa, allow Greatmats to go to work for you by providing the best flooring for any and all of your indoor or outdoor needs.