Indoor Dog Lure Coursing Floors - DogLoversDays Testimonial
By Brett Hart Created: February, 2020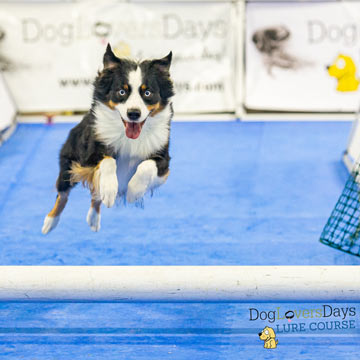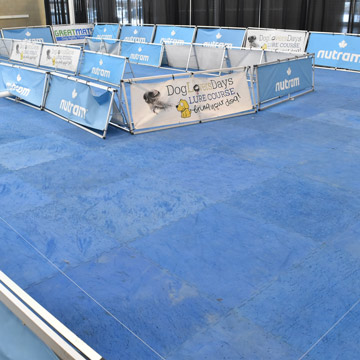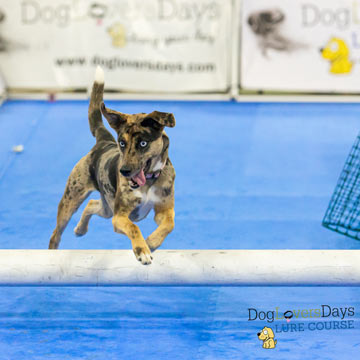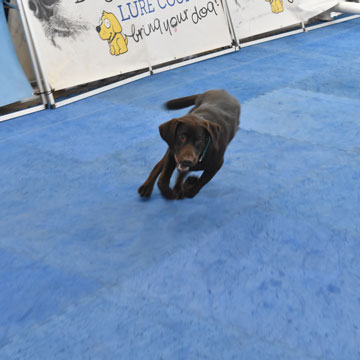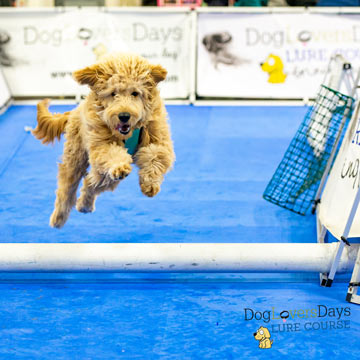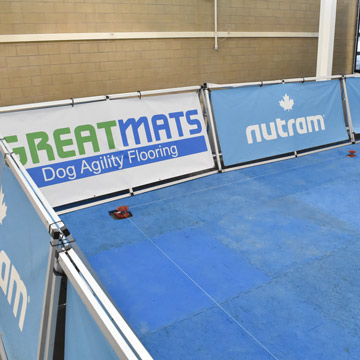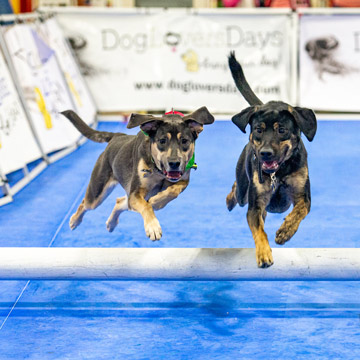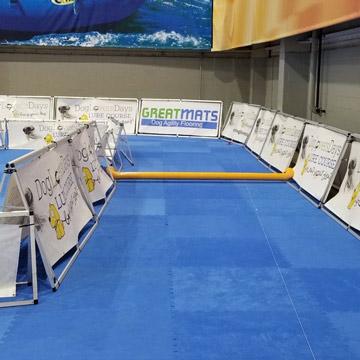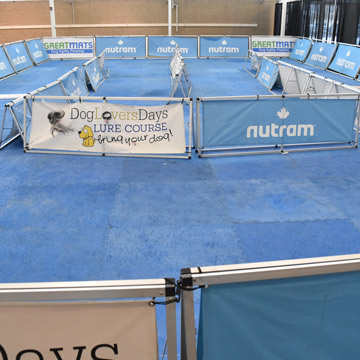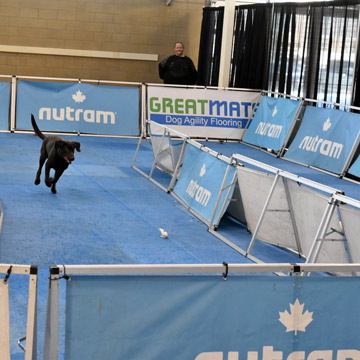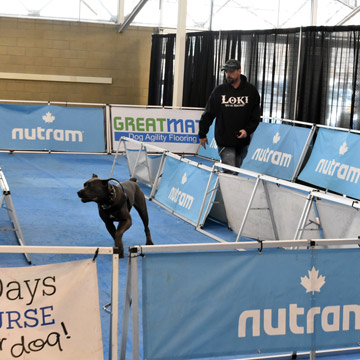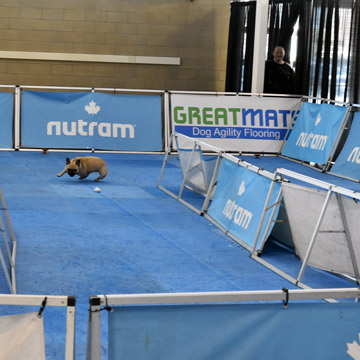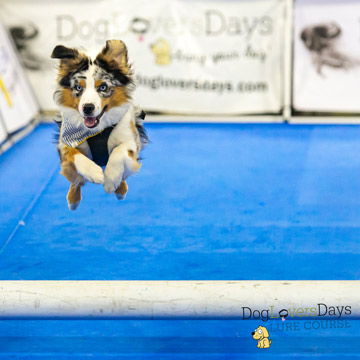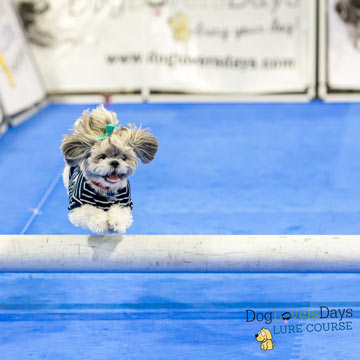 For
DogLoversDays Lure Course
founder Mark Gross, having a safe surface for dogs to run, jump and turn at high speeds is a necessity. Gross, who started DogLoversDays Lure Course in 2013, travels all across the United States and Canada setting up his lure courses at events that range from Dog Expos to Home Shows and everything in between.
With the growing popularity of dog friendly events, Gross wanted to make sure there was something for the family pet to do that would be a fun activity for everyone. Within six years, his business had grown from one event to more than 80 per year and it doesn't appear to be slowing down.
With many of these events taking place indoors, a portable and safe flooring became a priority. After starting on some thin green carpet with padding, he found dogs were slipping. He then went with heavy rolls of what he described as black vinyl asphalt, Gross quickly started looking for better options.
"It was way too heavy… and just a little too hard," he said of the black flooring. "Every once in a while we'd have a dewclaw pop off."
While there were no serious injuries from the flooring, he just didn't want to take the chance of having one occur.
Greatmats Dog Agility Mats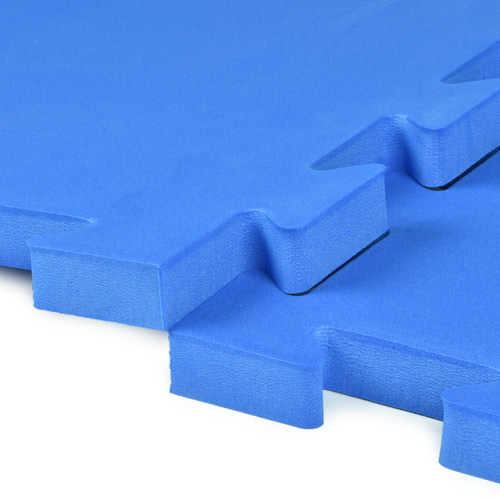 After seeing a dog agility show in Virginia that used Greatmats blue EVA Foam Dog Agility Mats, Gross decided he should give them a try and was amazed at how they performed as lure course flooring.
"We were running some events (with) 600-700 dogs in three days," he said, noting that not a single dewclaw popped off.
After watching the dogs race across his new lure course matting, he noticed that the mats allowed just enough slip to prevent injury without causing a fall and they could dig the paws and claws into the mats to maintain just the right amount of traction and not get caught in the flooring.
"My biggest concern with the agility mats was longevity, and we've been using them well over a year and a half and I haven't added or changed anything," he said. "I've just moved pieces around. They're really not in bad shape at all."
With the lightweight EVA foam flooring for his lure courses, he's also found the portability to be a big bonus.
"All we have to do is stack them up in the trailer and off we go," he said. "I have no concerns sending my team out that those mats."
Mark Gross
DogLoversDays Lure Course
Ontario Canada