What Is The Best Temporary Flooring For Renters?
By Lisa Hobbie Created: November, 2020 - Modified: January, 2021







Are you renting a home or an office? Do you want to upgrade your rental space without putting a ton of money or work into the process? Greatmats offers a wide variety of removable and
temporary flooring for renters
, from wood tiles to carpet squares, and cheap solutions in between. There are solutions that can be installed over carpet, over tile, over linoleum, and even over dirt.
Reversible Wood Grain Foam Tiles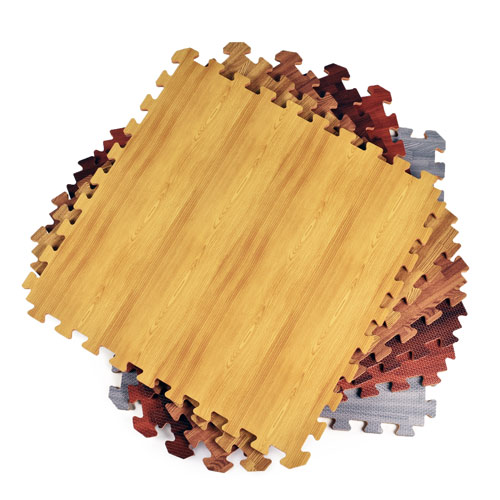 You may like the look of wood, but you aren't willing to invest in authentic wood for your rental. If so, faux wood grain foam tile may be a viable option.
The reversible wood grain foam tiles are more durable than you may think, and they are also waterproof. They look and perform well in virtually any space, as they are versatile and made to last.
This is an economical temporary flooring for renters that offers anti-fatigue and comfort components. Each tile is 2x2 feet and made from 14mm thick closed-cell EVA foam. This provides great insulation against hard, cold subfloors for basement apartments and can help reduce noise transfer through the floors in upstairs apartments.
These foam tiles have a colored foam core that helps keep the floor looking nice longer and a scuff resistant thatch surface on the reverse side, so they can be flipped over and used that way.
Royal Interlocking Carpet Tile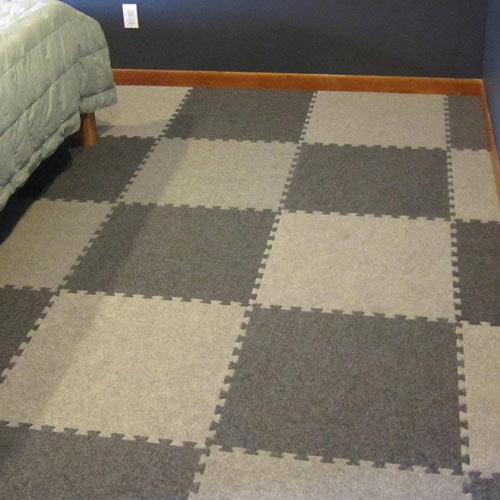 You may be surprised to learn that carpet can actually be an option for temporary flooring for renters! Royal interlocking carpet tile provides warmth and comfort like traditional carpet, but it is cheaper, more versatile, and quite durable.
The surface of these carpet squares is laid with a durable carpet that is bonded to a soft foam base, which results in a durable tile that stands up to lots of use and abuse. This carpet tile can even be installed in a damp area, as it is waterproof and non-absorbent. Not only will these carpet tiles not absorb liquid, but they will also prevent the unwanted growth of mold and bacteria. This product is easy to clean, odor proof, comfortable, anti-fatigue, and insulative.
Basement & Portable Event Flooring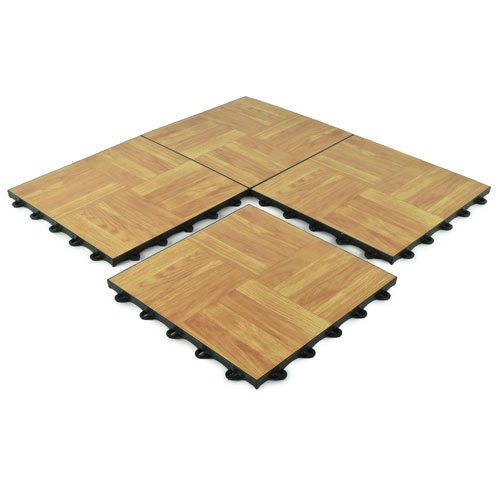 Are you having a party or event in a space that has less than appealing flooring? If so, the basement and portable event flooring solution is a great one. This temporary flooring for renters is durable and waterproof.
The raised modular tiles are 12x12 inches and allow for drainage and airflow. They have a snap-together connection process and a vinyl top surface that will never need to be resurfaced or refinished.
This product can easily be placed over any hard, flat surface, and there are ramped borders available for a clean, finished look.
Slate Floor Tile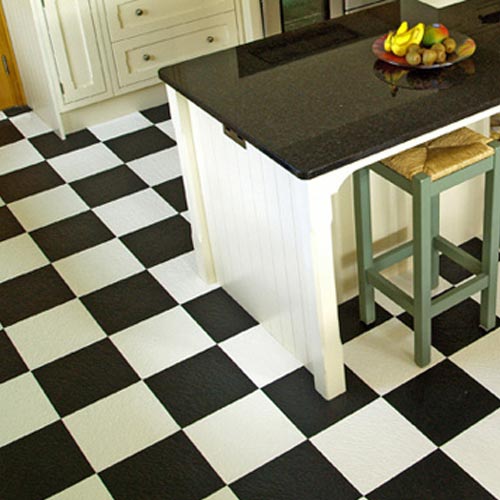 If you like the look of a designer slate floor, you can actually achieve it with this PVC slate alternative. This tile is easy to install without adhesive over any hard, flat subfloor.
It features a slip-resistant surface and is hygienic with antibacterial properties. It is also highly stained resistant with the ability to withstand even the heaviest of loads. It is very easy to clean and maintain, has many color options, and boasts a low installed cost. It looks great in any residential or commercial space.
And best of all, it is removable, so you can take it with you when you move.
Staylock Tile Colors with Orange Peel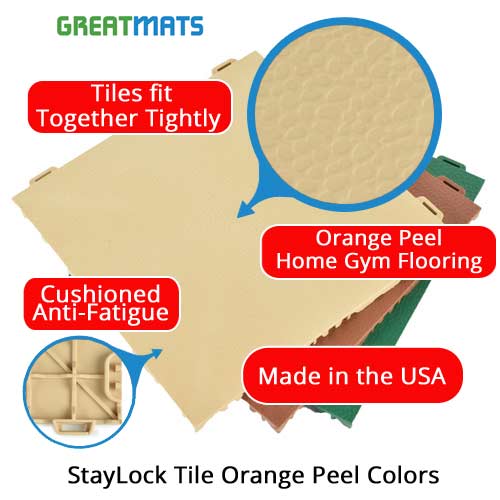 If you want to cover an ugly hard floor with something cushioned and durable, you'll want to look into StayLock tiles. This versatile PVC flooring can be installed directly over cracked or stained cement and has an adhesive-free design that will lock together tightly without separating over time.
This tile is perfectly suited for any damp space, as it is waterproof and resistant to most acids and oils. And with a raised base and lightweight tile design, water will flow beneath the flooring. In terms of comfort, these tiles provide outstanding cushion and support. They also feature a surface top texture that provides great ergonomic benefits and aesthetic appeal, as well as anti-fatigue properties.
You can even install the removable tiles over the carpet.
Greatmats - For Temporary Flooring For Renters!
Exploring your options for temporary flooring for renters may feel overwhelming. If so, allow Greatmats to go to work for you! With the many safe, comfortable, and attractive flooring options to choose from with options to suit any budget or design preference, the team at Greatmats will help you find the flooring solution that is perfect for your rental!
Greatmats truly offers the best selection of temporary flooring at reasonable prices. Aside from those products highlighted, there are many others - from removable carpet tiles to plastic, rubber, foam, and vinyl. No matter which product you decide on, you simply can't go wrong when you purchase from Greatmats!
For more on this topic please review our
Floor Tiles
product page.