What Is The Best Reversible Foam Flooring?
By Kyle Schurman Created: April, 2020 - Modified: December, 2022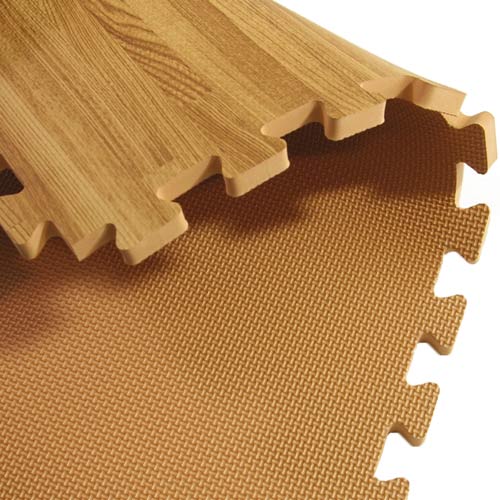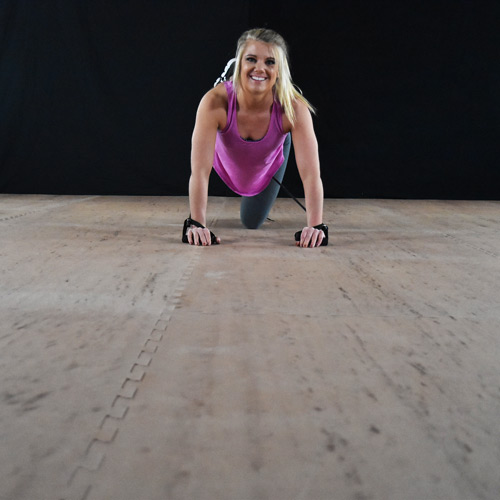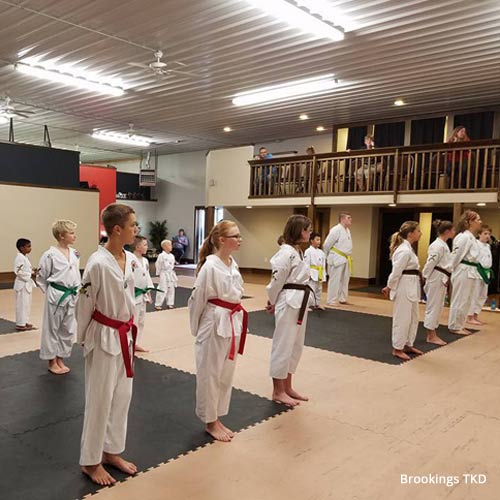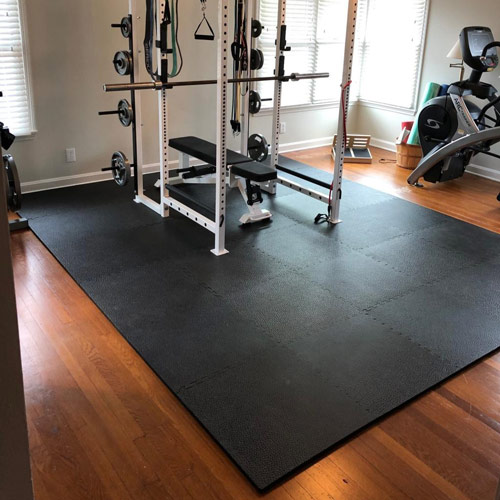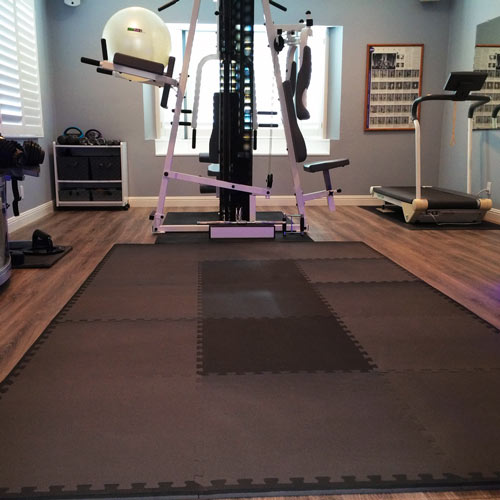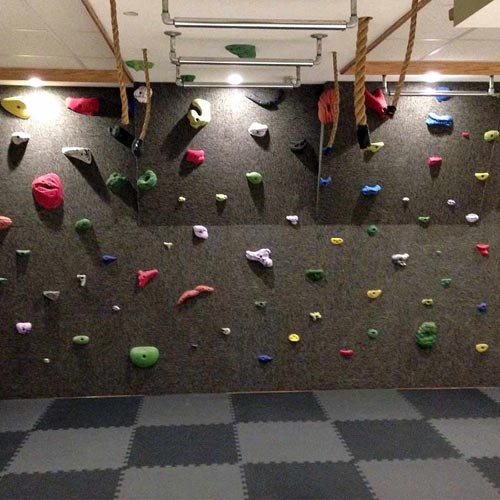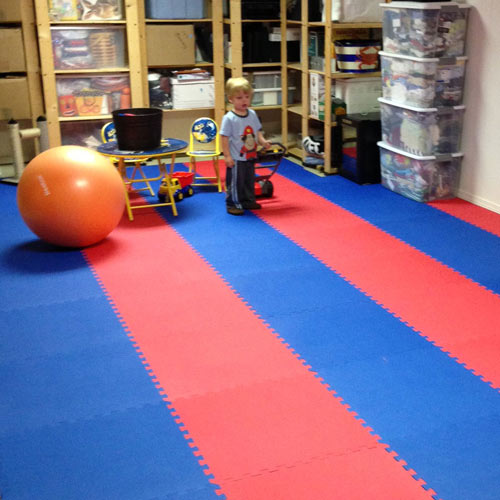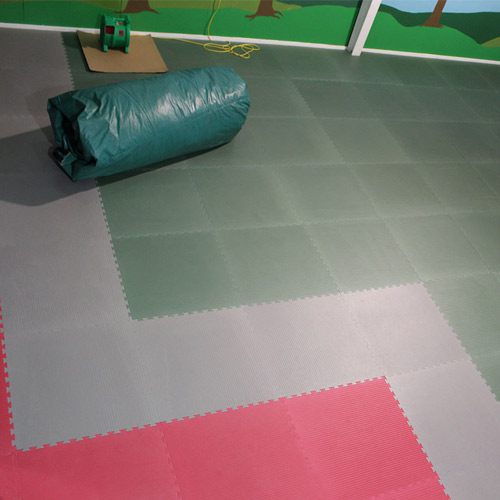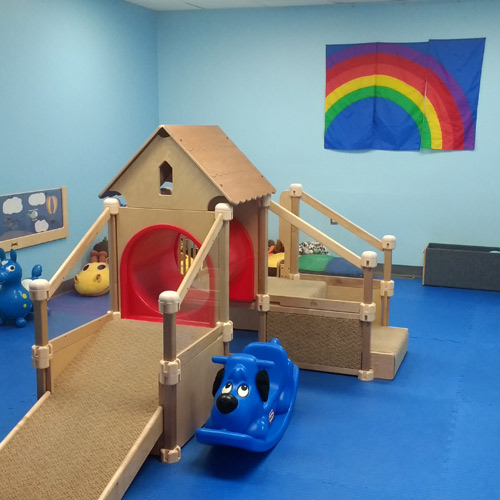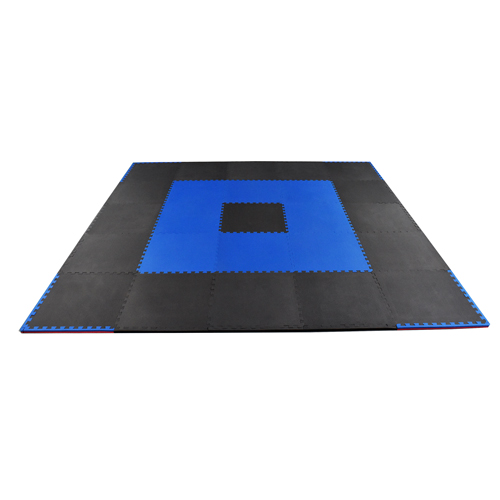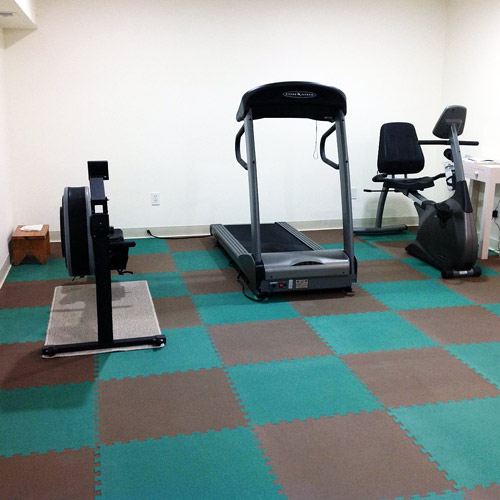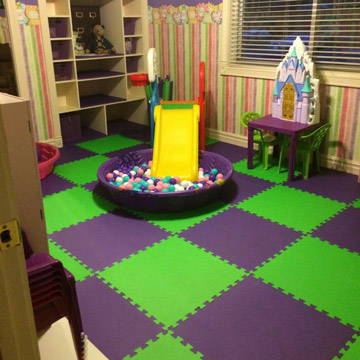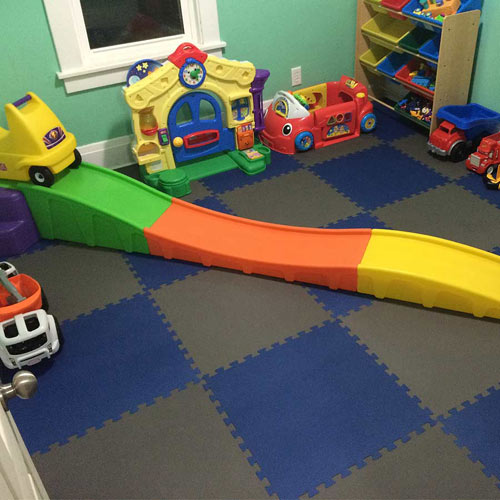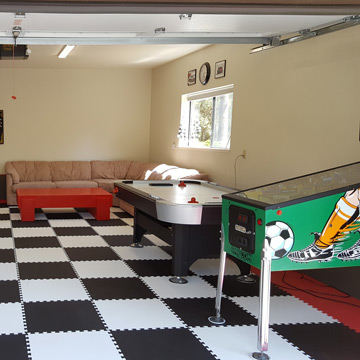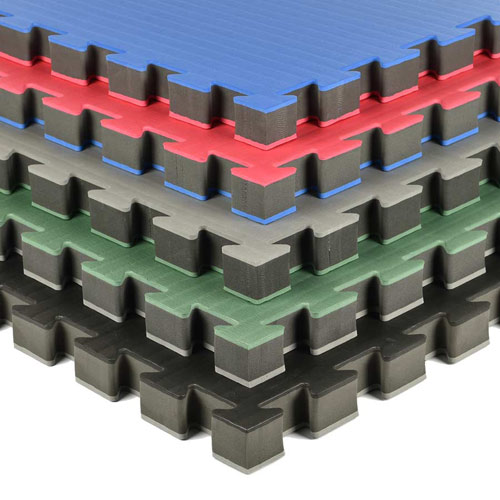 Reversible foam flooring is available in many different configurations, ensuring you can find a product to meet whatever purpose you have in mind for the floor. No matter what dimensions, finish, and thickness you want, Greatmats has a product that will meet your needs.
Foam is extremely popular in many different use cases, as it has a low price per square foot of coverage, it does not require a tricky installation process, and it's easy to cut to fit an odd shaped area or to fit around support posts. Our customers use reversible foam flooring for things like kids play rooms, areas for pets, workout areas, dance studios, martial arts studios, and trade show booths.
Among our most popular reversible foam flooring options are the five products listed here.
Wood Grain Reversible Foam Tiles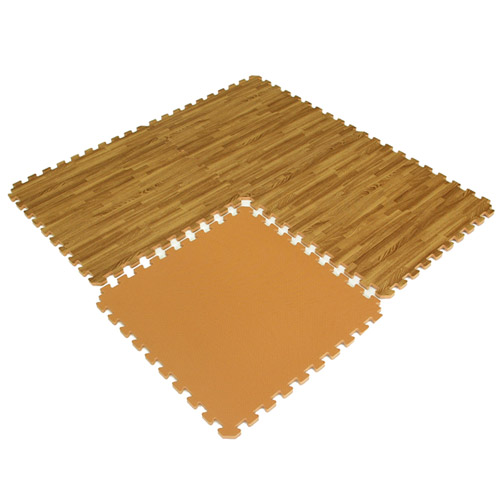 These tiles allow you to easily simulate the look of a hardwood floor without the cost or installation hassle. The back side of this
reversible foam flooring tiles
is a tan color if you'd prefer a solid color over a wood grain.
Even though this flooring looks like wood, it will feel soft underfoot, using an EVA foam. Each tile is 2x2 feet in size with a measurement of 1/2 inch thickness.
The interlocking puzzle style edges make installation so easy that even kids can help. Should you need to create a straight edge on this foam, you can trim the puzzle edge using a utility knife and a straight edge, or you can attach one of the included two border edge pieces.
Home Sport and Play Mat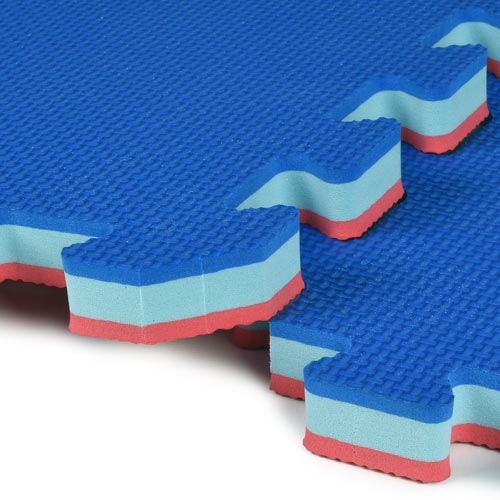 For a more
colorful design in reversible foam flooring
, this product offers colors like red, blue, and green. And because these tiles are reversible, you can create fun checkerboard or stripe patterns that work well in a rec room, workout space, or child's play room. The color combination options include green/brown, red/blue, and black/gray.
At a little more than 3/4 inches in thickness (or 20 mm), each 2x2 puzzle style interlocking mat provides plenty of cushioning in areas where the kids may roughhouse and fall.
If you want to create an island installation, where the mats will sit in the center of the room, each tile ships with two border pieces, simplifying the process of creating a flat edge. For wall to wall installations, either use the border pieces or cut the edge of the tile with a utility knife.
You will want to review each of the pieces before installation, as sometimes the individual pieces in an order may have slight color variations, which is common with EVA foam.
Gym Floor Workout Fitness Tile Pebble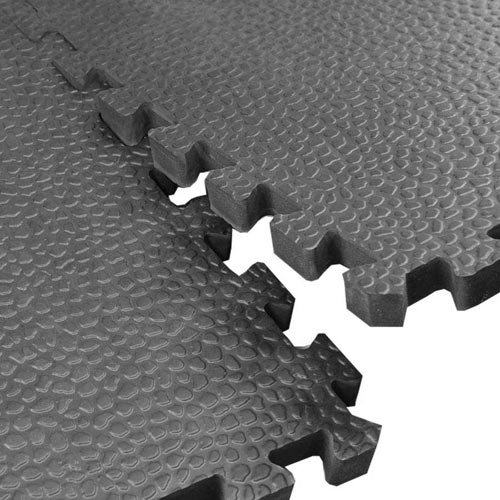 When you need a bit of extra traction in the reversible foam flooring for an exercise room, this
pebble top foam
is the perfect choice. With the pebble textured surface, you will not have to worry about slipping while completing your workouts.
These mats are all-black throughout and on both sides, so if one piece becomes damaged, you can just flip it over and leave the rest of the floor in place.
At more than 3/4 inches in thickness (or 20 mm), each of these 2x2 foot pieces has a nice level of cushioning, but the EVA foam material also delivers the firmness you need to maximize your output when weight lifting or make sudden movements to match the type of workout you're performing.
Martial Arts Karate Mat Premium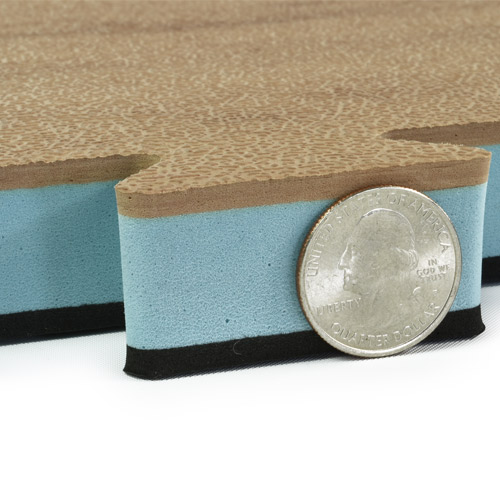 When you need a high quality, durable
reversible foam flooring for martial arts
, aerobic or cardio workouts as well as other kinds of high impact exercises where you want to protect the lower body joints of the athletes, these tiles are the perfect choice.
At 1 inch in thickness, this closed cell PE and EVA foam combination delivers just the right level of cushioning and firmness for martial arts disciplines where the students will be on their feet for the majority of the workout, such as taekwondo or karate.
Installation goes fast with these puzzle style edge tiles, as each one measures about 3.3x3.3 feet and covers about 10.76 square feet. You can pick from multiple color combinations on either side of the tile, including black/gray, red/blue, black/red, red/red, and black/black.
Indoor Playground Flooring Tiles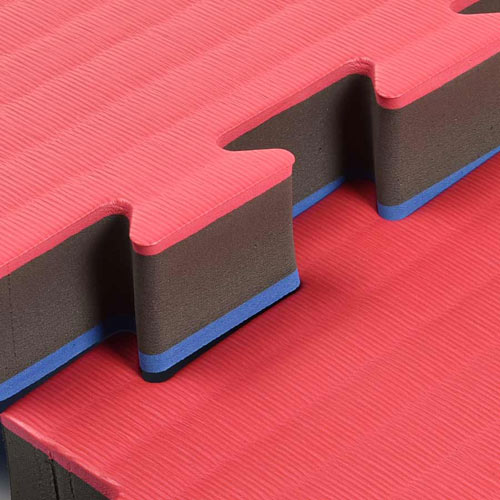 For some of the
thickest reversible foam flooring tiles
we offer, consider these interlocking playground tiles, which measure 1-5/8 inches in thickness. Because of the thickness and quality level of these EVA foam tiles, you'll receive a 4-foot fall height rating, which is great for use in play areas, where kids may trip and fall or slip off a piece of playground equipment.
Because of the reversible color combinations with this product of red/blue, green/gray, black/gray and others, you can create fun patterns in the flooring. Should one tile become damaged, you can simply flip it over and use the side without damage.
Installation goes fast with these pieces, as each one measures 3.3x3.3 feet. The puzzle style edges hold the tiles in place with no glue required.