What Is The Best Basement Gym Flooring?
By Lisa Hobbie Created: January, 2021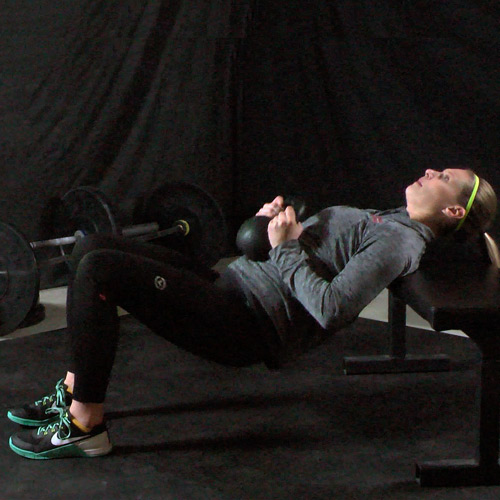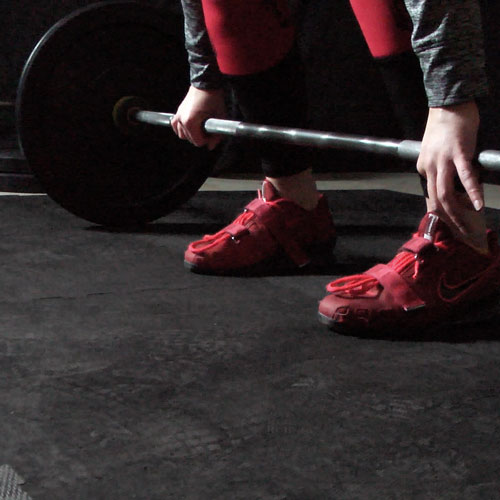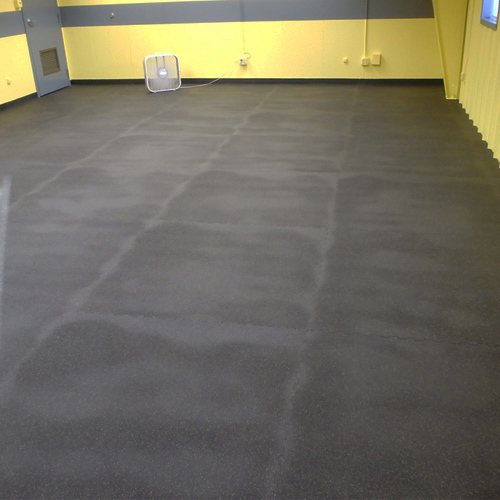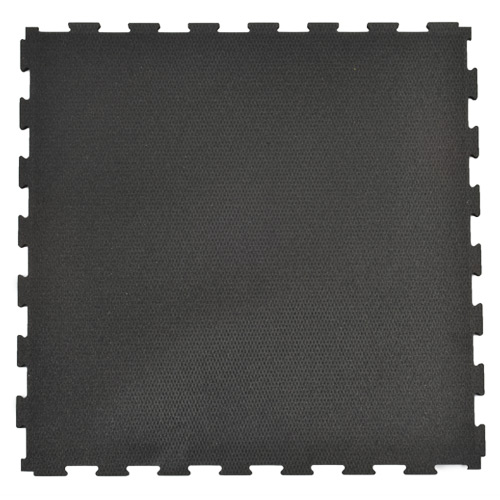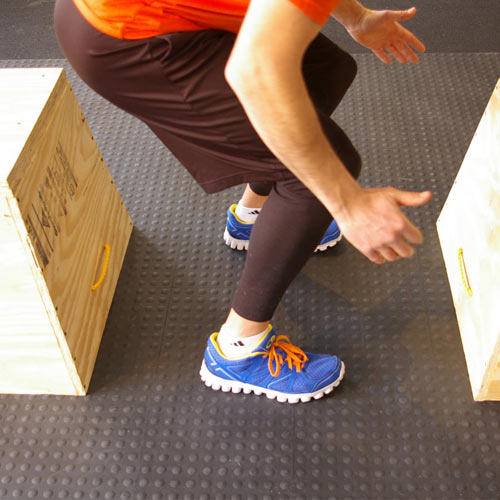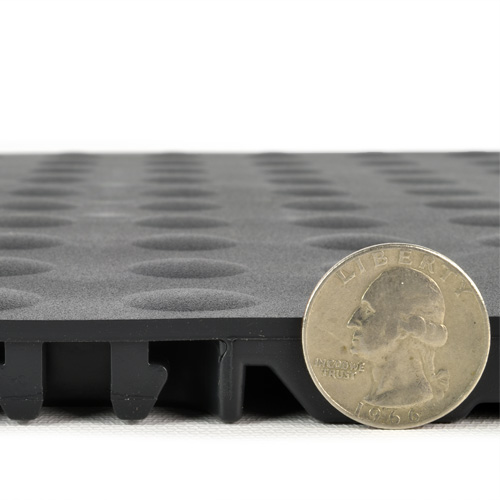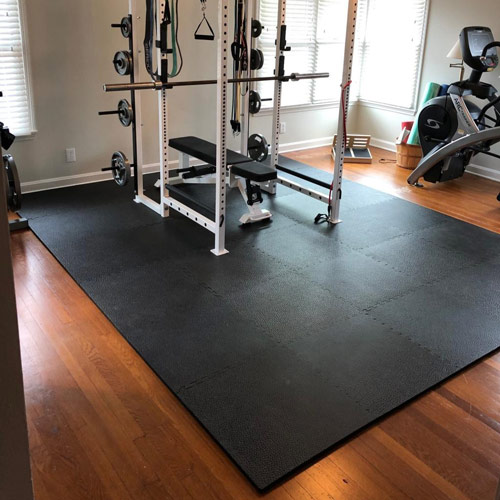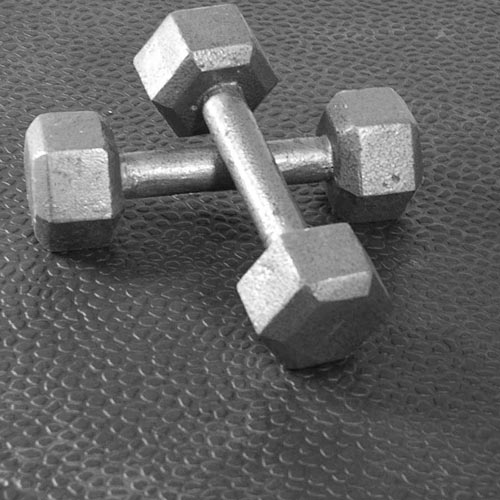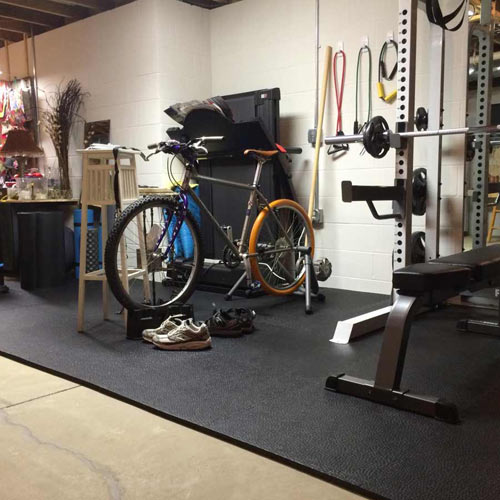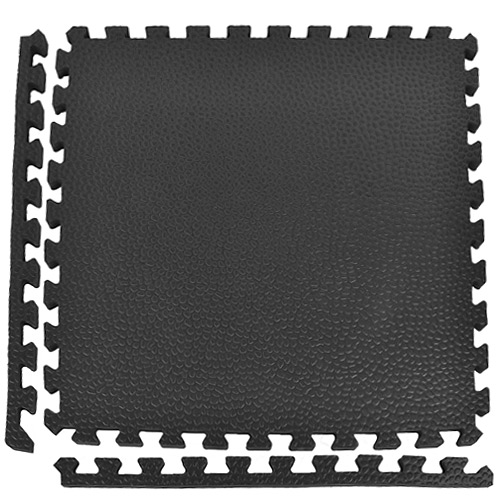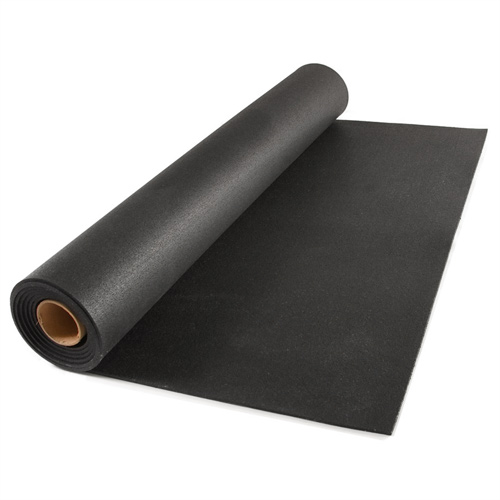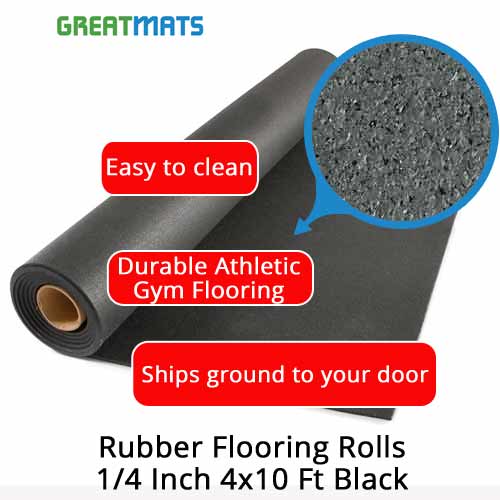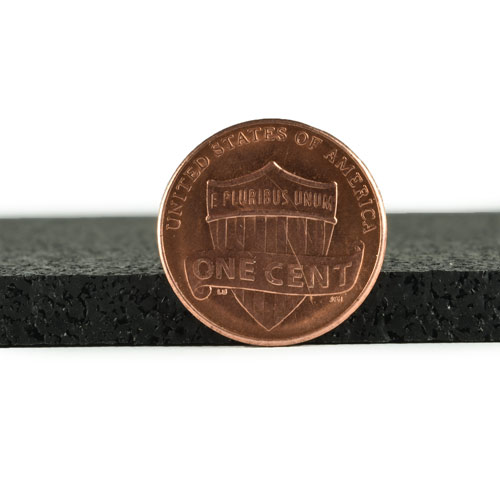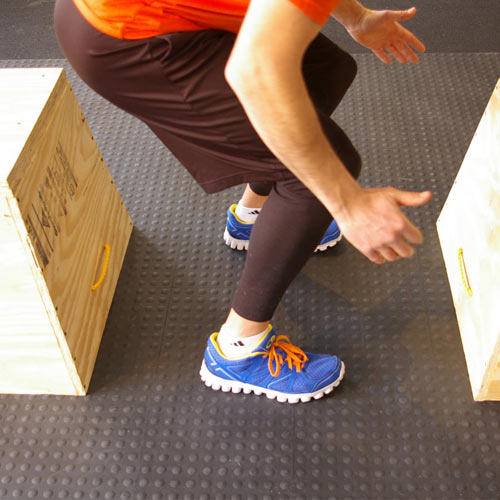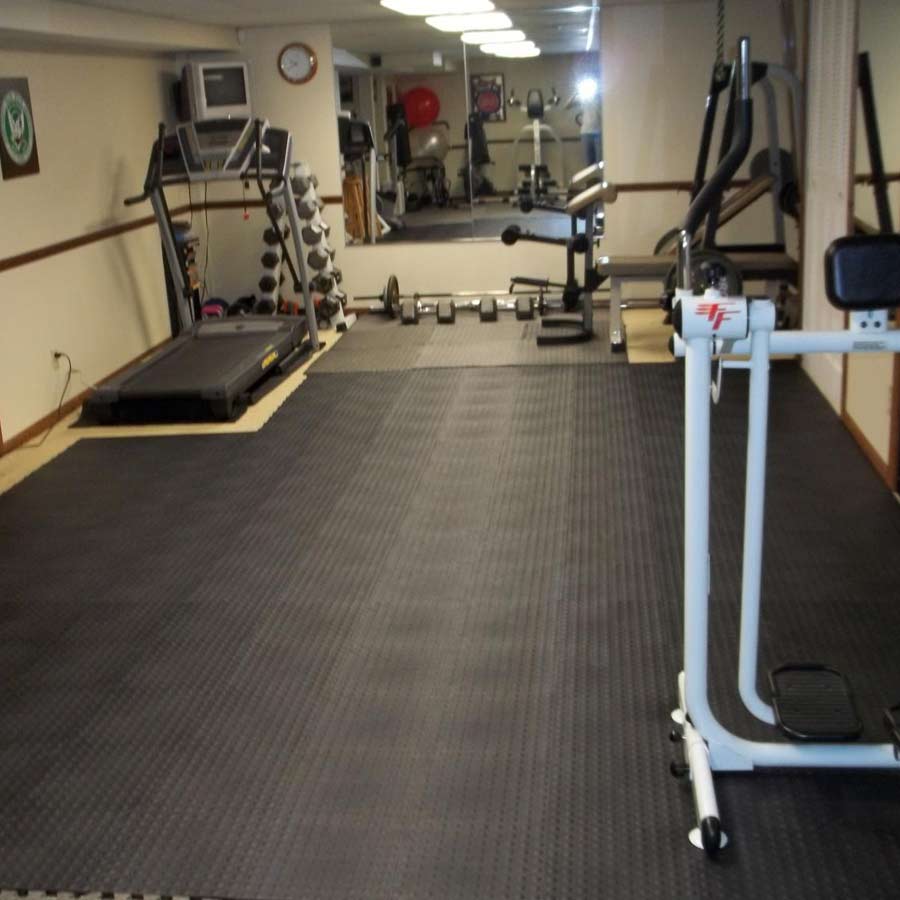 Basements are often great spaces to create home gyms. Often featuring areas that are unused or underused, it doesn't take a whole lot to create a space for weight lifting, exercising, and training. When selecting
basement gym flooring
, a number of things must be considered:
Whether or not the basement is prone to moisture

whether or not insulative and sound-absorbing benefits are needed,

and whether or not the flooring should be easy to clean and maintain are among the top considerations,

Greatmats offers the best basement gym flooring options that are affordable, durable, and relatively easy to install. With cost-effective products made from a variety of materials, there are basement gym flooring options to suit virtually any design and budget preference.
Foam Kids & Gym Mats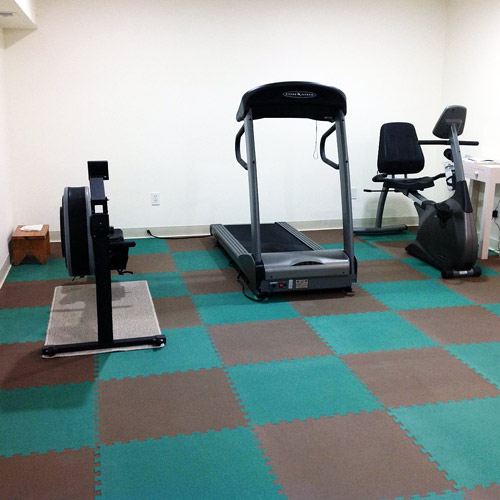 A basement gym flooring option that can be used to transform a dull basement space into a bright and vibrant home gym, the Premium Foam Kids & Gym mat is a great product.
Basement gym spaces are often prone to moisture, and these ⅝ inch premium foam mats are waterproof. They are also stain-resistant, and when installed over concrete or over tile, they provide noise suppression and thermal insulation.
The mats feature a thatch surface texture, so they will endure constant use while resisting scuffs and excessive wear. The lead-free and latex-free mats are an economical basement gym flooring option.
Max Tile Raised Floor Tiles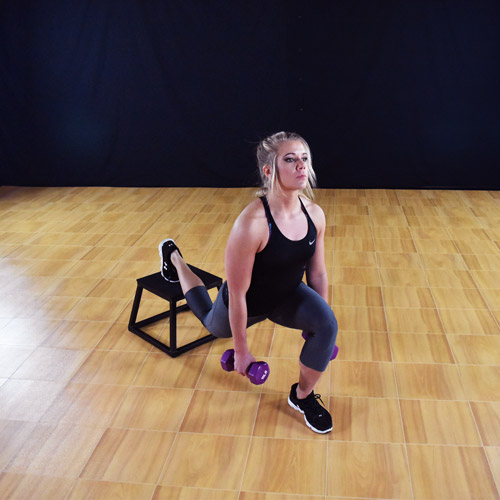 Max Tile Raised Floor Tiles to look and perform really well as a basement gym flooring solution. This product can be installed over any surface, even carpet or slightly uneven subfloors.
This is also another great option for spaces where moisture is present, as the tiles allow for airflow and reduce the chance of mold or mildew growth. These tiles are also very attractive as they feature a commercial grade vinyl laminate surface that resembles a shiny hardwood floor.
The tiles are durable and high quality and provide comfort and anti-fatigue benefits. With this flooring's robust design, versatility, and outstanding manufacturing tolerances, this is one of the most popular multipurpose flooring products on the market.
Gym Floor Workout Fitness Tile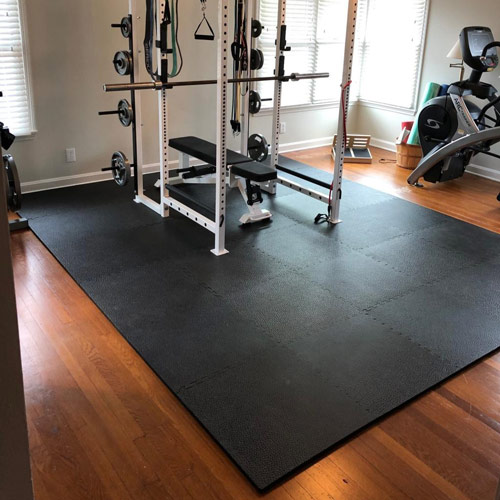 Basement gym flooring comes in many forms, and the Gym Floor Workout Fitness Tile is one of the best. This economical and durable flooring system, designed for use in weight rooms and home gyms, is made of EVA foam that is dense and durable. It is manufactured to withstand the volatile nature of heavyweights and exercise equipment, and it is waterproof and free of lead and latex. This flooring can be installed wall-to-wall, or, as an island installation to go underweight machines or exercise equipment.
The 2x2 feet pebble top tiles create almost 4 square feet of coverage each, and the interlocking puzzle-style edges simplify installation and keep the tiles tightly in place. Once installed, this flooring will stay put and stay intact.
¼ Inch Thick Rubber Flooring Rolls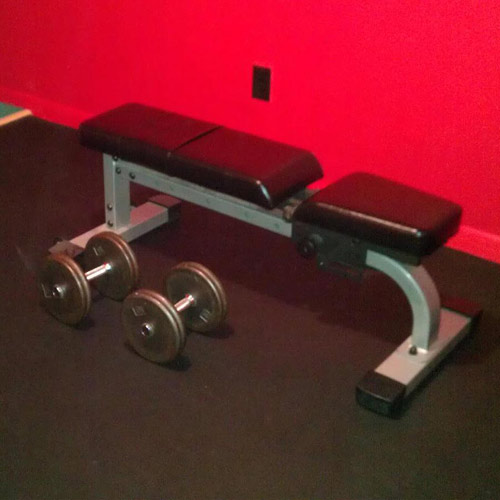 The ¼ inch thick rubber gym flooring rolls are a perfect basement gym flooring solution. Rubber is low maintenance, stain-resistant, mold and mildew resistant, and rot-resistant.
This ¼ inch thick rubber roll option is 4x10 feet, which provides 40 square feet of coverage. These rolls perform really well under heavy exercise equipment and weight machines. The weight and size of this rubber roll make it a good one to have in a space where you may need to remove it and store it at times. It's a breeze to roll up and roll out to install without adhesive.
Bump Top StayLock Tile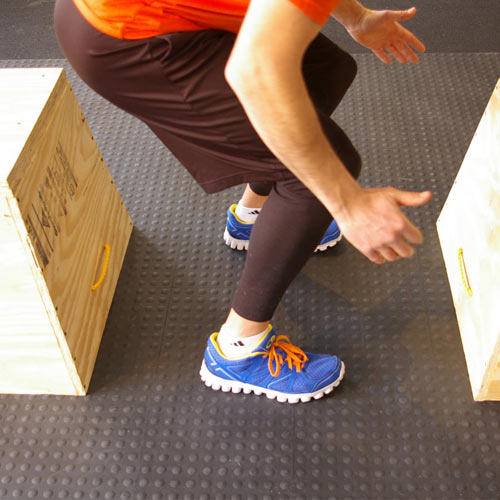 If you are looking for basement gym flooring that is durable like rubber with a cushioning that resembles foam, the StayLock Tile with a Bump Top is fabulous.
This flooring is made of durable PVC, and it can be installed directly over cement or carpet without any underlayment, making it a great solution for almost any spare basement bedroom or space that will be used for your gym. It has a design that will lock together tightly without separating over time - even when placed under extreme stress.
This tile is waterproof and resistant to most acids and oils. It also boasts a raised base and lightweight tile design that prevents water from getting trapped under it - making it ideal for a damp basement setting. This flooring solution is among the most durable products available with a great ability to support heavy gym equipment.
ShokLok 2x2 Foot Tile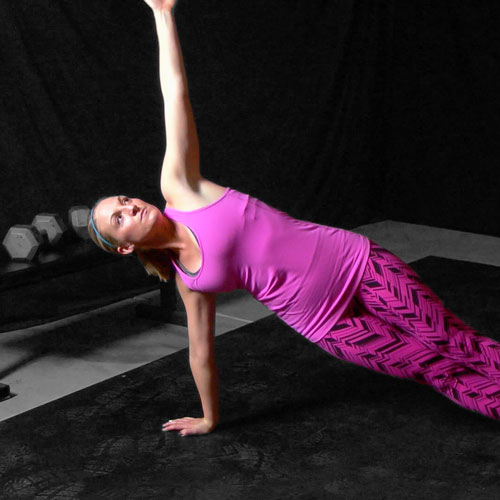 If you are looking for basement gym flooring for a small workout space that will need to endure punishing workouts, the Shok-Lok Rubber Tile is a great choice.
This robust, ¾ inch commercial grade recycled rubber is completely non-absorbent; so, it will not harbor or promote bacteria growth. It contains an agent that reduces the typical rubber smell, and its waffle bottom design provides a reduction in noise and vibration, making it great for areas where free weights will be used and dropped. This tile does not bend or curl, and it comes with optional straight and beveled edges to provide a finished, boxed in look.
Greatmats - For your basement gym flooring needs!
When it comes to basement gym flooring options, Greatmats offers the best. From the products highlighted to numerous others, there really is a product or group of products that would look and perform perfectly in your space. Whether one of the listed products suits your budget and preferences, or, if you want to explore other options, friendly and knowledgeable agents are standing by - ready to help you determine what the ideal solution for your space would be. When you're ready to purchase basement gym flooring, let Greatmats go to work for you!