How do Humane Rubber Fitness Flooring and Stall Mats Differ?
By Kyle Schurman Created: July, 2019 - Modified: July, 2021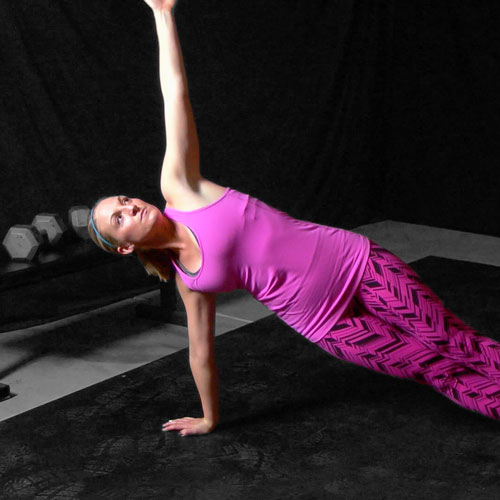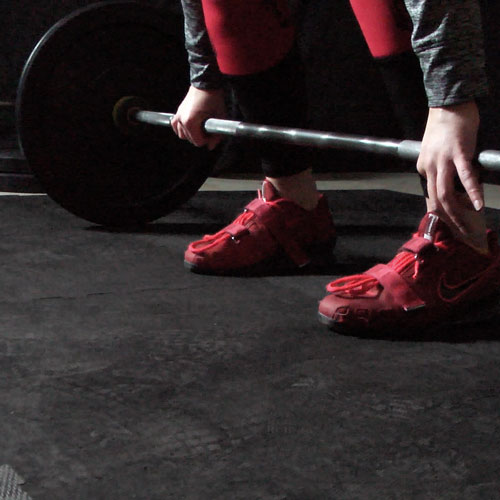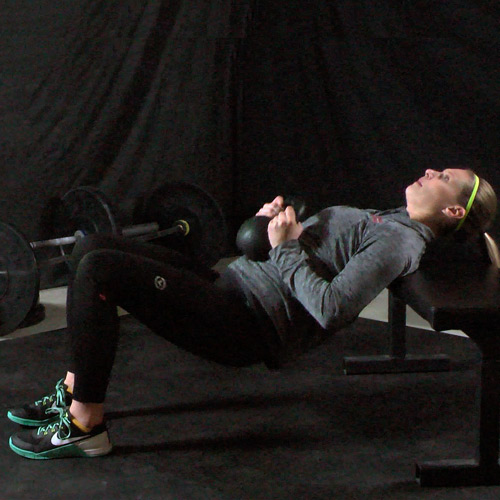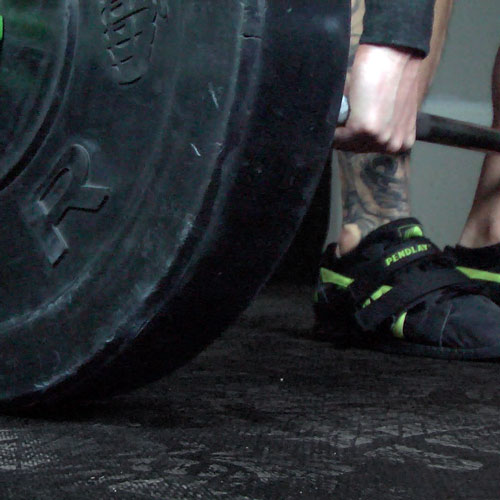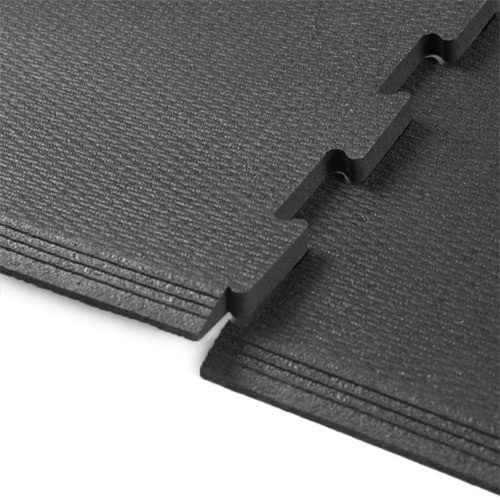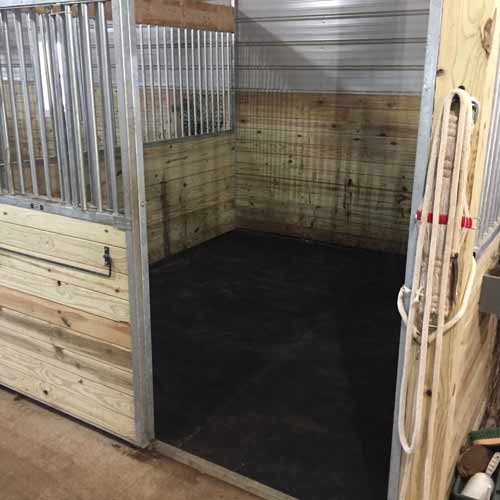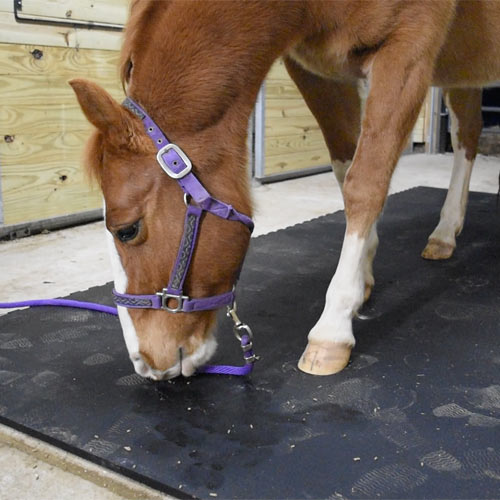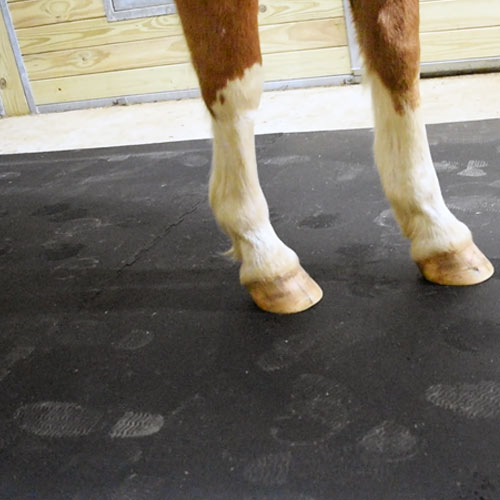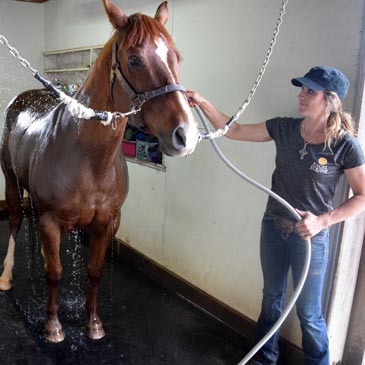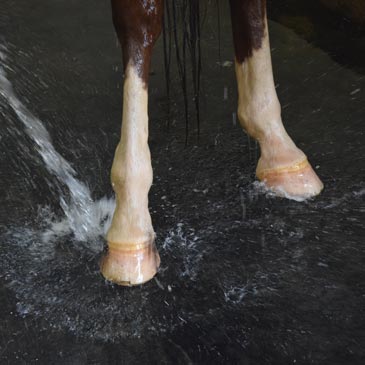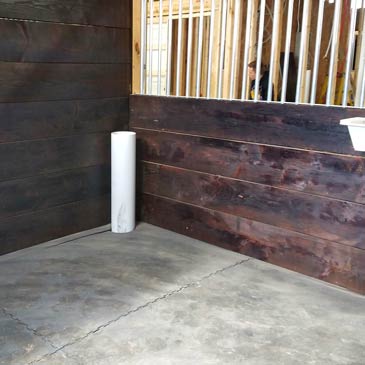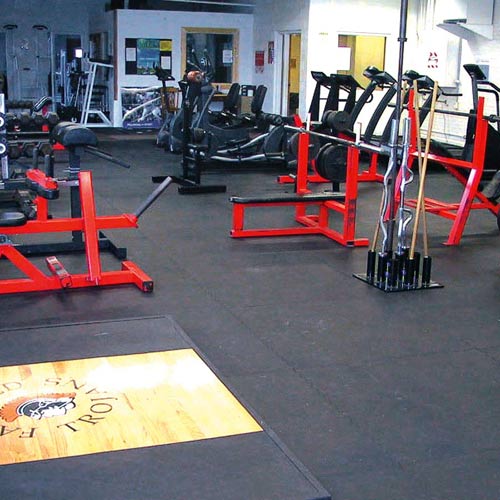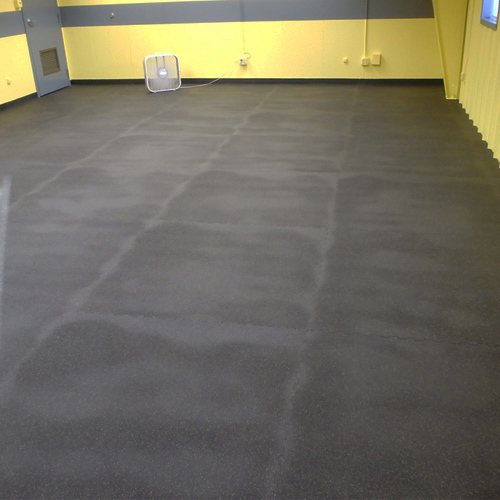 Finding just the right flooring for workout areas can be a challenge. You want a sturdy material that will stand up to equipment and foot traffic. But it also needs some cushioning properties to keep athletes safe and performing at their highest level. That's where
Humane rubber flooring
from Greatmats enters the picture. It delivers everything customers want from a fitness workout floor.
Humane fitness flooring
is available in numerous thickness and coverage size measurements. This allows Humane rubber to fulfill many different layouts, giving customers more usage options versus stall mats.
Reducing Fitness Equipment Noise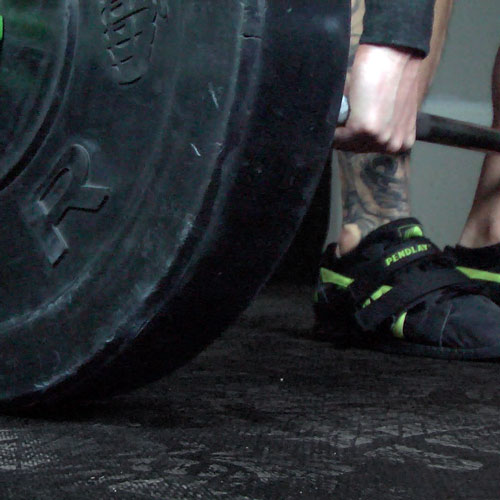 When working out using machinery or free weights, noise is a frustrating side effect. If any of the equipment bangs against a tile or cement floor, it will create excessive noise. Equipment that creates some vibration, such as a treadmill, also may generate more noise than you want to hear.
Humane Shok-Lok flooring
is the newest line of Humane rubber flooring. It is specifically designed to deliver vibration and noise reduction properties. This gives it a significant advantage over average stall mats, which are not designed for noise control and vibration reduction.
Customers can install Humane Shok-Lok mats and tiles over the top of existing flooring. The interlocking tiles are easily combined to create ideal sizes to support any fitness equipment or workout space.
To reduce noise and vibration under treadmills, you can connect multiple Shok-Lok interlocking tiles together to make your own Humane treadmill mat. They are also great for stationary bikes, ellipticals, weight machines and other fitness equipment.
Heavy Duty Recycled Rubber Flooring
Humane flooring consists of
commercial grade recycled rubber
. This type of material is beneficial for the environment, as it keeps old tires out of the landfill.
Recycled rubber will not absorb water or other liquids, which is a smart idea in a fitness center or even at home. Those working out often will have water or sports drinks near the gear. Should it be spilled, the rubber base will protect the sub-floor and allow for a quick cleanup.
Because these Humane mats do not absorb sweat and liquids, and they have anti-bacterial agents added during manufacturing, they will not allow the formation and growth of bacteria. Porous flooring materials are more likely to cause issues with bacteria and the formation of non material-related odor.
Some types of rubber mats will have an aroma when they're new. This is common with stall mats. Because stall mats are designed to be used in open areas with plenty of natural ventilation, this odor isn't as noticeable in those environments.
However, inside a fitness center or home workout area, the new rubber smell of a stall mat can be problematic. With Humane mats, a fresh mitigating agent that combats this aroma, delivering a product that can be used in small areas successfully with limited rubber smell.
Safe Flooring Design - Beveled Edge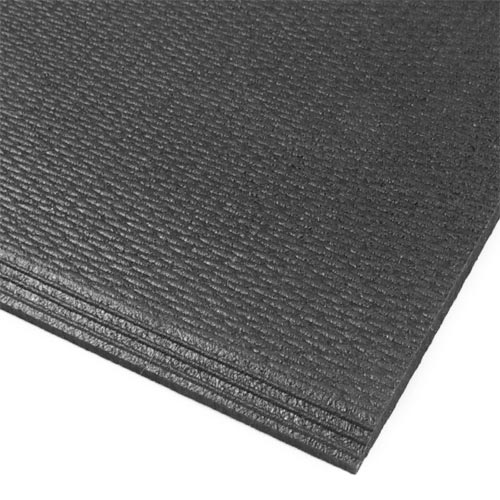 For those concerned about tripping hazards, Humane rubber is a perfect choice for any kind of installation. The edges of this
fitness rubber flooring
will not curl when placed under stress. This allows athletes to step on and off the rubber safely.
Some designs of Humane flooring even have a
beveled edge
. This further reduces any tripping hazard from the mats and tiles. Because these products often have a thickness measurement between 3/8 and 3/4 inches, the edges will extend from the sub-floor just enough to potentially trip someone. A
beveled edge on the mat
creates a safer environment. Keep in mind, however, that stall mats rarely have beveled edges.
Easy Rubber Mat Installation
One of the benefits of Humane rubber fitness products over most stall mats is the variety of sizes and designs available. Where stall mats often are pre-sized at 4 by 6 feet in a single piece, Humane rubber flooring has multiple choices specifically designed for gyms.
You can purchase interlocking tiles of Humane fitness flooring, thereby creating your own coverage size. Individual interlocking mats typically measure 2 by 2 feet, but do also reach that 4x6 size, so you can just add mats seamlessly to create the proper size and shape for the coverage area required.
Another option is a interlocking rubber tile kit. You select a final coverage area that you want, such as 12 by 12 feet. Humane then ships enough tiles of appropriate sizes to assemble the kit, reaching the desired overall size. The individual mats in the kit have a puzzle style edge on the interior of the space and straight finished edges on the perimeter, so they will fit together tightly and remain connected without the need for adhesive.
Finally, if you want the quality of Humane rubber in your stall mats, you're in luck.
Humane stall mats
are available, creating long lasting and comfortable flooring for horses and handlers. These mats are easy to install, and they're offered in multiple thickness and size choices, so you can find just the right product for your animal stalls or other needs.