Virgin Rubber vs. Recycled Rubber Gym Flooring
By Kif Richman Created: April, 2017 - Modified: May, 2023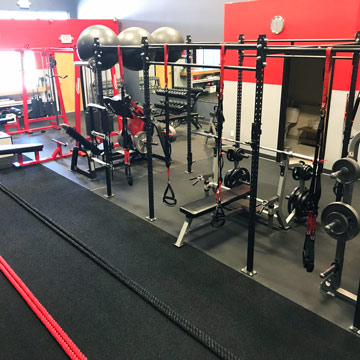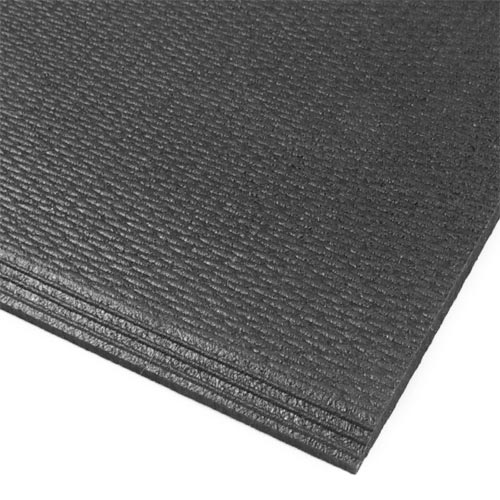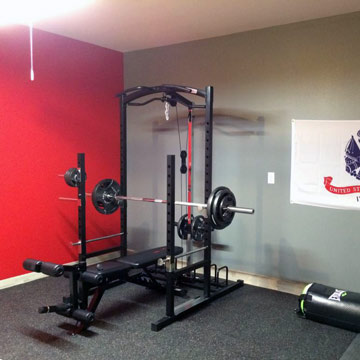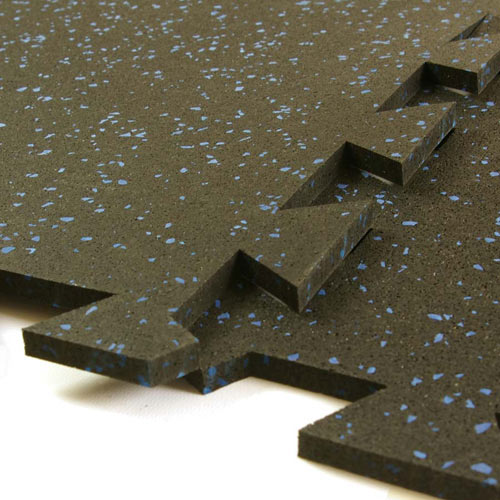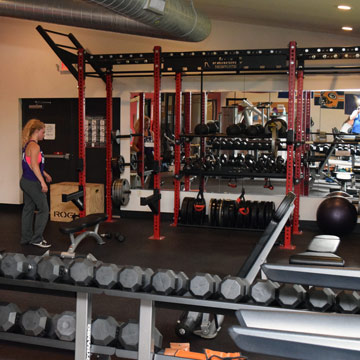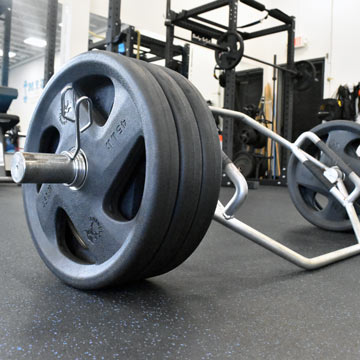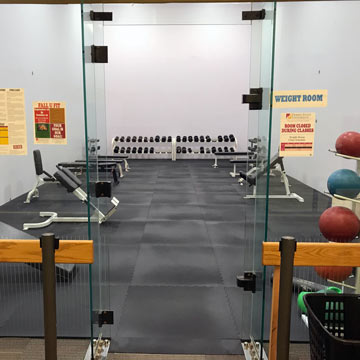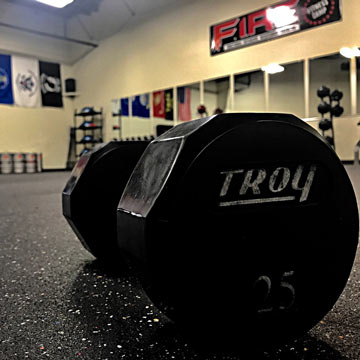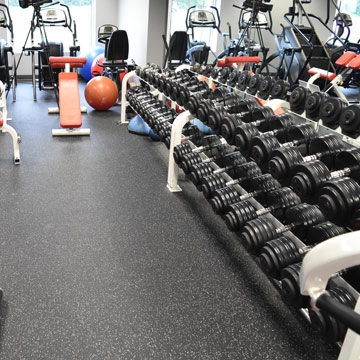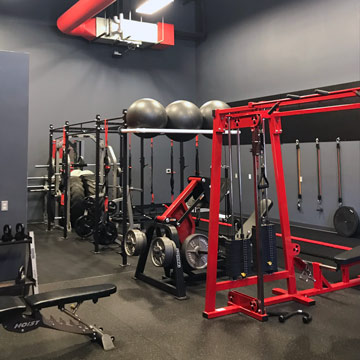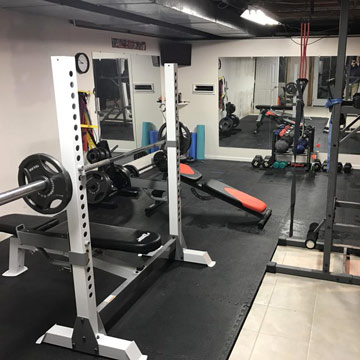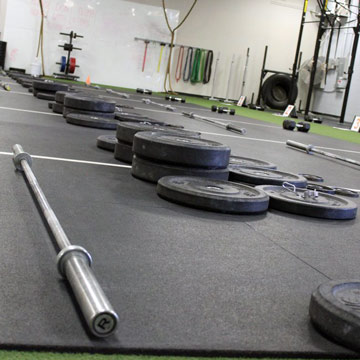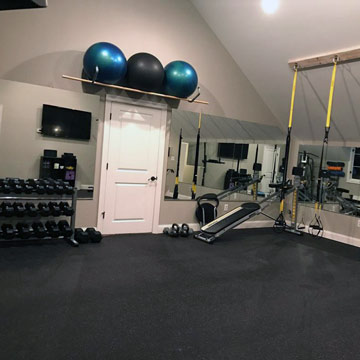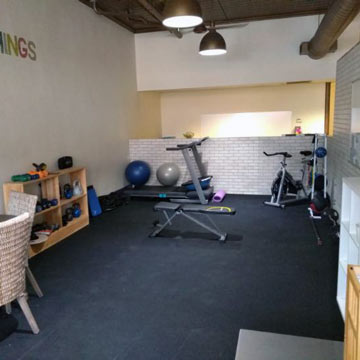 There are many fantastic materials used to create gym floor mats including plastics and rubbers. The variations of those plastics and rubber have unique qualities, each delivering specific advantages to the user.
You can find recycled rubber gym mats, which provide environmental benefits while delivering quality performance, or you can find virgin rubber, which is often more durable and visually appealing. There's even plyometric rubber mats, which are made specifically for jumping and lunging exercises.
So which type is right for you? Keep reading to learn about the advantages of recycled, virgin and plyometric rubber.
Comparing Rubber Gym Flooring Materials
1. Recycled Rubber
Why Recycled Rubber Gym Flooring?
The vast majority of rubber material is used to manufacture tires. This means that most recycled rubber mats, and other recycled rubber materials, are made from old tires.
There are many advantages to choosing recycled material over mats made from virgin rubber.
Price:
First of all, it can be much more affordable than most other rubber gym flooring. When compared to natural or synthetic rubbers, recycled rubber is often far less expensive, costing less than half the amount of other materials.
Environmental Impact
If you consider yourself an environmentally-conscious person, you will likely appreciate the eco-friendly nature of recycled rubber. Making gym flooring mats made from recycled rubber requires less energy and fewer resources, and, as most people know, recycling keeps materials out of the landfill and lowers the need for the harvesting of fresh material. Getting rid of old rubber materials is actually a difficult process. By its very nature, rubber is tough and durable. While this is what makes it so popular in the first place, it also makes it incredibly hard to dispose of properly.
Despite the advantages of of recycled rubber, many used tires go to waste. Every year, tons of rubber is buried in landfills and not utilized for other purposes. Unfortunately, they are simply discarded. However, when you purchase recycled rubber gym floor mats and other recycled materials, you do your small part to protect resources and landfills.
There are many ways that rubber can be recycled. This includes acid reclamation, which utilizes sulfuric acid to breakdown the material, alkali recovery, which treats the material with heated alkali, and pyrolysis, which heats the rubber in an oxygen-free vacuum.
Here are a few examples of recycled rubber gym flooring:
Rubber Flooring Rolls 1/4 Inch 10% Confetti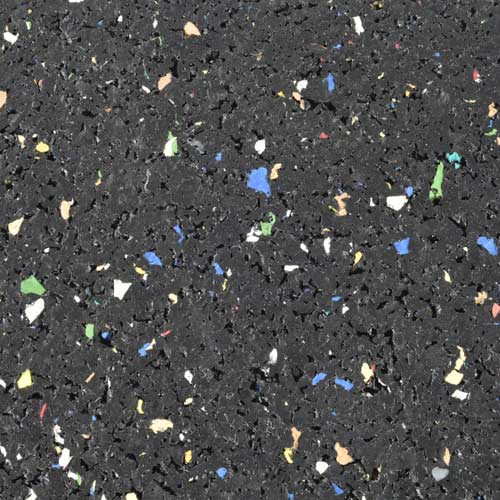 These rubber gym flooring rolls are made from recycled material that is durable, pliable, and easy to install. At 1/4-inch thickness, the rolls can be used for weight rooms and workout areas, and they have superior traction for feet and shoes.
These mats are made in the U.S.A. and have a 10 percent color confetti design. They have extra-small flecks and a varying color pattern, giving you a very interesting and eye-catching gym floor. With strong materials and an easy installation process, these mats are perfect for home or commercial use. They can even be used for industrial areas, giving you better traction on the floor.
Rubber Tile Interlocking 2x2 Ft 1/2 Inch 20% Color Pacific
This visually-stylish rubber mat has a unique black form with blue or gray flecks throughout the material. This gives the rubber gym flooring visual depth and character and lets you add a little style to your workout center or weight room.
Like many of our products, this rubber mat is made from recycled tires. It has a beveled-edge construction that results in no gaps, and it comes with a 5-year warranty, giving you added peace-of-mind when you purchase. Manufactured using a water-jet cutting systems, these mats have crisp, clean edges that fit together perfectly.
Performance Rally 14.5 mm Interlocking Tiles per SF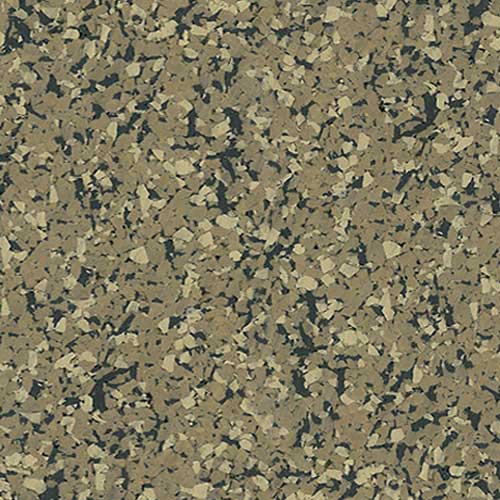 These interlocking tiles deliver outstanding performance and have a unique appearance that sets them apart from other rubber mats. You can choose between colors like ''Steel Appeal 2,'' ''Mocha Latte 2,'' or ''Blue Premium,'' allowing you to get the perfect design for your personal taste.
These rubber gym flooring tiles are shock absorbent and sound absorbent, so they are great for busy workout facilities with lots of clanking machines and free weights. They can also be used for tracks, making them one of the most versatile gym floor mats you can find.
2. Virgin Rubber
Why Virgin Rubber?
While recycled material certainly has its advantages, there are many reasons that you may want to choose virgin rubber gym flooring instead. Whether it's the appearance or the long-term performance, new rubber could be the right selection for your specific needs.
Appearance:
Many people feel that virgin rubber has a better appearance than recycled. New rubber often has a bold solid color all throughout the material, even when the surface is worn away. With some recycled-rubber mats, once the surface is worn away, it may have a faded or dull appearance, but this is usually not the case with virgin rubber.
Smell:
The smell is also another advantage of new rubber gym flooring. In some cases, recycled mats can have a rubbery tire smell, which is off-putting to many people. Therefore, lots of gyms and workout facilities prefer new rubber over recycled. In an enclosed area, such as a weight room with low ceilings, sometimes new rubber is a better options because of the smell.
Longevity:
In some cases, you will also find that new rubber has better long-term performance. A lot of times new rubber has better shock absorption and the ability to rebound for a much longer period. If you are going to put your rubber mats through years of abuse from exercise shoes, free weights, cardio activities, and workout machines, then you may want to choose new rubber. This is especially important if you consider the purchase of your mats a long-term investment. People who need mats for businesses or municipal workout centers, which often receive lots of traffic, will often prefer new rubber.
Here are a few examples of excellent rubber gym flooring mats made from virgin rubber:
UltraTile Rubber Weight Floor Black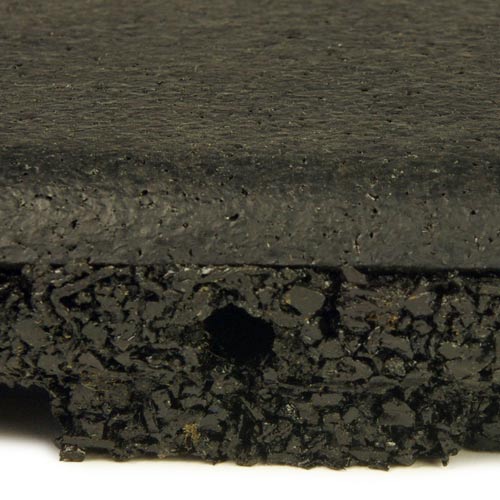 Made with a recycled rubber base and virgin rubber top, these mats are durable and effective, making them an ideal choice for college weight rooms and workout facilities. They are built to exact specification and use only high-quality rubber to create a workout surface that gives a soft yet reliable flooring.
This material is perfect for any facility that will use lots of workout equipment, and they can be placed over interior flooring to provide protection for gym floors and other surfaces. Using a dowel-pin connection, these mats hold together and can be used over large rooms to cover the entire surface.
PaviGym Extreme SS Gym Rubber Floor Tiles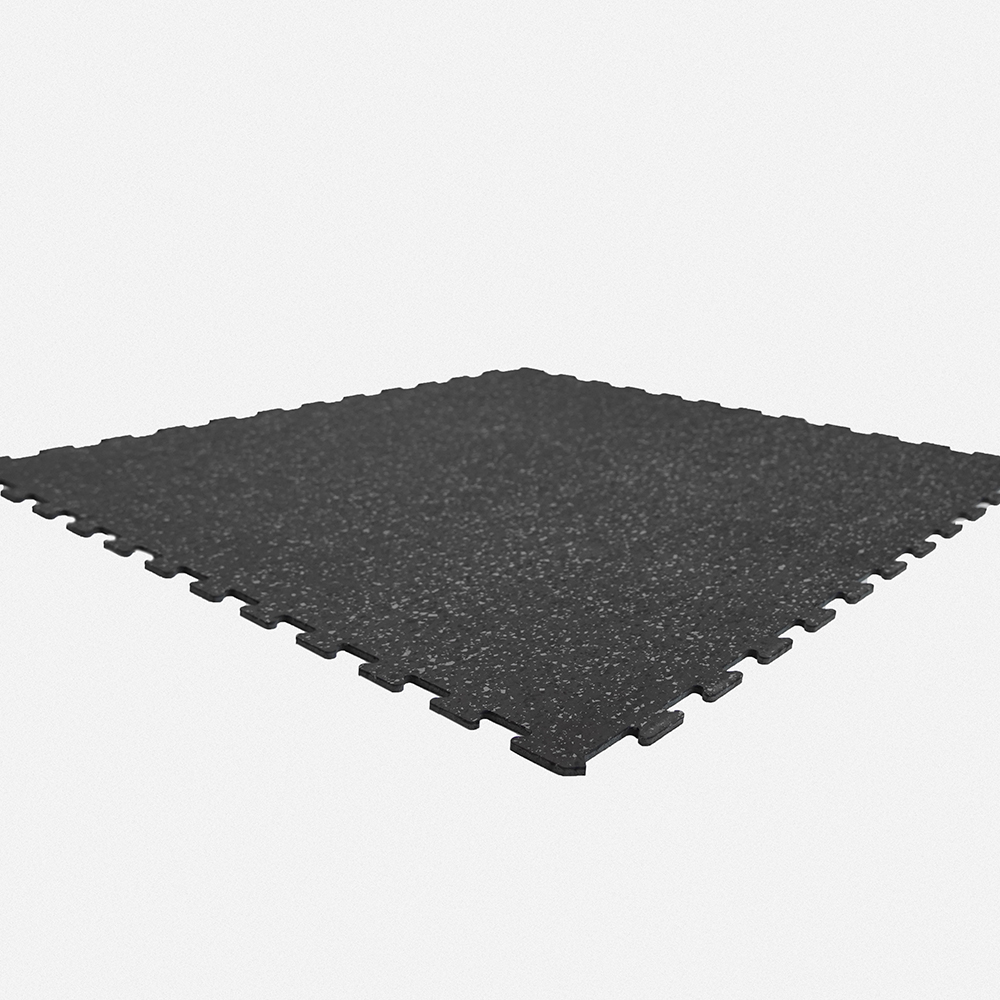 These 22-millimeter thick rubber tiles give you better traction and protection for the flooring. With a puzzle-edge connection, they fit together quickly and don't require the use of adhesives or pins. The surface layer features a virgin rubber material, while the bottom layer features recycled rubber.
The PaviGym Endurance SS Tiles will provide impact protection against heavy workout equipment. These virgin rubber blend tiles will be perfect for any commercial gym or fitness center.
3. Plyometric Rubber
Why Plyometric Rubber?
Plyometric rubber gym flooring is a softer alternative to traditional rubber flooring. It is made specifically for plyometric exercises, which involves a heavy amount of jumping. In fact, ''plyometrics'' is by definition a jump-training workout. Plyometric rubber is less dense than most rubber mats, so it has a more cushioning for joints and absorbs shocks better than many other materials. It also has a smooth surface, which makes it ideal for pushups, planks and handstands.
Plyometric Rubber Roll 1/2 Inch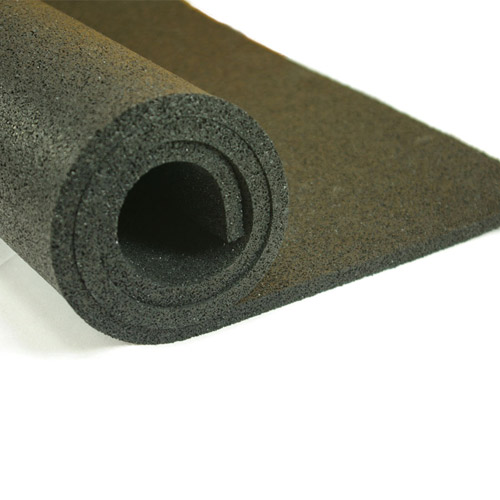 This product is a perfect example of the benefits of plyometric rubber gym flooring mats. It has a shock-absorbing body that allows you to perform many different exercise, including jumping and lunging. It can be easily rolled for convenient storage, and is light enough for anyone to handle. If you are using it for temporary surfaces, you don't need extra materials, but if you are going to place it permanently, securing it with tape or adhesives is suggested.
For maintenance of this roll, all you have to do is vacuum as needed and occasionally mop the surface. Allow for time to dry before rolling it up and you have a clean gym mat that will work for the most intense plyometric workouts.
The Perfect Rubber Gym Flooring Mat is Waiting for You!
Check out the full selection of products from Greatmats and you'll find the right gym floor mats for your home or facility.
Whether you want eco-friendly recycled material or the long-lasting durability of new rubber, you'll find everything you need, including selection, service, and reliability, when you purchase rubber gym flooring from Greatmats.com!