What Are The Pros And Cons Of Gray Flooring
By Lisa Hobbie Created: August, 2021 - Modified: August, 2021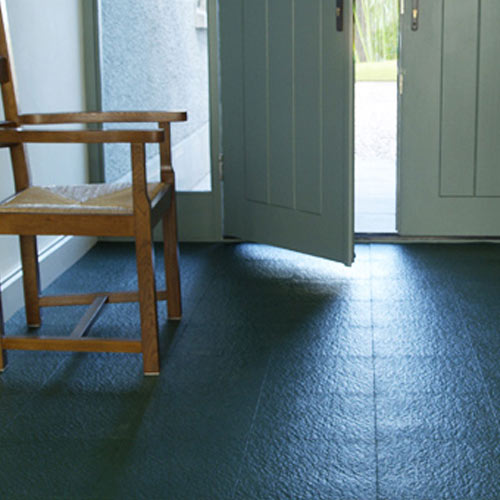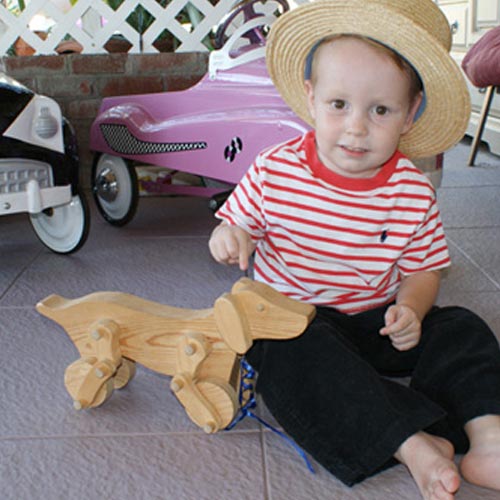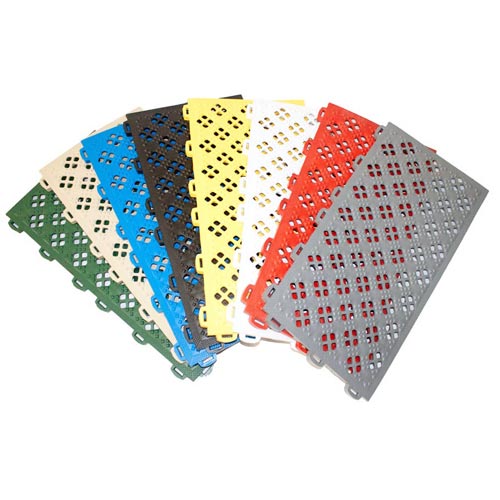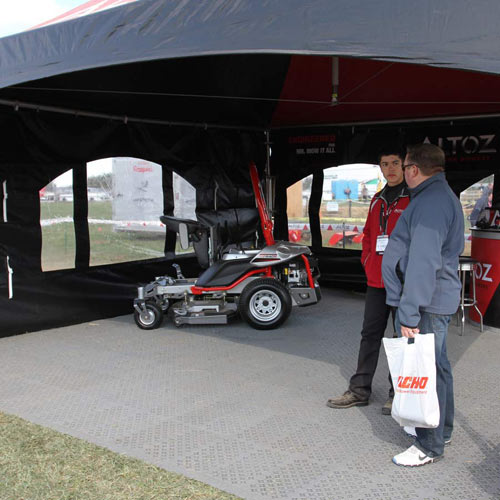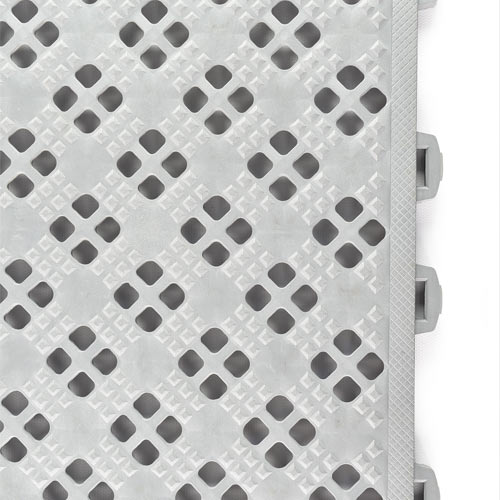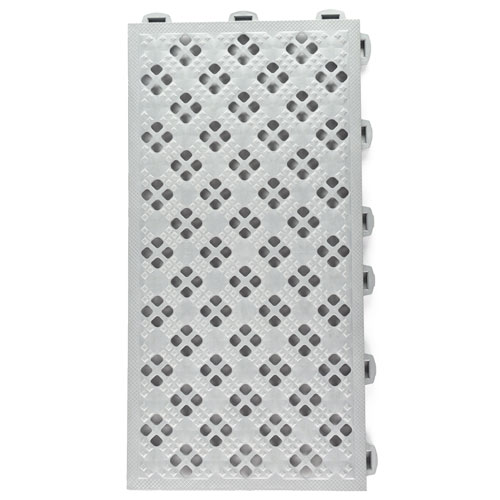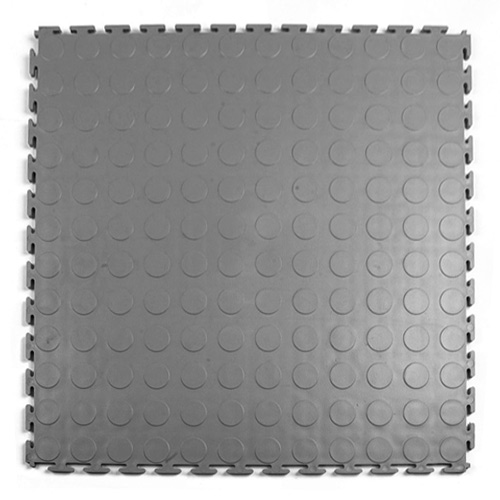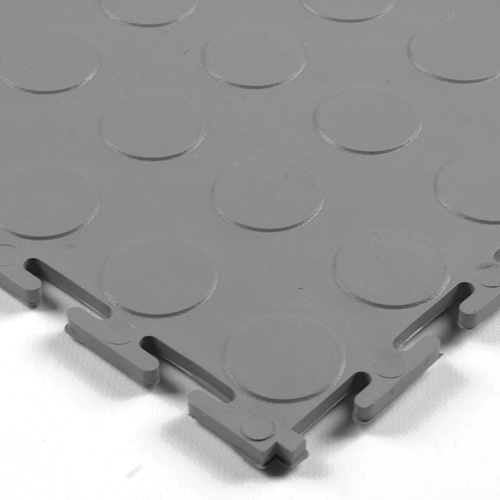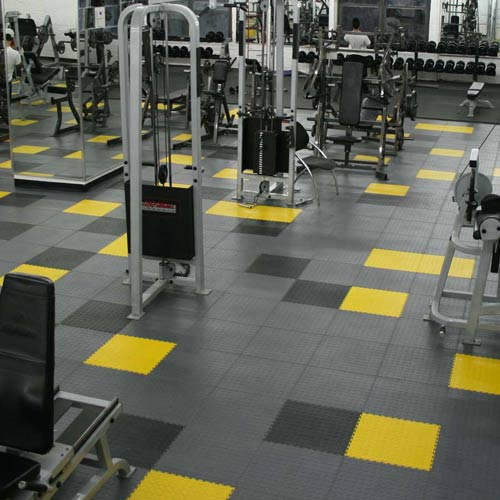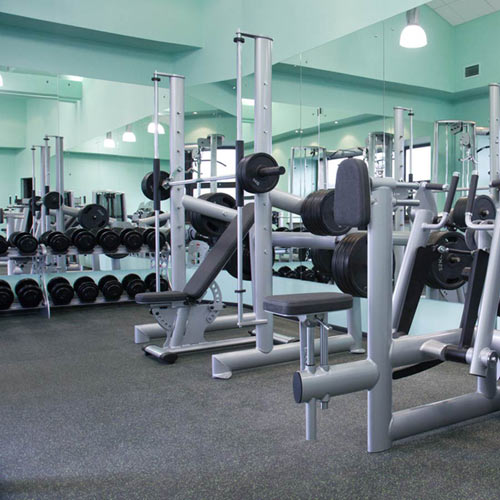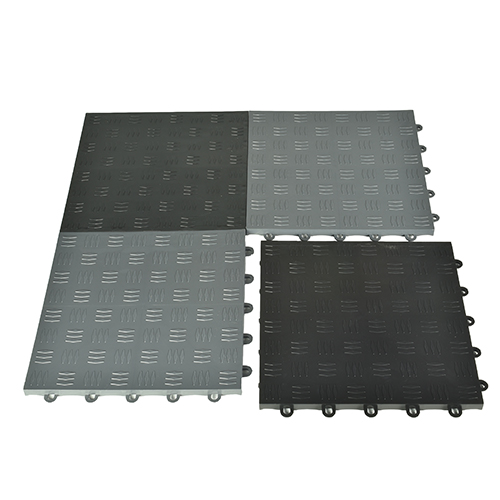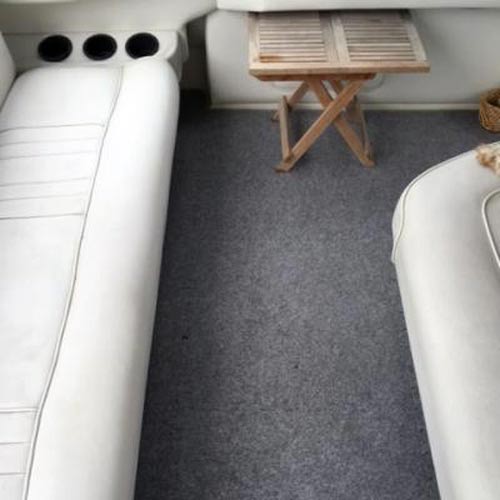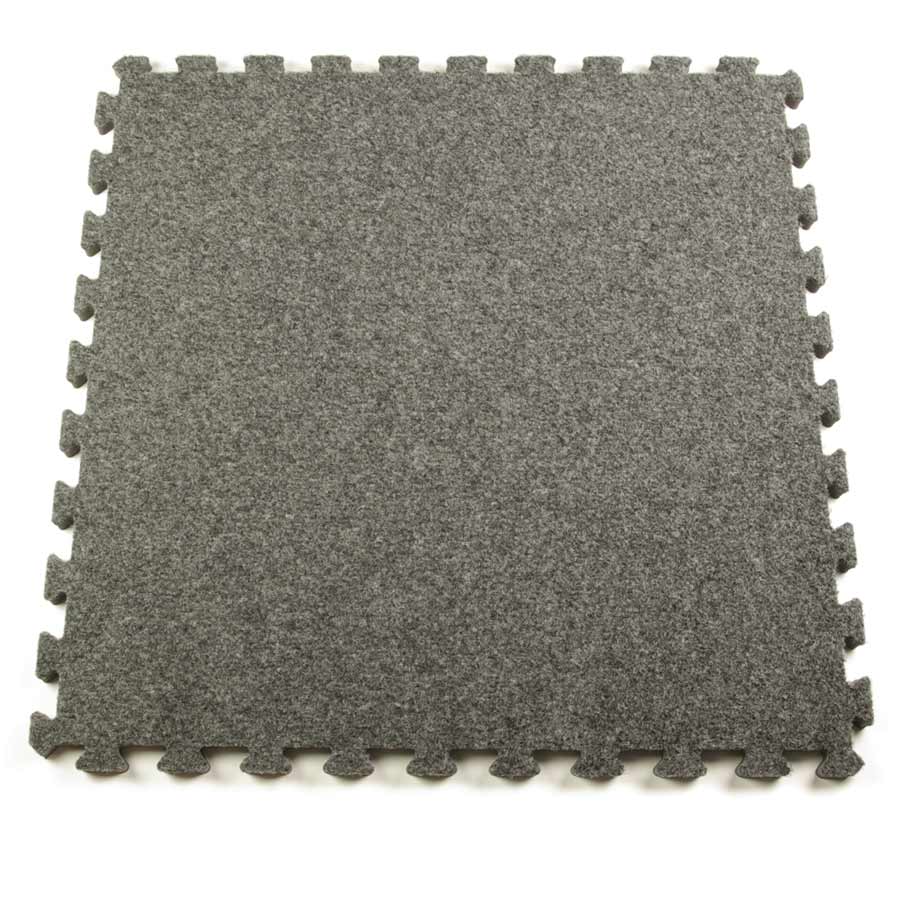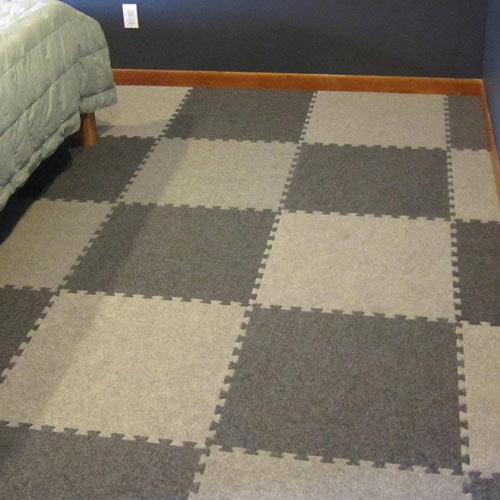 Gray flooring
is a wonderful neutral color that goes with just about any color scheme, and it does a great job hiding dirt and grime.
There are many pros to using gray flooring. It is very popular right now, so it can update the look of any home or room. Gray offers a clean, classic look that provides the perfect pallet to work with in other products and aspects of a space - like furniture, a wall, and decor. Gray can also disguise dirt and make any space feel fresh and clean.
A con to using gray flooring would be the potential for gray flooring to go out of style if classic brown shades of hardwood come back on top in the future. Gray can also sometimes lack the warmth of wood colored flooring.
Even if brown flooring becomes the hotter choice in the future, gray is neutral and classic enough where you wouldn't have to worry about it dating your room, office, cabinets, or home.
If you're looking for the best variety of gray flooring products, Greatmats is definitely your one stop shop. There are many different options available, with the following 8 products being among some of the best:
Aside from vinyl plank and engineered hardwood options at Greatmats, there are many gray specialty flooring products - as represented in this list. There are options for garage spaces, home gyms, basements, and main areas of your home like a kitchen, bathroom, or bedroom. The products are top notch and offer a wide variety of features and benefits.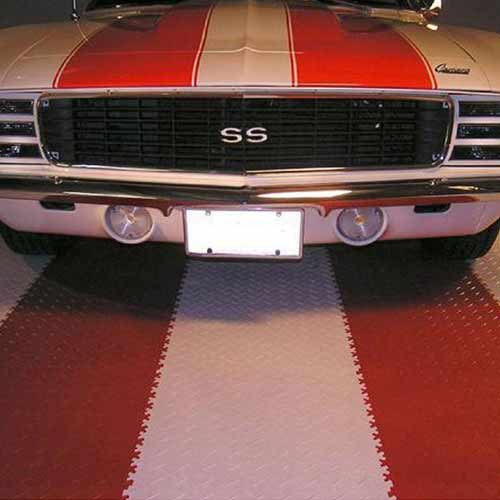 Colored Diamond Plate Floor Tile is a professional grade PVC product that is a ⅛ inch thick professional grade tile. Available in a variety of colors, with gray being a popular choice, this robust product is made in the USA.
It has a durable, diamond top texture and secure, interlocking design. It delivers sound absorption and fatigue relief and features a Shore A 90 hardness. It's a great option for a home gym, workshop, or garage.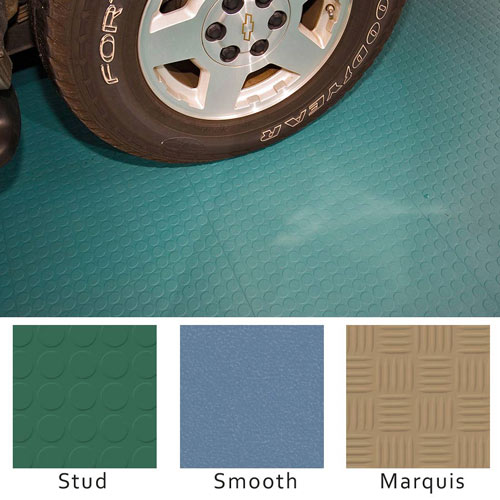 Colored Tuff Seal Floor Tile is another PVC product available in a number of attractive colors, with gray being one of the most popular. This tile is ¼ inch with many different design possibilities.
This tile has a Shore A 90 hardness and delivers a floor with a virtually seamless finish due to its hidden connecting and sealing method. This process is relatively easy, allowing you to cover an entire floor in no time. It's suitable for industrial settings, garages, and basements.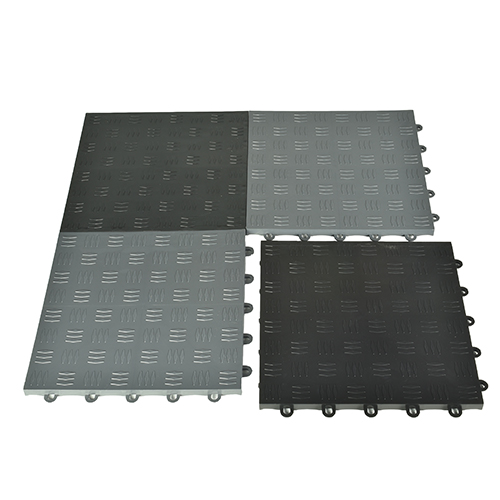 Diamond Garage Floor Tile is another robust tile product suitable for garages, basements, and workshops that comes in gray - among many other colors.
This top selling flooring product is made in the USA from polypropylene plastic and is durable enough to withstand weight loads of up to 10,000 pounds, making it suitable to park heavy vehicles, rolling tool chests, and more on top of.
This waterproof floor is extremely strong and it will not sink in or dent like cheaper ones could. It features a tight fitting, snap together connector system that is fast and easy to assemble. The tiles have a slip resistant diamond tread surface texture that offers a layer of safety and security when working on them.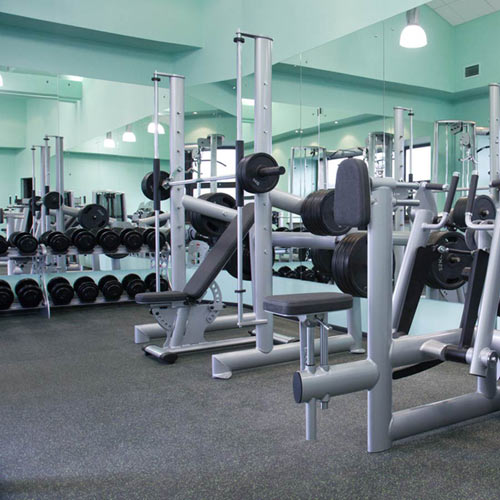 Geneva Rubber Tile 3/8 Inch 10% Color is a great product if you want flooring for a home gym, commercial gym, weight room, or basement. It's made in the USA of durable rubber.
This durable and versatile flooring tile is ⅜ inch thick with a 10 percent distribution of color flecks throughout the tile. It's a breeze to assemble and install without glue, and it works great in many settings with a Shore A 60 material hardness ratings. It will perform well and look great for years to come.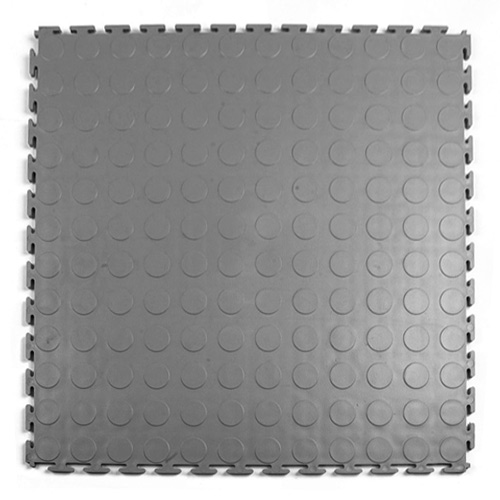 Gray Warehouse Floor Coin PVC Tile is an eco-friendly product made of recycled PVC plastic that is a suitable option for warehouse and garage flooring.
This product has a unique raised surface that lessens scuffing on its surface from vehicles, tools, and foot traffic. It's easy to install with an interlocking design, and it can be installed over old or damaged concrete floors. It can endure the weight of forklifts, trucks, and other heavy-duty vehicles, and it is resistant to oil, gasoline, solvents, and caustics. It won't be impacted by heat, humidity, or cold, and it retards the growth of bacteria, mold, and mildew.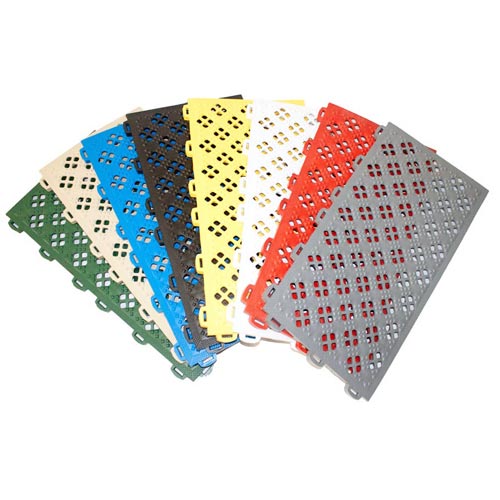 Ergo Matta Perforated Outdoor Tile is yet another plastic product that comes in many different colors - like gray. It offers a solution for a patio, pool area, or other space needing a drainage surface that is non absorbent.
These outdoor tiles also offer a 20-inch ASTM fall height rating, they are easy to install, and they are suitable for both cold and hot settings.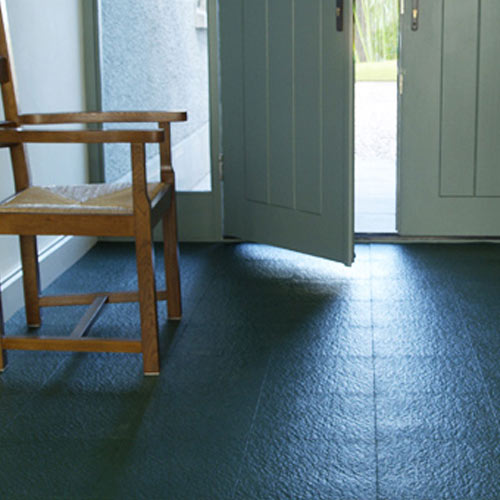 Colored Slate Floor Tile is a great choice if you're interested in gray flooring that resembles stone or slate. This PVC product is a loose lay floor that is easy to install over any hard, flat subfloor.
This tile is hygienic with antibacterial properties, stain resistant, and slip resistant. It is able to endure even the heaviest of loads, and it is very easy to clean and maintain.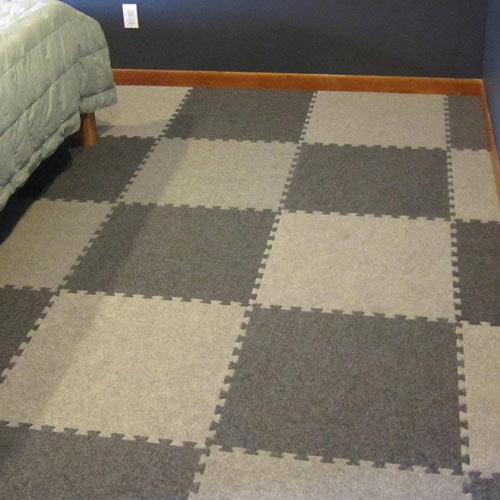 Royal Interlocking Carpet Tile in an interlocking carpet that is waterproof, non-absorbent, easy to install, and affordable.
Available in many colors, including gray, these can be installed directly on clean concrete or tile without adhesive, and the resulting carpeted floor is odor proof, easy to clean, and provides a comfortable anti-fatigue and insulation value similar to traditional carpet.
Greatmats - For The Best Flooring Products Available in Gray
The specialty products featured here are among the best available anywhere. If you have questions about them, or about any other gray options at Greatmats, including those with a grey hardwood look, just reach out to the service team who can assist with ordering and help you decide which product is the right one for you and your space.