By Paige Cerulli Created: February, 2023 - Modified: February, 2023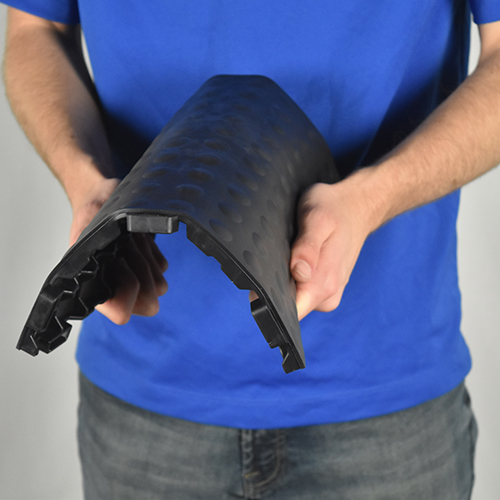 Whether you're looking for modular flooring for your basement, your gym, or your pool surround, a durable product that's easy to install is essential. StayLock tiles offer all of those qualities, and more.
What Are StayLock Tiles?
StayLock tiles are a Greatmats product. These PVC plastic tiles are designed for several different applications, and they are designed to not only be durable, but to also be comfortable and safe.
Made in the USA, StayLock tiles are a versatile flooring choice. They are suitable for outdoor and indoor applications, as well as for residential and commercial use.
StayLock tiles are made of recycled PVC plastic, making them an environmentally friendly flooring product. They have an average life lasting an impressive 20 years, making them a long-lasting flooring investment for your home or business.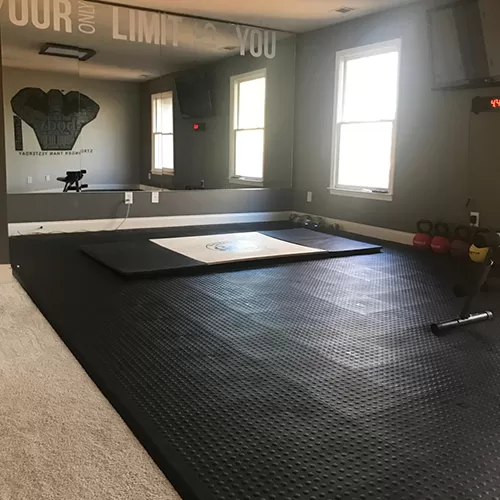 1x1 ft x 9/16 in tiles
Flexible PVC plastic
Made in the USA
Waterproof
Anti-fatigue properties
Durable
StayLock Tiles Feature A Unique Locking Design
Connecting the tiles together is as easy as connecting the interlocking tabs, and the tiles can be dry laid over hard, flat surfaces.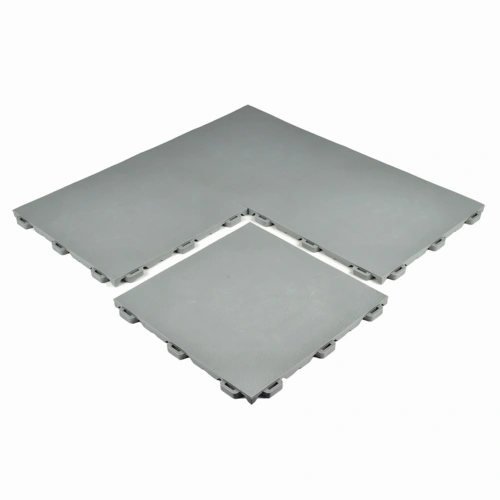 That active interlocking design creates a secure hold, so the tiles won't separate while in use. However, you can remove the tiles if needed and reinstall them again.
That modular design makes it easy to expand and customize the floor's dimensions. If a tile becomes worn or damaged, you can replace that single tile without the expense or headache of replacing an entire section of flooring.
Simple DIY Installation
Since the installation is so simple, StayLock tiles are a practical choice that can help to save you money over the expense of hiring a professional installer. They're user-friendly and can be cut to fit an area, allowing for a wall-to-wall or an island installation.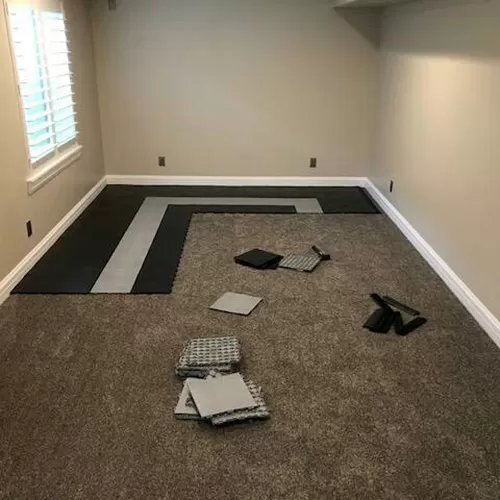 StayLock tiles are backed by a five-year limited manufacturer's warranty.
The line of StayLock tiles features several different products.
Tile Surfaces Include:
Bump top
Orange peel
Perforated designs
Install These Tiles Over A Wide Variety Of Subfloors:
Carpet
Tile
Concrete
Wood
Laminate
Grass
Dirt
StayLock tiles are also available in many different colors. Whether you're looking for flooring for a new gym or want to maximize the safety of your home's pool surround, chances are there's a StayLock product that's right for your needs.
StayLock Tile Products Available at Greatmats
Since StayLock is a Greatmats product, we offer a large selection of StayLock tiles available for sale right here. Consider these options for your next project.
StayLock Tile Bump Top
The StayLock Tile Bump Top brings anti fatigue properties to your athletic or aerobic setting. The tile is durable like rubber, but offers the cushion of foam to help keep athletes comfortable.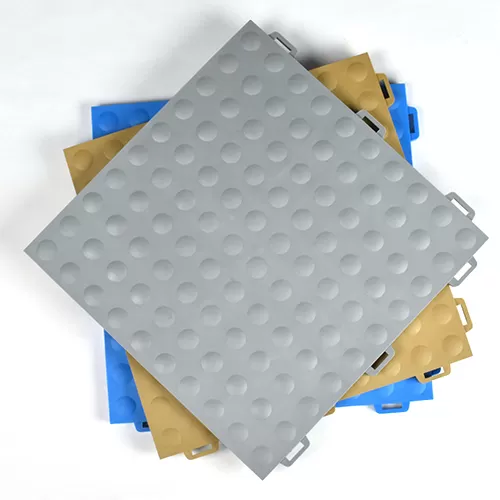 The tile's bump top surface maximizes traction, and the tiles are durable enough to withstand the dropping of free weights of up to 50 pounds. Waterproof and tough, these tiles are suitable for home gyms, industrial settings, aerobics studios, and other settings where you need a comfortable floor.
Top Use: Home Gym
The tiles are available in colors, as well as in black.
StayLock Tile Orange Peel
The StayLock Tile Orange Peel creates a comfortable cushion yet also offers a designer look. It can be installed over carpet, concrete, wood, or tile, and is waterproof, too.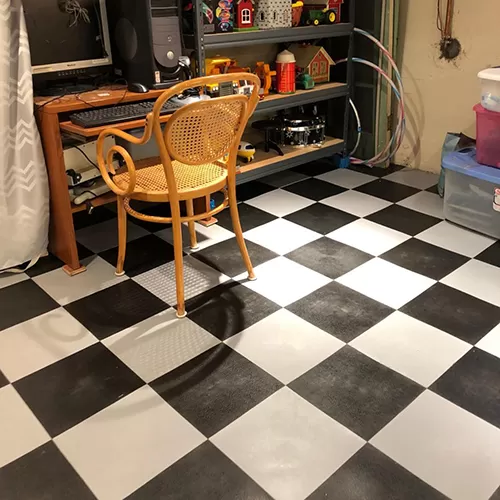 The orange peel texture offers valuable traction, and the tiles have an average lifespan of 20 years. They're an ideal choice for home gyms, basements, and other areas where you need anti-fatigue flooring.
Top Use: Basement
This tile is available in black and gray.
StayLock Tile Perforated
The StayLock Tile Perforated is designed for outdoor installations where it will be exposed to water. Its generous perforations help to quickly channel water away, preventing puddles from forming on the tile surface.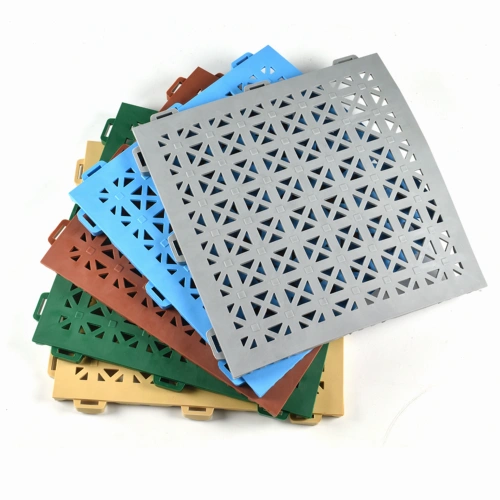 The tiles create a non-slip surface even when they're wet, and their 20-inch fall height rating helps to maximize the safety of the area. They are ideal for use in pool surrounds, on rooftops, in outdoor play areas, and in showers and spa areas.
Top Use: Outdoor Decks & Patios
The tiles are available in black, as well as in colors.
StayLock Border Edge
While StayLock tiles can be cut to fit your room with a sharp utility knife, you may want to create an island installation, instead. The StayLock Border Edge pieces can create a clean, finished edge for your island installation.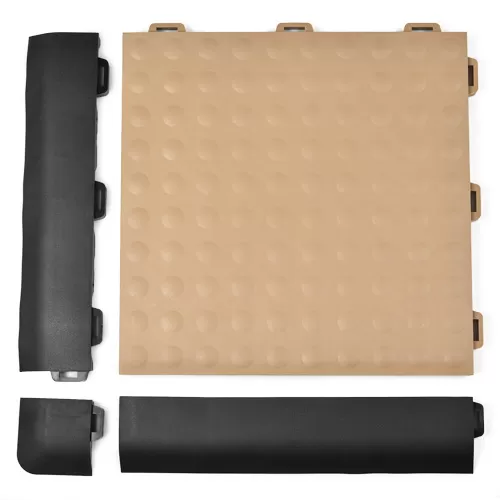 These edge pieces easily interlock with full tiles, and their ramped design creates a smooth transition onto and off of the tiles. The pieces can make the tiles accessible to rolled carts, and they can also help to prevent tripping.
The edge pieces are made in the USA and feature a five-year warranty. They are available in black.
In addition, you may want to purchase the StayLock Corner pieces. These corner pieces connect to the StayLock Border Edge tiles to complete the border around your island installation.
These corner pieces are available in black. They are also backed by a five-year manufacturer warranty.