Outdoor Court Tile XT3 1/2 Inch x 1x1 Ft.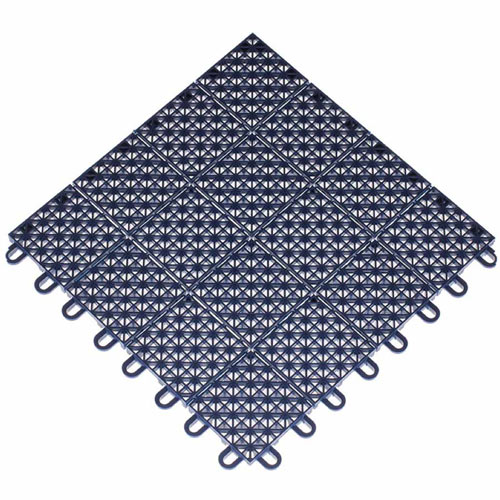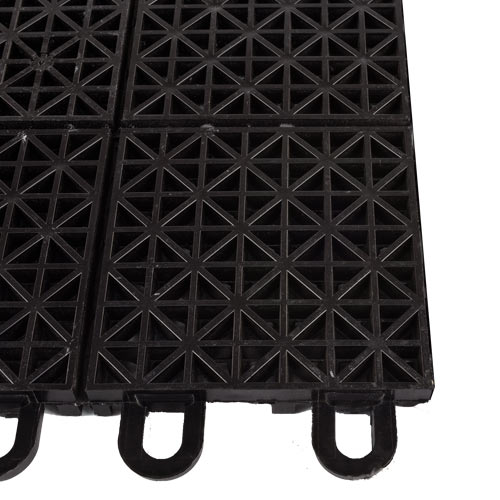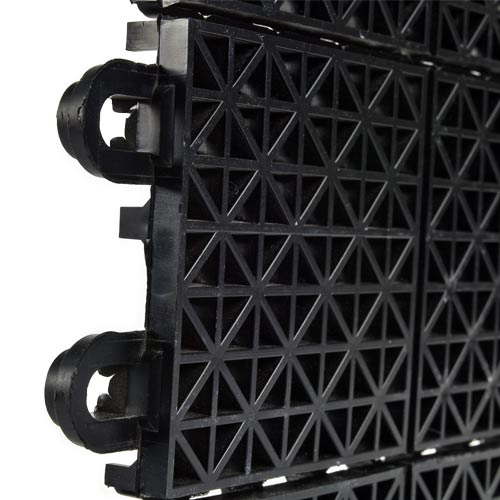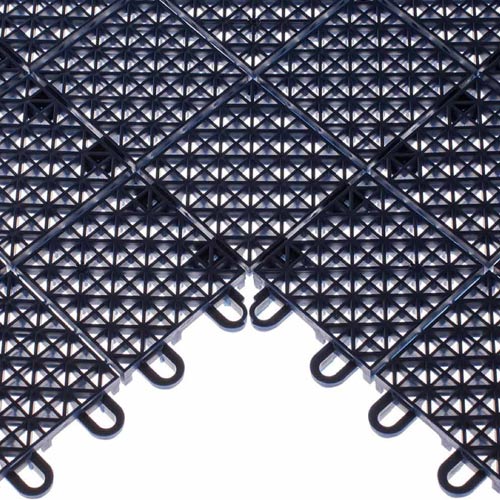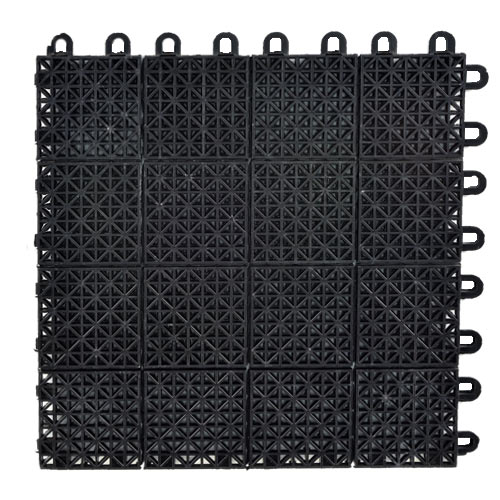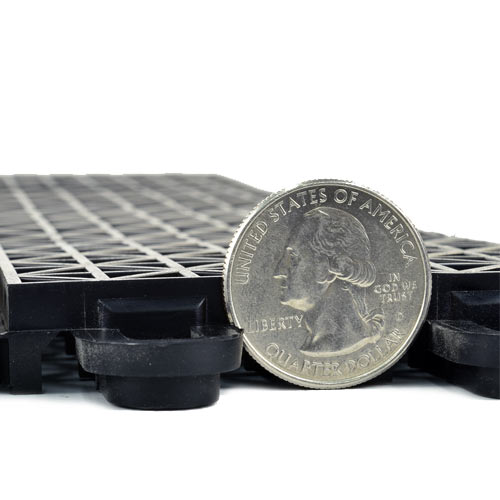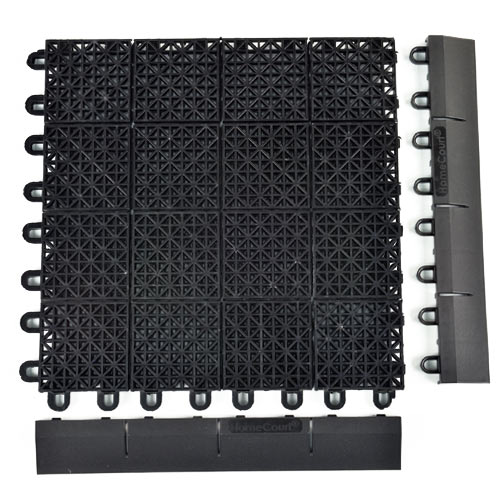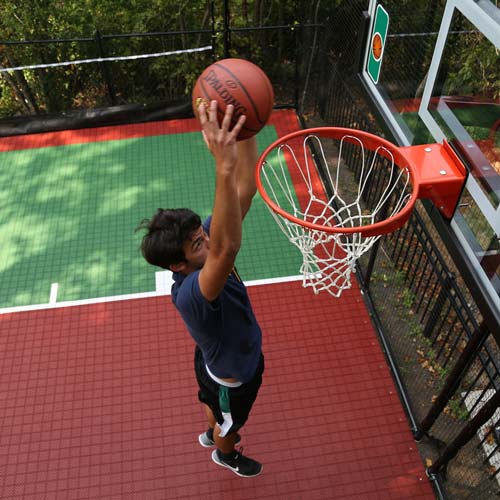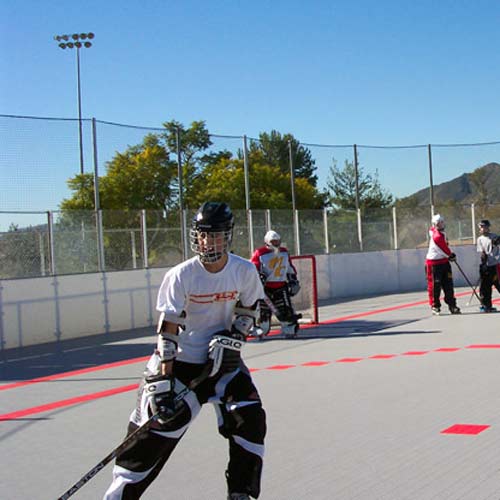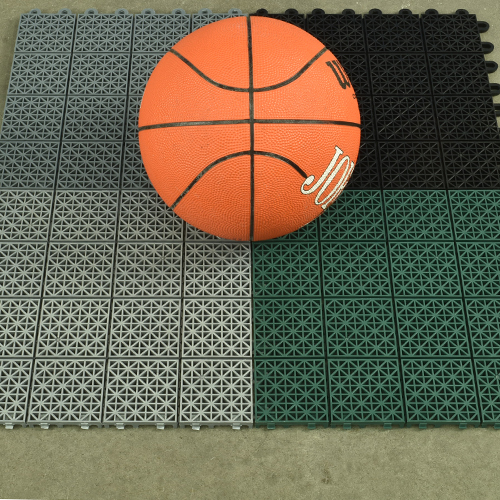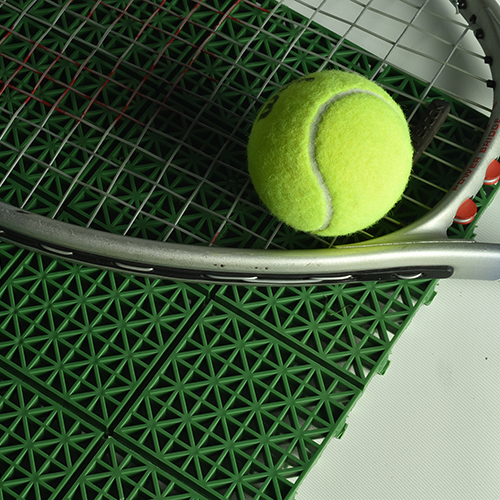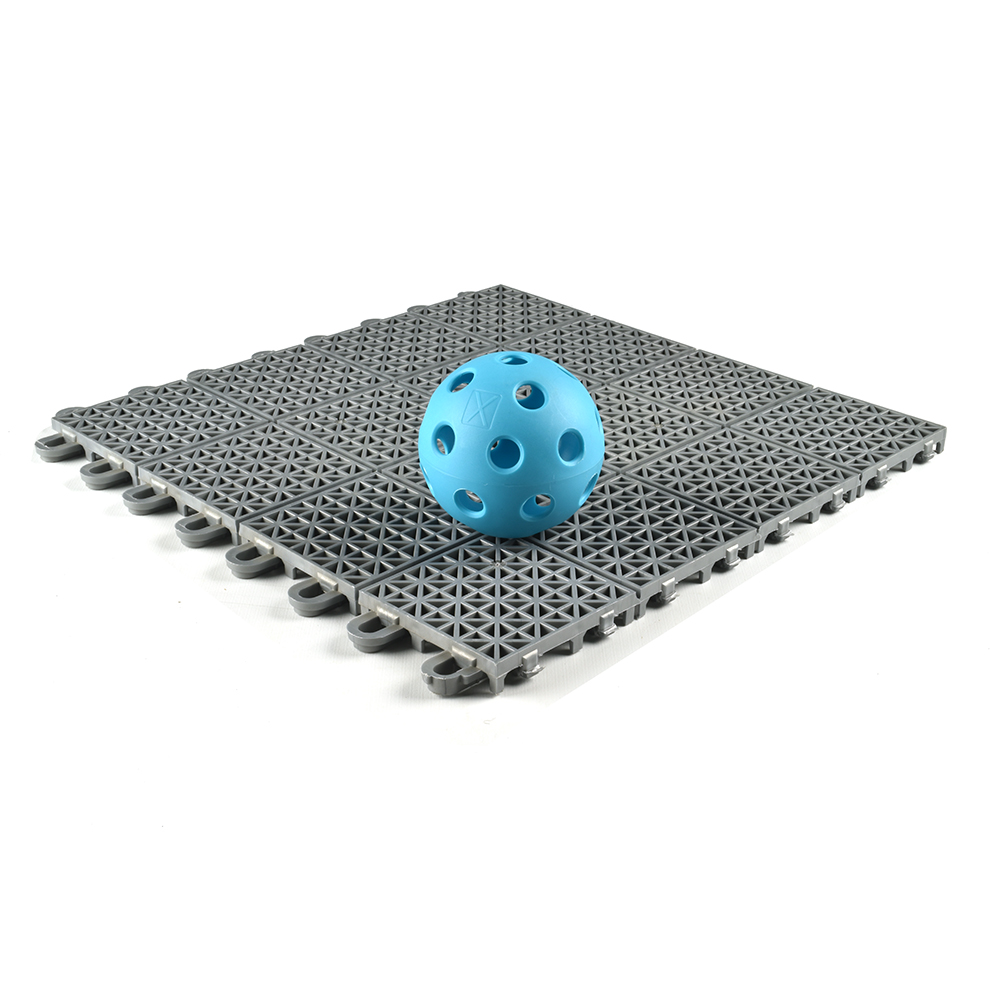 6 Expansion Joints divided evenly into 2 groups
32 Latch Locks: 2 Sides with 8 Female Parts Each and 2 Sides with 8 Male Parts Each
481 Gusseted Legs Support Upper Grid
$6.26
/tile
(You Save 20%)
(5 Reviews )
Ships Out: Estimate 7-10 Working Days

Terra Cotta Red

Ice Blue

Yellow

Royal Blue

Sport Green

Performance Blue

Bright Red

Black

Chocolate

Desert Sand

Stone Gray

Navy Blue

Graphite

Bright Green

Silver Metallic

Orange
How Much Flooring Do I Need?
Contact customer service for volume discount pricing over 400 SF.
VIDEOS
XT3 Outdoor Basketball Court Tile Features Video
Outdoor Basketball Court Flooring Tiles Comparison Video
TOP FEATURES
6 Expansion Joints divided evenly into 2 groups
32 Latch Locks: 2 Sides with 8 Female Parts Each and 2 Sides with 8 Male Parts Each
481 Gusseted Legs Support Upper Grid
Fungus and Mildew Resistant
16000 lbs. per SF static load rated
Use Types
Outdoor Inline Hockey, Outdoor Basketball, Outdoor Volleyball, Pool Areas, Patios, Entrance ways
Players and facility managers alike love using the Outdoor Court Tile XT3 product, as it works perfectly for many different court-style sports as well as for pool areas. These outdoor basketball court tiles are easy to install, they'll give you long lasting performance, and they're comfortable for athletes.
We have these basketball court tiles for sale and ready for immediate shipping in more than a dozen color options. Our outdoor sports floor features a high-density rib pattern that yields tremendous durability under the most demanding outdoor conditions, as it'll stand up to all kinds of weather.

Sports Flooring
These outdoor court tiles work great for a variety of sports, including basketball, inline hockey, volleyball, or any other area where you're seeking a sturdy outdoor sports floor product in wet or dry conditions.

These outdoor basketball court tiles incorporate a leaf spring type flex joint system. Using this type of design in outdoor court tiles has three important advantages.
- It provides controlled lateral give during play, which reduces leg stress for greater comfort to the player.
- It conforms to minor undulations in the substrate, meaning you won't need to undergo extensive repairs to the subsurface before installation.
- It controls thermal expansion, which makes it an ideal type of outdoor pool decking.
Durable Materials
The Outdoor Court Tile XT3 product is made from a special high-impact polypropylene copolymer and is fully color impregnated. It uses state-of-the-art stabilizers, ensuring the product will last under any climate or weather conditions, which means we have these basketball court tiles for sale and ready to ship anywhere at any time of the year.
Because of its rugged construction, this outdoor pool decking is able to perform just as well when it's wet. The pool deck tile has an innovative flow-through design that allows rainwater and other liquids to drain away completely before the water creates a safety hazard.
Each of the 1/2 inch thick outdoor basketball court tiles are able to withstand a sustained load of 16,000 pounds per square foot. Our outdoor pool decking pieces each ship with a 10-year limited manufacturer warranty, so you can feel certain you're receiving a high quality type of pool deck tile.
Easy Installation
Each piece of the Outdoor Court Tile XT3 product features an easy to use interlocking system, which makes installation go fast. Individual sides of the square tile have eight tabs or eight loops. You'll line up the loops on the outdoor pool decking tile with the tabs on the underside of an adjacent tile and press them together. Because the individual tiles cover 1 square foot and only weigh 0.73 pounds each, they're easy to move into place.
These outdoor basketball court tiles will stay together, even when placed under the stress of athletes making quick cuts on them or swimmers running along the edge of the pool. The interlocking system in the outdoor pool decking delivers a firm and stable playing platform. They are also reinforced for exceptional strength over a long service life.
Please contact our customer service team when you are ready to order our outdoor basketball court tiles. We can answer any questions you have about these basketball court tiles for sale.
Shipping
Ships in cartons via ground service or via freight delivery shrink wrapped on pallets.
This Product Ships UPS Ground, FedEx Ground and/or Freight.
Please review our shipping disclaimer.
ACCESSORIES
Accessories for OUTDOOR COURT TILE XT3 1/2 INCH X 1X1 FT.
ANSWERS
Product Questions:
Q: 1. What size are the tiles? 2. Can they be used to create an outdoor dance floor on an asphalt parking lot?
A: The tiles are 1x1 ft each in size. I would recommend our portable dance floor tile for your purposes, however this tile would work also.
Q: Could you use this tile on top of a leveled crushed rock surface without a border for a small basketball court area or does it need to be screwed down on the edges?
A: This court tile and others similar should only be installed over concrete or asphalt or a similar solid outdoor surface.
Q: Can this tile be used on a level dirt yard to create a basketball court? Are the tiles durable enough to withstand a basketball being dribbled on them?
A: The tiles are great for outdoor courts of all types. The tiles are designed to be installed on a hard flat surface such as concrete or asphalt. Dirt is not so good.
Q: Im in a rental and cannot put down a hard surface, dirt is the only option. What can I put between dirt and the tiles for an outdoor court?
A: This is really a tough option, we don't have a solution for you. Sorry about that.
Q: Can you put down firring strips and 3/4 inch wolmanized plyboard under the tiles?
A: Not really sure about this question, normally these tiles are installed on a hard flat surface like concrete.
Q: The Specs sheet says these are not UV Treated. How will the colors look and fade in direct sunlight?
A: These tiles will fade over a period of 15-20 years, compared to new tiles. There are UV stabilizers incorporated into the raw material.