Small Basement Flooring Ideas & Best Products
By Lisa Hobbie Created: January, 2022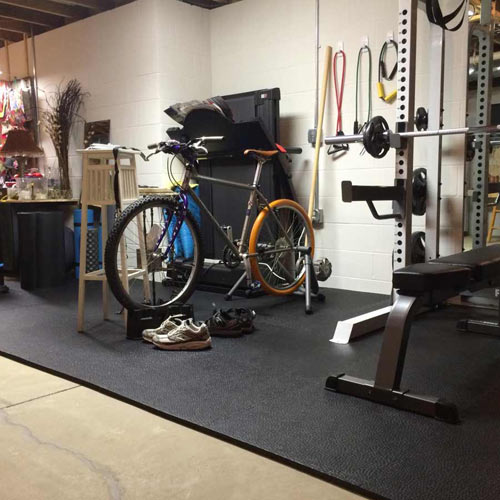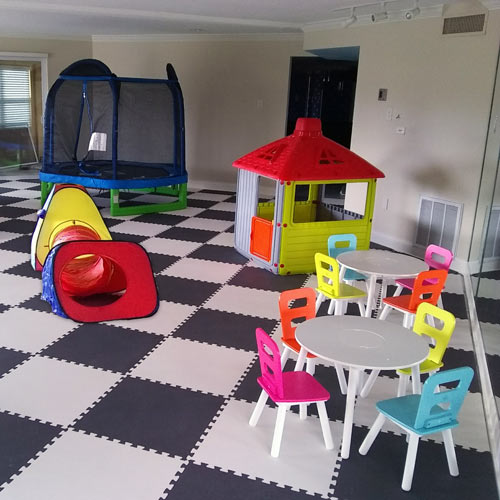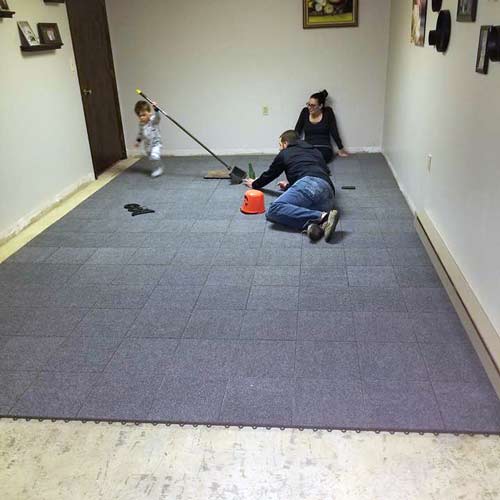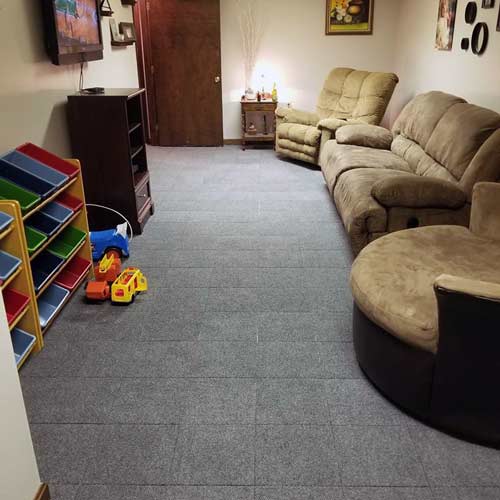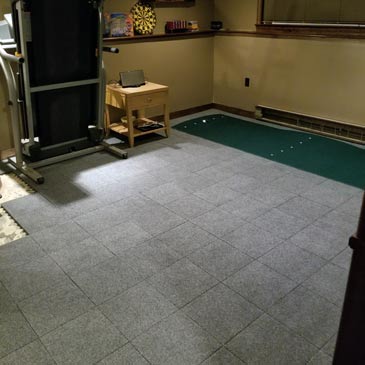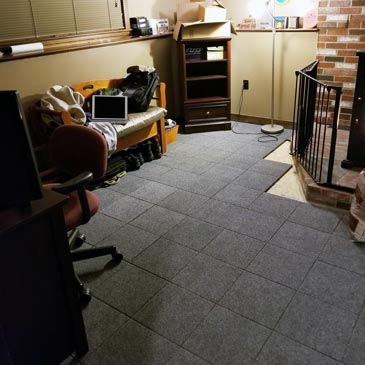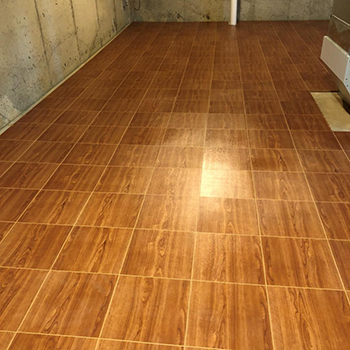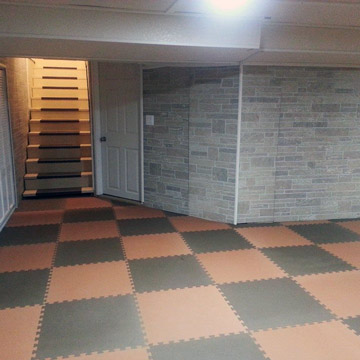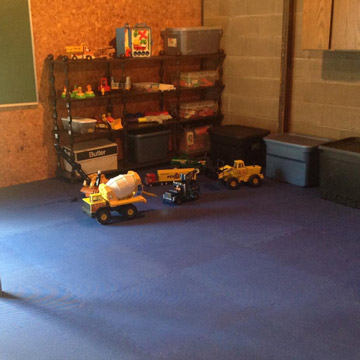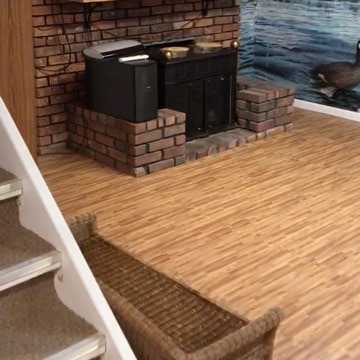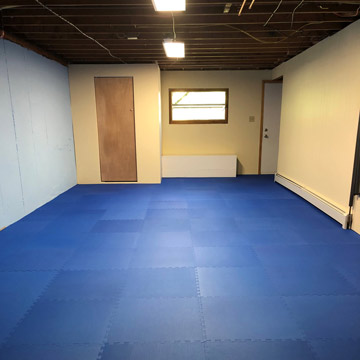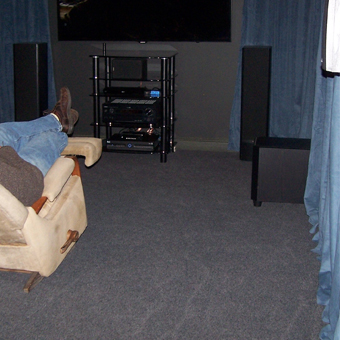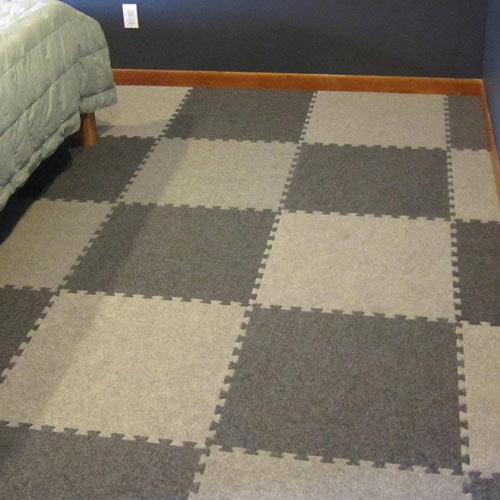 When exploring flooring options for small basements, tiles tend to be among the best, as they are easier to maneuver and install with little waste. Tiles allow for numerous design ideas as well by creating patterns of tiles in different colors.
5 Popular Products For Small Basement Flooring Ideas
These products are among the best small basement ideas, as they are lightweight, easy to install, versatile, and high performing. They each deliver some fabulous features and benefits, as well.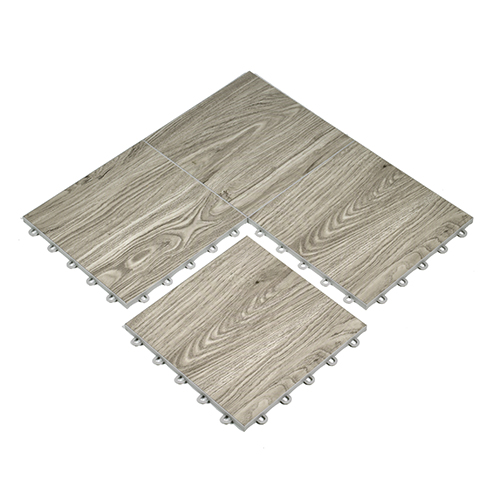 Max Tile Raised Floor Tile is a very popular basement flooring solution, as it has the ability to withstand moisture and changes in temperature. It's a great choice for anyone wanting the look of wood or slate in a solution that outperforms and overdelivers in a finished basement family room, bathroom, or walkout remodel.
Max Tile has a raised, modular design that promotes air and water flow beneath it. This greatly reduces the potential for the unwanted growth of mold, mildew, and bacteria. It boasts a commercial grade vinyl surface that provides the look of a shiny hardwood floor - without the high price tag, maintenance, and vulnerability that hardwood is often known for.
This basement flooring solution combines performance and durability and offers a thermal insulative benefit and extreme comfort in a solution that's lightweight and easy to install with a snap in place assembly method. The tiles deliver a classy, finished look in any small basement setting.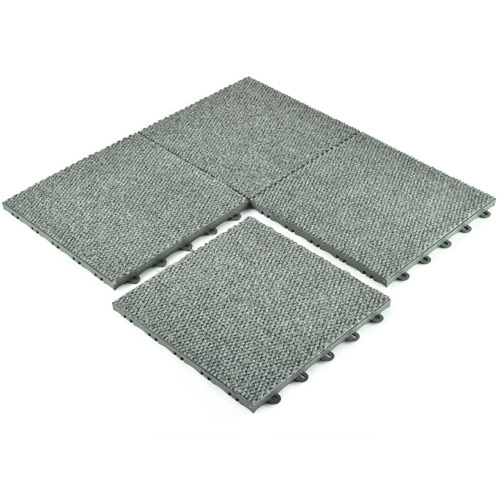 Carpet Tiles Modular Squares offer a comfortable flooring surface made of recycled materials and berber like carpet. It's a product that can be installed over almost any flat surface, and the individual squares are simple to snap together without padding or adhesive - making it one of the best small basement ideas.
This flooring is designed to endure heavy foot traffic, furniture, and high roll loads with its quality construction. It works well in cold basements, as the tiles reduce transmission of cold temperatures from the subfloor through the carpet by way of the layer of air in between. With the flooring's raised design, if the subfloor beneath it does get wet, the carpet tiles will allow for airflow beneath and can be taken apart and reassembled as needed.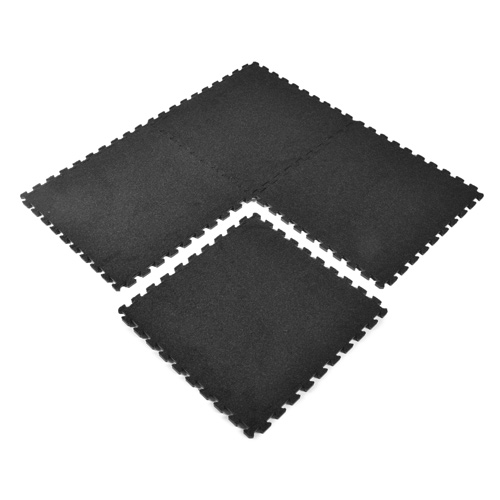 Royal Interlocking Carpet Tile is another option to consider when exploring small basement ideas. This product is one of the most versatile and popular carpet tile options at Greatmats. It is an extremely durable solution that's layered with a durable plush carpeting bonded to a soft closed cell foam base. The result is a robust product that will stand up to foot traffic, furniture, and years of heavy use.
These carpet squares are easy to install by placing them directly on a clean concrete or tile floor subfloor without using special tools, adhesive, or additional padding. It's a great choice for a playroom, bar, kitchen, or area of a basement where spills, leaks, or other accidents are likely, as it is waterproof and stain resistant. It's also odor proof, easy to clean, and comfortable with anti-fatigue properties and an insulation value similar to traditional plush carpet rolls.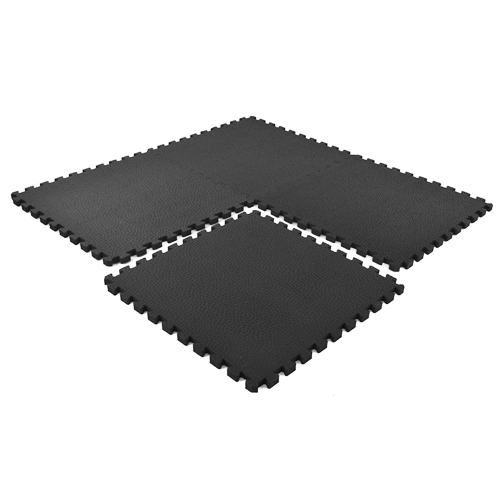 Gym Floor Workout Fitness Tile Pebble top is an easy to install, interlocking product for a basement gym. It's made from durable, high density EVA foam material and is designed specifically for use in home gyms and weight rooms - even those with a low ceiling.
Because it's waterproof and made to withstand the use and abuse of heavy exercise equipment, it is literally perfect for basement use. The tiles offer cushioning, protection to subfloors, and insulation against otherwise cold, hard basement surfaces - even next to windows. The tiles' puzzle-style edges easily interlock to simplify installation and hold them together tightly in place, even when they're subject to stress.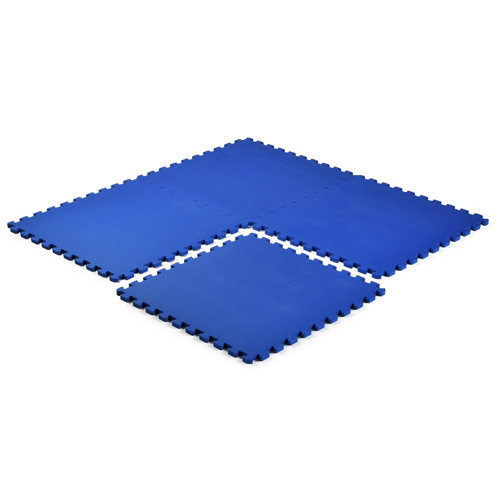 Premium Foam Kids and Gym Mats are one of the best small basement ideas to consider if you want to transform a dull basement space into a bright and vibrant one.
Basements are often prone to moisture, and because these ⅝ inch premium foam mats are waterproof and stain resistant they are an excellent choice. When installed over concrete or tile, the tiles provide noise suppression and thermal insulation. They have a thatch surface texture, so they will endure constant use while also resisting scuffs and excessive wear. The lead free and latex free mats are an economical basement flooring option for those looking for a budget solution.
Greatmats - For The Best Small Basement Ideas
The flooring solutions featured are among the best for small basement spaces. They are lightweight, easy to install, versatile, and durable.
If you want more information about any of the highlighted products, the staff at Greatmats is ready to help. They can answer any questions you have and help you decide which product is the right one for you.