Outdoor Patio Tiles
Creating a relaxing space at home or at a business depends on many different factors, such as plant life and seating arrangements. But with the right interlocking patio tiles, friends and family will love the look of the relaxing setting, and the patio flooring tiles will stand up to heavy foot traffic too.
Patio Deck Tile Customers - View All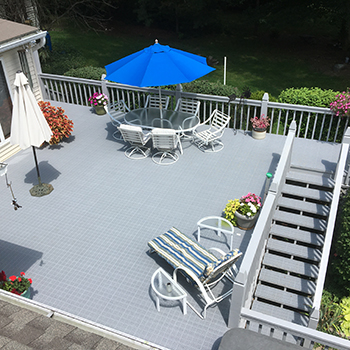 Perforated Deck Tile Testimonial - Doug VanWormer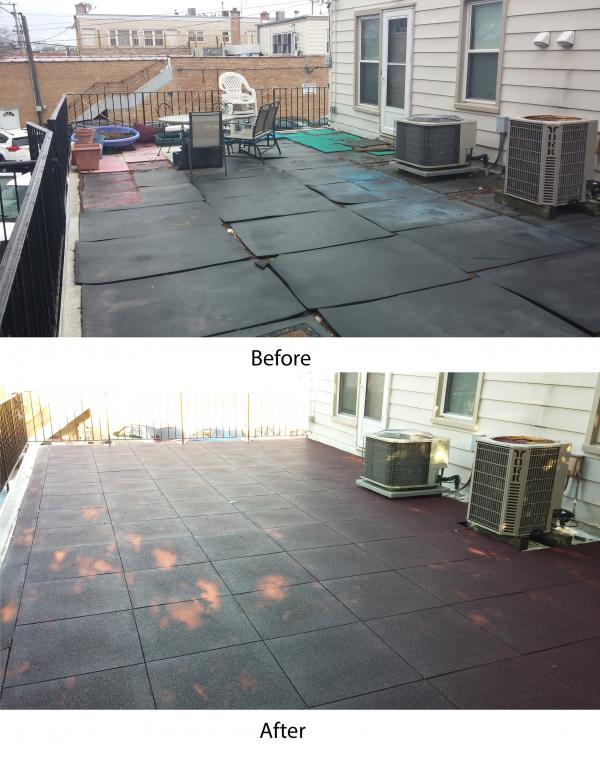 Jews For Jesus - Rooftop Patio Flooring - Skokie, IL
Patio Deck Tile How To's - View All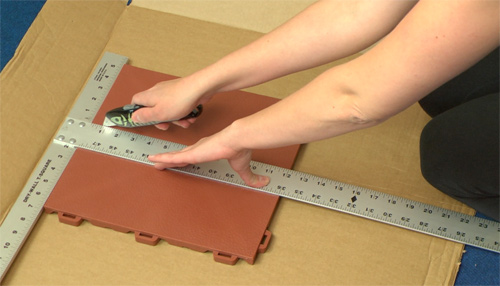 How Do You Cut Interlocking Deck Tiles?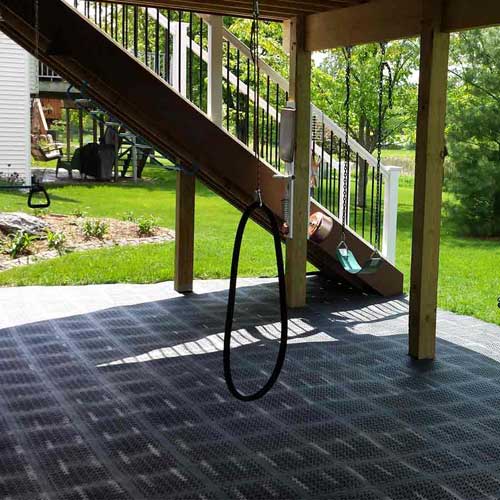 Interlocking Patio Tiles, How to Install Outdoor Flooring Over Grass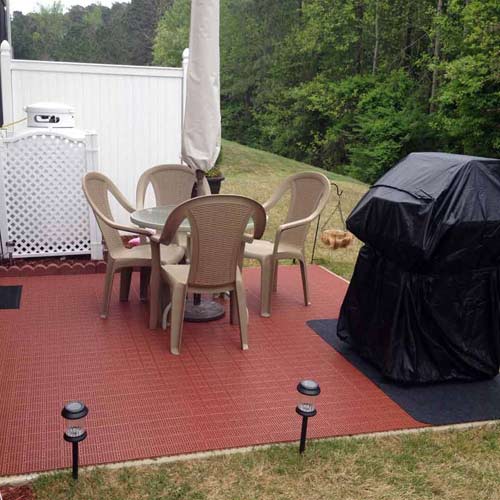 How Do You Install Deck Tiles Over Gravel?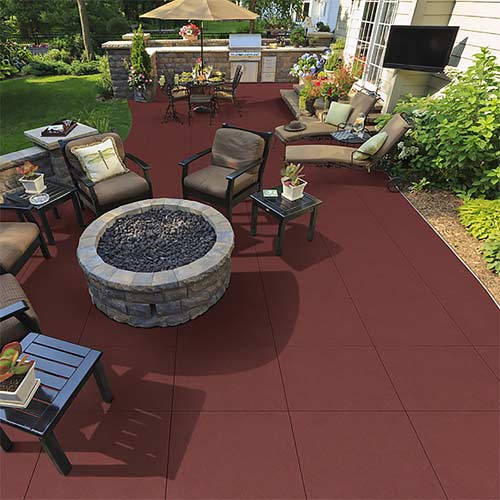 How Do You Cut Patio Flooring?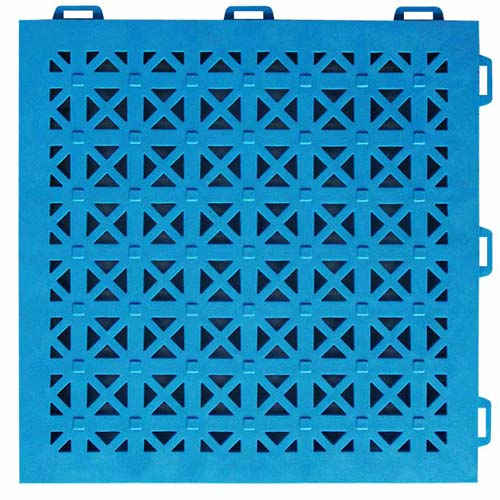 How To Install StayLock Perforated Deck and Playground Tiles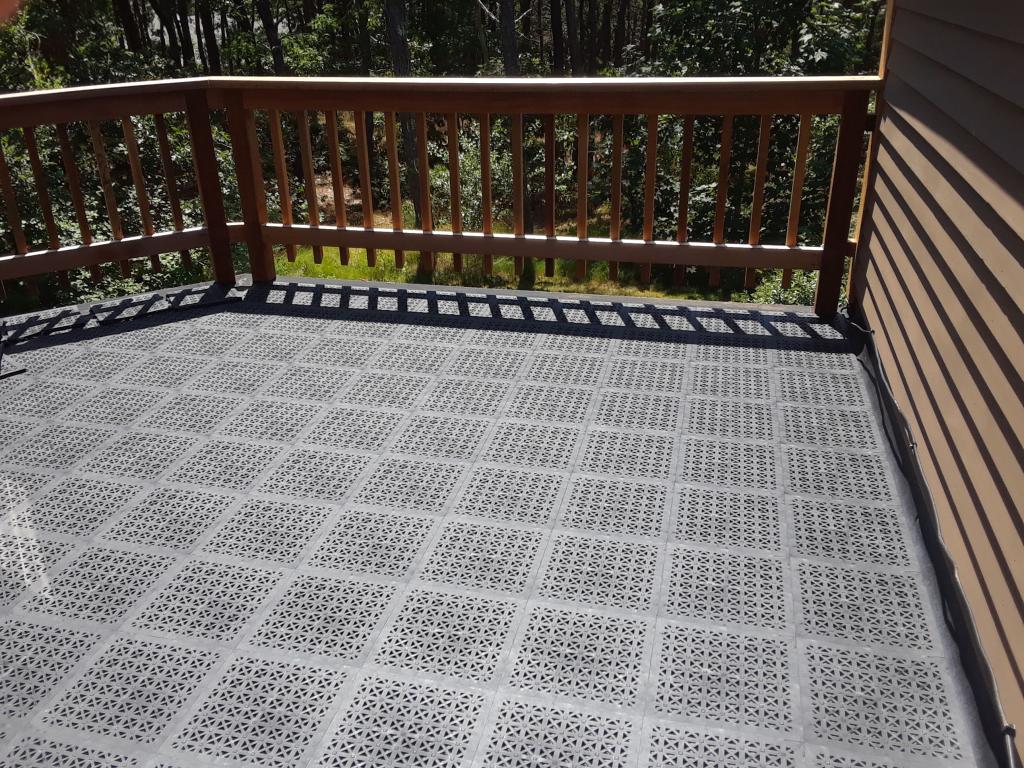 How to clean deck tiles of different material types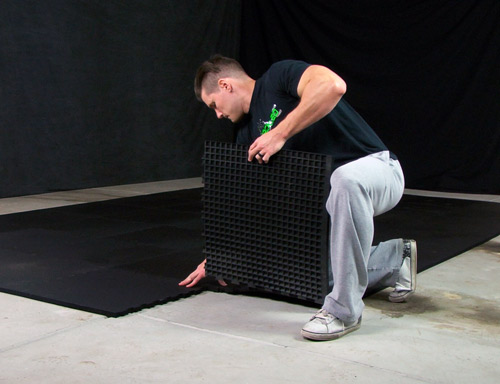 How To Install Rubber Flooring - Mats, Tiles and Rolls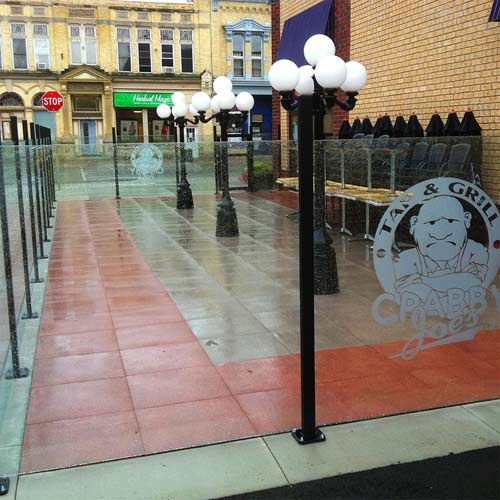 How to Buy Patio Tiles - Greatmats Purchasing Guide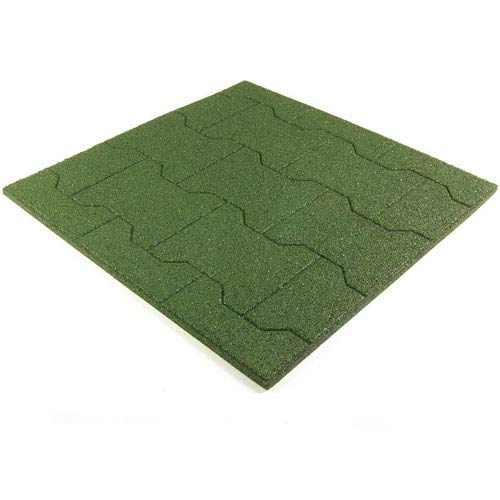 Cutting Rubber Pavers: A How to Guide for Outdoor Rubber Pavers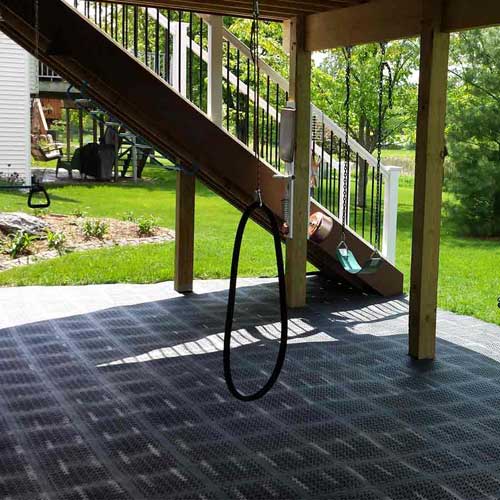 How Do You Keep Patio Tiles From Becoming Uneven On Dirt?
Patio Deck Tile Ideas - View All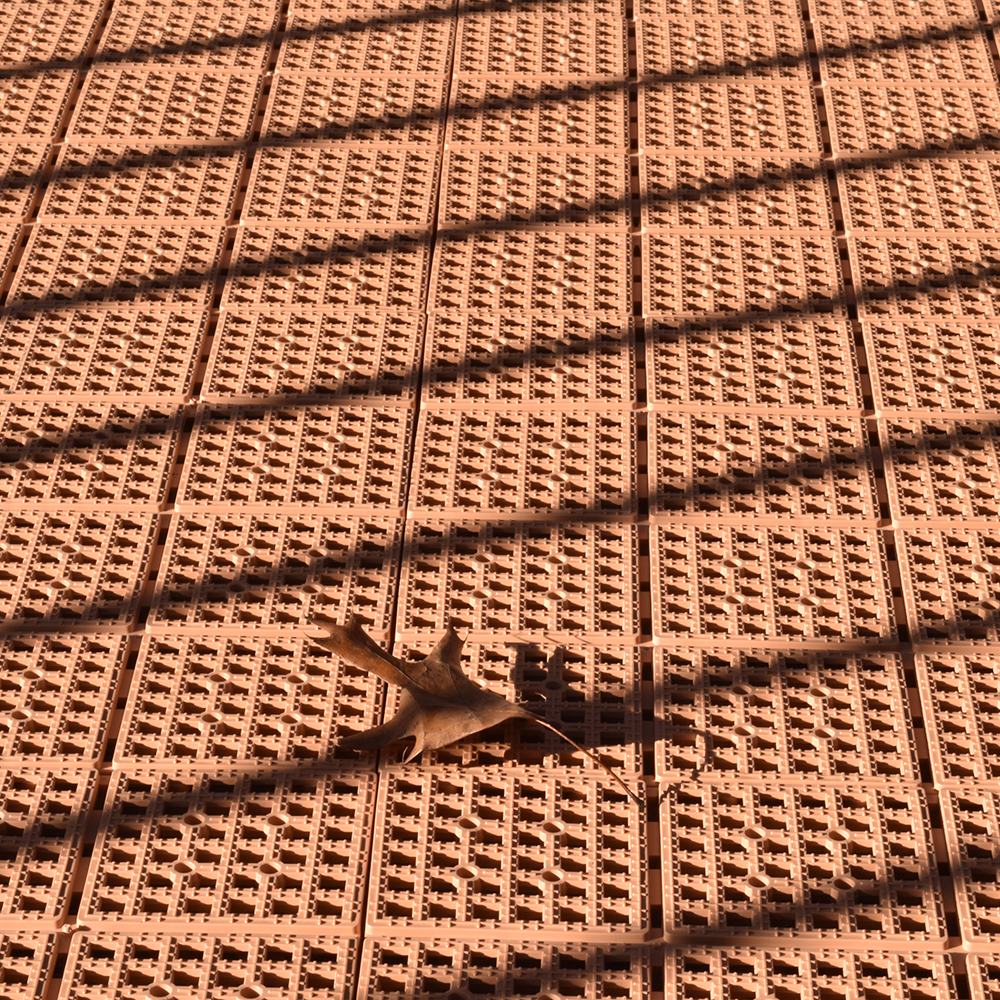 The Best Flooring Options for Outdoor Patios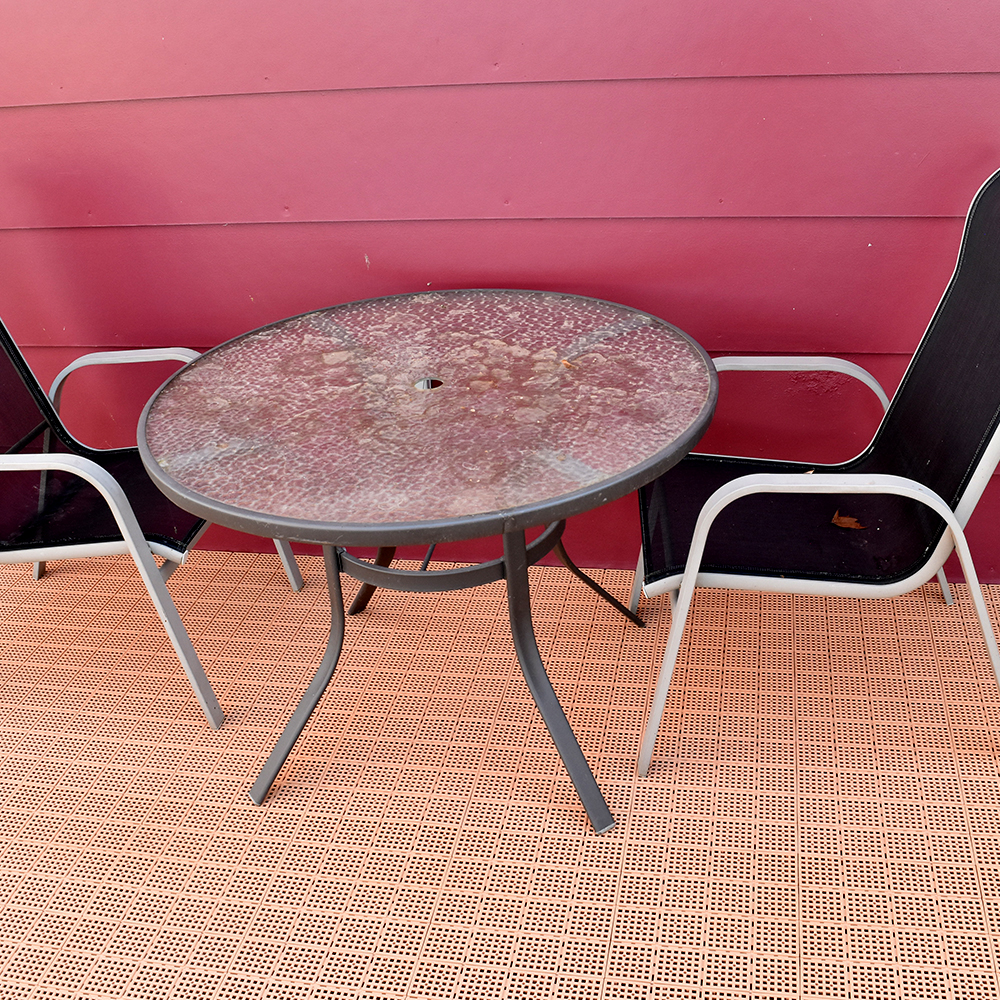 How Expensive And Heavy Are Outdoor Deck Tiles?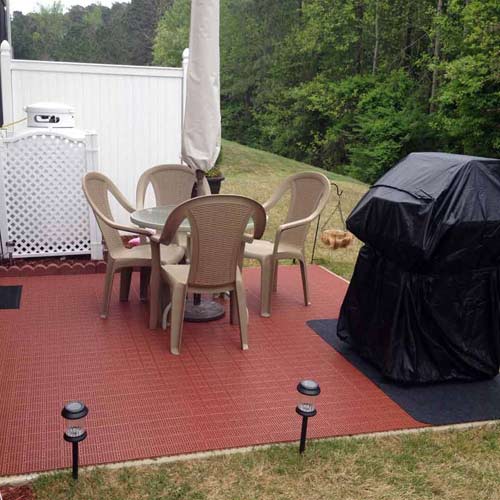 Which Outdoor Patio Interlocking Tiles Can I Use Under A Grill?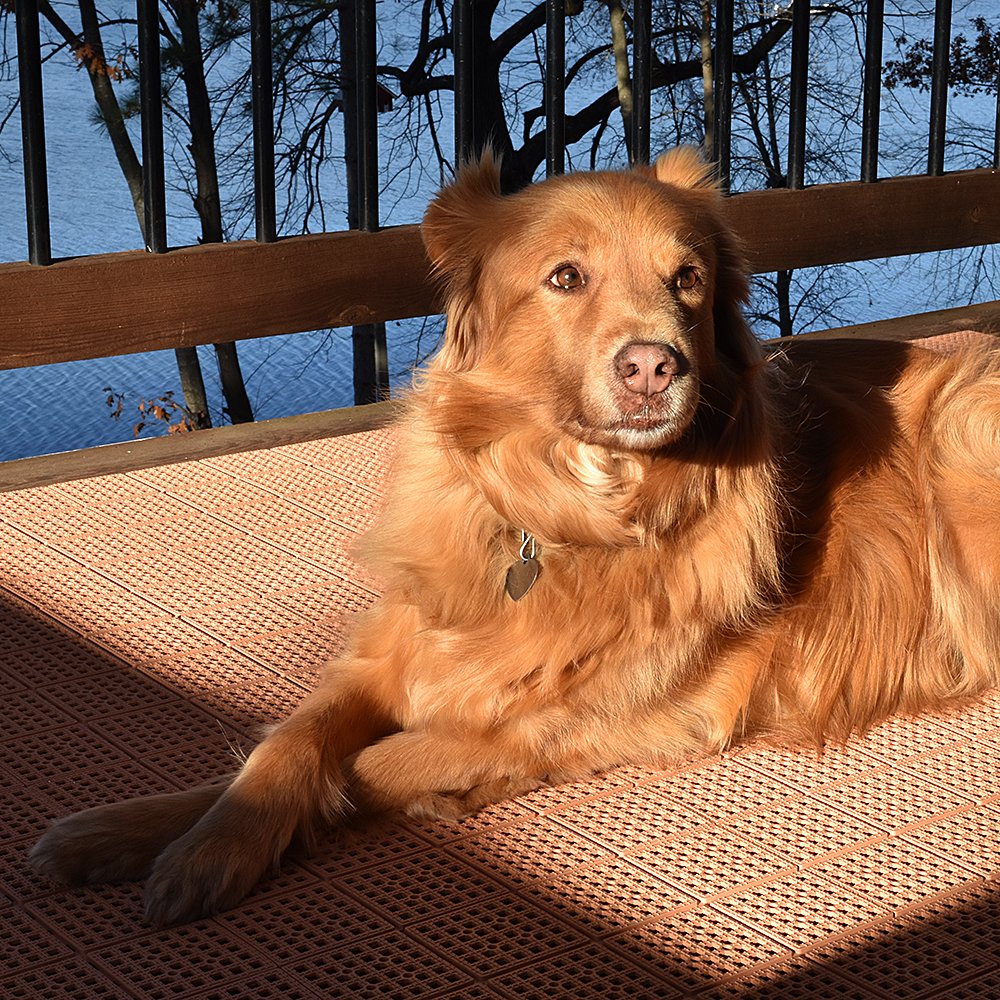 Plastic Decking vs. Plastic Deck Tiles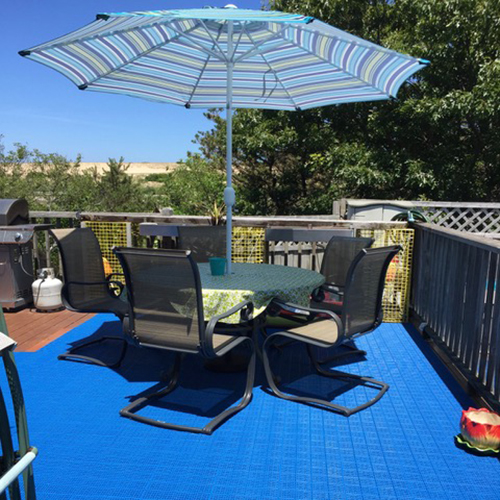 Where Are Blue Outdoor Tiles Most Commonly Used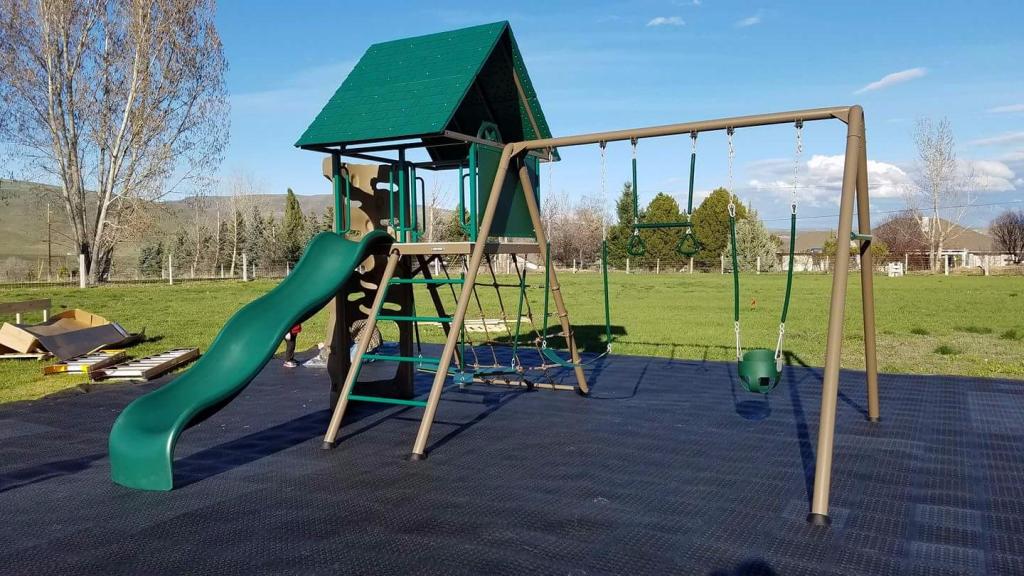 Staylock Perforated Tile Uses - Playground and Patio Tiles & More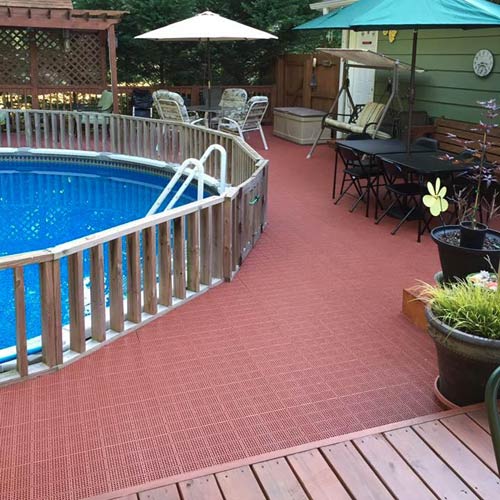 Comparing Indoor and Outdoor Pool Surrounds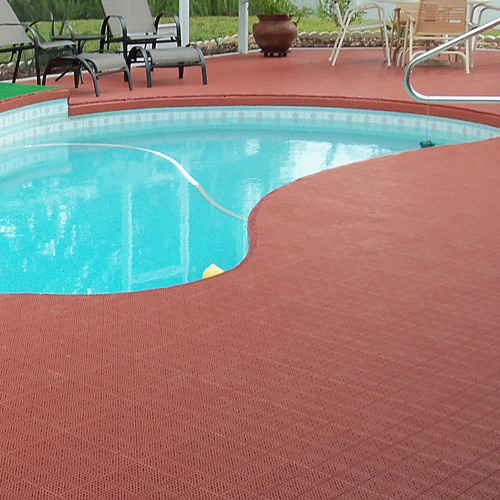 Top 5 Pool Surround Tiles - Swimming Pool Decking Options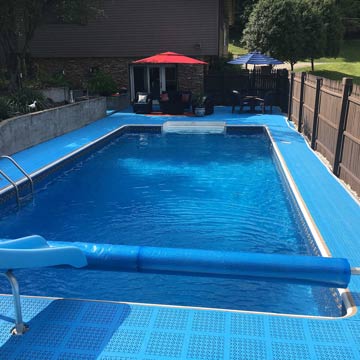 What Is The Best Pool Decking For Over Concrete?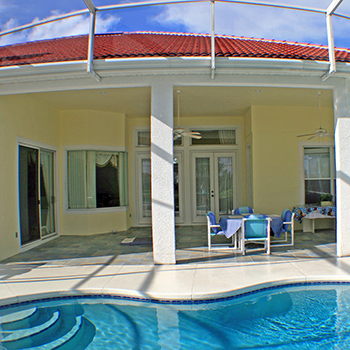 What Makes Good Lanai Flooring?
Patio Deck Tile Features - View All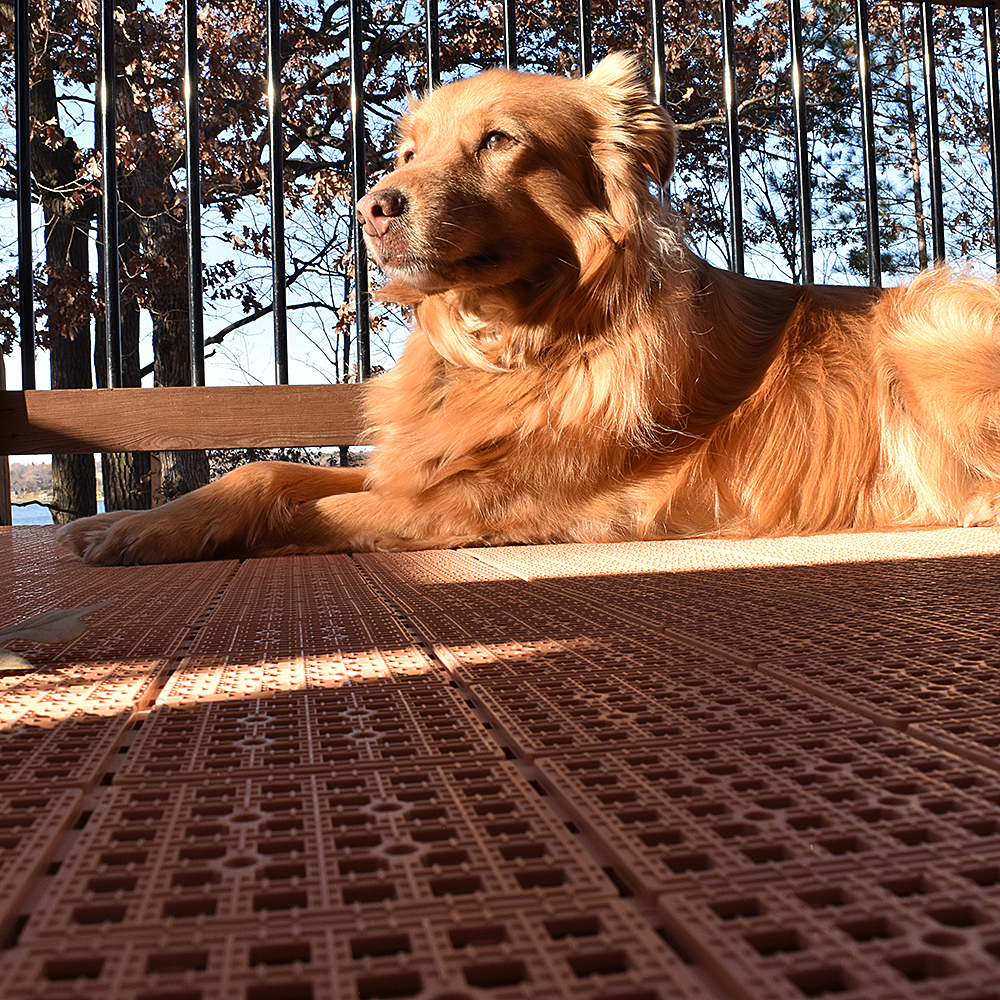 What Are Patio Floor Tiles Made Of?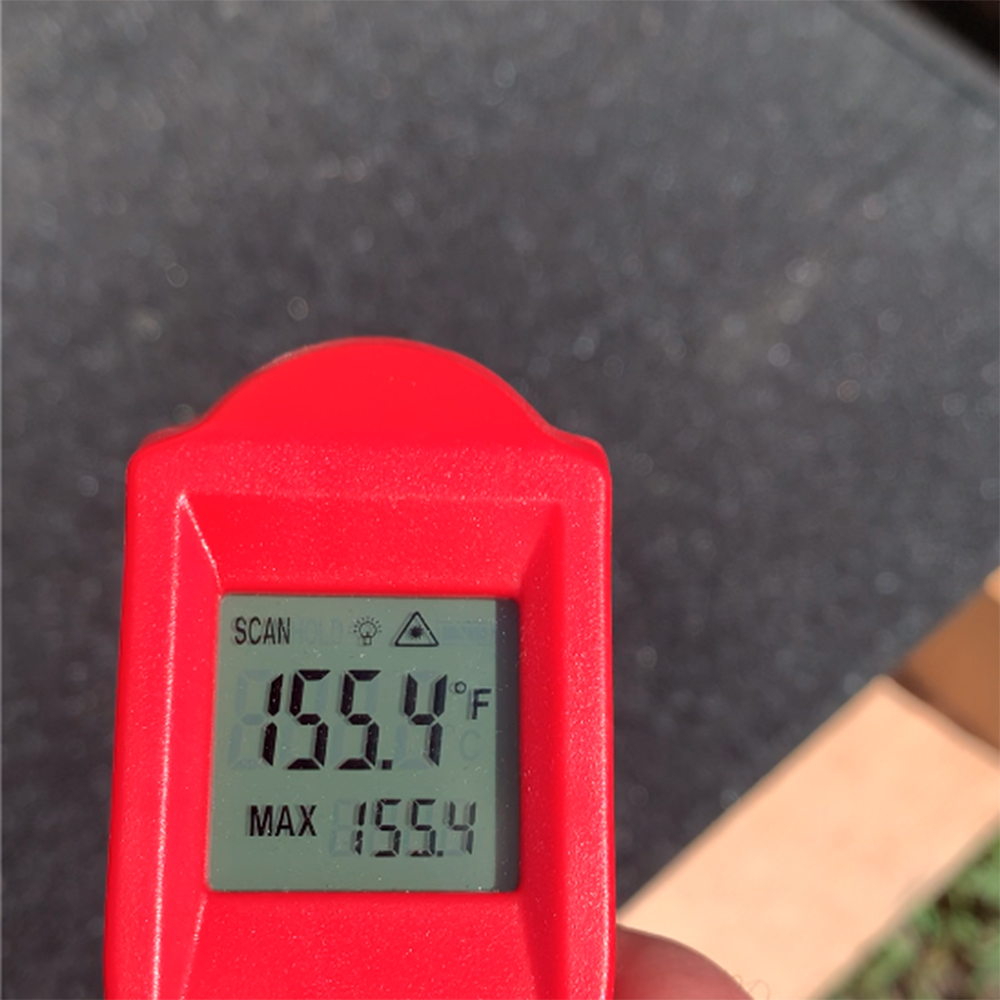 What Decking Doesn't Get Hot?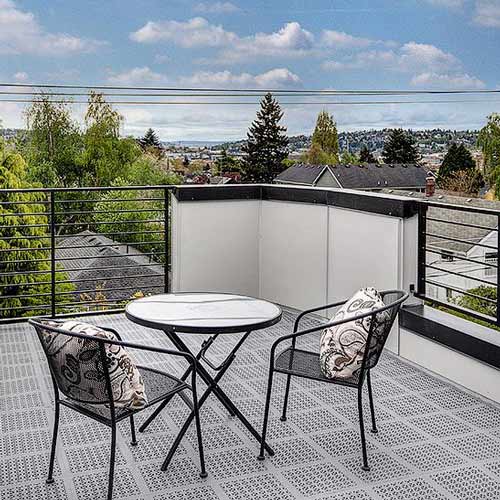 What Are the Advantages of Grey Outdoor Tiles?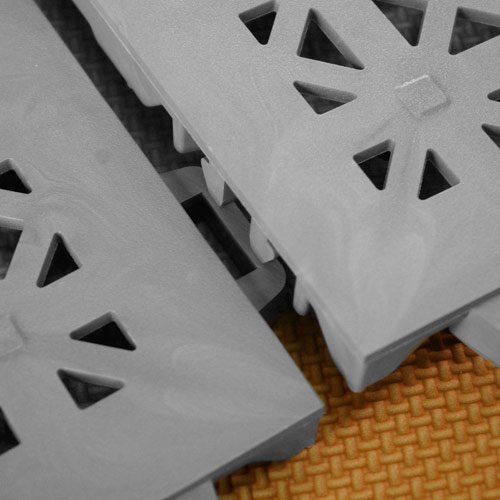 How Thick Are Patio Tiles?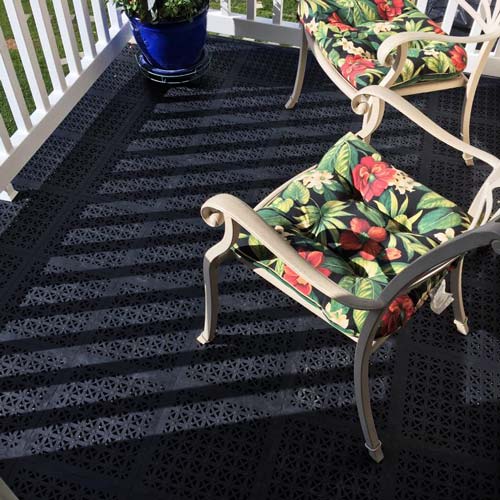 What Is Pergola Flooring?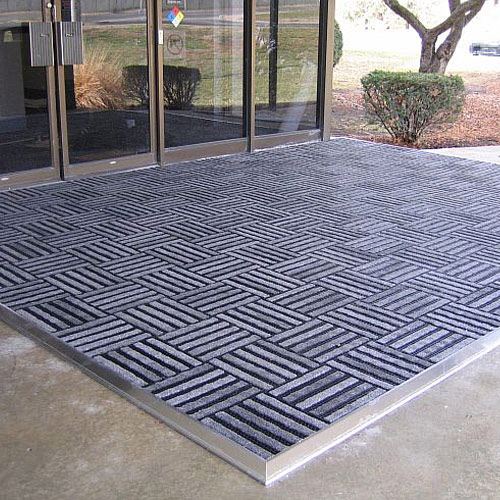 What Is Exterior Flooring Made of?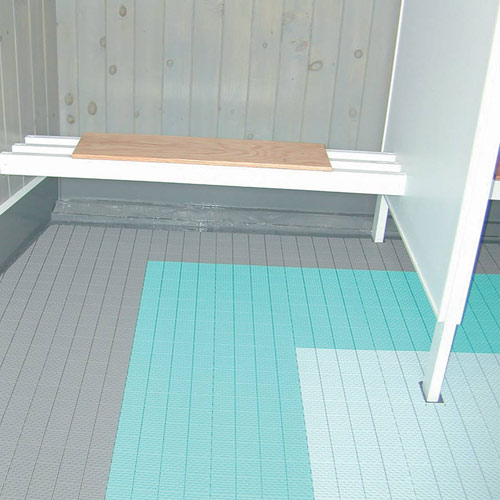 What Kind of Floor Mats and Material Work Best in a Sauna?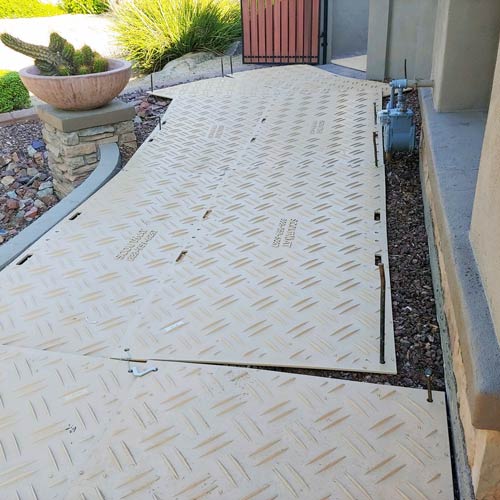 What's The Best Flooring Over Rock?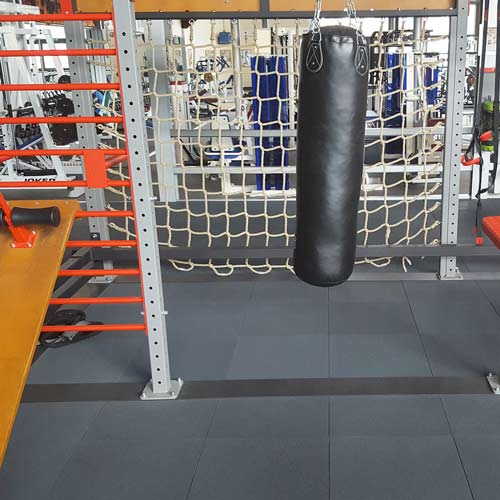 Can You Use Interlocking Rubber Tiles Outside?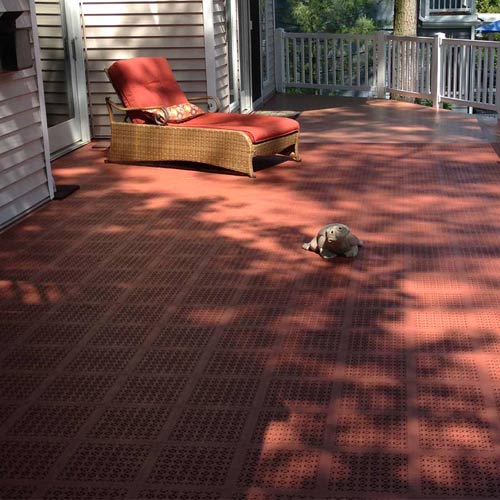 Are Interlocking Deck Tiles Good?
Interlocking patio tiles, Outdoor interlocking rubber tiles, perforated patio mats
Greatmats offers more than 40 designs of interlocking patio tiles, including commercial grade, perforated, slip resistant and many more options. Residential and commercial users can enjoy the value of our outdoor deck tiles system choices, which last a long time. Even when exposed to rough weather, these stylish rubber deck tiles carry an excellent level of performance.
Outdoor Patio Tile Ideas
Patio tiles make use of a variety of colors, materials, and designs, simplifying the process of finding the right product. Rely on us to deliver outdoor patio tiles that focus on both performance and looks.
They are portable, easy to maintain, comfortable, and colorful with interesting patterns, such as our interlocking stone deck tile model. They have cushioning that provides protection against falls. They allow for proper water drainage too.
We offer our deck and patio tiles in several different shapes, sizes, thickness measurements, and weights. With multiple choices, customers can complete a project in a short amount of time.
An advantage of using rubber roof pavers is that they consist of recycled material, making them an eco-friendly choice. They don't require regular maintenance. In fact, they are made to be installed and then left alone.
In areas that experience freezing temperatures, our interlocking patio tiles will not crack. Full sun exposure doesn't affect them either, as they have built-in UV exposure protection. They will maintain a higher level of temperature stability versus brick or cement surfaces. Sweep or scrub as needed for cleaning.
Outdoor patio tiles
 consist of only the highest quality ingredients, as they're made in the United States.
For families with small children, these are a smart addition to hard decks, providing fall protection, creating a softer landing than stone or wood.
With the right fall height rating, people who inadvertently trip and fall will reduce the possibility of serious head injuries. Thicker 
Interlocking Playground
 selections deliver a greater fall rating than thinner ones. Certain types have anti-slip traction to help prevent falls versus models that are slippery when wet.
We also have several styles of roof deck tiles. Most do not require adhesive, which makes them a perfect option for roof membranes, which could leak if damaged. Be certain the membrane can support the weight. Our models could weigh as much as 19 pounds apiece.
No other underlayment sits on the membrane before laying out the interlocking patio tiles. No adhesive is required either, as they use a floating system to keep them in place, working easily as a DIY job.
Outdoor Patio Tiles Over Concrete
Count on us to deliver only those with a high level of longevity. Each has a warranty of at least 5 years, ensuring excellent performance and value well into the future. It may carry a warranty of up to 10 years in length.
Equine Paver Tiles
provide another option. This product has a dog bone shaped pattern. They often provide a limited lifetime warranty.
Sterling interlocking patio tiles
 give customers another potential choice. They may have a 1.25- or 2-inch thickness measurement, meaning they fit on any subsurface. They will not pop apart if placed under stress.
PVC tiles can have a slightly raised base, which encourages the proper draining of rainwater and which allows airflow to dry the moisture quickly. This results in a lower chance of mold or mildew forming in the area.
They have a slightly flexible design to go over uneven surfaces such as cracked concrete. To reduce the likelihood of tripping, consider border strips to create a smooth transition.
Outdoor Interlocking Tiles
One of our most popular options is the 
StayLock perforated
, which prevents water from pooling. It has a design that interlocks and has a soft feel underfoot.
Versus other brands, StayLock works nicely for installation on any type of subsurface. A customer does not need a subfloor to install them.
For pool and hot tub areas, consider our 
Pool Decking
, which has a perforated surface that's textured to prevent slipping. With UV stability built into them, they'll avoid fading even in constant sunlight.
These will work nicely for sports courts such as tennis and basketball courts.
FAQ Interlocking Patio Tiles Q&A
Can you put interlocking deck tiles on grass?
Yes, as Greatmats has interlocking outdoor tiles that will conform to the uneven ground frequently found in this spot. This differs from interlocking patio tiles that competitors offer, as they often only work on perfectly flat, firm ground.
How do you use interlock deck tiles?
Some choose to put interlocking patio tiles atop decking. They usually will snap together, which ensures a secure fit. However, some have a straight edge and don't interlock. These tiles may need to be glued down.
How do you install interlocking patio tiles over concrete that's uneven?
Our interlocking decking tiles can be installed on slight concrete imperfections. The material conforms, allowing it to match the undulations of a subfloor that has minor cracks or holes. The materials deliver a bit of cushioning too, which is nice to have in outdoor patio tiles. However, if major cracks in the concrete exist, repair them as much as possible with patching cement before undergoing installation.
What is the best covering for patios?
Some of our customers live where heavy rainfall is frequent. For those who want to do installs in exceedingly wet areas, we suggest using perforated surfaces with small holes, allowing rain to pass through, rather than pooling on the top.
Can you place interlocking patio tiles over grass?
Yes, as ours are easily installable. Prepare the area, installing a landscape fabric atop the turf. Then begin laying them out on the fabric, working from one corner outward, snapping the units together. If any of the outdoor flooring over grass needs to be smaller or fit around obstacles, just cut them with a utility knife.
How To Clean Outdoor Patio Tiles
On decks patios and other locales, they can be swept with a standard broom or vacuumed
For stubborn spots, scrub with a neutral detergent and nylon brush
Remove excess cleaning solution with a wet/dry vac
Finally, rinse and allow them to air dry
Key Considerations
Budget
Type of subsurface
Planned use cases
Importance of looks
Layout plans
Expectations for use of furniture