Is Rubber Flooring Expensive?
By Julia Nass Created: November, 2017 - Modified: May, 2023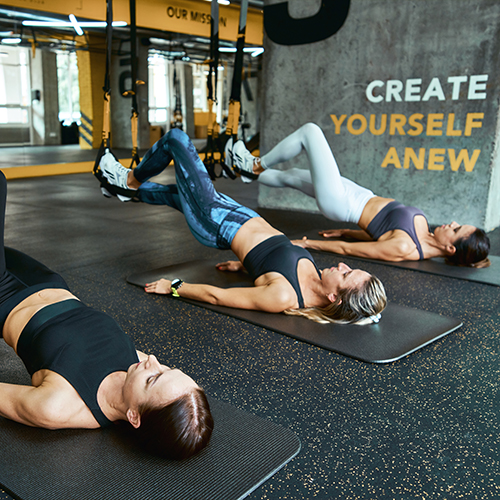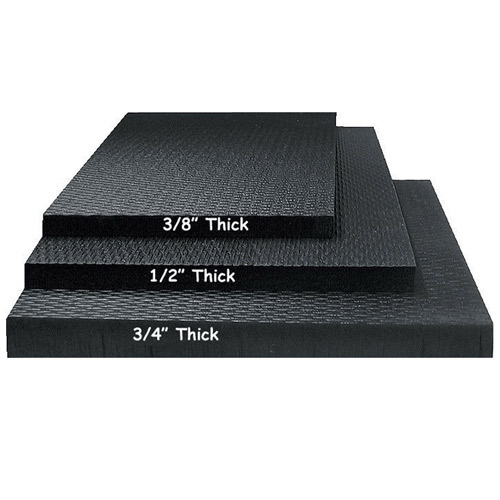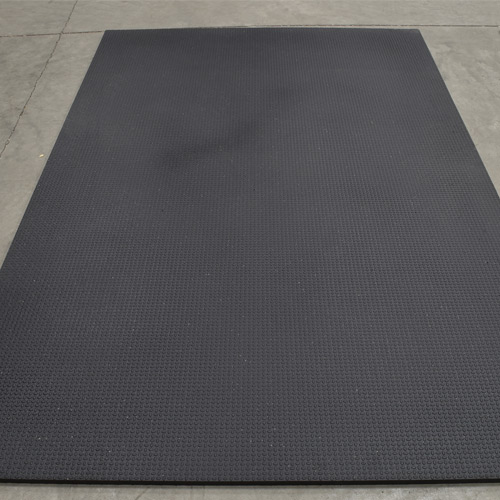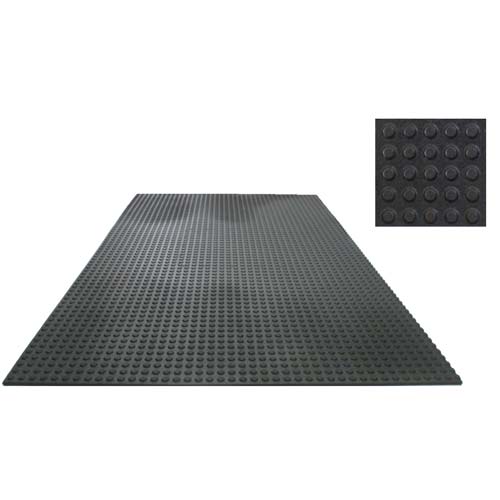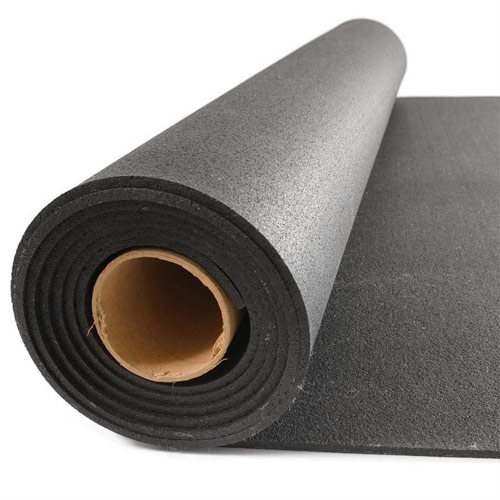 Some customers may shy away from creating a floor from rubber mats or rolls because of perceptions that the rubber flooring cost is high. However, this is not always true.
The rubber flooring cost for thick rubber can be expensive per square foot. However, thinner rubber flooring can fit into almost any budget.
And even if the cost of rubber flooring seems high initially, it's important to remember that rubber represents one of the most durable types of flooring. This gives you a great return on your investment over the long haul.
How Much Does Rubber Flooring Cost?
Here are some of our most common rubber flooring products and a comparison of the rubber flooring cost per square foot.
Rubber Flooring Cost Per Square Foot
When calculating the cost of your rubber flooring, it's important to know how many square feet you need.
Comparing the cost of one rubber flooring product to other flooring types and to other rubber floors is more accurate when considering the rubber flooring cost per square meter or square foot.
The rubber flooring price for a roll may seem high, but you are receiving enough product to cover a huge space. The cost for a single tile seems reasonable, but you may need 20 or more of them to cover the available space.
Looking at the cost per square foot is the best way to make an accurate comparison.
Finding Discounts on Rubber Mats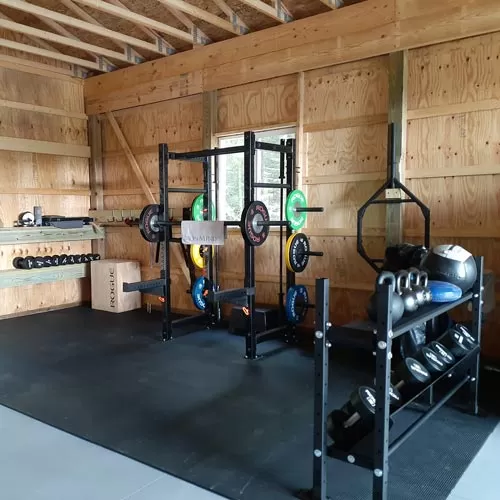 Rubber mats often have straight edges and a rectangular shape. Customers frequently use them as a standalone product in a horse stall or under a weightlifting area in a home gym.
Customers also can order kits of stall mats that slide together and cover a specific space. The kit includes the precise amount of rubber flooring required, such as 10 by 10 feet.
Thickness of Rubber Mats
Rubber mats typically are thicker than rolls, as installers place them in areas where they must support quite a bit of weight.
When seeking
inexpensive rubber mats
, thinner 3/8-inch or 1/2-inch mats should cost less than 3/4-inch mats. However, a thinner mat cannot support the same amount of weight as a thicker mat.
If you will be placing a mat under a weight bench for use with dumbbells or hand weights, a thinner mat will perform well. For use in a horse stall or with big barbells, thicker mats better support these large amounts of weight.
Finding Discounts on Rubber Tiles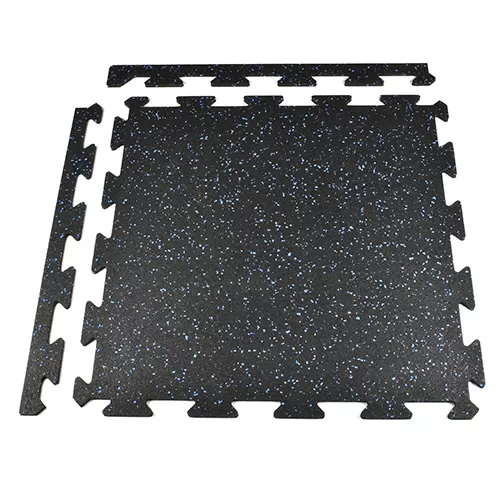 If you are looking for an
inexpensive rubber tile
that will fit into your budget, we offer products as thin as 1/4 inches to give you a low cost per square foot.
Some of our thicker rubber tiles made for installations on rooftops or at playgrounds will cost quite a bit more than the thin tiles. But such tiles can support far more weight than thin rubber tiles.
Installation of Rubber Tiles
As an added cost advantage of these thin rubber tiles, they weigh less than thicker tiles, meaning you probably won't need to purchase or rent special equipment to move them around.
The rubber flooring installation cost is extremely low when you select tiles with interlocking edges. Such tiles pop together without the need to add glue, meaning it often works successfully as a DIY project.
Finding Discounts on Rubber Rolls
Should you want to use a roll of rubber to cover an entire floor in a workout space at home or at a commercial gym, a roll of rubber can do the job in a cost effective manner.
The gym flooring price per square foot can be as low as $2 to $3 per square foot.
Adding a Splash of Color With Rolls
One advantage of an
inexpensive roll of rubber
that you rarely find with mats or tiles is the ability to have colors in addition to the traditional black.
Many times, a sheet of rubber flooring will have a black background with color flecks embedded in the roll. Such flecks do not affect the durability or longevity of the floor.
Because thin rolls are inexpensive, having the ability to add a bit of color to a space won't break the bank.
Is Rubber Flooring Expensive?
While some types of rubber floors can be pricey, you also have some inexpensive options to consider. As a general rule, thinner rubber floors tend to cost less than thicker ones.
If you are unsure about the best way to save money on your rubber flooring price, reach out to the helpful Greatmats customer service team for advice that will perfectly fit your planned use case.