ZipTile Interlocking Rubber Tile 20% Color 3/8 Inch 28x28 Inches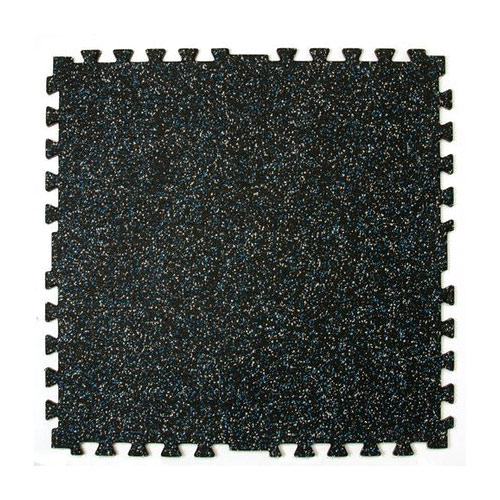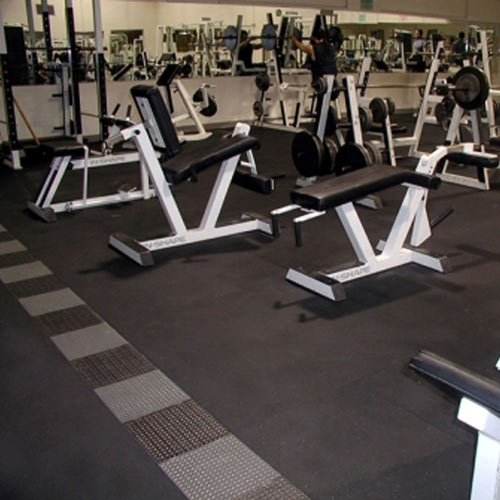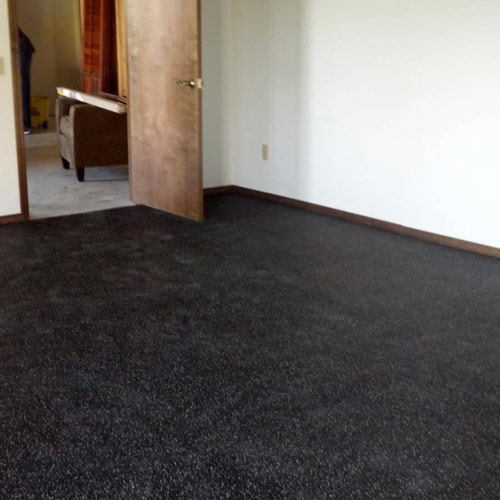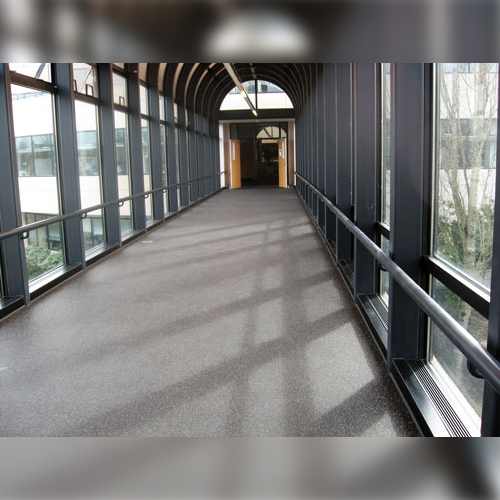 Interlocking tiles are easy to handle and install
Unique tab design holds the tiles together securely
Easy to install and maintain
$24.29
/tile
(You Save 19%)
Call for Better Price on Volume Orders
(5 Reviews )
Ships Out: Estimate 2-4 Weeks on Average

Blue/Gray

Coccoa/Eggshell

Gray

Green

Red

Yellow

Blue
TOP FEATURES
Interlocking tiles are easy to handle and install
Unique tab design holds the tiles together securely
Easy to install and maintain
Made in the USA out of 100% recycled rubber content
Use Types
Home Gym Floors, Professional Sports Floors, Industrial Flooring, Free Weight Areas, Golf Areas, Locker Rooms
A revolutionary interlocking rubber floor tile. ZipTile Interlocking Rubber 3/8 - 20% Color are engineered so precisely that the intricate interlocking pattern nearly disappears as the tiles are installed. The result is the appearance of a monolithic surface accomplished with the ease of installing interlocking tiles.
Selecting ZipTile products from Greatmats simplifies the process of creating a heavy duty rubber flooring that goes together quickly and delivers years of excellent performance, even under rough conditions.


Many customers make use of these tiles in athletic facilities or in a weightlifting area. They work for a home or commercial gym location. Thick rubber tiles cut down on noise generation and provide protection for the subfloor in areas where hefty equipment is in use.


Size and Shape Options

Our ZipTile product ships in square-shaped tiles that have an interlock edge that resembles a jigsaw puzzle. Each tile measures 2.37 by 2.37 feet (or about 27 by 27 inches).

Because of the interlocking edge design, customers do have a slight loss of the expected square footage per tile with this product. Each tile yields about 5.6 square feet of coverage.

For help with ordering the correct number of tiles to cover a particular space, contact the Greatmats customer service team. The minimum order for sale is 25 tiles.

These tiles measure 3/8 inches in thickness, which cuts down on the weight per tile versus thicker tiles. An individual ZipTile weighs 11.28 pounds.

The 3/8-inch tiles still have enough thickness to stand up to free weights and exercise machines without allowing damage to the subfloor.
Material Options
Our manufacturer creates these tiles in the United States, which provides assurances that you can trust the quality of the materials in use.
The manufacturer uses a manufacturing process called Ultimate RB Rubber, which cuts down on the strong odors sometimes found with this type of rubber tile. In tiles from other manufacturers, this odor resembles a strong new car smell, and some people are especially susceptible to it.
Each tile consists of 100% recycled tire crumb, which is a safe product to use around children and pets who may be lying on the floor.
The manufacturer adds high-strength polyurethane binders to the crumbs, ensuring the final product remains durable under stress. The binders are similar to those used on track-and-field ovals with an asphalt coating, yielding an impressive level of durability.
Each tile carries a 5-year limited manufacturer's warranty.
Pattern and Texture Options
Because rubber provides a natural grip for people walking across it, the manufacturer does not need to add textured grooves to the surface of these tiles to provide additional traction.
Even when wet, our ZipTile product will generate a safe level of traction for athletes during their workouts. The chances of an athlete slipping and pulling a muscle are extremely small with rubber floors.
Similar to standard rubber tiles, these ZipTile products make use of black color for the base of the tile. To provide a more interesting look, however, the manufacturer adds colored fleck pieces of rubber, molding them into the base. The colors will not wear away within a few months, as they are part of the tile.
These tiles have a concentration of about 20% colors and 83% black. The color options include:
Blue and gray

Cocoa and eggshell

Gray

Green

Red

Yellow

Blue
Common Use Options
The most common use case for these interlocking rubber tiles is in a gymnasium setting. The rubber material has cushioning that protects the ankles and knees of athletes as they work out. However, it also is firm enough to allow for powerful, quick movements.
In areas where treadmills or stationary bikes will be in use, the grippiness of the rubber tiles holds these machines in place, preventing them from sliding around.
Weightlifters can use free weights or weight machines over the top of the rubberized tiles. The rubber will not indent under significant amounts of weight, and it will protect the subfloor from damage from dropped barbells.
Installation Options
Installation is an easy process with these tiles. Just align the slots on one tile with the tabs on the next tile in line and press the edges together. They will remain tightly connected without the need to glue them together.
Installers do not need to glue them to the subfloor either, as the weight of the tiles holds them in place.
By avoiding the use of adhesive, customers can disassemble and place these tiles into storage at any time.
For a tight-to-the-wall installation, use a utility knife and a straightedge to cut the tile and remove the puzzle-style edge.
Cleaning and Maintenance Requirements
When used as flooring, rubber is one of the easiest materials to clean and maintain. It does not take a lot of time or effort to keep our ZipTile floors looking like new.
Start the cleaning process by removing dust and other debris from the surface of the tiles with a broom or vacuum cleaner. This should happen daily in heavy foot traffic areas.
Once or twice a week, mop the floors using a neutral pH cleaner and hot water. Don't saturate the floors with the cleaning solution, as this rubber material will slightly absorb liquids.
Use floor fans to speed up the drying process, rather than using heat.
ZipTiles are manufactured in a facility that is registered to the internationally recognized ISO-9001 Quality Standard.
Maintenance
Use a neutral Ph cleaner on all rubber flooring material.
Shipping
Ships via freight delivery shrink wrapped on pallets.
This Product Ships Freight Only.
Please review our shipping disclaimer.
ACCESSORIES
Accessories for ZIPTILE INTERLOCKING RUBBER TILE 20% COLOR 3/8 INCH 28X28 INCHES
ANSWERS
Product Questions:
Q: How many pieces come in an order?
A: You order as many tiles as you need. The order minimum is 25 tiles.
Q: What are the dimensions of these tiles?
SPECIFICATIONS
| | |
| --- | --- |
| SKU# | RBZT-3/8in17 |
| In Stock | Yes |
| Product Type | Tile |
| Material Type | Rubber |
| Product Edging | Straight |
| Thickness | 3/8 inch |
| Width | 2.37 feet |
| Length | 2.37 feet |
| SF per Item | 5.60 |
| Weight | 11.28 lbs |
| Packaging | Shrink Wrapped on Pallets |
| Number of Pieces per Package Type | 100 |
| Non Absorbent | Partial |
| Special Adhesives | No |
| Universal Interlock | No |
| Interlock Loss | 0.08 feet |
| Material Hardness | Shore A 60 |
| Interlocking Connections | No |
| Made In | USA |
| Surface Finish | Smooth flat |
| Surface Design | Colored fleck |
| Installation Method | Interlocking, dry lay |
| UV Treated | No |
| Reversible | No |
| Border Strips Included | No |
| Leed Points | Yes |
| Manufacturer Warranty | 5 year limited |
HOW TO'S
RELATED PRODUCTS
RELATED BLOGS