What Textures Are Available In Rubber Flooring?
By Paige Cerulli Created: March, 2022 - Modified: November, 2023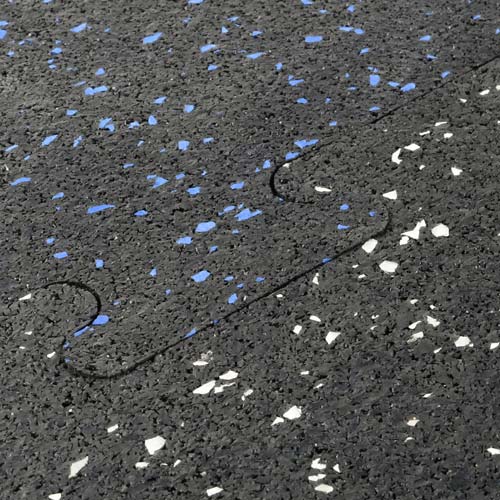 Rubber flooring is a popular choice for its durability and its safety properties. However, the rubber flooring texture plays an important role in how that floor performs. If you're considering investing in rubber flooring for your home or business, it's important to put some thought into what type of texture is best for your needs.
Rubber Flooring Texture Options
Rubber flooring already has some natural slip resistance, but different textures can enhance that slip resistance. Textures create additional areas for the bottom of your shoes to grip, helping to prevent slips and falls.
As you shop, you'll find that you can choose from many of these textures in tiles, rolls, and mats here at Greatmats. The right option for you will depend on how you plan to use the floor, how much slip resistance you need, and whether the floor will often be wet.
Smooth Texture
Smooth rubber products don't have any extra texture added to them. While smooth rubber might sound like it's very slippery, that isn't always the case - but it will be slicker than products that have added textures.
If you look at rubber up close, you'll find that most rubber rolls and mats do have some natural texture to them. The rubber won't be perfectly smooth, and there's some natural traction when you walk on the mats with sneakers or other rubber-soled shoes.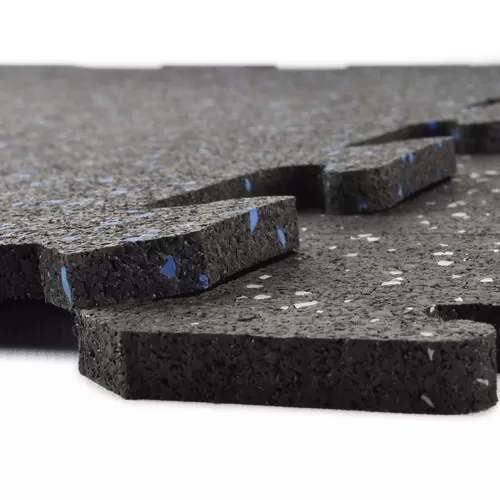 That can change when the product becomes wet. Walking or running on a smooth and wet rubber surface can feel very slick, and slips and falls can more easily occur.
Our
Interlocking Rubber Floor Tiles
have a slight smooth texture and are ideal for gym use. They provide the traction needed to lift weights or perform cardio workouts without having an aggressive, raised surface.
The
Rubber Flooring Rolls Geneva
also have a smooth texture, so they're ideal for use under gym equipment where you don't necessarily need to maximize athlete traction.
The
Sterling Athletic Rubber Tile
features a textured smooth surface. It offers the traction needed for weightlifting and home gyms to help keep athletes safe.
Many of our outdoor flooring products also feature a smooth top, but that surface is combined with a thick texture for anti-slip properties. Our outdoor rubber tiles are manufactured using recycled rubber buffings, rubber mulch, or crumb rubber from reground automotive tires. They don't have a resealed surface, and they're designed to provide traction for safety.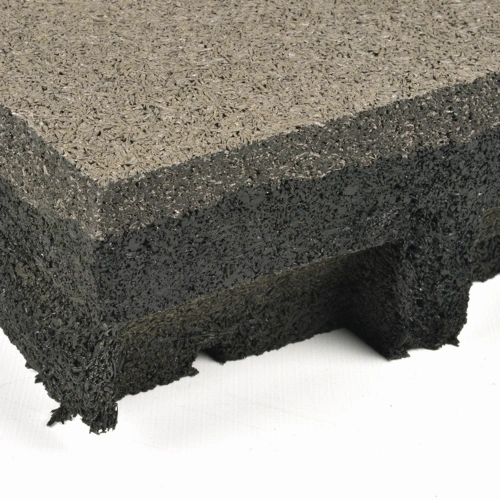 For example, the
Blue Sky Rubber Playground Tiles
are available in multiple thicknesses, and their texture helps to prevent slips and falls. If falls do occur, the tiles offer a fall height rating to help prevent injuries.
The
Blue Sky Outdoor Interlocking Tile is 2.25 inches
thick and features a high-traction non-slip surface. That surface helps to prevent slips in both wet and dry conditions.
Diamond Plate Texture
A diamond plate pattern adds traction to a rubber floor and is a very popular option. Diamond patterns can be thick and raised, or they might be a light texture that's more of a scoring in a diamond pattern.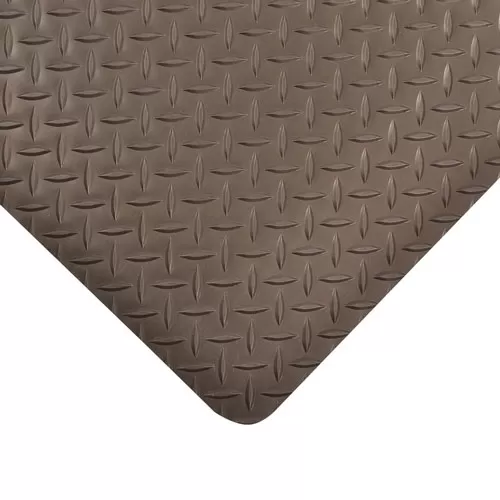 Our
Ergo Trax Grande Anti-Fatigue Mat
features a distinctive diamond plate texture. The texture provides non-directional traction to help maximize worker safety.
Pebble Texture
Pebble surface textures feature many small dots, much like pebbles. These pebbles are often placed close together, and they tend to have a lower profile than some other textures, like coin top flooring.
Pebble top surfaces can help to maximize grip since the pebbles make multiple contact points with your shoes. These surfaces are popular choices for gyms, especially in cardio and weightlifting areas, where great traction is essential.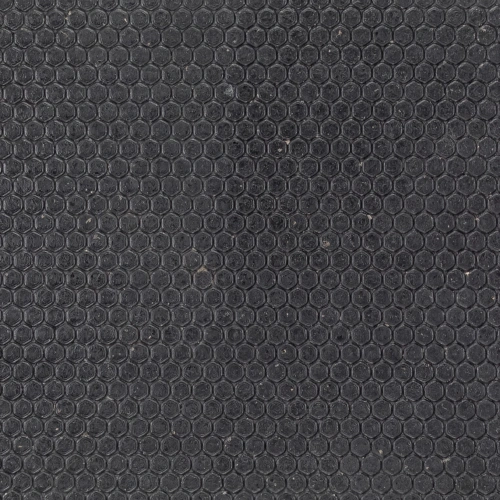 The mats/rubber-mats-4x6-punter-st.phpSundance Mat Straight Edge Standard features a hexagon top in a pebble design. The surface has a low profile but provides the traction needed for equine applications, like horse stalls.
Similarly, our
Horse Stall Mats
feature a water droplet pebble texture. The texture helps to maximize traction, but since it has a low profile, the stalls remain easy to clean with a pitchfork and broom.
Sculpted/Vented Texture
The sculptured surface features lots of small dots that are slightly raised above the rest of the floor. The result is a surface that offers excellent traction and grip.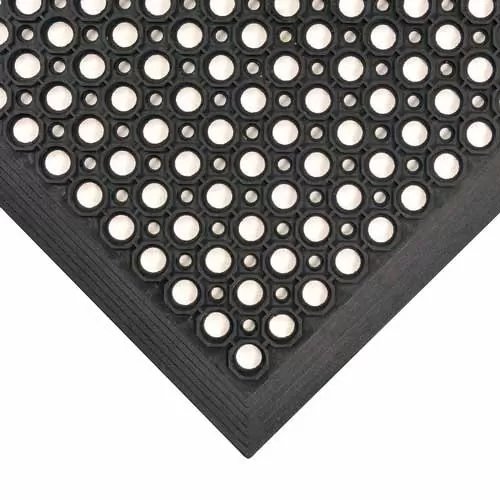 The
SaniTop Anti-Fatigue Mat
is an example of a vented surface. This drainage mat is designed for use in wet and dry areas, and the perforated surface quickly drains water away while maximizing traction.
The
Equine Paver Tile
features a sculpted surface to maximize traction for horses and humans. The low profile of that surface means that it can still be easily broom-swept, an essential feature in stablekeeping.
Shop Textured Flooring at Greatmats
At Greatmats, we have an excellent selection of rubber flooring texture options. These products are suitable for industrial, equine, and gym use, or for other applications. Don't forget that the Greatmats customer service team is here to help you as you shop. We're happy to help you determine which product is best for your needs.