Endless Uses for Rolled Rubber Flooring
By Kif Richmann Created: September, 2017 - Modified: September, 2023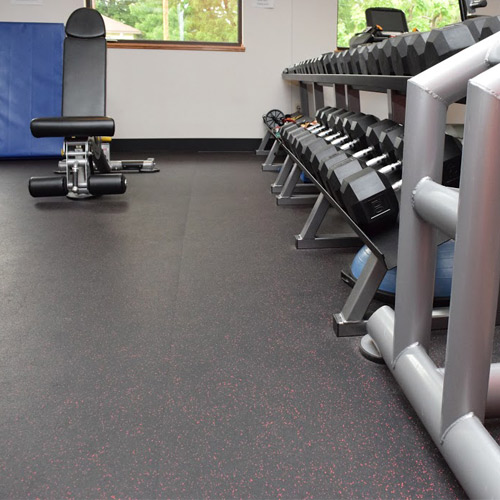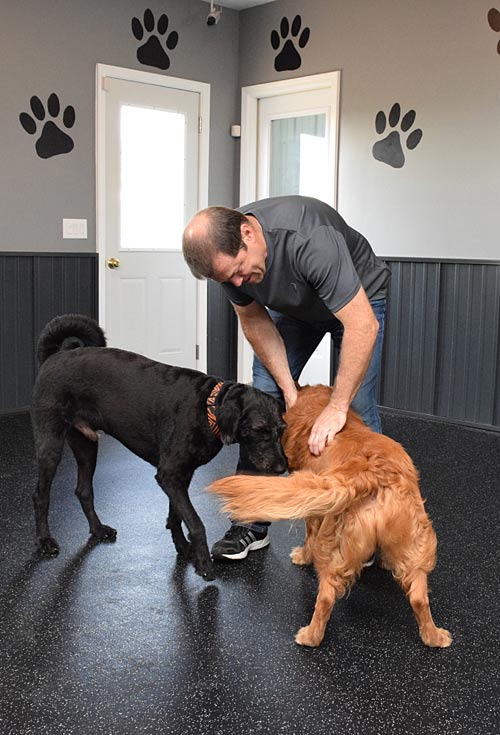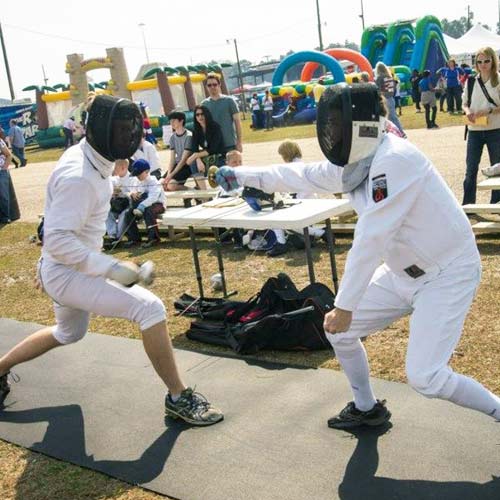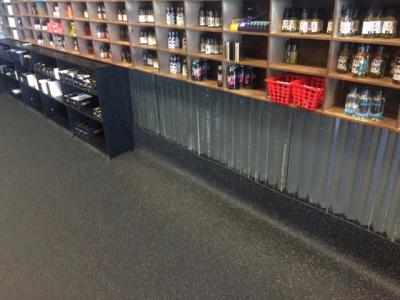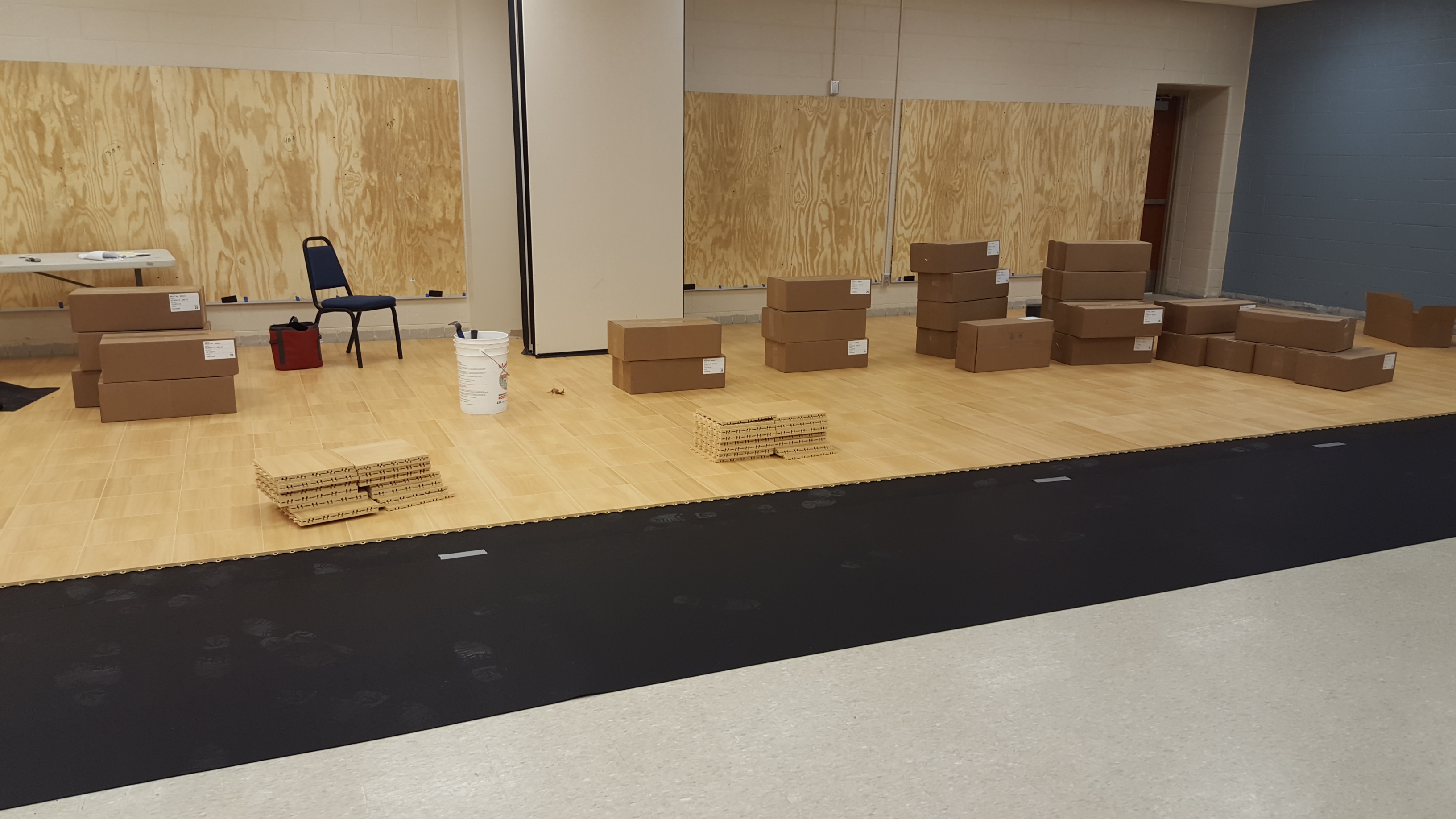 Rolled rubber flooring is a versatile and durable product that can be used for many different purposes. From high-traffic event centers to athletic surfaces, rubber flooring meets the specific needs of many different facilities.
Whether you choose recycled material or virgin rubber, you'll be amazed at the quality and consistency of rubber mats. From the home to the office, the uses for rubber mats seem infinite!
You can find all kinds of uses for rolled rubber flooring, but these are a few of the most common uses for this amazing material.
Most Popular Uses for Rolled Rubber Flooring
1. Weight Rooms
Many weight rooms, athletic facilities, and fitness centers are built with concrete floors as the basic foundation. While concrete might be acceptable (although not ideal) for commercial and industrial settings, such as factory floors, weight rooms need a durable, supportive, high-traction surface. Rubber flooring rolls are often the ideal choice, as they give weight rooms the traction they need while also reducing noise. Rubber flooring can not only absorb the impact and shock on knees, it can also reduce the loud clanking of weights on the floor and can absorb much of the sound generated by workout equipment.
Rubber mat rolls also protect the concrete surface below, keeping the foundational concrete in good shape for years to come. Weight rooms that have lots of cardio any plyometric exercises will also appreciate rubber roll flooring, as it provides lots of protection for knees, hips, ankles and joints. Fitness centers like
HB Fitness in Minneapolis, Minn.
, and
Dunamis Therapy and Fitness of Augusta, Wisc.
, have benefited from rubber flooring, protecting not only their knees, but also the concrete flooring underneath. From lifting weights to doing all sorts of cardio drills, rubber flooring provides the protection these facilities need.
2. Ice Arenas
When you think of ice arenas, you probably don't think of rubber mat rolls. However, these products have become vital to many ice arenas all across the country. In most cases, ice hockey players and figure skaters put on their skates in the locker room. They will then walk, with skates on, across a concrete surface to reach the ice. Unfortunately, this can damage both the skates and the concrete floor. With rolled rubber flooring, skaters can walk to the ice rink without damaging their skates on the hard concrete surface and without scratching the concrete itself!
Leaders at the
Monroe Youth Hockey Association in Monroe, Wisc.
also discovered that rubber mats are better for machinery, such as lifts. The rubber floor mats at their facility lay down nicely with only a little glue and stay in place despite lots of foot, skate and even vehicle traffic. Having a continuous surface from the locker rooms to the ice has significantly improved their ice arena.
3. Event Centers
Event centers have lots of different needs for their facilities. There is often lots of foot traffic, but you could also have machinery on the facility floor. You simply never know what type of abuse the flooring will have to take.
That's why rolled rubber flooring is so important for event centers. By providing a versatile, durable surface, rubber flooring maintains the quality of event centers while giving the location strong traction and support.
Event centers also need a surface that is easy to maintain. With most rubber flooring mats, all you need to do is clean them on a regular basis, usually with basic household cleaners. This makes maintenance even easier and provides a higher level of convenience to event centers.
Rubber flooring rolls are a great choice for auditoriums and locations that host seminars or religious events - such as
Champions Centre in Tacoma, Wash.
. They can also be effective for hosting youth athletic clubs, such as
Franklin County Sandlot in Rocky Mount, Va.
, because the material is strong yet provides reliable support for athlete's knees and joints. Rubber flooring can withstand the impact of athletic drills but can also be used to layout chairs and tables for studies and lectures.
Kid's play centers will also love having rolled rubber flooring. Places like
Jack's Ultra Sports
, a kid's entertainment facility in Conway, Arkansas, can give children a high-traction floor that is more fall-friendly than hard concrete. When children are running and playing in this event center, the rubber flooring provides protection and peace of mind.
4. Pet Areas
Pet areas like
Rio Gran Training Boarding and Daycare in Hastings, Minn.
have many of the same needs as weight rooms and fitness centers. They need a soft, comfortable surface that will allow for running, jumping, and play. In this case, it's not athletes at play, but dogs.
However, dogs, like athletes, need to be able to run around and use a lot of their energy, but concrete can be hard on their joints. That's why rubber flooring mats can be so effective for these facilities.
In some cases, you might consider an epoxy coating for pet areas. While epoxy coatings have their uses, for animal play areas, rubber is far superior. Many dogs have hips and joint issues, or have even torn ligaments in the past. Concrete, even with a coating, can be hard and slick, but rubber flooring provides superior traction while allowing for a more supportive surface.
Rubber flooring mats can be used for open areas as well as cages. Rubber is strong enough that is can be laid inside a cage, and can also be laid on top of a cage to provide a nice rest areas for cats.
One of the top benefits for rubber flooring in pet areas is that they are easily cleaned. Even well-trained dogs and cats can have ''accidents,'' on the floor, but rubber mats are non-absorbent and require only basic cleaning and sanitation. This makes them a good choice over other materials when it comes to pet areas.
5. Fencing
While many sports require a large surface for their practices and competitions, fencing has a very unique need. Think about wrestling as an example. With wrestling mats, you need a large surface space, usually at least 30-feet by 30-feet. The standard NCAA wrestling mat is 42 by 42 feet, so having a wide mat is crucial. Even for practice, you need a large space.
Fencing, however, calls for a narrow strip, which can be hard to find in standard mats. Rubber flooring rolls, however, are built in narrow strips that make the product perfect for
fencing surfaces
. Not only do they fit the needs of the sport, they also protect the flooring, which is often a hardwood gym floor, from scratching and gouging by the fencing swords.
Rubber mat rolls can be easily loaded up and moved to new locations for road competitions or storage. If you participate in fencing competitions on the road, you will benefit from rubber flooring rolls. The convenience and ease of use is why many fencing teams are starting to use rolled rubber flooring for their sport.
Rubber mats can also be used for outdoor competitions. They are non-absorbent, so you can place them over grass or concrete and you won't have to worry about rain soaking into the material.
6. Liquor Stores
Another unique use for
rubber mat rolls is at liquor stores
. One of the problems faced by liquor stores is dropped bottles. It's inevitable that bottles will fall to the floor, but rubber mats can actually provide protection from falls and prevent bottles from breaking. This can save a liquor store money and can even save time when employees don't have to clean up large messes.
If a break does occur, the rubber will not soak up the wine, liquor, or beer, so cleaning and sanitizing is easier as well. Rubber mats can be placed behind the counter or down the aisles to protect the bottled for drops. Any store that has breakable products could benefit from rubber floor rolls.
7. Underlayments
Rubber flooring rolls can also be used as an underlayment, providing protection and support below tiles and other flooring materials. Products like the
Rubber Floor Underlayment 3 mm 4x50 ft
can be laid down with no adhesives to provide better cushioning, bounce, or sound barriers for various types of floors. Simply lay down the rubber rolls before you lay the tile and you'll have better performance and durability for your facility.
The rubber floor mat roll provides a cushion between the hard concrete and the tile, allowing for easier landings and also creating a long-lasting surface. The rubber will absorb most of the impact from foot traffic and athletic drills, helping to maintain the quality of tile that has been laid.
These rolls are easy to install and provide padded separation between the modular tile and hard concrete flooring, allowing you to have to flooring style you desire with the functional performance of rolled rubber flooring.
Order High-Quality Mats for Your Home or Facility Today
You can have quality and durability for your flooring by ordering from Greatmats. We have a huge selection of top-quality products, and we'll make sure you get the service and support you deserve.
From rubber mats for the home to bulk orders of athletic foam flooring, we have the right products backed by a helpful, knowledgeable team of flooring experts!