Top 5 Playground Tiles and Interlocking Pavers
By Julia Nass Created: July, 2017 - Modified: September, 2023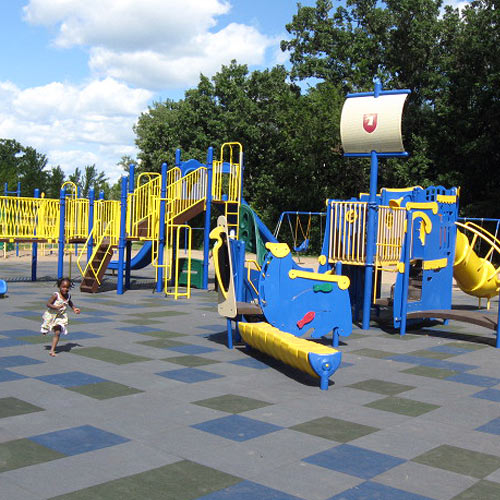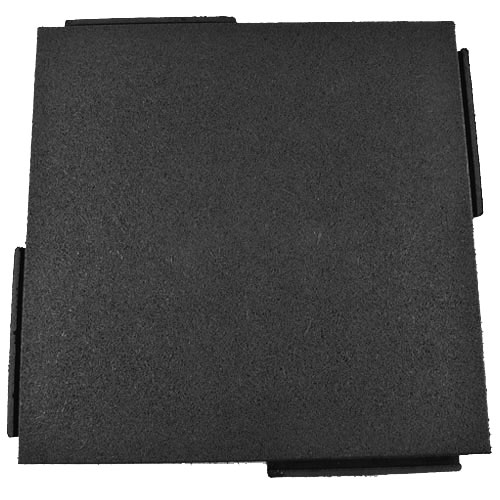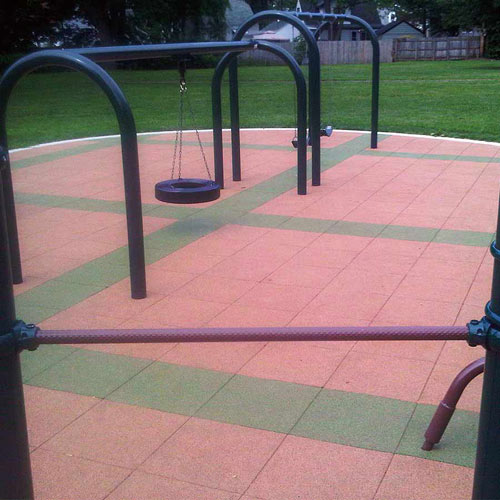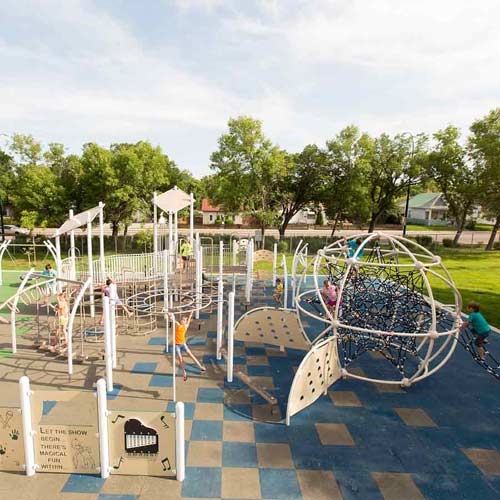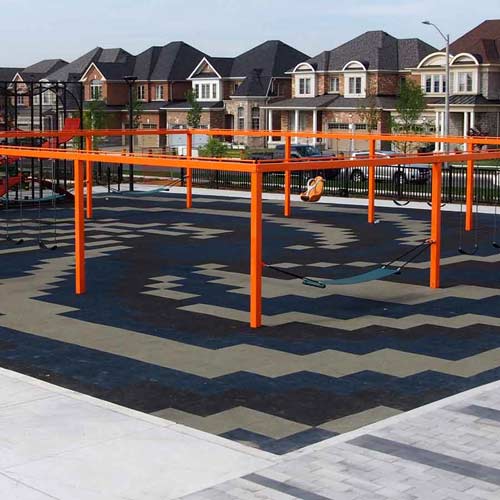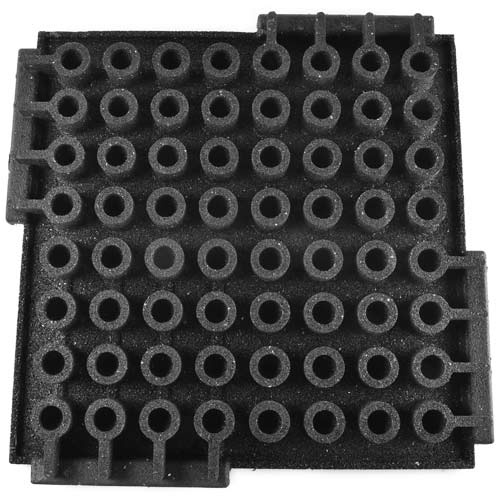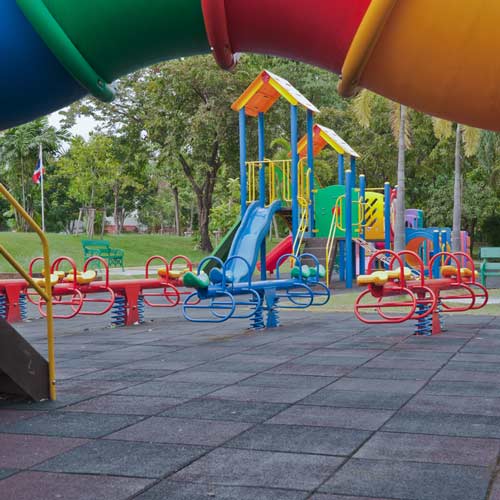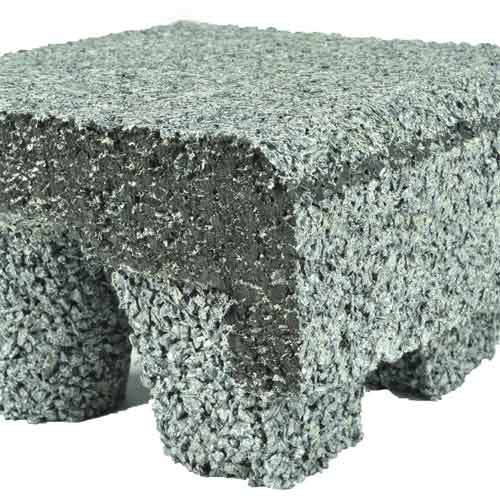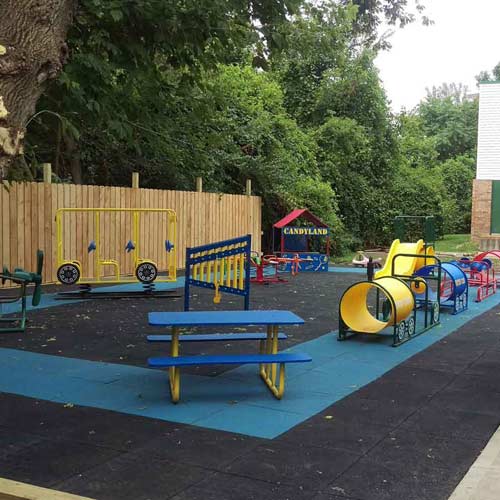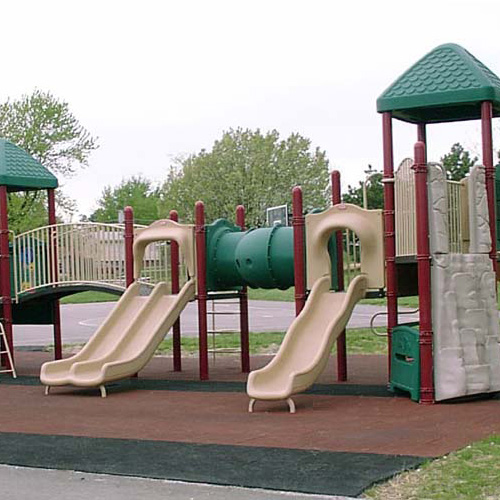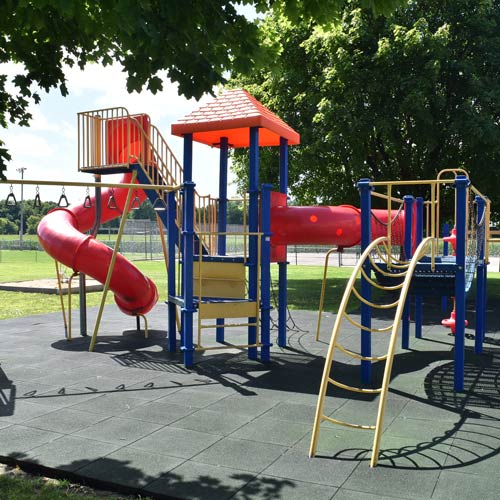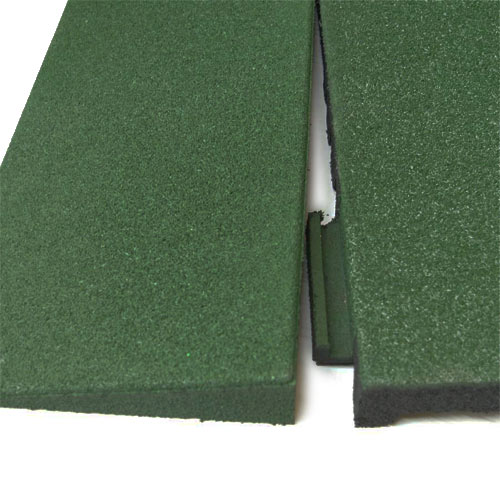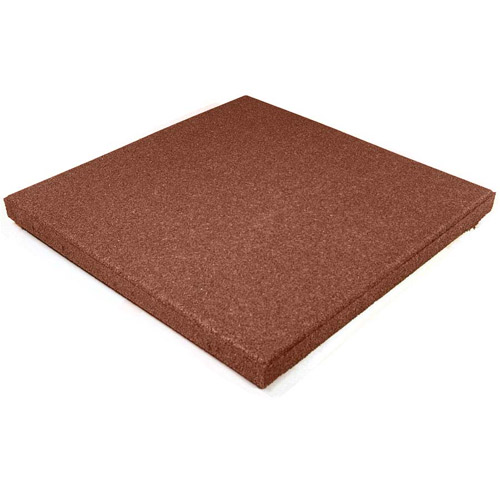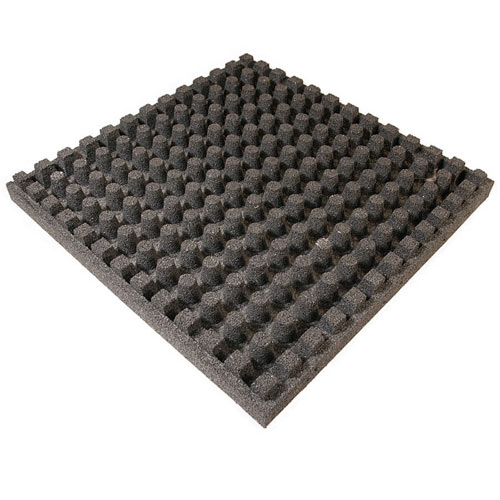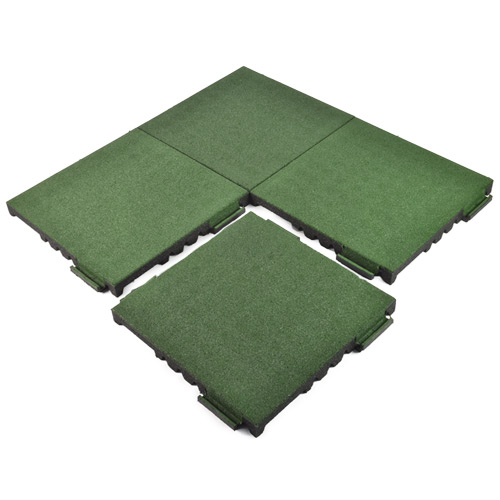 Playgrounds should be a carefree, tear-free place to play. Unfortunately, that isn't the reality. On playgrounds, accidents are bound to happen. Although accidents cannot be entirely prevented, serious injury from them can be significantly reduced.
Playground tiles play a big role in protecting your kiddos from getting seriously banged up on the playground. Outdoor playground flooring goes a long way in providing fall protection and can be the difference between a little bump and a medical emergency.
Although safety is a top priority, it's not the only factor to be considered in choosing playground tiles. Price, ease of the installation process, style/color and versatility all play a role in choosing playground tiles cheap. Greatmats chose the top five outdoor playground flooring options, highlighting each of those categories to help guide you in choosing the optimal playground tiles for your needs. Although each of the following products feature numerous qualities that make them awesome for playgrounds, each one is categorized by the feature they are best known for.
1. Sterling Playground Tile - 5 inch - Excellent Fall Protection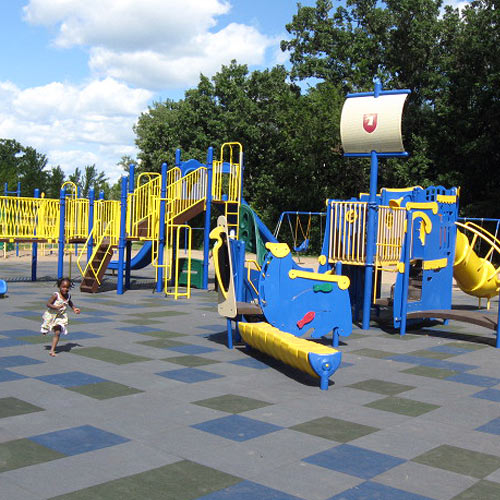 Sterling Playground Tile (5 Inches)
features the best fall height rating Greatmats has to offer. Tiles have been given a 10 foot fall height rating by the ASTM (American Society for Testing and Materials). Further, these playground tiles provide Head Injury Criteria (HIC) ratings under 570. In other words, these tiles provide supreme protection from falls.
Such protection comes from the shock absorbers engineered into the underside of the tile and the 5-inch thickness of each tile. The top-quality construction and design of the tile gives it the durability, toughness and safety to make it one of the best rubber playground tiles on the market. The long-lasting material itself is made from 100 percent recycled rubber and may qualify for LEED building points. The surface of tiles are vandal-resistant and will hold up in any tough environment.
2. Sterling Athletic Rubber Tile - 1.25 Inch - Affordable Price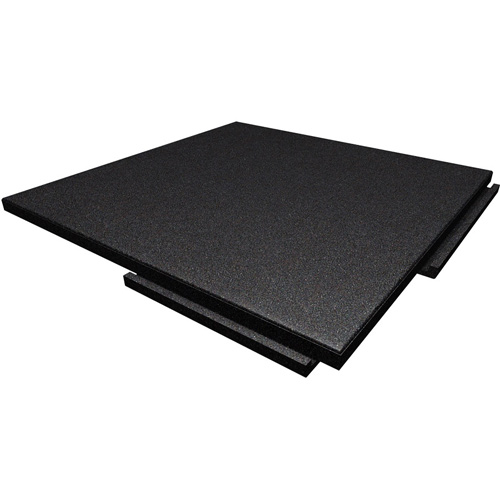 If on a restrictive budget, the
Sterling Athletic Rubber Tile (1.25 Inch Black)
is the choice for you. These tiles come at the hard to beat price of just over $23 per 2 x 2 foot tile. At just over $5.80 per square foot, this is Greatmats' cheapest outdoor playground tile.
Don't confuse cheap with low-quality, however. Despite the low price, these cheap rubber playground tiles are still long-lasting and tough. These tiles will hold up any kind of heavy equipment or use. Tiles connect together with a tight-fitting yet simple interlocking system. Choose any number of tiles to create any space you want.
Do keep in mind that these tiles are on the thinner end of the spectrum. Sterling Athletic Rubber playground tiles are perfect for outdoor exercise areas in addition to a kids' play areas, but they are not specifically made with fall protection from high heights. If you plan on installing tall playground equipment, then it's smart to choose a playground floor with more fall protection.
3. Blue Sky Interlocking Tile - 2.25 Inch - Easy Installation and Low Maintenance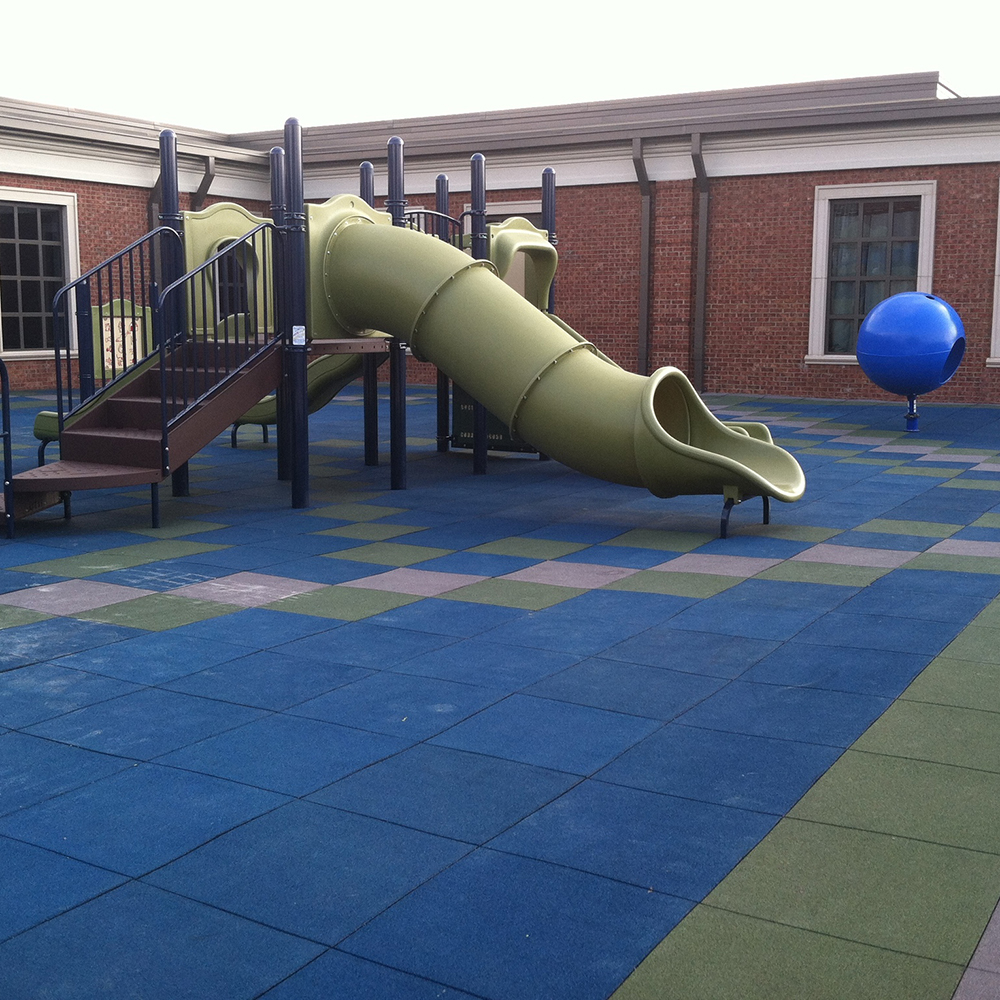 For hassle-free installation and maintenance, choose
Blue Sky Interlocking Tile
. These recycled rubber playground tiles have an universal interlocking system to make connecting tiles by hand easy as pie. Install tiles over variety of subsurfaces, from concrete to dirt. Unlike many other outdoor supposedly cheap playground flooring, Blue Sky Playground Tile doesn't require expensive contractors or specialized equipment for a long-lasting, sturdy installation.
Once tiles are in place, merely use a broom, hose or leaf blower to keep tiles clean. Otherwise, tiles are virtually maintenance free. Unlike mulch and gravel that needs frequent replacing and upkeep, Blue Sky Playground Tiles are extremely long-lasting. They will not be affected by extreme temperatures, hot or cold. If any tiles do happen to become damaged and need replacing, it's simple to and cheap to do so. Interlocking outdoor playground flooring is water permeable, so water can drain right through tiles and will not stand on the surface and form puddles.
4. Max Playground Tile - 2.25 Inch - Brilliant Color Options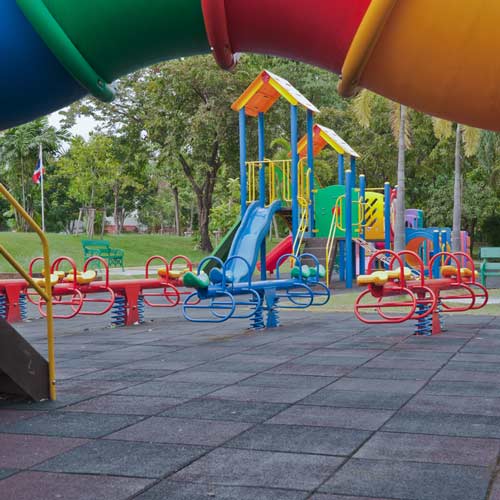 Max Playground Rubber Tile Daybright (2.5 Inch Colors)
are the most fun and vibrant playground tiles out there. Choose from 11 brilliant colors to create an inviting and stimulating playground area. These rubber playground tiles are made with premium color pigments that won't fade. Pick one solid color, or choose multiple colors and design your very own flooring pattern.
Tiles are 2 x 2 feet and 2.5 inches thick. They feature a 6 foot fall height rating from the ATSM, so they provide protection underneath playground equipment. With industry-strength recycled rubber materials, these playground tiles have a lengthy life span. Max tiles have straight edges, so a glue-down installation is recommended.
5. Sterling Roof Top Tile - 2 Inch - Versatility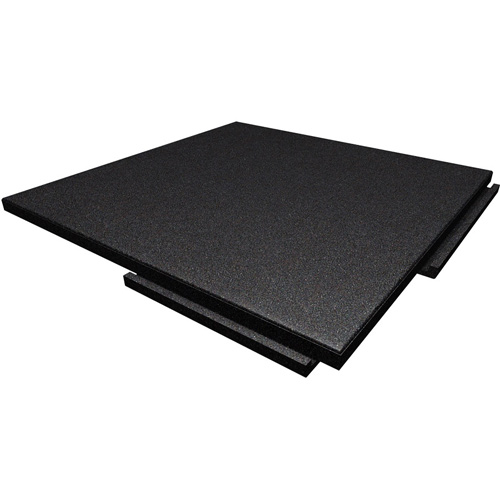 If you are looking to install outdoor flooring in an area intended for uses beyond just the playground,
Sterling Roof Top Tile (2 inch)
is a prime choice. These are some of the most versatile outdoor flooring tiles. Not only can they be used for playground areas, but they can be used for patios, rooftops and decks. Tiles are an attractive, durable choice for multi-purpose outdoor areas.
Sterling Roof Top rubber playground tiles are available in black, green, blue, grey, brown and terra cotta. Tiles are interlocking and easy to install. Once installed, they provide a safe, non-slip surface. This outdoor playground flooring features a limited lifetime warranty, which demonstrates their longevity. Sterling Roof tiles can be installed over rubber roofing membrane without damaging it.
Still have questions? Want more information on products? Check out all of Greatmats outdoor playground flooring for a full scope of options. Although Greatmats pricing is competitive you won't receive inferior, cheap outdoor playground flooring. If you need any type of assistance, Greatmats customer service is here to help you.