Outdoor Playground Options for Cool Designs
By Paige Cerulli Created: July, 2018 - Modified: August, 2023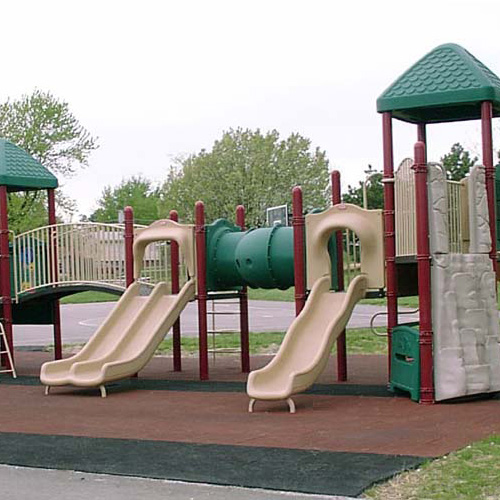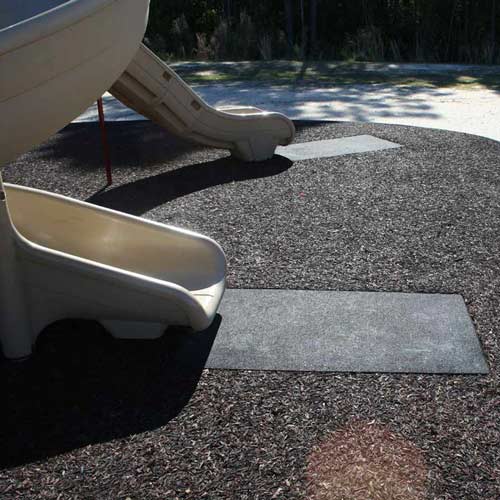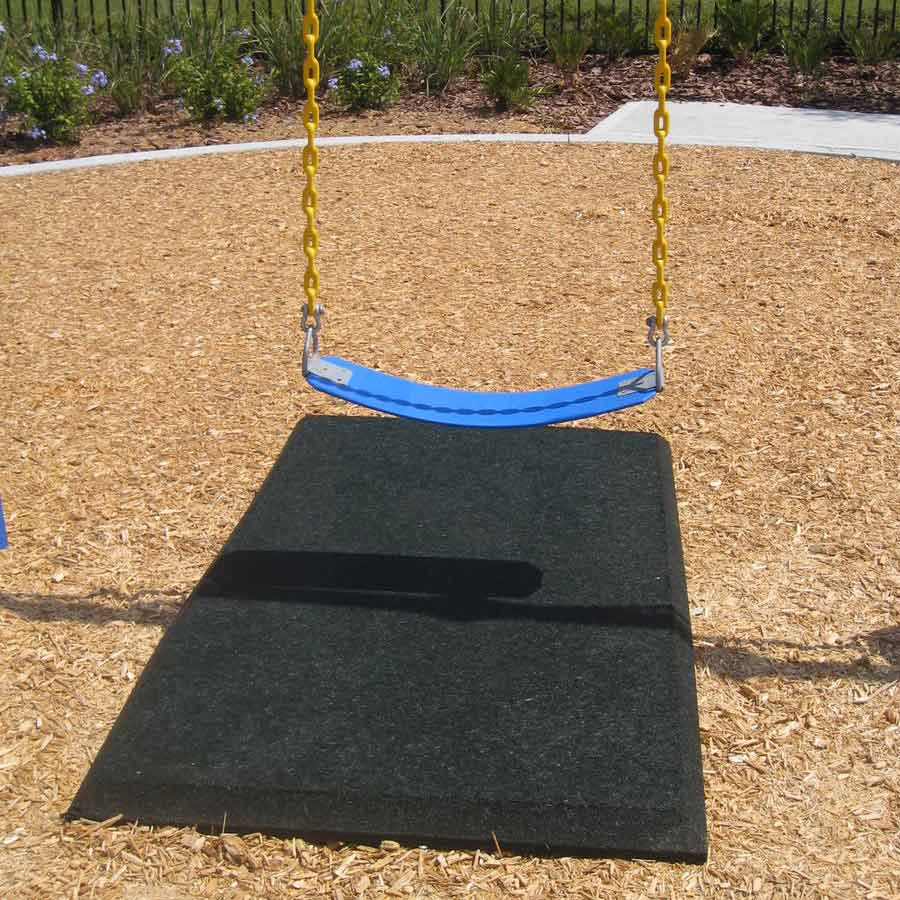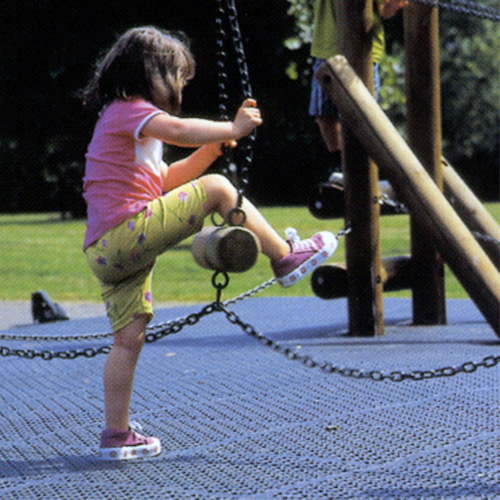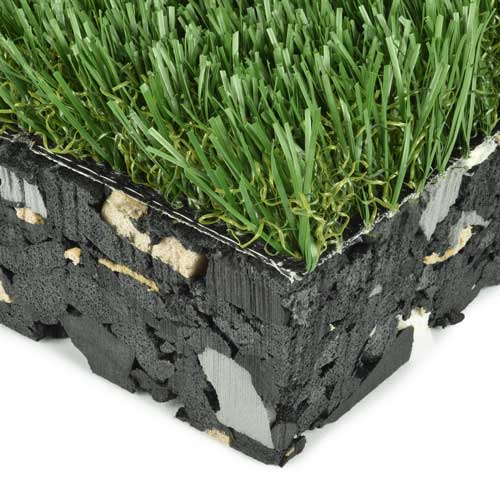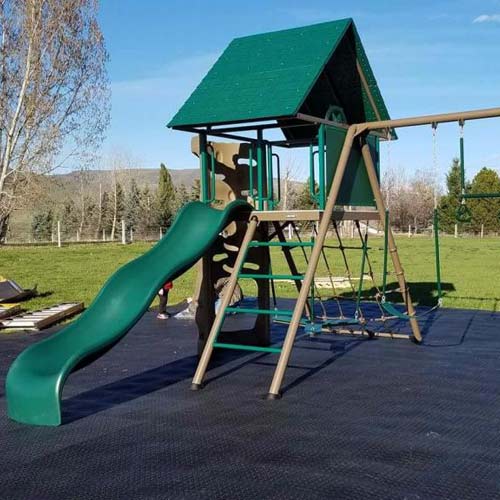 Part of the appeal of a great playground is its eye-catching and unique appearance. Kids are drawn to bright colors, and parents are looking for safety as well. When you're working with outdoor playground flooring, things get even more complicated - your flooring needs to be able to withstand temperature extremes, rain, UV light, and more.
Not to worry, though - we have plenty of flooring ideas for outdoor playgrounds. These unique products are bright, safe for kids, and offer a unique aesthetic to each playground. Any of these playground surface ideas will make a great addition to almost any playground project or even a home play area in your own backyard. Take a look and get inspired!
Rubber Outdoor Playground Tiles
When it comes to flooring ideas for outdoor playgrounds,
Blue Sky Rubber Playground Tiles
can give your playground a truly unique look. These rubber tiles are available in seven different eye-catching colors, bringing both safety and beauty to your space. The tiles are available in a variety of thicknesses from 2.25 to 3.75 inches thick, and they feature ASTM fall height ratings ranging from 4 to 10 feet for maximized child safety.
While forgiving and comfortable underfoot, the tiles are also durable and suitable for outdoor use. They are UV resistant and feature a non-slip safety surface. Made of recycled rubber content, the tiles are backed by a 5-year limited warranty.
If you're looking for creative playground tile ideas that offer safety, comfort, and durability, these tiles are a great option.
Blue Sky Rubber Swing Mats
When it comes to playground flooring design,
Blue Sky Rubber Swing Mats
make a functional yet aesthetically pleasing addition to your project. These 2-inch-thick mats are designed to protect the area at the base of slides while also keeping kids safe as they land. If you're tired of seeing ruts developing at the base of a slide, these mats are a convenient and simple fix to the ongoing issue.
Blue Sky Rubber Swing Mats are made of highly durable recycled tire buffing, and they are backed by a 5-year limited warranty. These mats feature a non-slip surface and are outdoor rated, and they won't mold or mildew.
Choose from a variety of popular colors for a mat that matches your playground's design and color scheme. Thanks to their rectangular design, these mats fit nicely into most playground tile installations, though they can also be paired with loose material.
Outdoor Playground Mats
When it comes to swings and the bases of popular equipment like slides, our
Playground Swing Set Mats
make a great addition to the space. These mats provide children with protection from bumps and bruises, while also helping to prevent loose flooring materials from being kicked out and worn down in these heavily trafficked areas.
Made of 100% recycled rubber, these mats are an eco-friendly outdoor playground flooring option. Whether you have wood mulch, pea gravel, or rubber crumb flooring, these mats are a practical playground flooring design choice that can reduce the amount of playground maintenance required.
Ergo Matta Perforated Outdoor Play Area Tile
If you're looking for affordable flooring ideas for outdoor playgrounds, then you'll want to consider our
Ergo Matta Perforated Outdoor Tile
. This interlocking playground flooring features a 20-inch ASTM fall height rating to help maximize safety for children. This also means they can be paired with playgrounds featuring smaller equipment platforms up to 20 inches above the ground.
These tiles are popular outdoor playground flooring because of their eye-catching, brilliant colors. Consider buying tiles in a variety of colors so you can make a fun playground flooring design with alternating colors or patterns.
The Ergo Matta tiles don't just look great, though. They're designed to provide excellent drainage so standing water isn't a concern. Optional border ramps are available for a smooth transition onto and off of the flooring. Plus, with the interlocking design, installing these tiles is fast and easy.
Play Time Playground Turf
Want an outdoor playground flooring idea that's a little bit different? Consider our
Play Time Playground Turf
. This artificial turf features a 2-inch foam base layer for maximized comfort and fall protection, and it makes for a truly unique and appealing look for any playground.
This turf, with the 2-inch padding, has a certified 9-foot fall height rating, making it one of the more versatile and safe flooring options that you'll find. It reacts naturally underfoot and even allows rainwater to flow through the surface. Both safe and resilient, this is a next-generation playground flooring product that can transform your playground into a comfortable space for both kids and adults to enjoy.
This flooring is virtually maintenance-free, saving you both time and money. Its thatch helps to reduce the amount of infill that you'll need in order to help you stay within your budget. This turf can be used year-round and will retain its beautiful green color no matter the weather.
StayLock Play Area Tiles
When it comes to interlocking playground flooring, our
StayLock Tiles
are quickly growing in popularity as one of the cheapest options without sacrificing quality. These tiles are ASTM fall height rated to 20 inches, and the tiles themselves are comfortable underfoot. They feature a non-slip surface that is also perforated to allow for maximum water drainage. With a raised base design, water flows through the tile and dries quickly, which helps to prevent mold and mildew growth.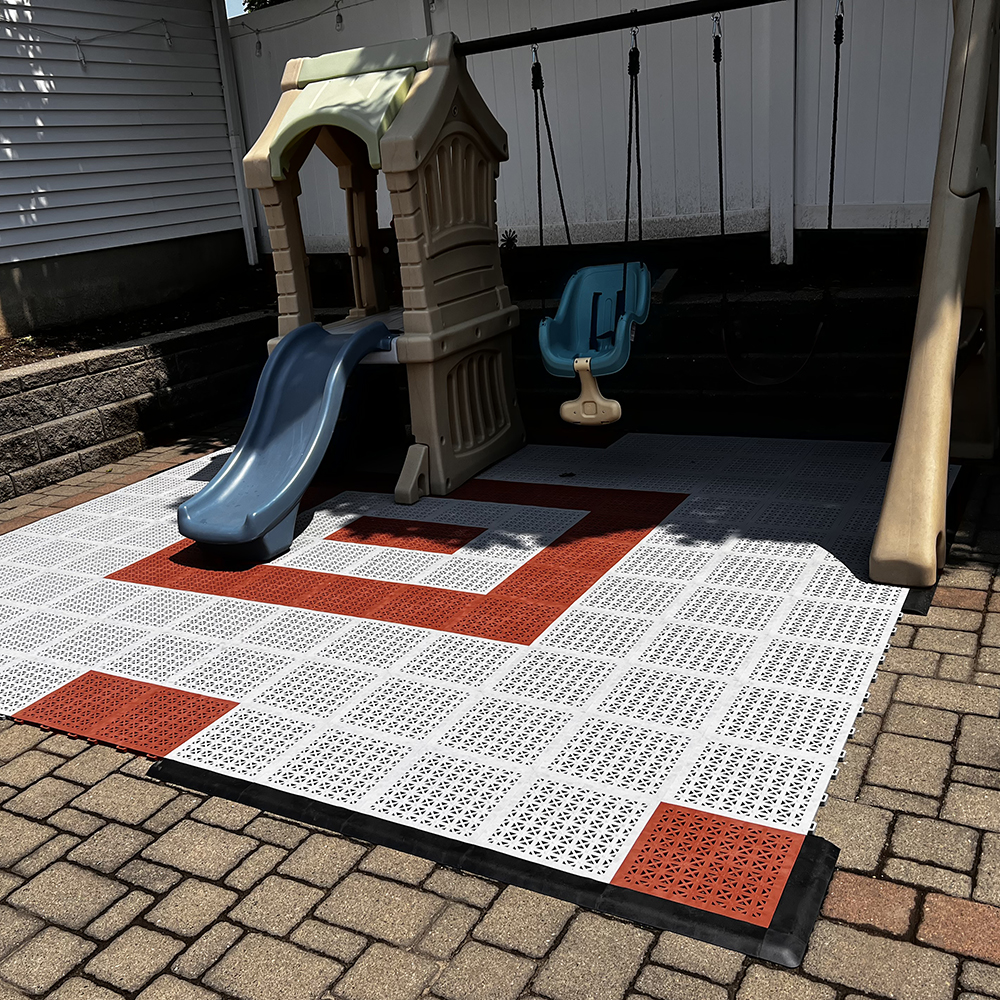 Choose from five different designer colors as well as black to get the exact look that you want for your playground. The tiles feature an active locking connection system for a fast and easy installation. They're durable enough to withstand tough weather and varying temperatures.
Choosing Your Outdoor Playground Flooring
Do you have questions about which of these flooring ideas is right for your playground? Please give our customer service representatives a call. We would be happy to help you choose the product that's right for your needs so that you can create a unique, safe, and fun playground.