How to Buy Interlocking Foam Flooring Tiles
By Paige Cerulli Created: March, 2018 - Modified: February, 2021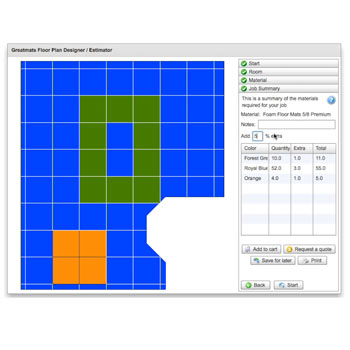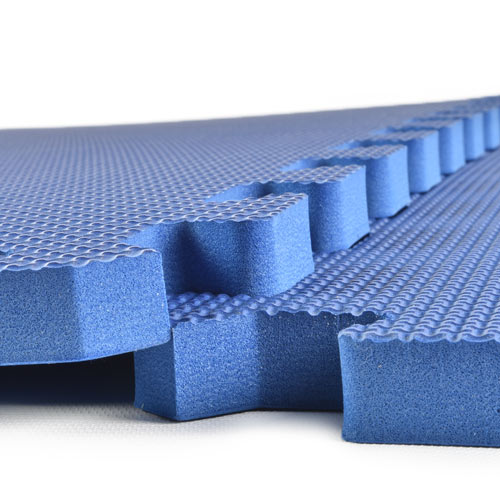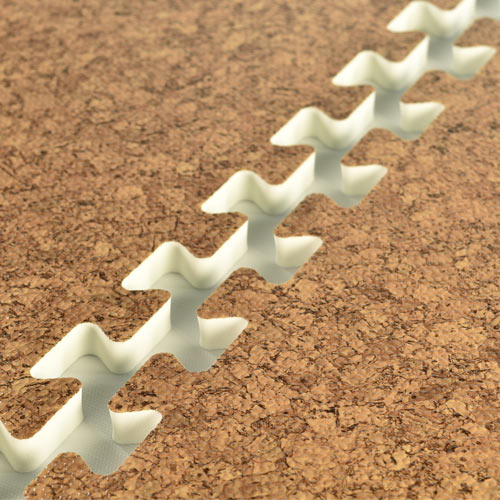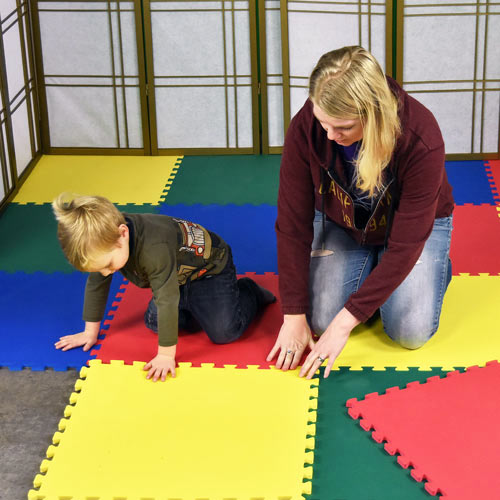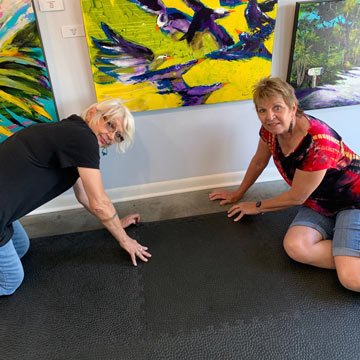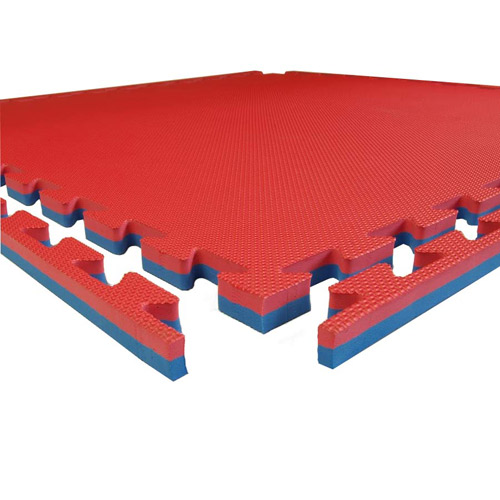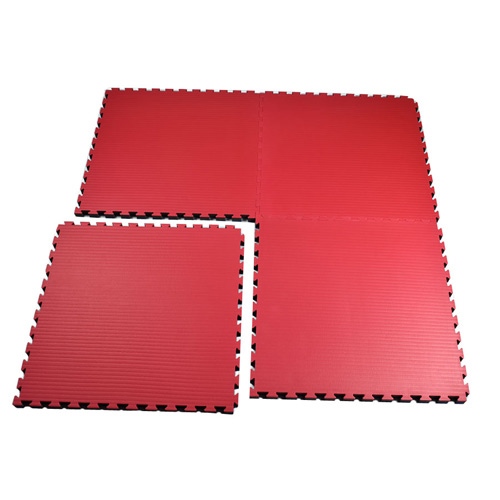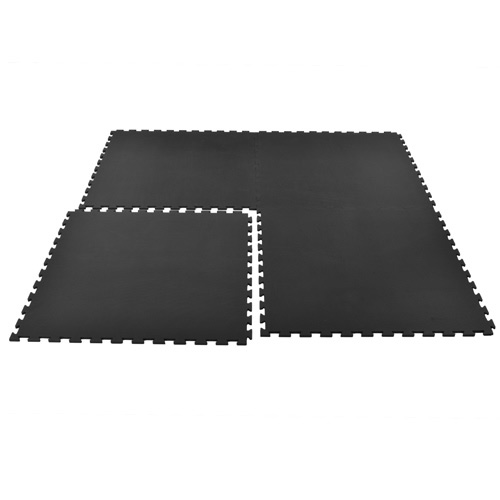 Foam floor tiles are a popular option for flooring projects that requires both comfort and ease of installation. Foam floors are soft and durable.
Further, interlocking foam floors come in a huge variety of vibrant colors, which makes them a delight for playrooms and kids rooms. To top it all off, foam floors are an affordable and economical option. Most provide cushion and are anti-fatigue. Because foam flooring is so lightweight, portable, and easy to install, it makes excellent temporary flooring as well.
Uses for Interlocking Foam Floor Mats & Squares
There are nearly endless ways to put interlocking foam floor mats and squares to use in your home and business. Here are some of the most common:
Kids' bedrooms
Kids' playrooms
Basements
Exercise rooms
Home and professional gyms
Dog agility courses
MMA training spaces
Schools
Trade shows
Qualities of Interlocking Foam Floor Tiles
When choosing the foam flooring that's right for your needs, you'll want to consider the following qualities:
Density - Foam comes in different densities, and the density that's best for you will depend on how you plan to use the flooring. Foam for kids' spaces is some of the least dense foam available, and it's cushiony, soft, and forgiving. Foam tiles for martial arts use have a more dense, firmer surface to support athletes as they stand and pivot, while also still be forgiving in the event of a fall. Foam for gyms intended for weight lifting will be the most dense to support the weight of the equipment. It's important to choose a product that's dense enough for how you'll be using it, or you could damage the tiles or shorten the lifespan of your flooring.


Texture - Foam tiles are available with different textures, depending on their intended use. Many mats designed for kids or martial arts have no-burn surfaces that help to prevent skinned or irritated elbows and knees. Some martial arts mats have a thatch texture to withstand shoe traffic, creating more friction and grip.

Keep in mind that while some foams are designed to support shoe traffic, even the most durable foams aren't suitable for use with high heels, which can puncture the surface - unless they are topped by a different material, such as carpet.


Tile size - Foam tiles vary in size, too. Some tiles intended for home use or smaller installations measure 2 by 2 foot, making them easy to handle and install in smaller areas. Other tiles can be larger (typically 1x1 meter), and these are best suited for large-scale installations where you want to cover a lot of ground.


Colors - Foam tiles come in many colors, including brilliantly colored tiles for kids' rooms and woodgrain finish tiles for trade shows and more. You'll have plenty of color options to choose from.


Price - Foam tiles can range significantly in price. On the more economical side, our Foam Mats Economy ½ Inch tiles cost around $4.75 per tile. Thicker and more specialized products, like our Grappling MMA Mats 1.5 Inch, cost about $33.75 per tile. To get the best idea of what you'll spend on your project, measure out the space that you plan to floor and determine how many tiles you'll need. Remember that most of these tiles require no professional installation, so you'll save on installation costs.
Planning for an Interlocking Foam Floor
If interlocking foam tiles seem like they might be a good fit, it is time to start planning for an interlocking foam floor. Greatmats.com offers more than 80 foam mat and tile products, but do not let all of the options feel daunting. Greatmats makes buying interlocking foam flooring a breeze. Read on to read about some of the services Greatmats offers to make purchasing interlocking foam flooring hassle-free.
Installing Your Interlocking Foam Floor
One of the greatest benefits of interlocking foam floor tiles is that they're incredibly easy to install. While other types of flooring might require professional installations, you can easily install your foam flooring all on your own. This can result in significant cost savings.
You can dry lay your foam tiles over a firm subfloor, like a concrete or wood floor base. Most foam tiles can also be laid over carpet, although wall-to-wall installations are recommended in these instances to prevent the tiles from shifting while in use.
To install your flooring, start in a corner and work your way out, pressing the tile seams together. Our tiles are designed to create tight seams for a secure fit. Most of our tiles come with edge pieces, so you can perform an island installation with clean, finished edges all around.
As needed, you can cut foam tiles to fit the area you're working in. Use a sharp utility knife and a straight edge to guide your cuts. This is a big advantage when you're installing flooring in an area with support posts and other obstacles.
Remember that your installations don't have to be permanent. Because there's no adhesive required, you can pull up and relocate the floor if needed. Even with heavier-duty foam floor tiles, like our
Home BJJ mats
, you can install the tiles wherever you need them for a day or so, then remove them again so you can use the space for other purposes.
The ability to remove tiles has several other benefits. If the area floods or needs a deep-cleaning, you can pull up the tiles, clean and dry your subfloor, and then reinstall them. Additionally, if certain tiles become damaged or worn, you can remove and replace just those tiles. This saves you the time and expense of replacing all of your flooring, and makes it affordable to keep your flooring looking great.
Greatmats Buyer's Guide for Foam Tiles
As you begin the process of buying interlocking foam flooring, it is helpful to access Greatmats immense
Buyer's Guide
. The Buyer's Guide contains how-to videos, detailed blogs, customer profiles and more. All of these resources are at your disposal in order to help you make an informed decision in purchasing interlocking foam flooring.
For example, in customer profiles, you can read about how a Minnesota martial arts expert thoroughly searched for the perfect floor for his dojo and eventually found it with Greatmats' one inch thick foam karate mats. They also worked perfectly for his yoga studio. You can even read a profile on a Wisconsin mother who uses Greatmats' foam tiles to create elaborate and fun Halloween costumes for children with disabilities.
In the How To sections, you'll find recommendations for everything from how to install your flooring, including custom cutting, to how to clean and maintain it.
There's even a section for options and ideas that includes different ways and locations where certain products can be used.
In the Flooring Features section, you'll learn more about flooring thicknesses, textures, materials, sizing, pricing and more!
Free Samples
Requesting free samples will allow you to touch and feel the material before you purchase and see various color options.
Order free samples at Greatmats with the click of the button. The samples will arrive at your door and will show the true color, material, weight and feel you can expect from various interlocking foam flooring. There is no reason to commit to something you are unsure about, and taking advantage of free samples can help clarify any uncertainties.
Navigate Your Way through Buying Interlocking Foam Floor Online OR Over the Phone
Greatmats makes sure that purchasing interlocking foam flooring is an easy online shopping experience. Their intuitive website and search engine makes it simple to navigate all of the product choices and find just what you're looking for. If you need assistance but do not feel like talking over the phone, you can contact a customer service representative via live Chat. If Greatmats Support is offline, you can send a message that will be promptly replied to the next business day.
Sometimes though, it feels best to hear a friendly voice when planning for an interlocking foam floor. For your convenience, Greatmats' support team is also available to speak over the phone. Unlike other companies, it is straightforward to get in touch with a real human at Greatmats. Never do you have to navigate through what feels like a hundred different recordings to speak to a representative. The support team is readily available during normal business hours and happy to talk you through any questions or concerns you may have regarding purchasing foam flooring. If you prefer, you can even do all of your ordering over the phone.
No matter how you decide on purchasing an interlocking foam floor, Greatmats prioritizes your wants and needs to make the process as enjoyable as can be.
For more on this topic please review our Interlocking Foam Floor Mats product page.
How do you lay foam floor tiles?
Laying foam floor tiles is easy. You'll need a flat, firm surface, like a concrete or wood floor. Then, the process is as simple as starting in a corner, laying tiles down, connecting the seams, and moving onto the next tiles. There's no need for adhesive and a single person can handle a whole floor installation.
What is the best thickness for an exercise mat?
The ideal thickness for an exercise mat will depend on the types of exercises you'll be using it for. Most foam mats range from ½ inch to 1 ½ inches thick. The ½ inch mats are often suitable for floor exercises, yoga, and other low-impact activities. If you're looking for a flooring that offers more shock absorption and protection, to your subfloor, you'll want to go with a thicker mat, like our home BJJ mats, which measure 1 ½ inches thick.
In addition to thickness, remember that it's important to choose a mat that's built for the job. For instance, some softer foams are ideal for floor exercises, but they won't hold up well under heavy exercise equipment like treadmills and ellipticals. In this situation, you have a few different options. You can invest in a heavier-duty, firmer flooring for use under your exercise machines and purchase a softer foam flooring for your floor exercises. Alternatively, you can floor your entire workout room in the heavier-duty flooring and then use a yoga mat or lay softer foam flooring over the areas where you'll be doing your floor exercises. It's really a matter of personal preference and the aesthetic that you're seeking.
Are foam mats waterproof?
Some foam mats are waterproof, while others are not, so you'll want to carefully choose the mats you use for areas that are exposed to moisture. Many closed cell foam mats are waterproof or water-resistant, making them highly versatile and easy to clean. The vast majority of interlocking foam tiles are made of closed cell foams. Open cell foam mats tend to not be waterproof. These mats are often wrapped or covered by vinyl or other materials. Carefully review the specifications for any foam product you're considering.
Where can I buy interlocking foam mats?
Greatmats offers a tremendous assortment of interlocking foam mats, and we have products for everything from a kids' playroom to a home exercise space to a martial arts practice area and more. Many of our products are in stock and ready to ship, ensuring you can get started with installation right away.