Is There Interlocking Waterproof Flooring?
By Lisa Hobbie Created: July, 2021 - Modified: December, 2023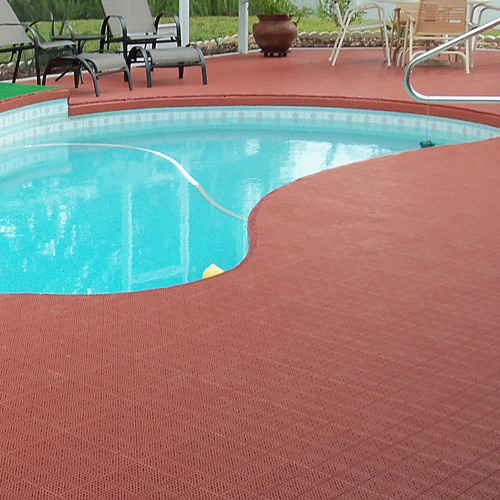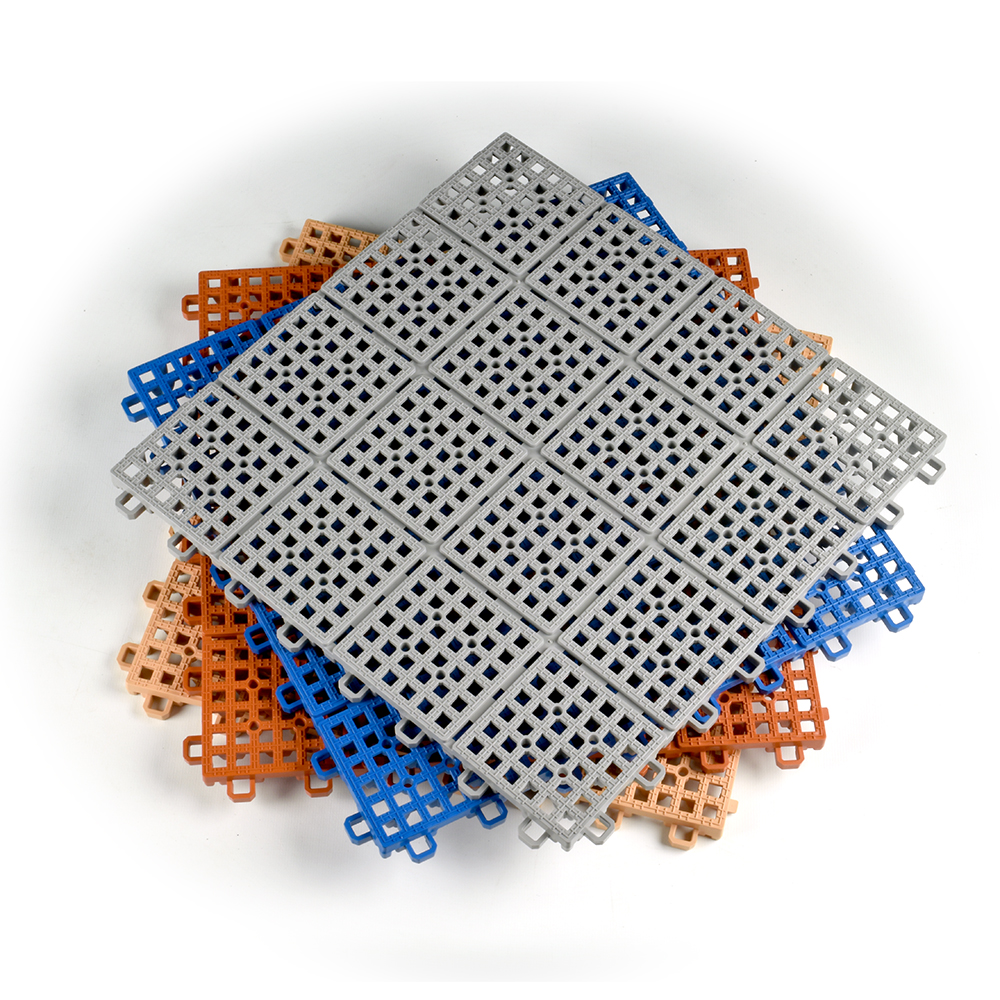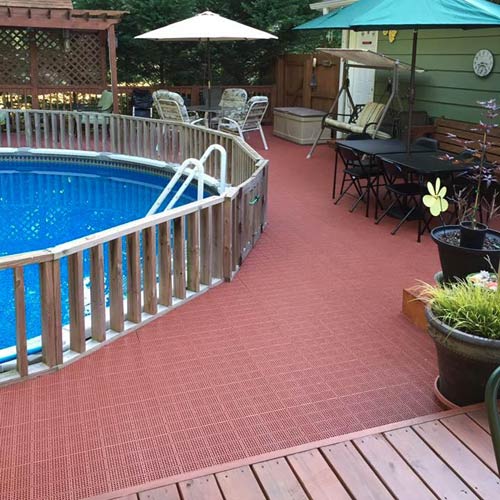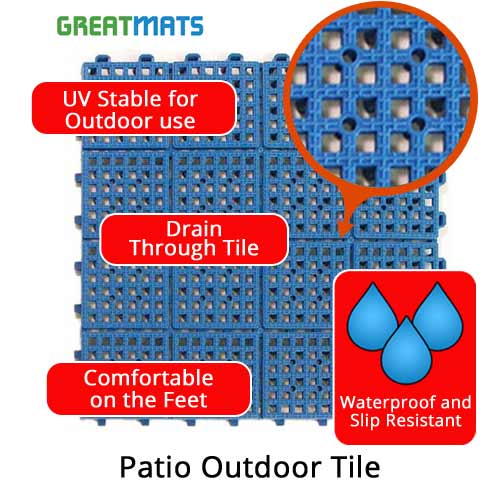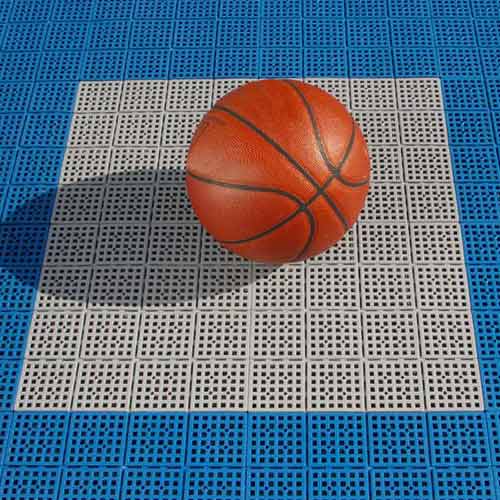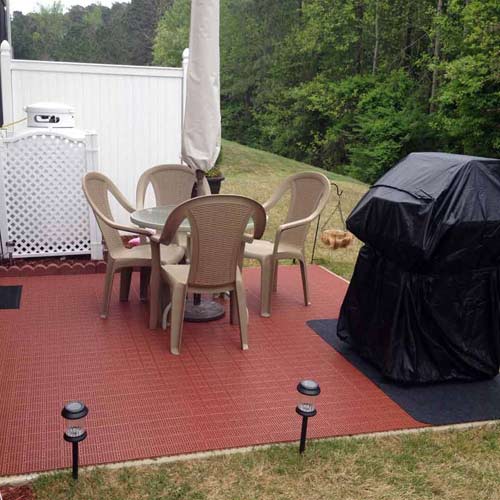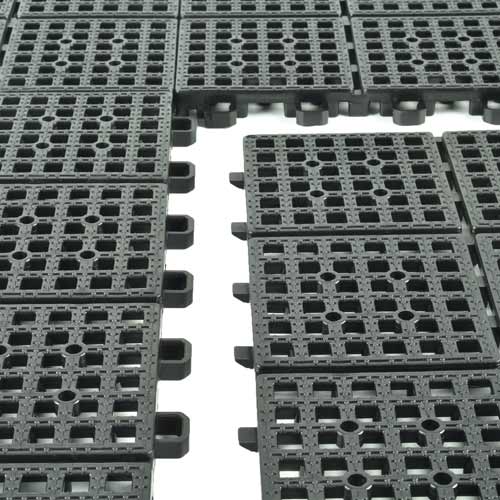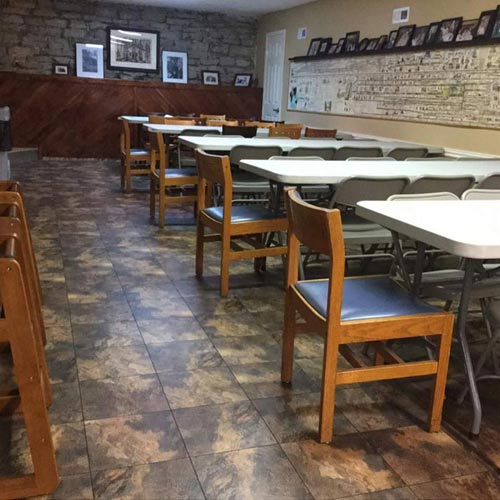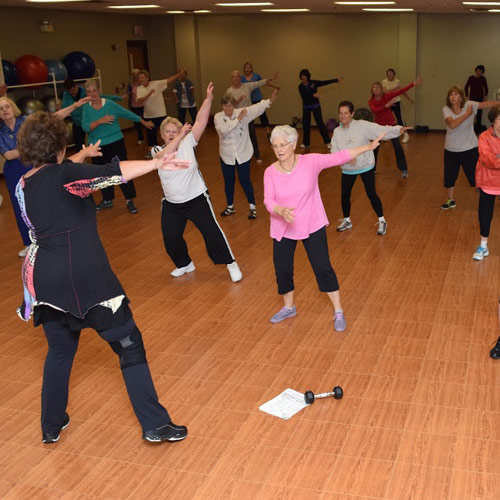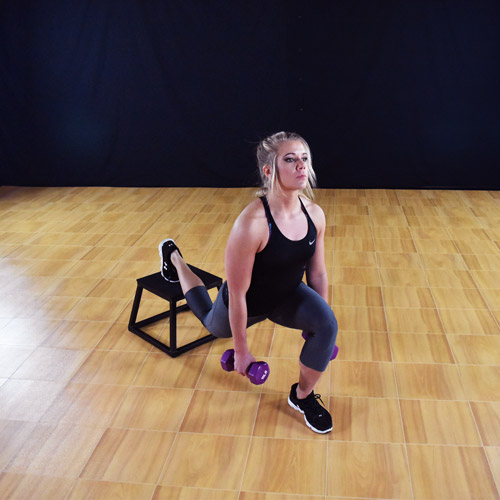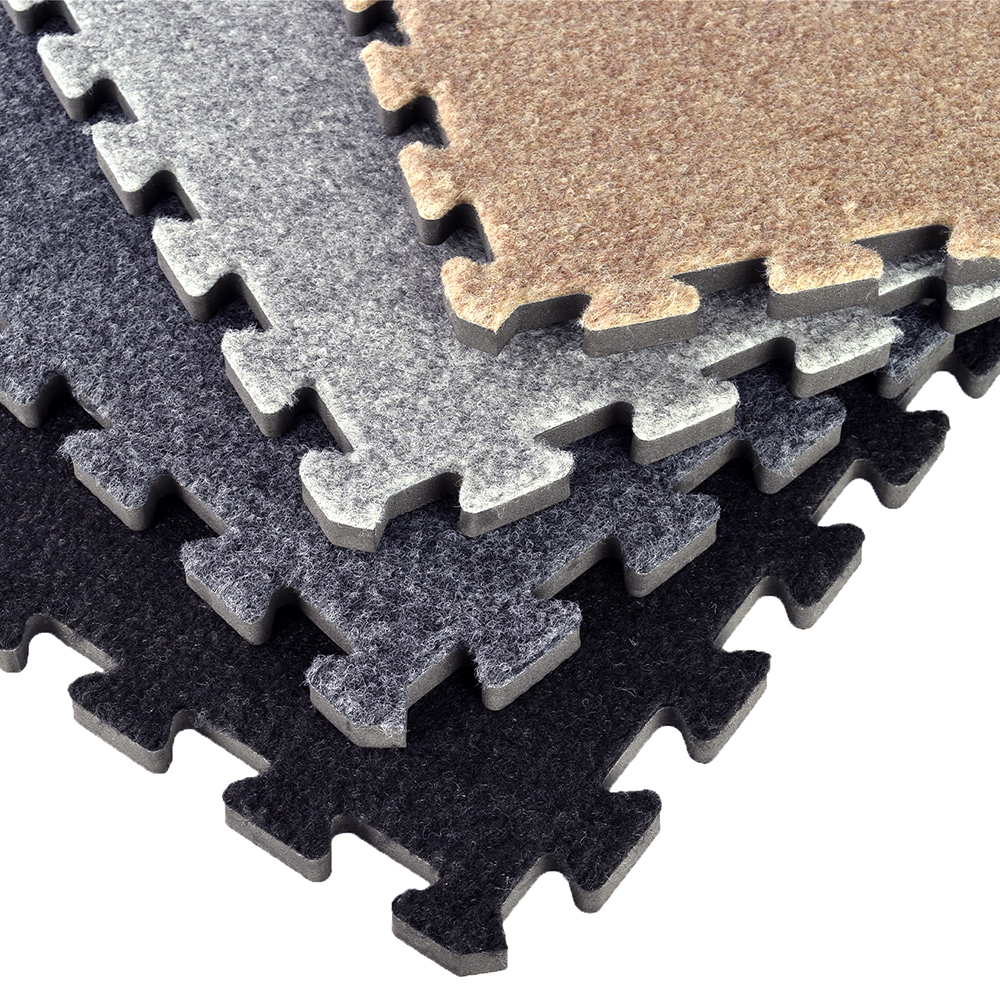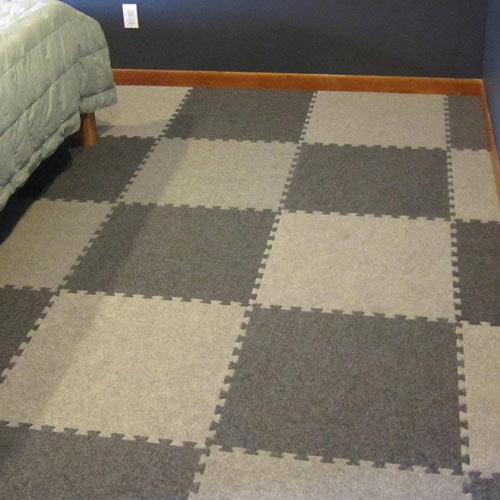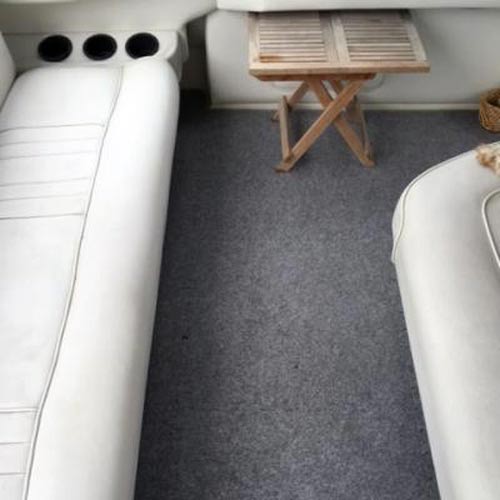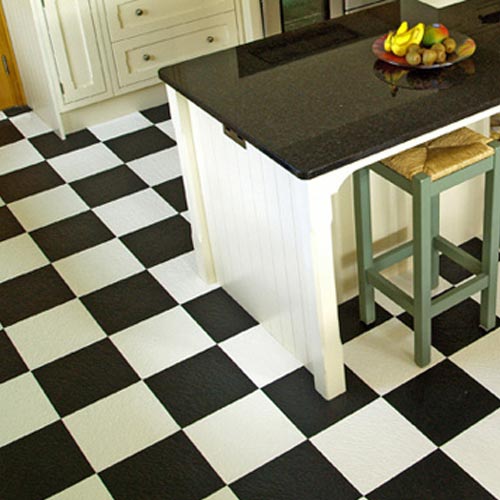 There are many different high quality, interlocking waterproof flooring products at Greatmats that are durable, versatile, and super dependable, from vinyl plank to puzzle mats.
There are interlocking waterproof flooring products for many different types of applications, from gym floors and patios to specialty applications. Of the many options available at Greatmats, the following 8 products are among the most popular options that will not absorb or become damaged from water:
These interlocking waterproof flooring products represent a great variety of options suitable for numerous applications.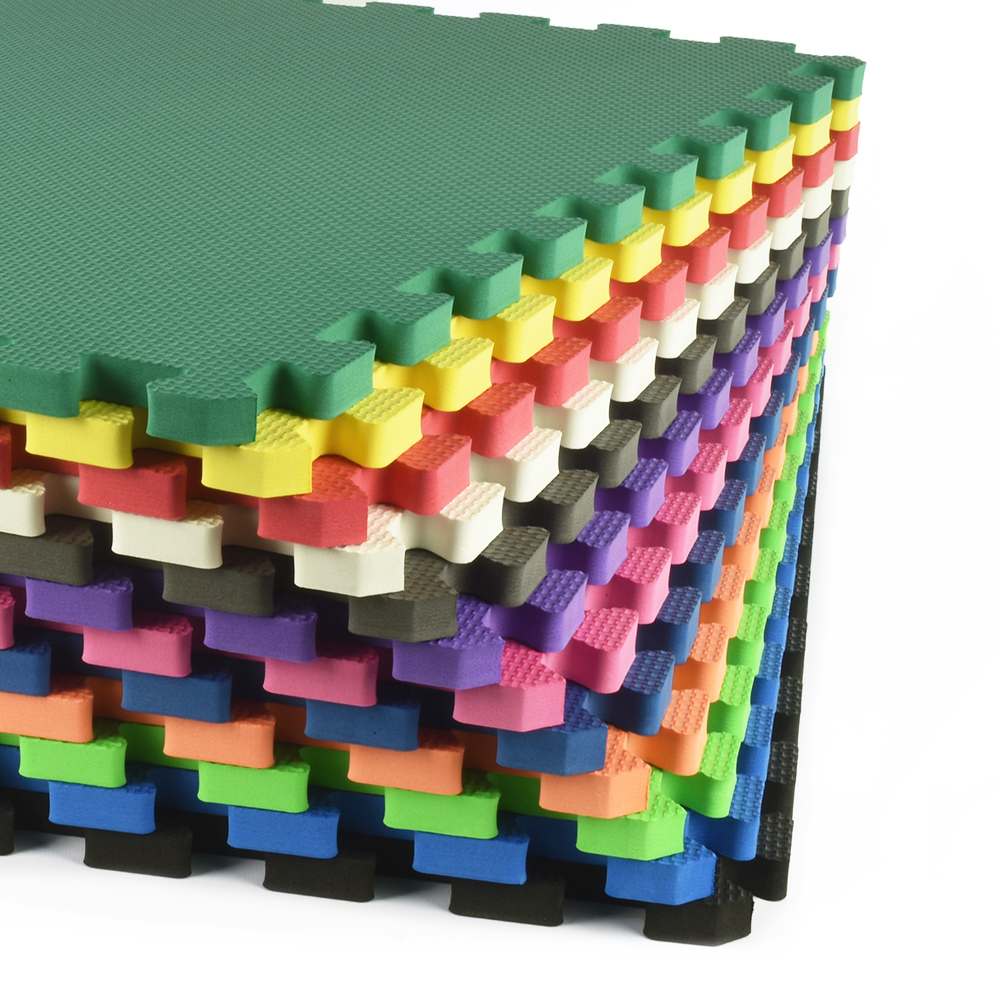 Foam Kids and Gym Mats 5/8 Premium product offers an affordable solution that is vibrant, safe, and cushioned.
Each closed cell EVA foam mat is ⅝ inch thick and interlocks to the next one by placing it like you would a puzzle piece. The flooring offers thermal insulation, noise suppression, shock absorption, and stain resistant qualities.
These mats come in 15 different attractive colors. They feature a thatch surface texture and can easily withstand constant use while resisting scuffing.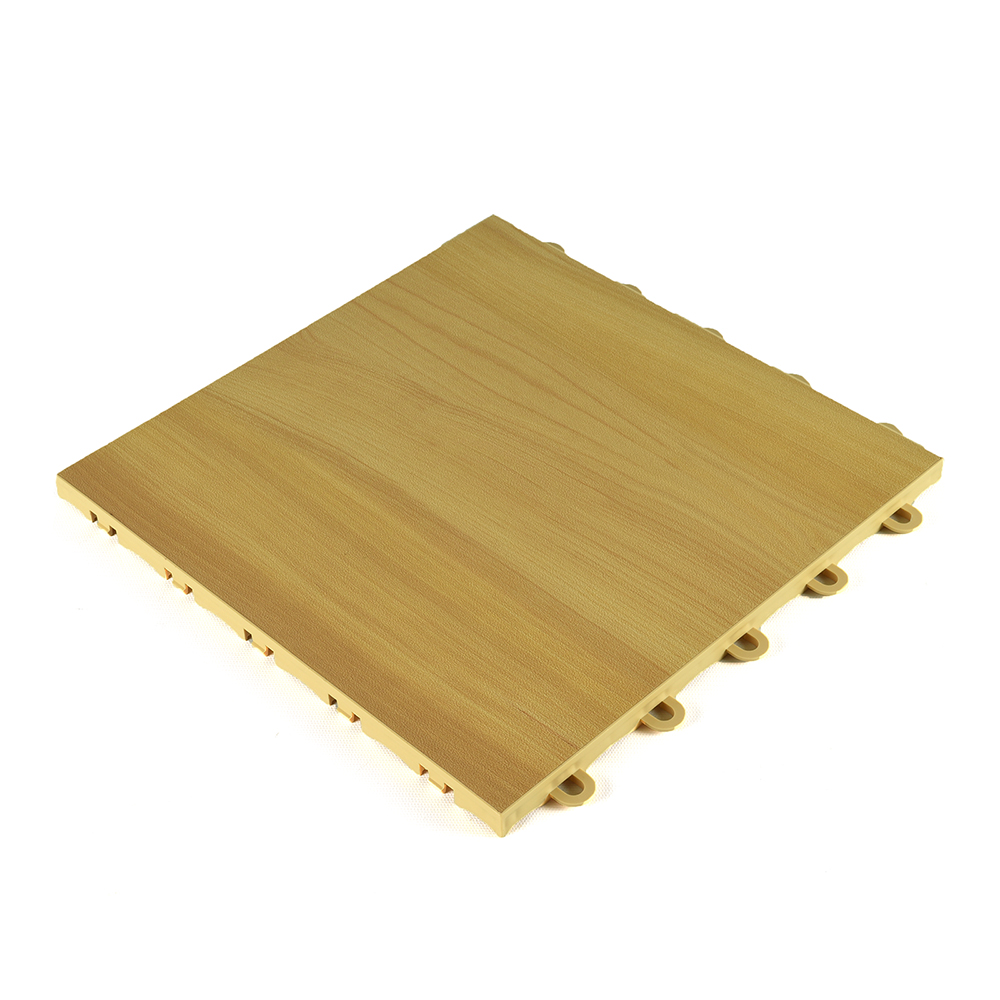 Max Tile Raised Floor Tile is a premium, modular flooring product that has a raised base to allow for airflow and waterflow. Aside from being waterproof, its design offers a thermal buffering air gap under the surface which also prevents the growth of mold, mildew, and bacteria.
This flooring is a fabulous option for virtually any setting - from home to office to commercial building.
The individual tiles interlock by aligning the nubs atop the adjacent loops, and stepping on them to click, snap, and lock them in place. The resulting floor will easily float over most existing subfloors.
This flooring features a commercial grade vinyl surface that keeps the luxury flooring looking fresh and new for years, without ever needing to be refinished like traditional wood floors need. These vinyl tiles are waterproof, slip resistant, and scratch resistant.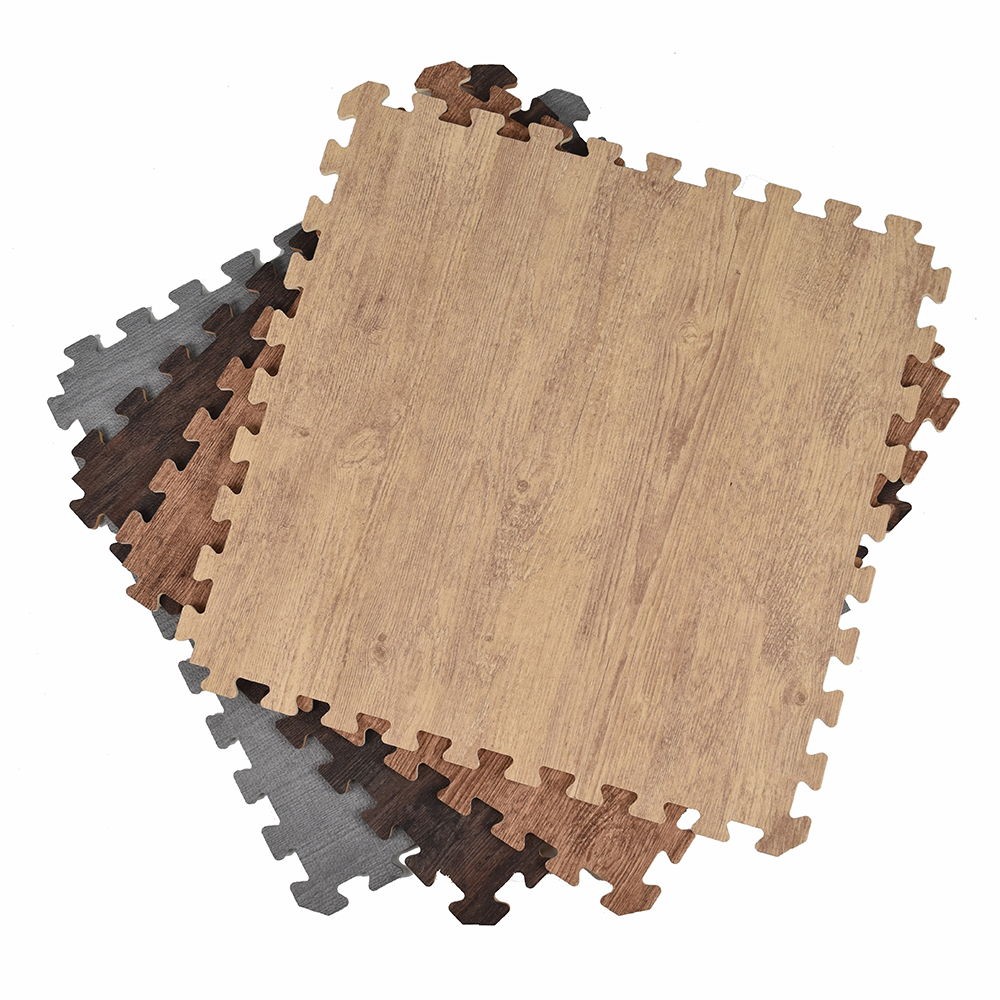 Foam Tiles Wood Grain offer the sophisticated look of wood in the form of a closed cell foam product that is waterproof, durable, and versatile.
These non absorbent puzzle style flooring tiles offer the perfect blend of comfort and aesthetic appeal. They are free of lead and latex, and they come in many wood grain patterns, along with grey and black.
These tiles compliment any style or design preference. They are a breeze to install and can be used in essentially any area in the home, like a basement, family room, playroom, and more.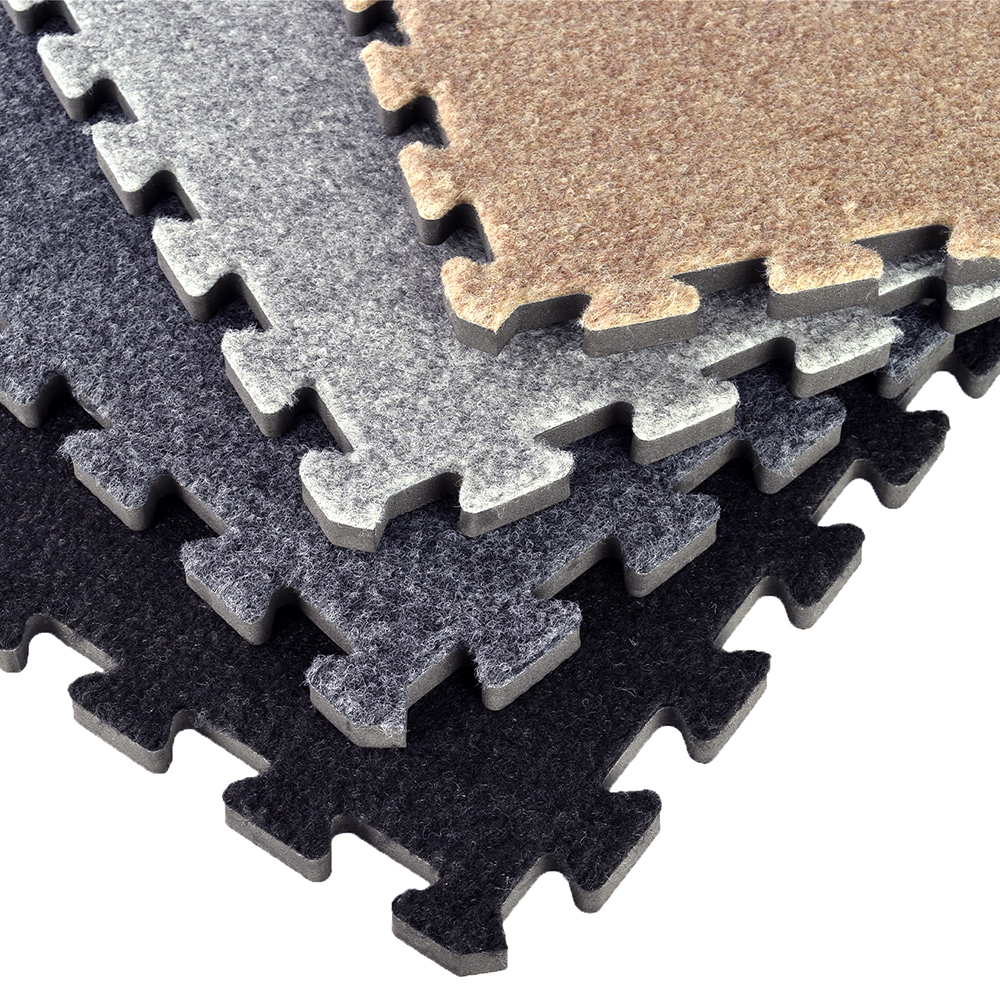 Royal Interlocking Carpet Tile is truly one of the most versatile modular carpet tiles at Greatmats. It is extremely durable and suitable for most indoor and some outdoor applications.
These interlocking carpet tiles are layered with a durable plush carpeting bonded to a soft closed cell foam base, delivering a robust product that will endure lots of foot traffic, furniture, and years of heavy use.
The carpet squares can easily be placed directly on a clean subsurface, and they simply interlock without using special tools, adhesive, or additional padding. This carpet is non absorbent, stain resistant, odor proof, easy to clean, comfortable, anti-fatigue, and insulating.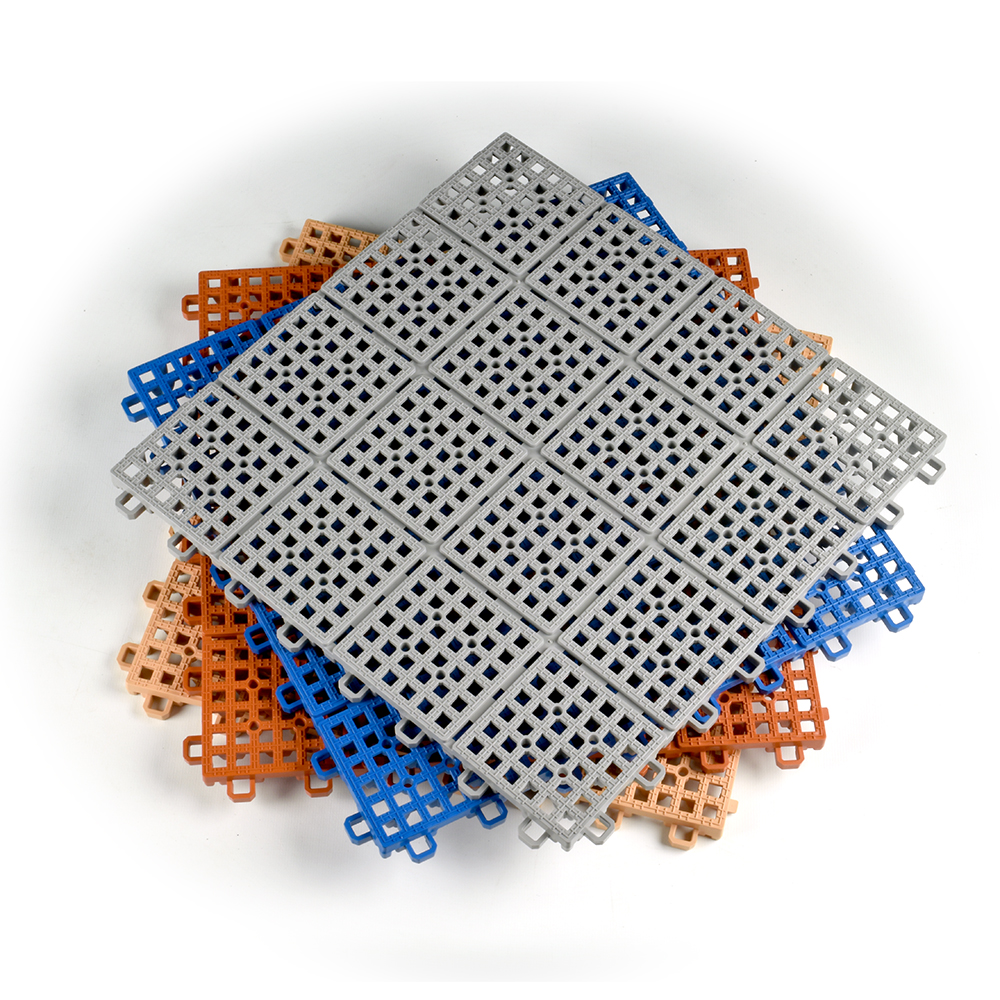 Patio Outdoor Tile is an interlocking waterproof flooring solution that is lightweight and made of PVC. It delivers a floor that is fast-drying with a non-slip surface texture.
These 1 x 1 foot tiles can be installed over concrete, wood, brick, and compacted surfaces using a quick, snap together process. The resulting surface is one that provides comfort and safety - even in wet areas. The tiles are designed to drain easily, which helps prevent the growth of mildew and mold.
This tile is UV treated, and it works great for pool surrounds, deck top floors, and many other outdoor areas. It's easy to clean and maintain, and it's available in gray, terra cotta, and blue.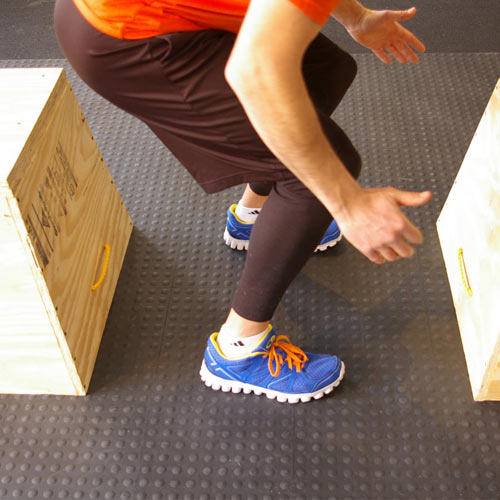 StayLock Tile Bump Top Black is a waterproof, interlocking product that is perfect for group fitness studios and gyms. It offers a rubber-like surface that feels like foam, but it's actually made of a flexible PVC plastic.
This fitness flooring delivers superior support with a surface texture that offers ergonomic benefits and anti-fatigue properties.
This product has a raised base and lightweight design that prevents moisture from getting trapped beneath it.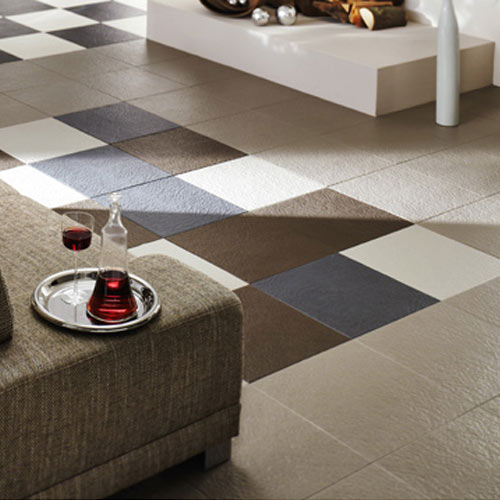 Slate Floor Tile is an attractive slate alternative that is waterproof and easy to install. It too is made of durable PVC, and it's hygienic and antibacterial.
This flooring is highly stain resistant, slip resistant, and able to withstand even the heaviest of loads. The puzzle style interlocks that connect the tiles are hidden under the slate surface for a clean, professional look. It is low-maintenance and easy to clean and is available in many different colors.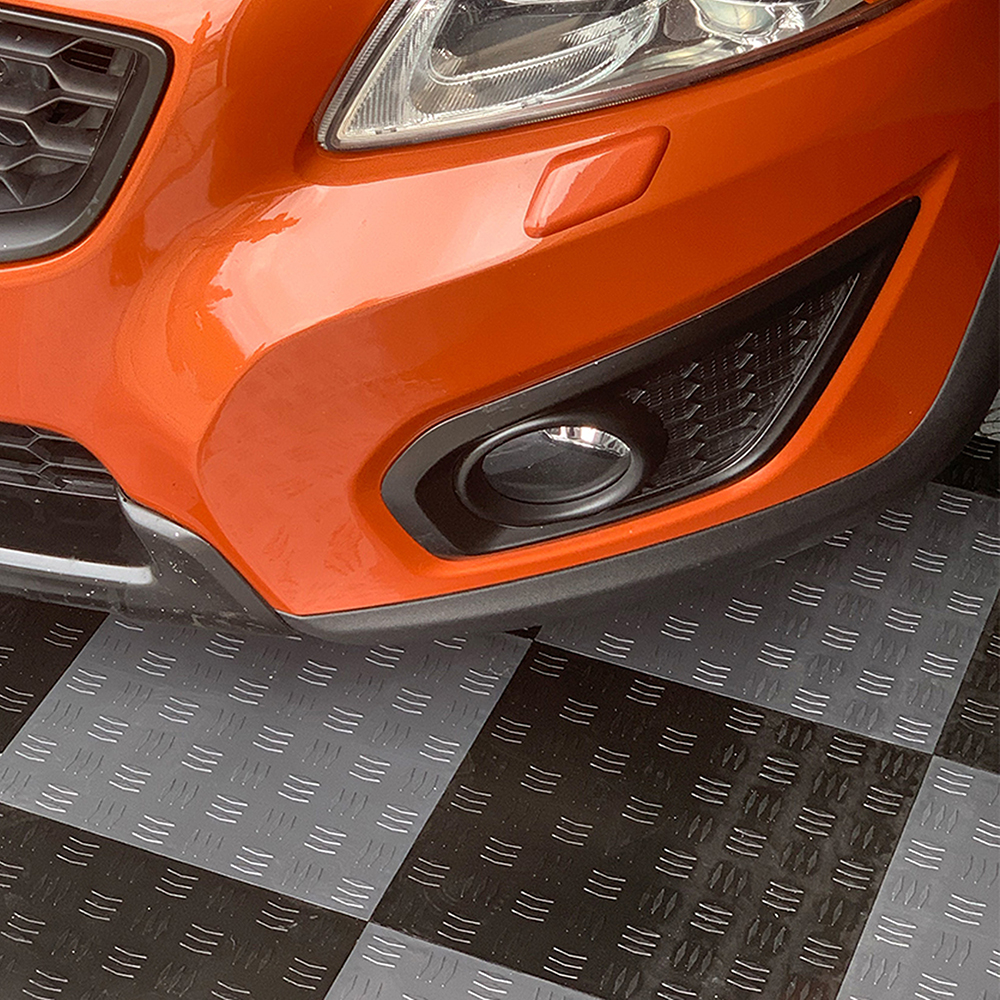 Garage Floor Tile Diamond is one of the best snap together garage floor tiles on the market, and it just so happens to be waterproof and interlocking.
This floor is strong enough to hold loads of 10,000 pounds, so it's a great one to park a truck, car, boat, or motorcycle on. You can also store tools and equipment on it without causing it to sink like other tiles will.
These tiles have a slip resistant, diamond tread surface texture that offers a safe grip when walking on the flooring. It offers a professional look in a product that is extremely durable and dependable.
Greatmats - For The Best Interlocking Waterproof Flooring
The products highlighted are among the best and most popular waterproof flooring options that are easy to install with an interlocking design. If you have any questions about them, reach out to the friendly and helpful staff at Greatmats. They can help you decide which product is the right one for you, and regardless of the solution you choose, you can be confident in the fact that you're getting the best.