How Thick Is Snap Together Flooring?
By Kyle Schurman Created: March, 2021 - Modified: March, 2021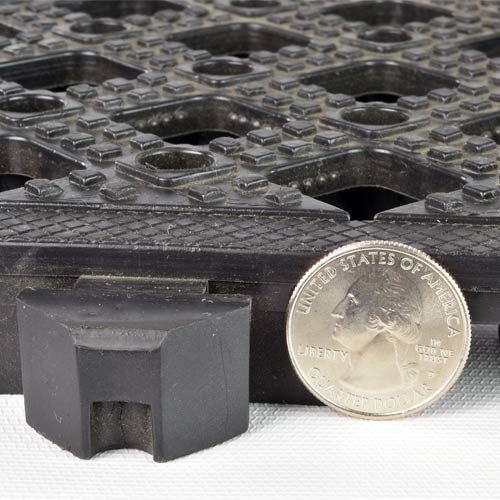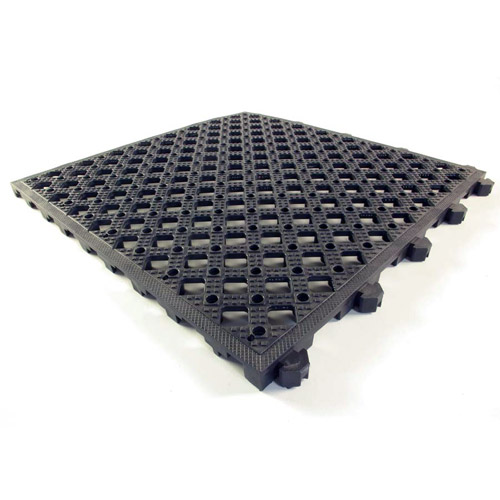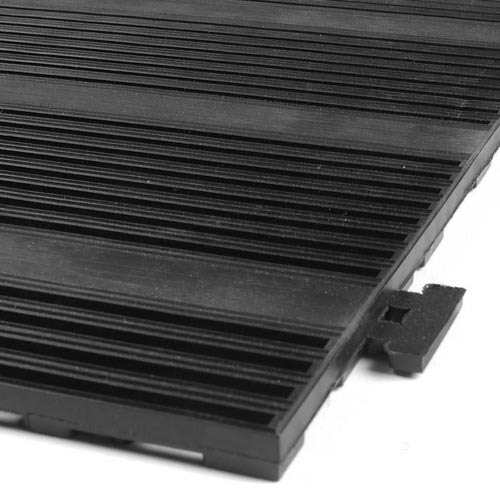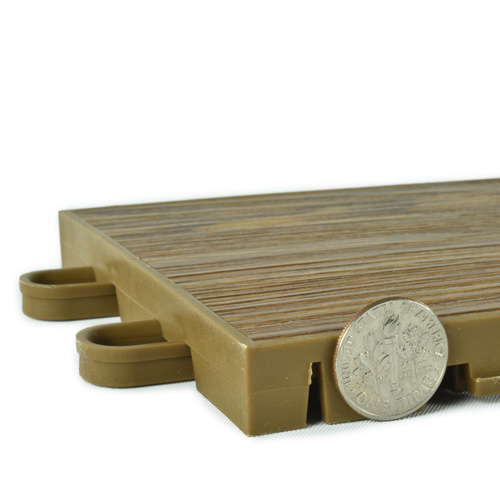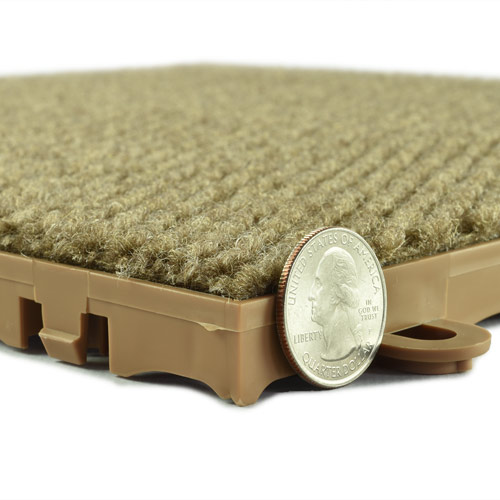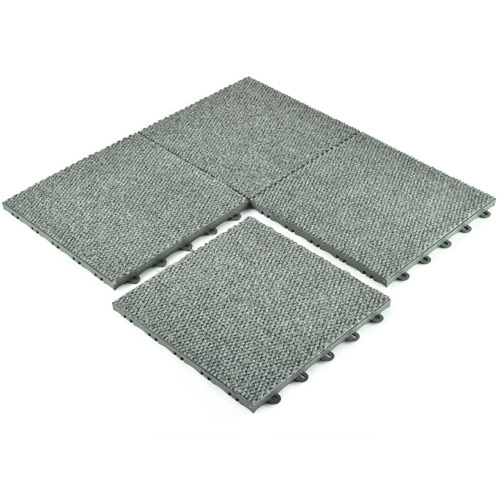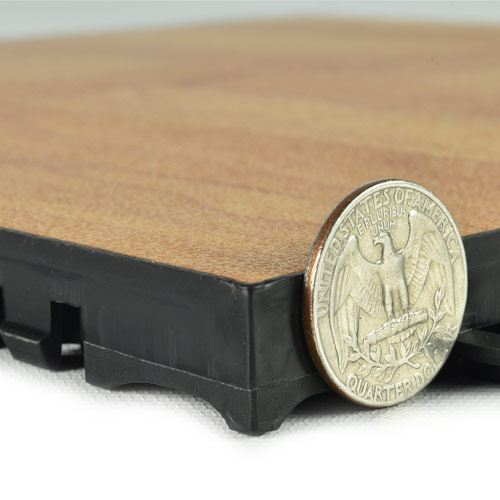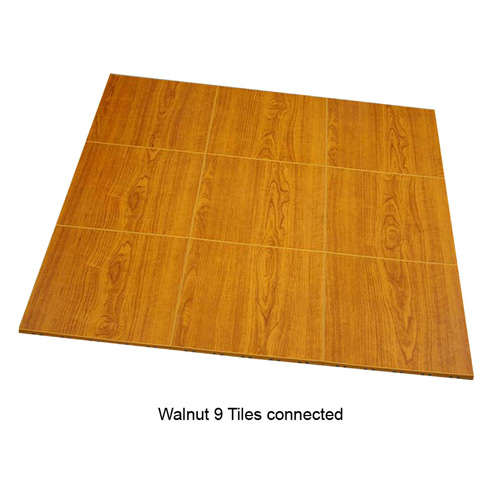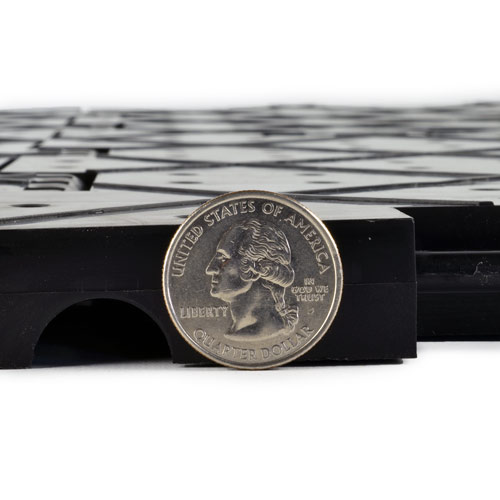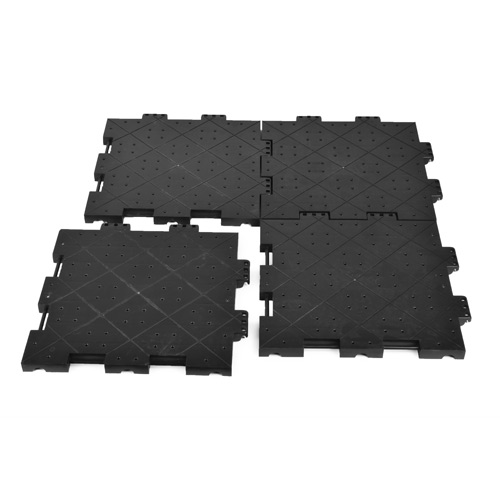 Snap together flooring offers such a convenient installation option, while delivering a professional look upon completion, that it's well worth considering for multiple use cases. But it has to be the right thickness to match the needs of the project. Many snap together tiles will range in thickness between 3/8 and 3/4 inches, but they can measure anywhere from 1/4 inches to 1 inch or more in thickness.
Snap tiling uses hidden interlocking systems, meaning the pieces that create the connection are not visible once the installer finishes. These tile designs have tabs on two sides of the tile and loops or slots on the other two sides of the tile. Just line up the loops and tabs on adjacent tiles and pop them together with a hand or foot. Installers do not need adhesive to create a tight installation.
Snap together flooring tiles offer a wide range of styles, colors, and materials, which contributes to the popularity of these tiles. Installers can pick a design that matches the projected use case, while also delivering the desired level of thickness. Materials for these types of tiles can include faux hardwood, faux slate, carpet top, and laminate, all over a plastic base.
How Do You Pick the Right Thickness in Snap Together Flooring?
An average thickness of snap together flooring will measure about 1/2 or 5/8 inches. Choose a thicker tile than average when seeking a greater level of durability than thinner tiles, which is important in high traffic areas.
For those who want to install a floating floor with a raised base to allow air to move underneath the tiles to help moisture to evaporate, a thicker than average tile is the more common choice. Tiles with perforations that allow standing water to drain away, such as in a kitchen or garage, often will be thicker than average too.
Thinner than average tiles are advantageous when the installer is seeking a low profile that will reduce the possibility of someone tripping over the lip of the flooring.
Thinner tiles weigh less than thicker tiles, which is helpful when someone is performing the installation all alone. A thin type of tile often will cost less than the thicker models for those installers working with a tight budget.
What Are Some High Quality Thin Snap Tiles?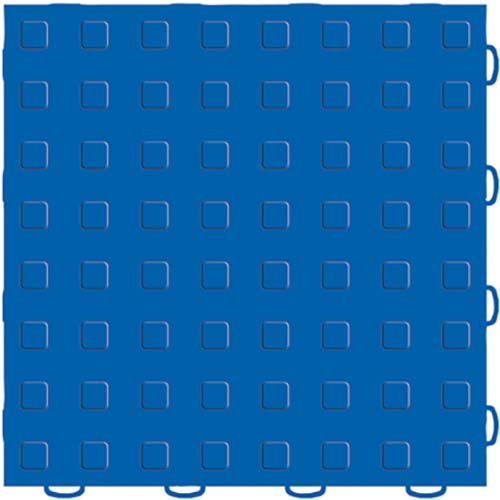 For those who need snap together flooring that combines impressive durability with an extremely thin design, the TechFloor Solid Tile With Raised Squares is an outstanding choice.
This textured flooring consists of durable PVC plastic, giving this product a limited lifetime warranty and the ability to handle high traffic areas. Yet it only measures 1/4 inches in thickness, creating almost no lip for a tripping hazard.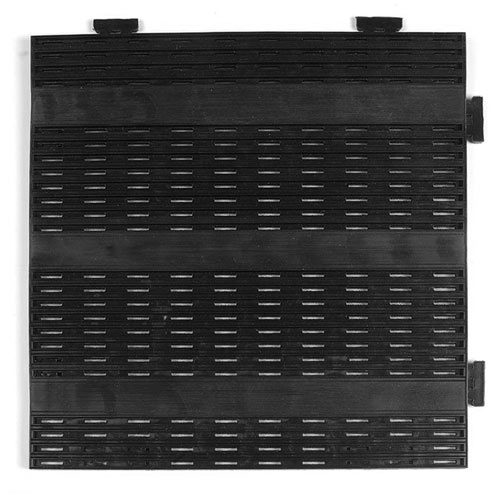 Another thin PVC plastic snap together flooring tile that's made for high traffic entryways is theScraper Entrance Tile. These interlocking tiles, which measure only 3/8 inches in thickness, have alternating solid sections and perforated sections, making it easier for those walking across the surface to scrape soils from shoes when entering a building.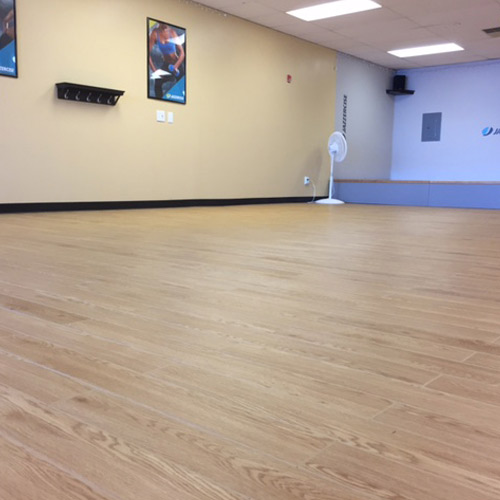 For a luxury vinyl tile that's made for athletic studios or basements where the installer wants a stylish faux wood floor design, the PlankFlex Floor Tiles provide outstanding quality. These tiles have a rectangular shape that resembles plank flooring, mimicking a real wood plank floor. At 1/2 inches in thickness, these tiles will have a minimal lip on them, reducing the possibility of tripping.
What Are Some Durable Thick Snap Together Flooring Tiles?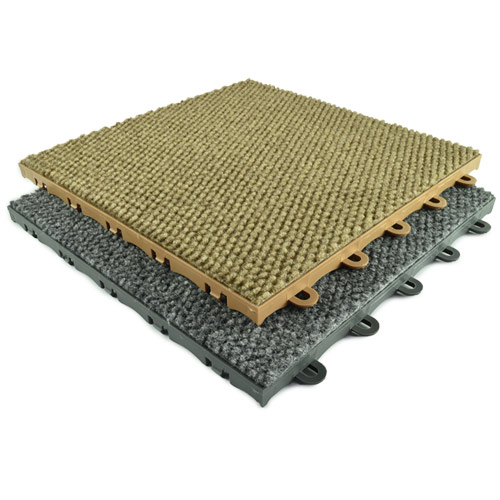 To add warmth to a space with an easy-to-install modular tile, consider the Carpet Tiles Modular Squares product. These tiles have a carpet surface with an interlocking plastic base. Each 1-by-1-foot tile measures only 9/16 inch in thickness and weighs only 0.85 pounds, which simplifies the installation process.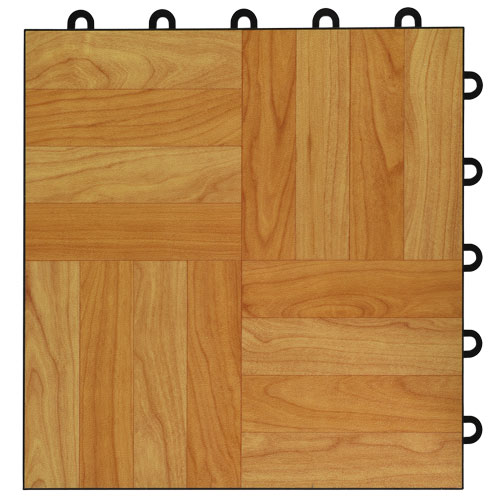 For those who prefer a faux wood layer over the top of a plastic interlocking base, the Max Tile Raised Floor Tile offers six different styles that resemble various types of wood and wood stain colors. Each tile measures 5/8 inches in thickness, while weighing 2.15 pounds, so one person can carry multiple tiles during installation.
Are Thick Snap Tiles Available With Perforations?
Thicker snap together tiles often use a design with perforations that extend through the entire thickness of the tile, allowing standing water to drain away and encouraging airflow.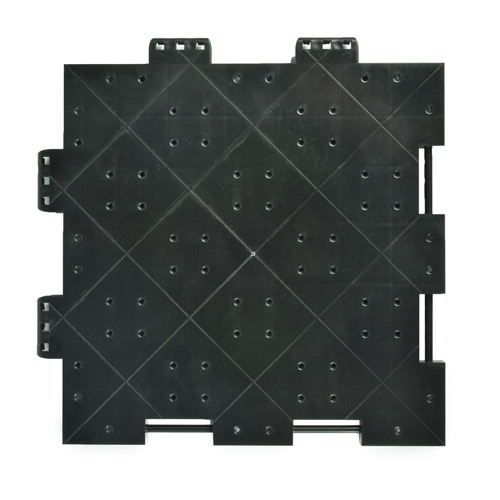 A popular selection with perforations for outdoor installations is the Portable Outdoor Tile product. It is extremely durable, consisting of rigid polypropylene plastic that can go over the top of gravel, grass, dirt, or sand to create a high quality interlocking floor for an outdoor event. Each tile measures 3/4 inches in thickness.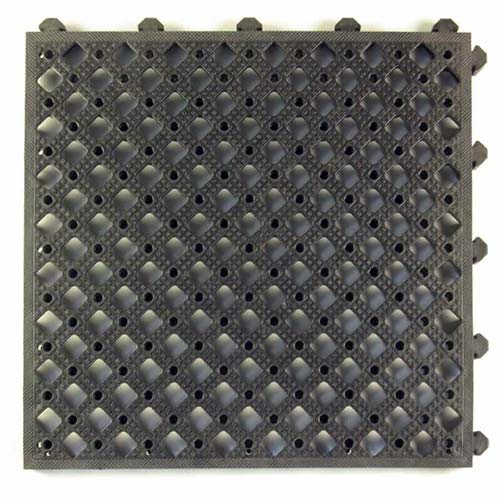 To drain away a maximum amount of water in a short amount of time, the Safety Matta Perforated Tile has large holes for water draining. The top layer of the PVC plastic tile contains a gritty material for traction. Each tile measures 1 inch in thickness.