How Long Will Exterior Tiles Last?
By Kyle Schurman Created: February, 2021 - Modified: August, 2023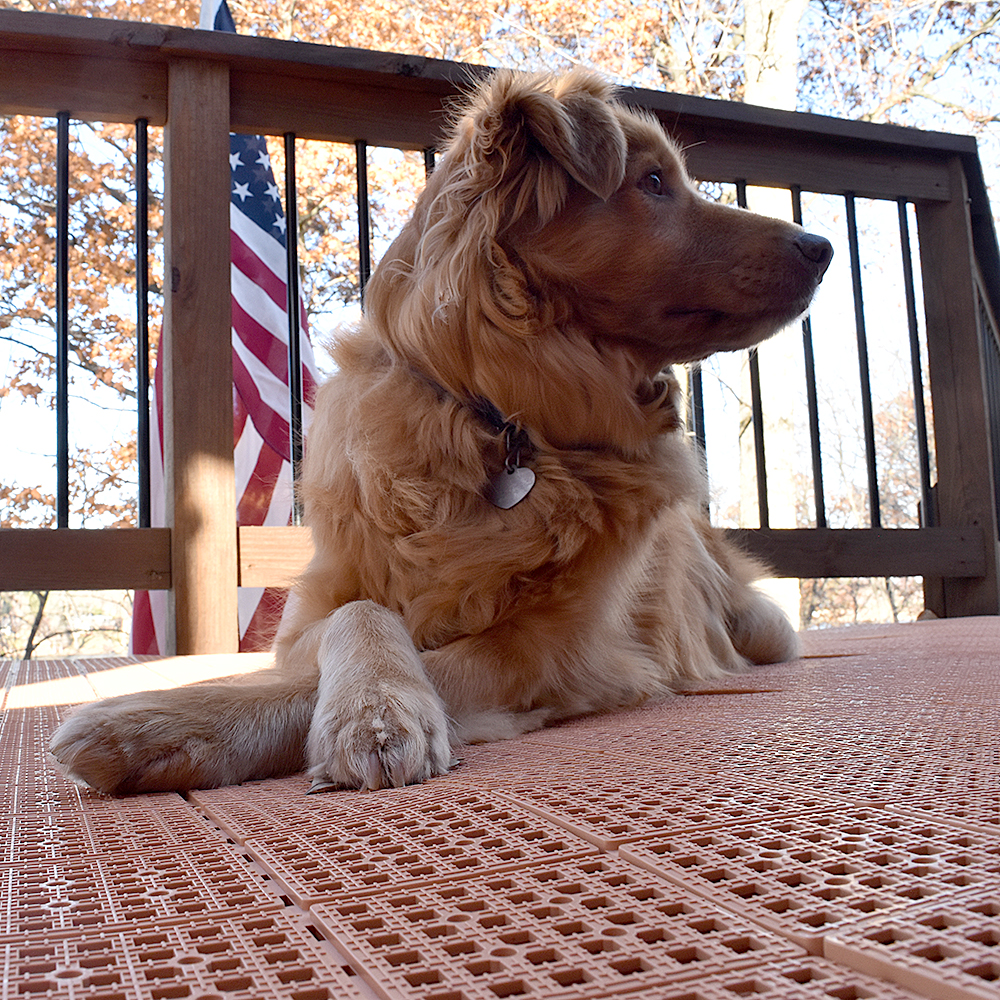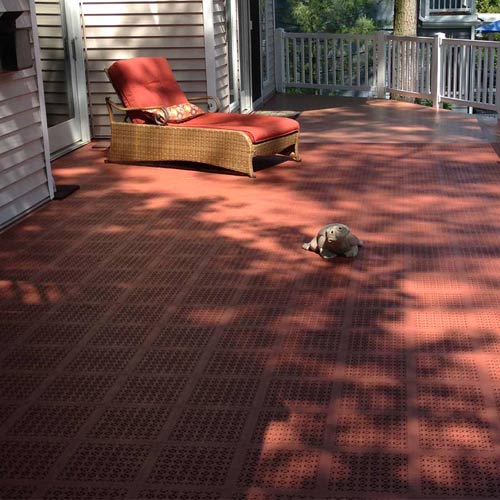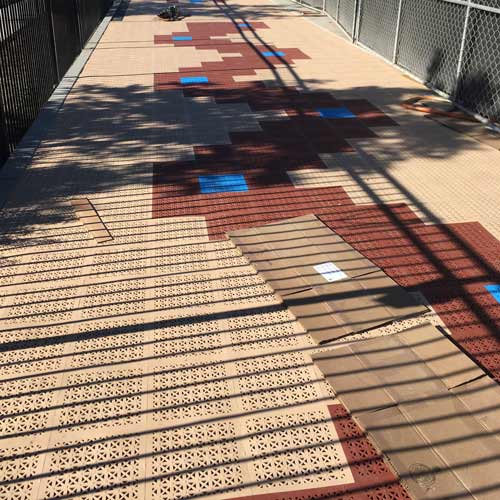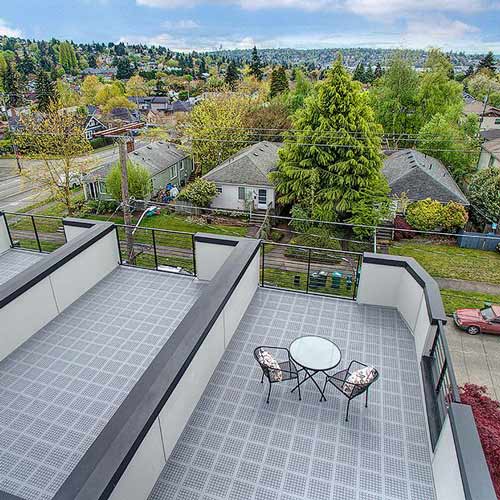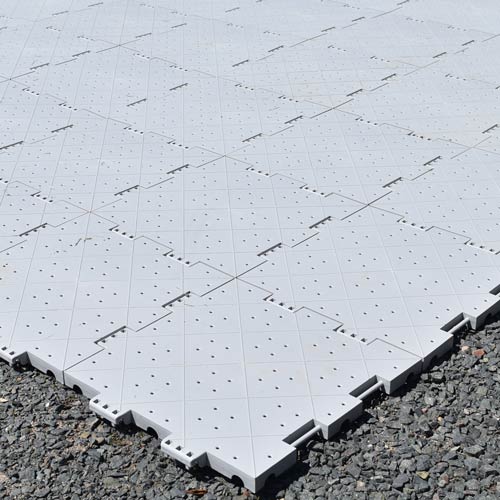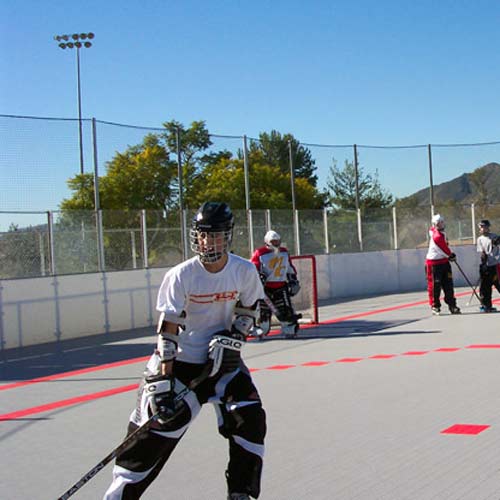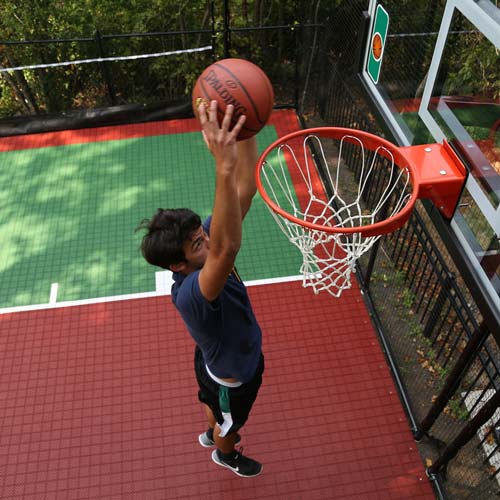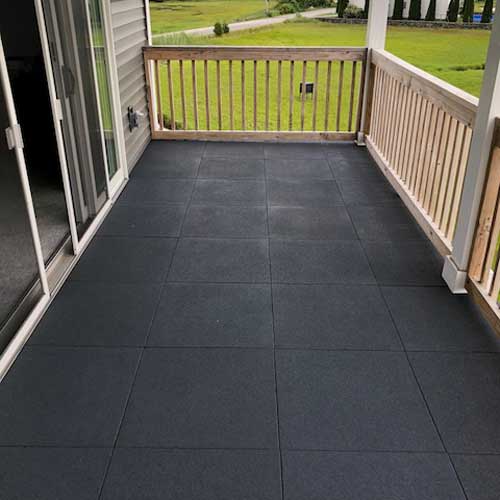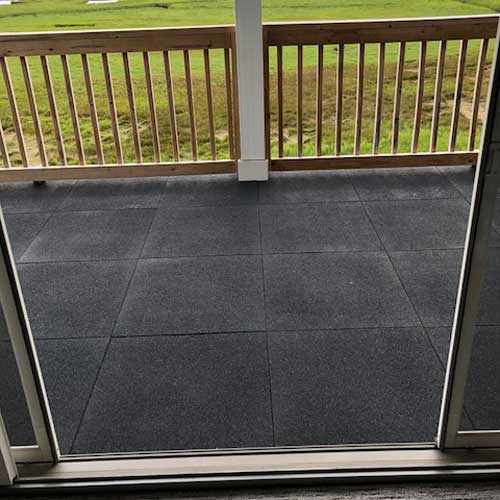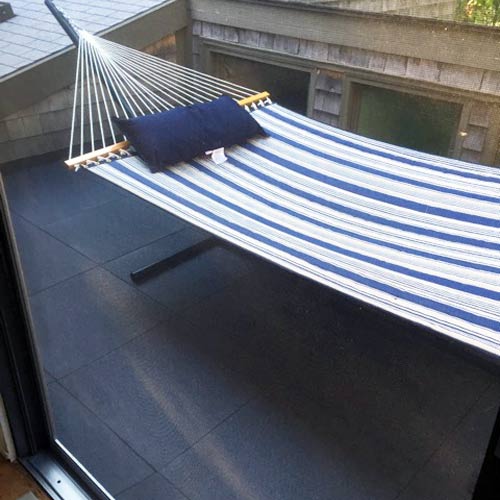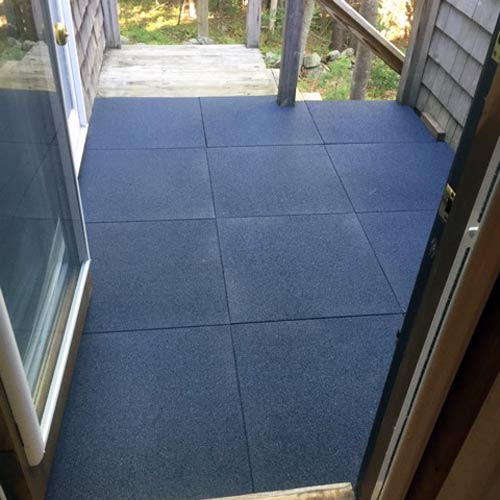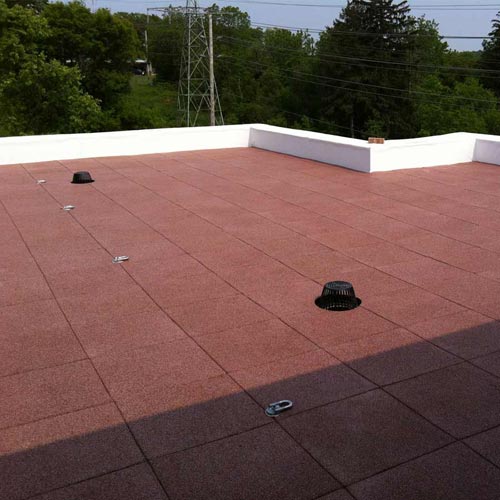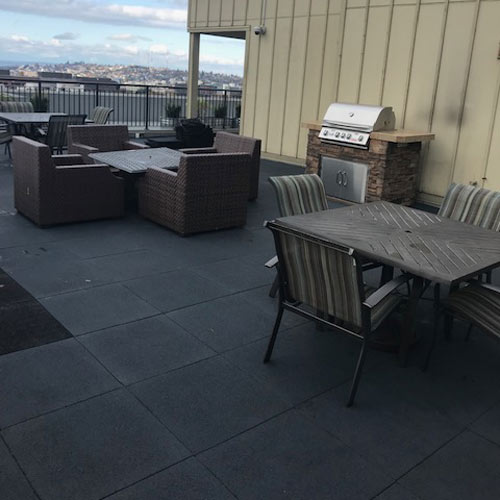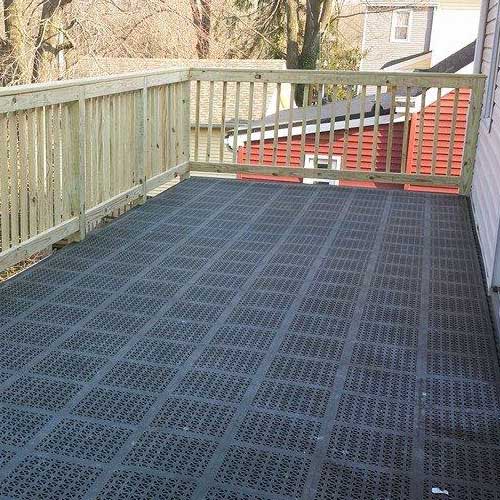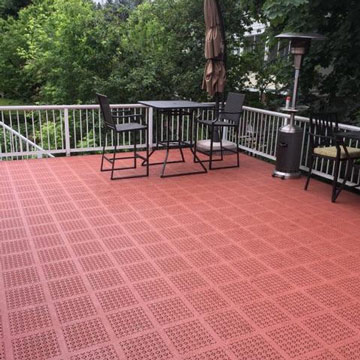 When installing interlocking exterior tiles at the house or at a business, customers want to be certain the materials will last. With the right design and manufacturing quality, tiles made for outdoor installations will last several years without fading or showing wear. Some tiles even carry a limited lifetime warranty, all for a reasonable price per square foot of coverage.
Among reasonably-priced outdoor floor options, as a general rule, rubber exterior tiles will have the longest lasting design. Plastic tiles also have a durable configuration, but they can't quite match the longevity of rubber. The average lifespan of these various cost effective materials include:
PVC plastic: Warranties of 5 to 10 years

Polypropylene plastic: Warranties of 5 to 10 years

Rubber: Warranties of 10 years to lifetime
What Are Some of the Longest Lasting Exterior Tiles Made From PVC Plastic?
PVC
plastic tiles
work well as exterior tiles, as they rarely require adhesive, which simplifies the layout. The interlocking design on these tiles holds tight, even when placing them under the stress of people walking on them or when placing furniture on top of them.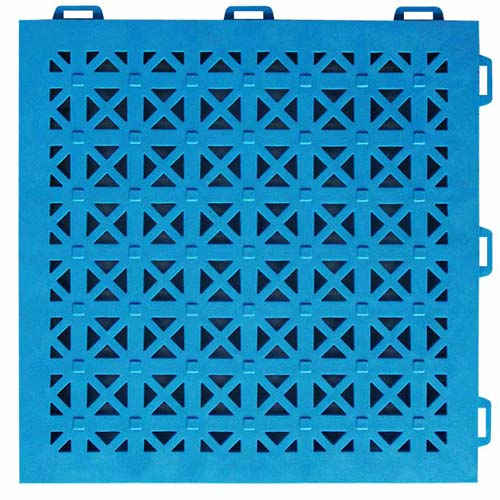 The StayLock Perforated Tile is one of the most popular options for installing tiling outdoors. Even with a slight flex to them, these 9/16 inch thick tiles have a far more durable design than you may expect. The flexible PVC delivers a fall height rating of 20 inches, but the flex does not affect the durability of the material.
These tiles have perforations that extend through the entire thickness of the material, allowing rainwater to drain away, rather than pool on top of the surface and create a slipping hazard.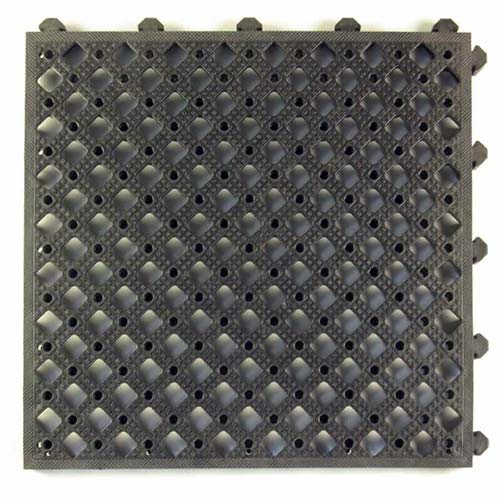 The Safety Matta Perforated Tile also allows rainwater to drain through the tile. At 1 inch in thickness, this is one of the most durable PVC plastic tiles, as it carries a 10-year limited manufacturer warranty.
It will not show wear from common usage or from foot traffic, thanks to the tough non-slip shield tread design on the surface. With such a thick design, installers may want to minimize the lip on the edge of the layout by using optional ramped border pieces, called
Safety Matta Borders
.
Installation goes fast with this model of tile, as each unit covers about 2.77 square feet. The edges interlock tightly without the need for glue.
Do Firm Polypropylene Plastic Tiles Work for an Outdoor Install?
Polypropylene (PP) plastic is another long lasting option for installing exterior tiles. PP is a much firmer type of plastic flooring than PVC, and this hardness makes it a great type of outdoor flooring where durability is a key consideration. PP plastic is fungus and mildew resistant too.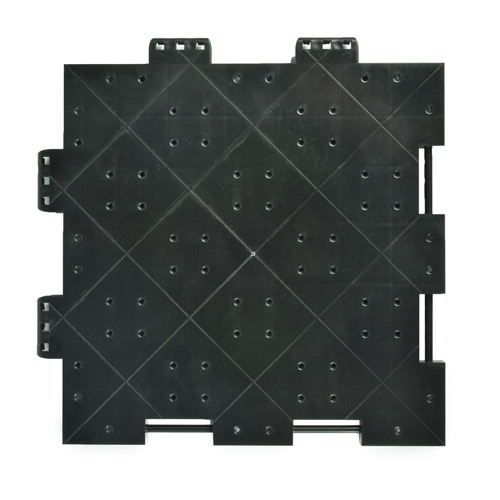 The Portable Outdoor Tile product is especially useful for installations over firm surfaces, such as dirt, grass, gravel, or cement. These hard plastic tiles will hold up to heavy weight loads, and they will stand up to all kinds of weather.
These tiles clip together tightly for a secure install that will last. The surface of the polypropylene plastic tiles has small holes in it that extend through the entire 3/4 inch thickness of the material, allowing standing water to drain away.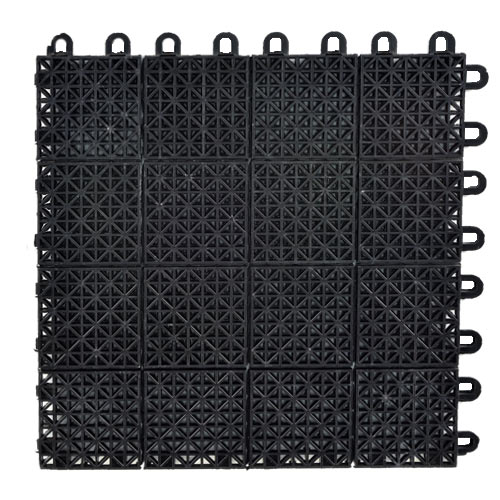 For those who want bright color options in a PP plastic tile, consider the Outdoor Court Tile XT3 model. It has more than a dozen bright color choices, including yellow, light blue, red, and green.
Each piece interlocks tightly together, creating a secure type of exterior flooring that's perfect for all kinds of activities, including tennis and basketball. Each 1/2 inch thick tile has perforations that run all the way through, draining any water before it creates a slipping hazard.
This is one of the toughest polypropylene tiles on the market, providing a 10-year limited manufacturer warranty. These tiles will stand up to regular usage without showing significant wear. Each tile carries a static load rating of 16,000 pounds per square foot.
Are Rubber Exterior Tiles the Longest Lasting Outdoor Flooring Options?
Rubber is an outstanding material to use for exterior tiles. It can withstand temperature and weather extremes without cracking, maintaining the consistency of the flooring over time.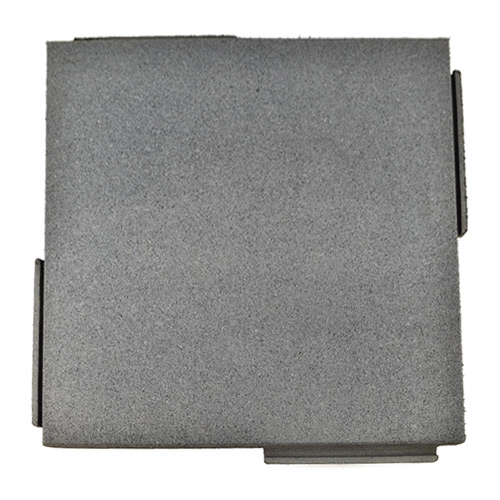 For a rubber tile with a limited lifetime warranty that's made for outdoor use, consider installing the Sterling Roof Top Tile. These tiles measure 2 inches in thickness for an incredibly long lasting design over patios, decks, or rooftop balconies.
Each tile measures 2 by 2 feet, and the tiles connect together with a hidden
interlocking system
that ensures a clean looking install. Multiple colors are available, along with corner and border ramps to reduce the tripping hazard of the lip of the installation.