The Best Interlock Flooring Styles - Connecting Floor Tiles
By Kif Richman Created: April, 2017 - Modified: March, 2023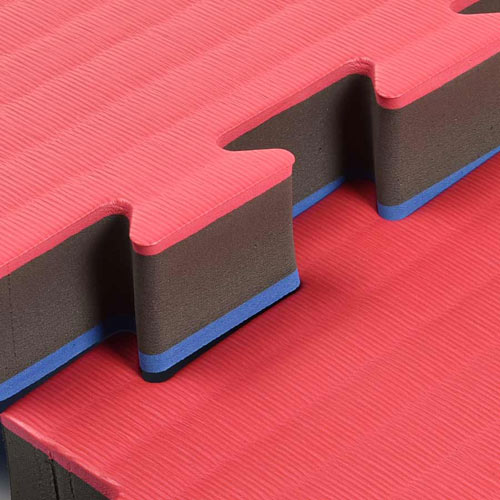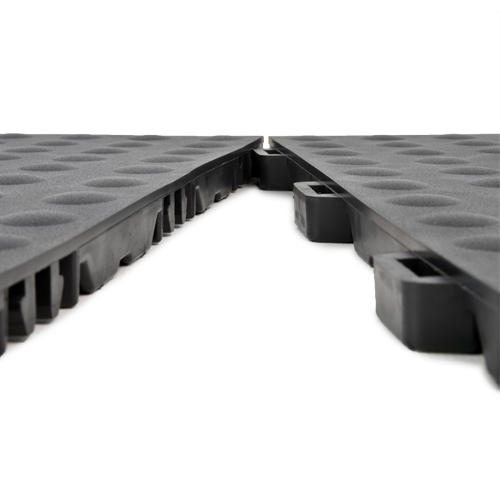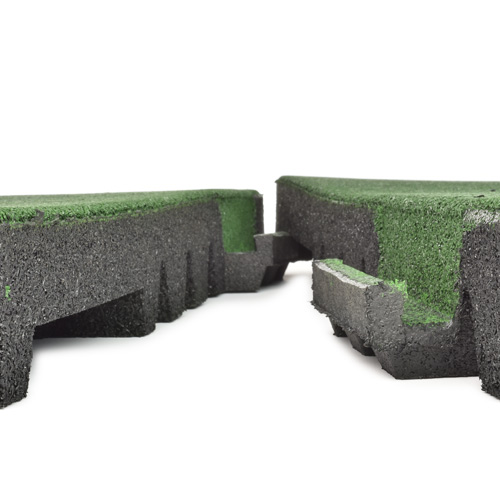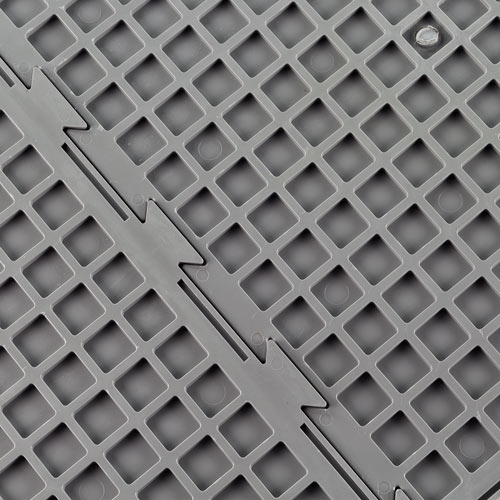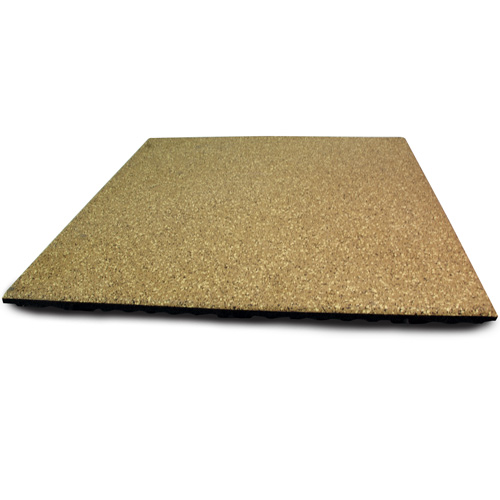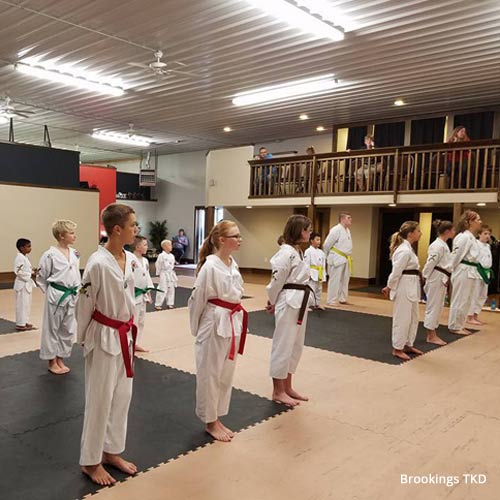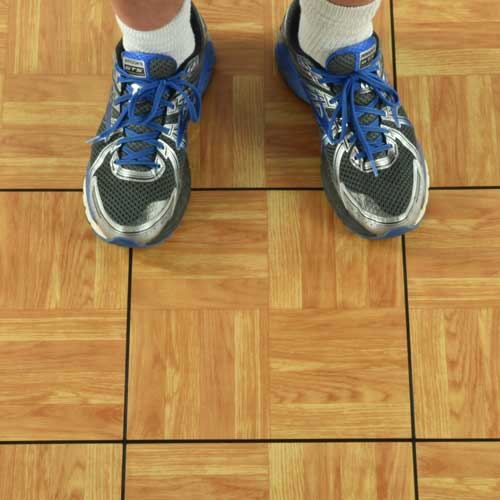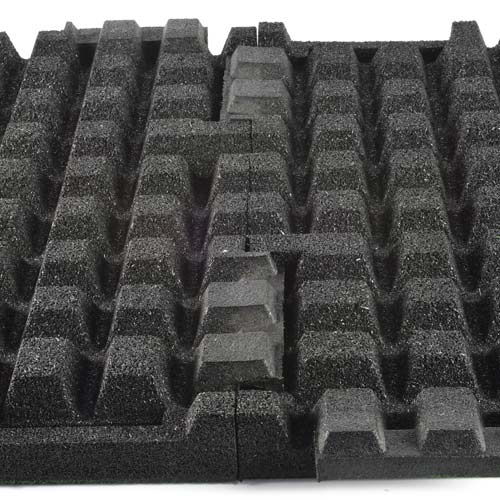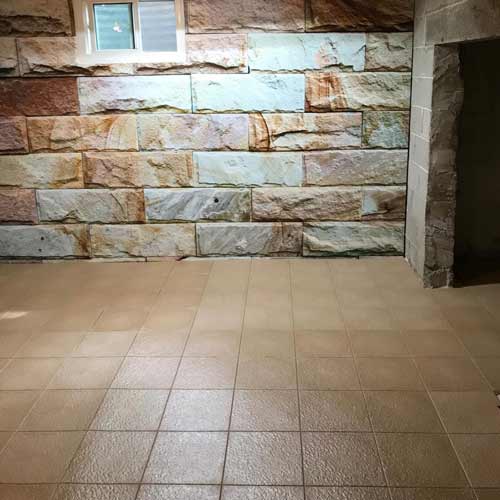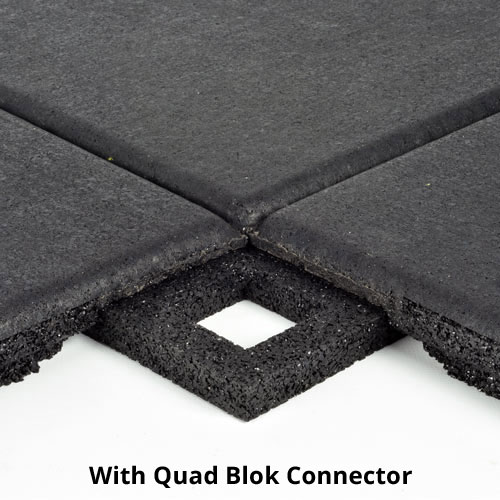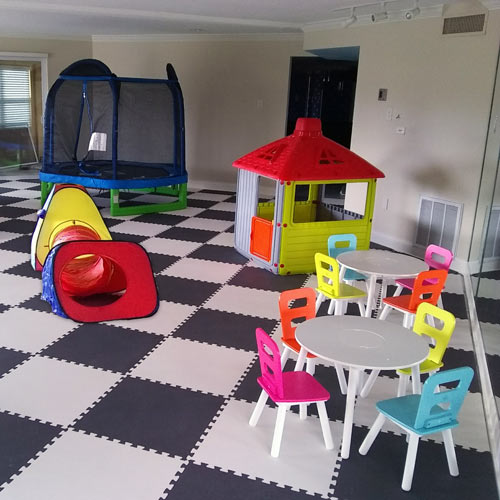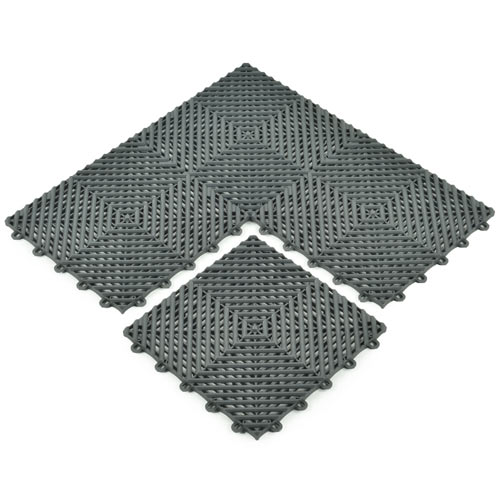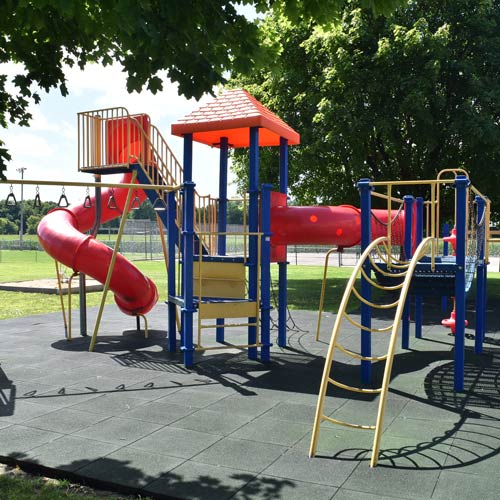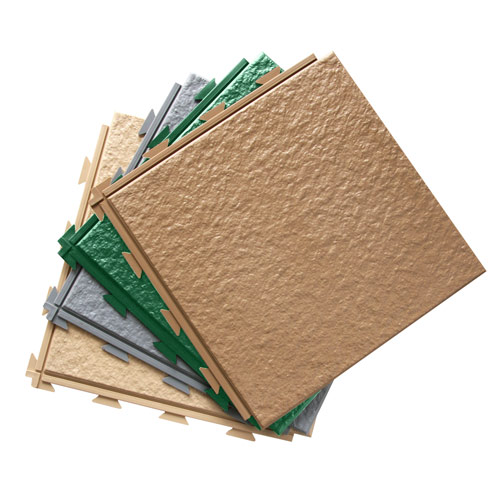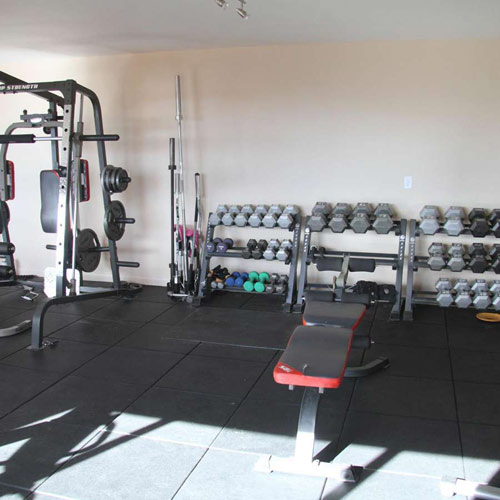 Looking for the right
interlocking floor mats
? Not sure which style of connection will fit the needs of your facility or commercial space?
From industrial warehouses to novice-friendly gyms, there are interlocking floor tiles to suit your specific needs. To help you make the right decision, take a look at the top forms of interlocking rubber floor mats.
By knowing the basic styles of interlocking floor mats, you can choose the right one for your specific needs.
Greatmats sells a wide variety of interlocking floors. Here are the most popular.
Puzzle
Tab 'N Loop
Channel
Hidden
Quad Block
Why You Should Use Interlocking Floors
Before we dive into the best forms of interlocking mats, let's talk about why you should use these types of flooring products. While rolled flooring mats certainly have their advantages and can be used in many different situations, there are a few advantages to interlocking mats that you should be aware of.
First of all, interlocking tiles are much easier to transport and move around. Each individual tile is built at a size that can easily be handled by most able-bodied people, so you won't need a whole crew to pick up and move the tile flooring. They are much lighter and you can carry only a few at a time; with a rolled mat, unfortunately, you have to carry it all at once, and a whole mat can weigh as much as 600 pounds, so transporting it from place to place is not a great option.
Interlocking mats also bring a reduction in waste. If you are wondering how to install interlocking floor tiles as an island of mats, with open space between the edge of the mat and the walls, there will be no need to cut the tiles and throw out edging. No matter what the shape of your room or facility, tiled flooring can be installed to fit nearly any space, including large rooms or hallways, with little to no wasted material.
Ease of installation, however, is the top reason to choose interlocking mats. These mats come together easily, with very little effort or time on your part. Most of the mats can simply be laid down and securely connected with no glue or adhesives of any type. However, if are using the mats in a permanent location, adhesives can be used on some materials for a firm hold while still allowing for convenient installation.
To install interlocking floor mats, all you have to do is firmly push them with your hands or step on the seams to clamp them together. On a rare occasion, a rubber mallet may be advised. Taking them apart is just as easy, assuming, of course, that you have not used glues or adhesives. Simply pull the sections apart and stack them up for installation in a different area.
Because of their convenient installation and teardown, interlocking mats are perfect for traveling competitions such as tae kwon do, MMA, or even wrestling, but they can also provide temporary protection for flooring during events like dances and receptions.
Top 5 Forms of Interlocking Floors
1. Puzzle Interlock Flooring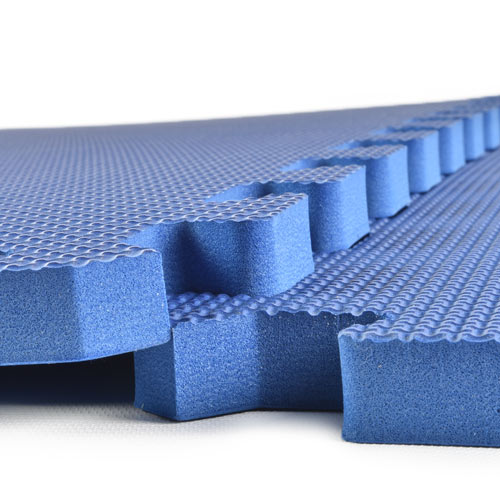 Puzzle interlocking floor mats are perfect for easy installation of a surface that can be used for athletic competitions such as MMA and karate. The puzzle-form edging allows for convenient connections that hold strong no matter what type of pressure and pounding they take, and you can take them apart and install them quickly if you need to move your surface to a new location. If you are installing in a permanent area, cutting the puzzle mats is easy and you'll have a quality product that fits nearly any location. Puzzle mats are most commonly made of foam or rubber. Some plastic floor tiles also use a puzzle style interlock.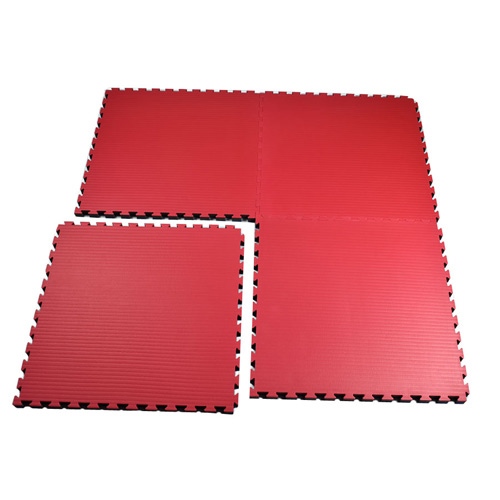 These grappling MMA mats are perfect for practice and competition. At over 1.5 inches thick, they provide plenty of padding for aggressive combat sports, and with an interlocking puzzle edge, they can be used to create soft surfaces that are large, small, or somewhere in between. Each tile has two colors; one on either side, and you can select combinations in red-blue, black-grey, or green-gray. They can also be used for safety on indoor playgrounds, as they have a four-foot fall height rating from the American Society of Testing and Materials.
2. Tab 'N Loop Interlocking Floor Tiles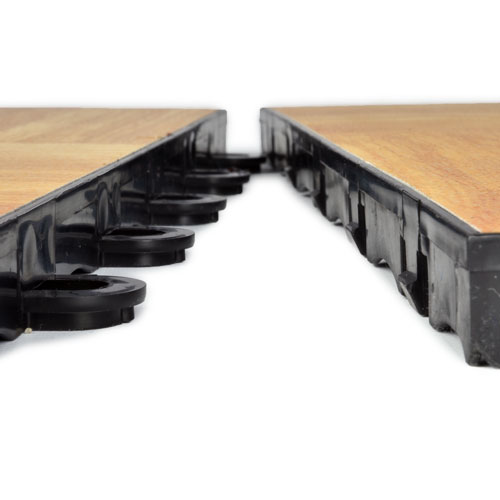 The tab 'n loop system is an innovative way of connecting floor tiles with a firm hold that will provide a stable surface for your flooring needs. With this form of interlocking floor tile, you get an active locking design that has loops sticking out of the edge. The interlocking tabs fit together with the loop, and after a firm press, you have a strong, durable floor that will give you years of reliable support. The installation requires no adhesives, and the tabs can be snugly fit together using only your hands. This style of interlock is most commonly used for modular plastic tiles.
Popular Choice for Tab 'n Loop Modular Flooring: StayLock Bump Top Black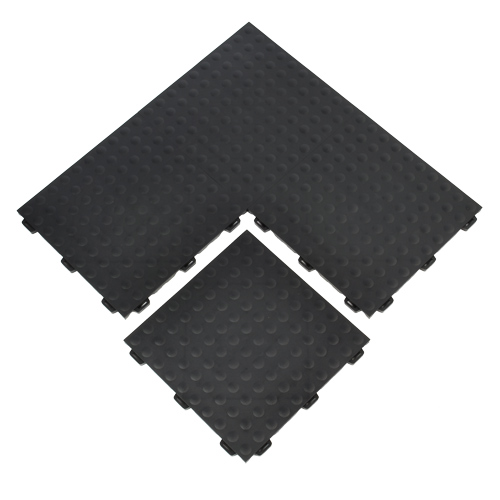 These tiles are designed to provide anti-fatigue quality to your facility or business. They are perfect for gym floors, especially for aerobic exercises, and garage shops. They fit together tightly and allow you to have an area that is easy on joints, legs and ligaments. Not only do they provide excellent performance, they can be cut to fit around walls, pillars, and other obstructions, making them easy to install for nearly any area. Even without an underlying padding, these anti-fatigue mats are perfect for exercises like Zumba, P90X, Crossfit, and hip hop dance.
3. Channel Interlock Interlocking Rubber Tiles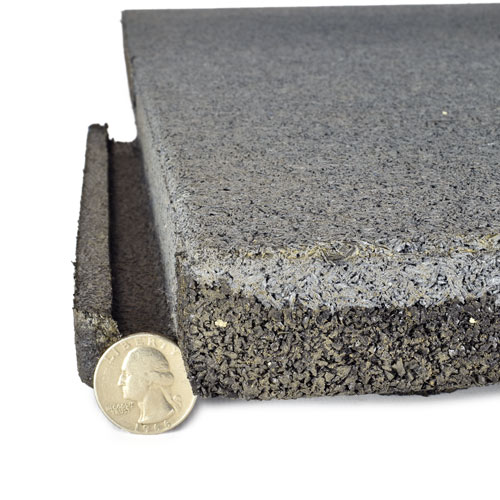 The channel is another unique way to connect mats together. With this type of connection, you have a hook shape from one tile that goes underneath the connecting tile, creating a strong hold that gives you a wonderful surface that won't slide apart under traffic or vehicle pressure. The tiles are very easy to connect and you won't have the visual puzzle piece design like you have from other mats, as the connection between the two pieces is made underneath the top layer. It provides a clean, neat fit that works well for many different areas, including indoor and outdoor play facilities. Channel Interlocks are most commonly used with thick rubber mats.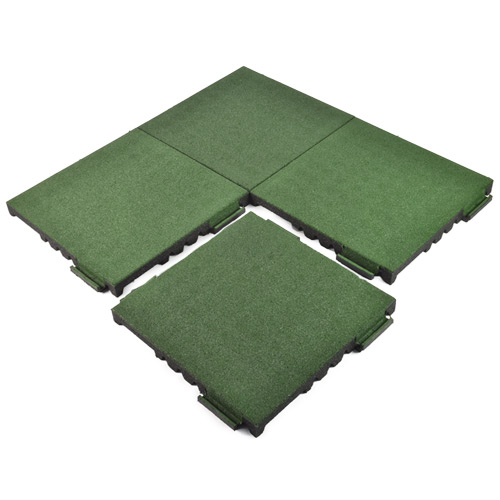 Not only is this one of the top choices for outdoor playgrounds, it comes in three colors (blue, green, and red) giving you the perfect choices for your facility. They provide a soft padding for children at play and can even support a fall up to 6.5 feet or more, depending on the thickness that you purchase. They measure 2'x2', so while they are large enough to cover a large area quickly, and they are small enough to fit into a specific location with minimal cutting and material waste.
4. Hidden Interlock Floor Tiles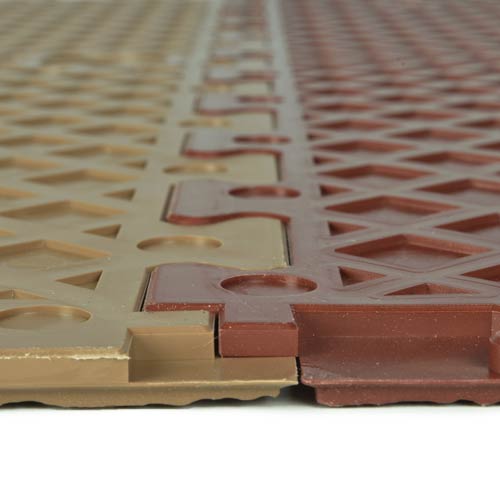 This is the perfect choice for surfaces that need a firm, reliable connecting grip but don't want the lock to be visible. The hidden lock system works in a very similar fashion as the puzzle form, but the ''puzzle'' lock is hidden underneath, providing a smooth, professional finish to the final layout. This type of locking mechanism is perfect for warehouse flooring, as it will hold strong even under the weight of fork lifts, scissors lifts, skid loaders and other machinery. While it is excellent for machinery, the firm hold makes it right for foot traffic as well, providing a versatile, reliable surface. Hidden lock connections are most commonly used on thinner plastic floor tiles.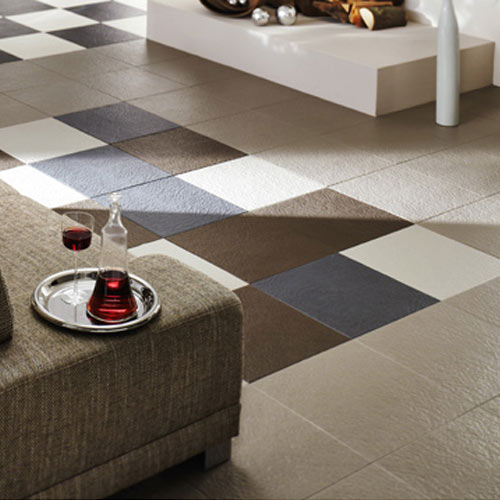 When you are searching for hidden lock flooring, take a good look at these floor tiles. This flooring has a slate design on the surface, which enhances traction and allows for a firm grip from machinery, vehicles and foot traffic. Made from PVC material, this flooring is resistant to most acids and oils, making it ideal for warehouses, auto shops and industrial facilities.
5. Quad Block Interlock Rubber Floor Mats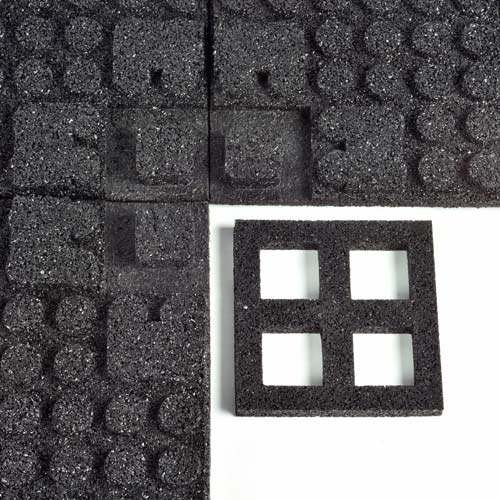 This is very unique form of interlocking mat that provides one of the strongest holds possible. This form of mat has grooves on the underside that perfectly fit the quad block connector pieces. Essentially, the connector squares are pressed into the grooves where the ribs catch tight and hold the mats together. This provides an unmatched hold that gives your flooring enhanced reliability and support. These tiles will give a firm grip that is strong and reliable. Quad block connecting mats are typically made of thick rubber.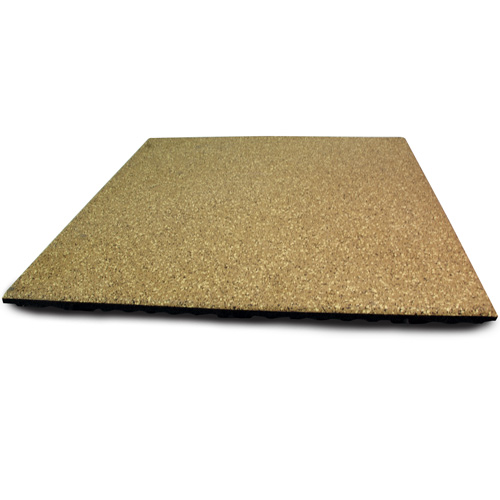 You can have an amazing floor and show your team pride with these excellent weight room floor tiles. These tiles provide outstanding grip and will hold together under the roughest conditions, and you can select the color pattern that shows your team or school spirit. Using a gorgeous flecked design, these tiles look amazing and will provide years of rugged strength. Made from 1-inch-thick rubber, these tiles have everything you need for years of high-quality performance.
Excellent Flooring, Outstanding Quality
If you are ready for long-lasting quality and excellent traction, you need to order from Greatmats. We have all the right items for any facility.
Check out our huge selection of rubber floor tiles and mats to find the right flooring today!