How Large Should Cardio Exercise Mats Be?
By Lisa Hobbie Created: March, 2020 - Modified: August, 2023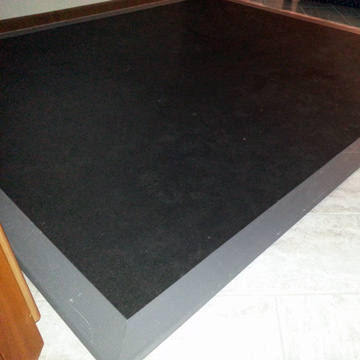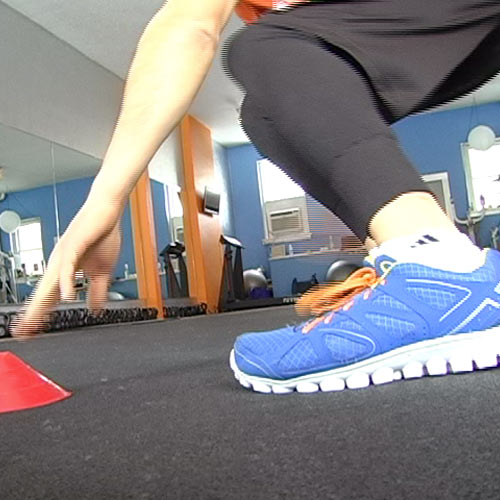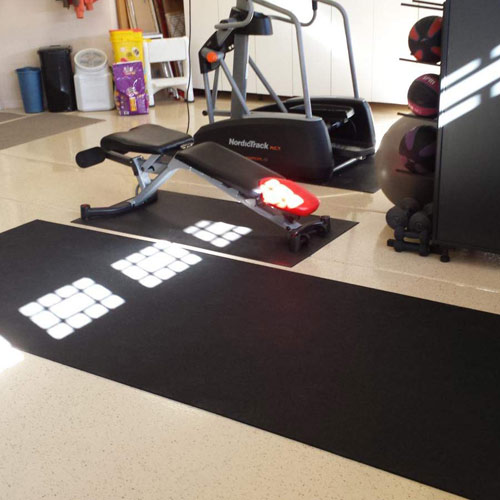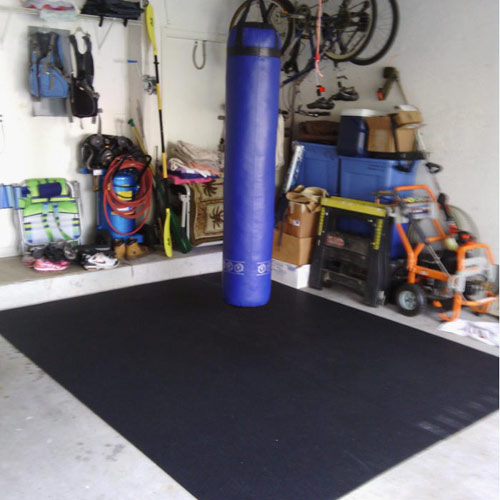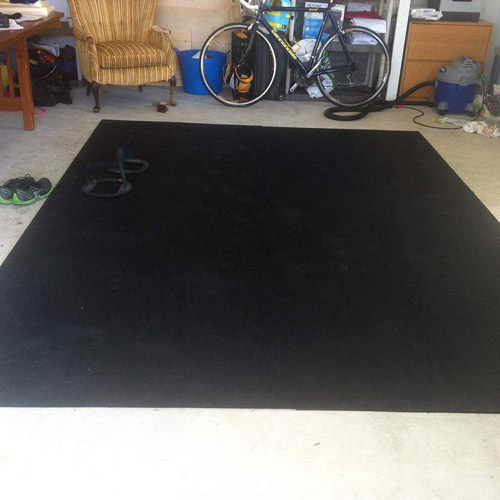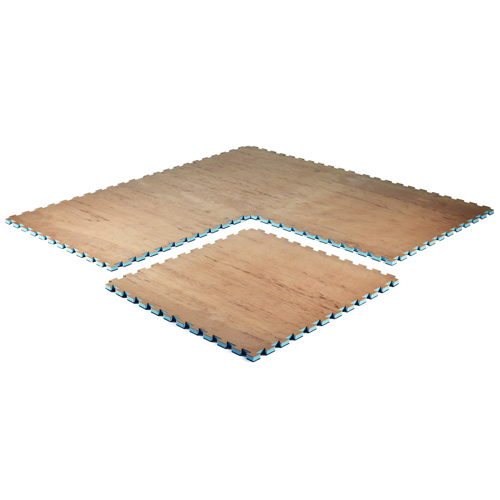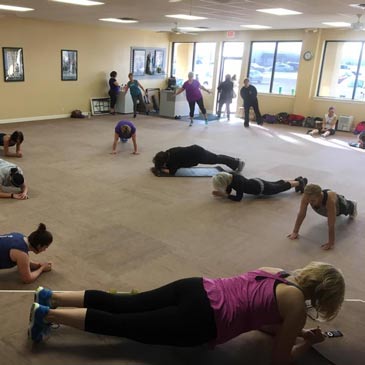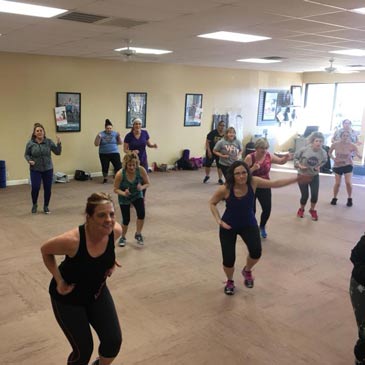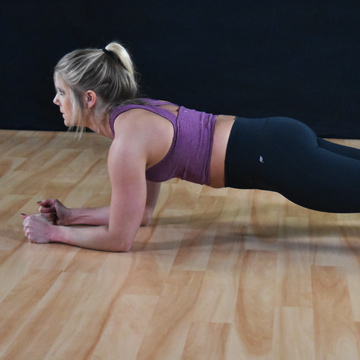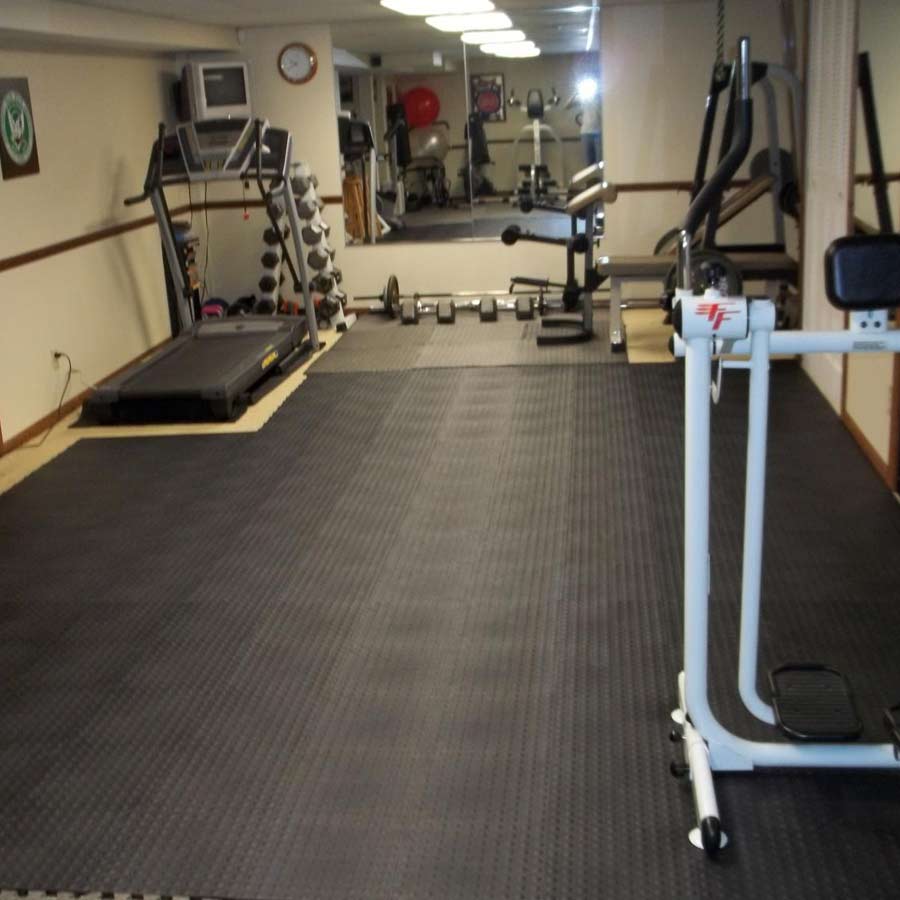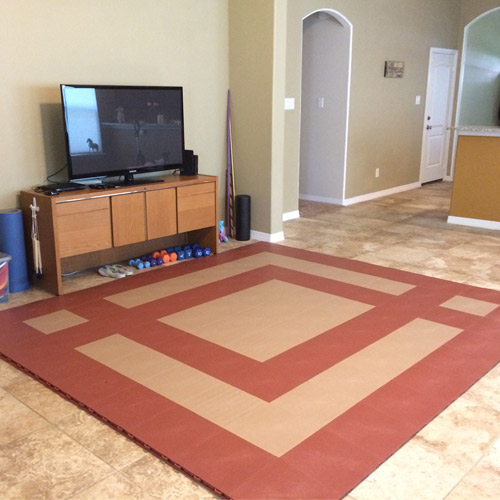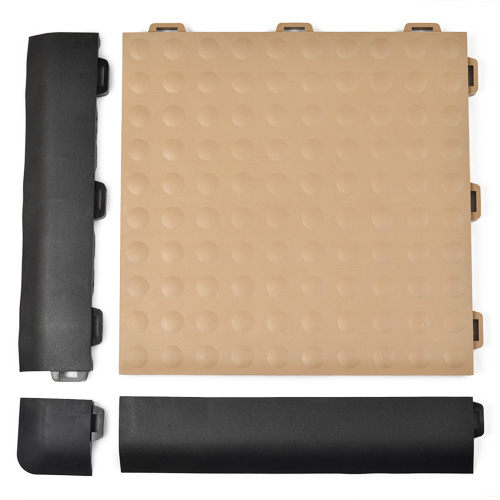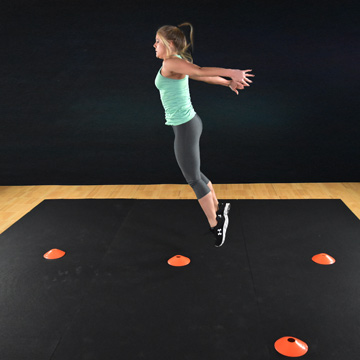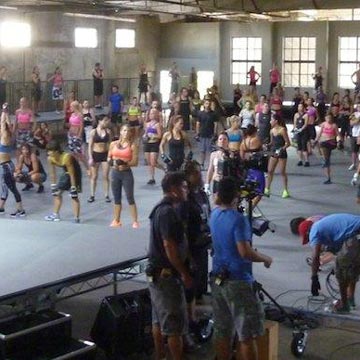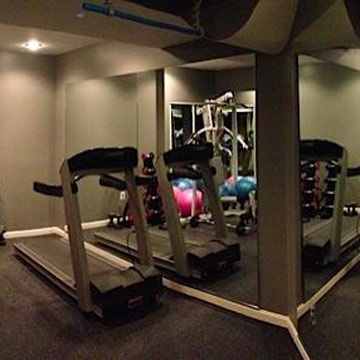 Many gym activities and workouts require the use of cardio exercise mats. These fitness mats are designed to provide fatigue relief and a safe and comfortable surface for exercise of all types - making every minute of gym time focused on strength training and fat burn instead of being uncomfortable and tired. Whether looking for cardio exercise mats to perform a specific workout on or, finding adequate flooring to put under a workout or weight machine, Greatmats has options to suit any need. 
Deciding what the best size mat and how thick the mat should be depends on the purpose it will serve. Here, we will explore some of the most popular cardio exercise mats that Greatmats has to offer. 
Plyometric Rubber Gym Roll as Cardio Exercise Mat - 4x10 ft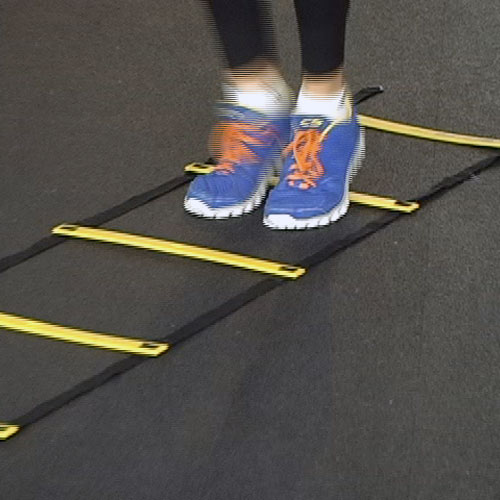 If you're looking to incorporate plyometric workouts into your day, you'll want to select cardio exercise mats that provide excellent cushion and support. 
A
plyometric rubber gym roll
is the perfect choice to meet this need. These rolls come in lengths of 30 linear feet or longer and are 4 feet wide. This provides adequate space to go all out when skipping, bounding, jumping rope, hopping, lunging, doing clap push-ups, and other plyometric exercises. 
The ⅜ rubber floor also provides impact absorption to reduce injuries that can sometimes occur during plyometric exercises, and a ½-inch thickness is available, as well. These rolls are durable enough for athletic shoes, and they can be taped or glued down for easy and secure installation. This option is suitable for commercial or home applications.
How much do you need?
When determining how large of a matted area you'd need, consider which cardio exercises you'll be doing. Box jumps don't require a large amount of space, so a 4x10 foot home roll would suffice for 1 or 2 boxes. Add 4-5 feet per box for longer runs with a series of boxes. 
If you're working with a speed and agility ladder or cones, keep in mind that most ladders are at least 10 feet long. You'll want to make sure your mats are long enough for you to maximize the length of the ladder. Many cone drills require lateral work, in which case you'll want to combine multiple rolls side-to-side to make the mat wide enough to accommodate your drills.
Martial Arts Karate Mats Work Great For Cardio Exercises - 10x10 ft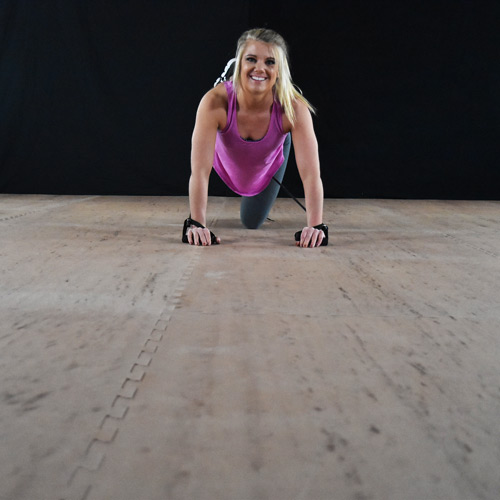 Many people love the ease of interlocking tile cardio exercise mats, as they can transform a floor in almost no time. 
Martial arts karate mats
are made of high-density EVA foam material and provide a protective 1-inch thickness. These are great for gyms, as they are extremely durable and don't absorb liquids. The surface is perfect for allowing quick movements in HIIT or other exercises resulting in weight loss and increased body strength. 
They are also ideal for karate and taekwondo athletes, as well as those mastering other striking arts. 
Puzzle mats are great for any space, as you can get as many as you need to cover the amount of area you need the cardio exercise mats to cover. With each mat having a coverage area of 10.76 square feet, you can create a workout floor as large or small as you need based on the type of workouts and number of people utilizing the space. And with three color options, you can customize your space to create the look you're going for.
Popular for cardio kickboxing and floor-based exercises, you'll want to ensure you cover enough area to comfortably stretch out in any direction.
How many tiles do you need?
Generally, it's best to allow for at least nine tiles per person, making for just under a 10x10-foot area. This can also accommodate a free-standing heavy bag and allow enough room for most kicking exercises.
LonWood Performa Full Bolt for Large Area Cardio Exercise Flooring - 6x60 Ft.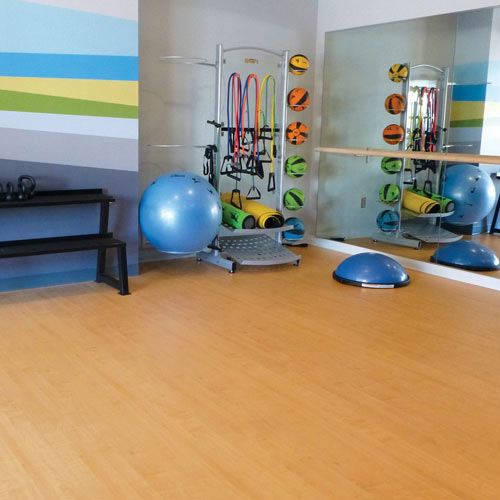 If you're looking for cardio exercise mats designed to cover a large space quickly, you may also consider
LonWood Performa Full Bolt
. This synthetic, multi-purpose gym flooring is 6 ft wide x 60 ft long. 
Made with recycled pre-consumer material, this flooring is low maintenance and doesn't need sanding or refinishing, so you will not lose the high quality after using it over time. It features a nice, realistic wood look and is a great solution for gyms and fitness studios for group fitness, aerobics, Zumba, and yoga.
Athletic Vinyl Padded Flooring - 6x30 ft per Roll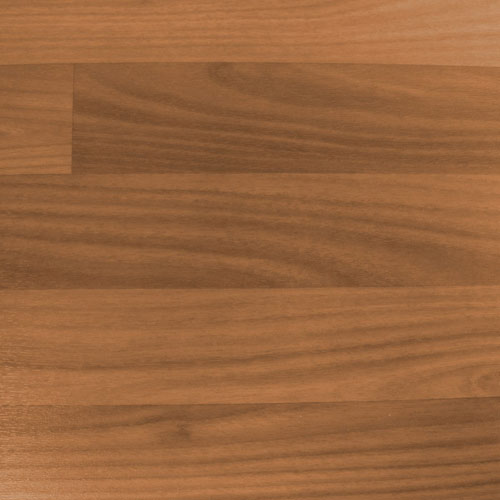 If finding cardio exercise mats that will be extremely sound and shock absorbent is important to you, the
Athletic Vinyl Padded roll
is among the best options. This flooring is extremely ergonomic and quiet underfoot and is easy to clean and maintain. 
Typically used in basketball courts, yoga studios, pilates studios, volleyball courts, dance studios, and cardio rooms, it would be another great solution for a larger space that needs to be covered. 
It is offered in 4 colors, and it comes in 6-foot x 30-foot rolls, offering a seamless and low-maintenance option ideal for a group fitness setting. It features an attractive, wood-grain surface that is fusion bonded to a 5mm base layer - providing a floor that looks and feels amazing. 
StayLock Tile for Cardio Exercise Floor Mats - 10x10 ft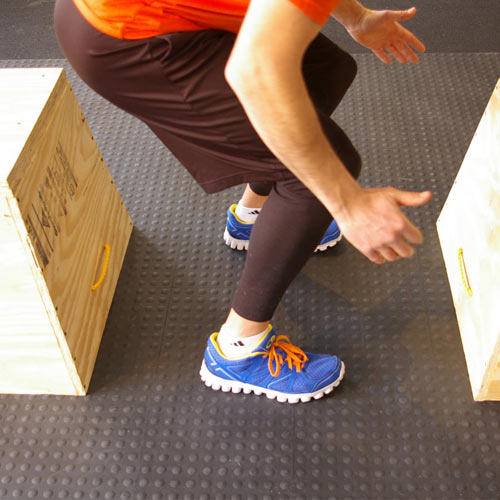 A flooring type that would be a great substitute for cardio exercise mats would be
StayLock Tile with Bump Top
. This anti-fatigue flooring can be installed over carpet or cement floors without an underlayment, and it is durable like rubber with cushioning like foam. 
Installation of any sized area is relatively easy using the active locking connector system which requires no glue. Sweat and liquid will not damage this flooring, as it is waterproof and resistant to most acids and oils. It fits very tightly together and is super easy to maintain. 
These flooring tiles provide superior cushion and bounce support for intense workouts like P90X, Zumba, aerobics, and more. If you are looking to provide cardio mats for a studio or other large space, this flooring option is a great choice as you can get as many 1-foot x 1-foot tiles as needed. It's also a great solution for installing under-cardio machines. The size of your equipment and desired free exercise space will determine the ideal finished interlocking mat size with these tiles.
Greatmats for all of your Cardio Exercise Matting or Flooring needs!
If you are looking for the best workout flooring options, Greatmats has what you're looking for. All options deliver the perfect mix of quality, variety, and durability with an option to suit any need, preference, and budget. And thanks to the Greatmats guarantee, you can also shop with confidence – knowing you'll never overpay for a product or find better service. When you're ready to explore the many available options, the customer service team at Greatmats is ready to assist!